Amba Hotel - Charing Cross
Hotel furniture supplied to ensure a contemporary update for a historic hotel in the heart of London.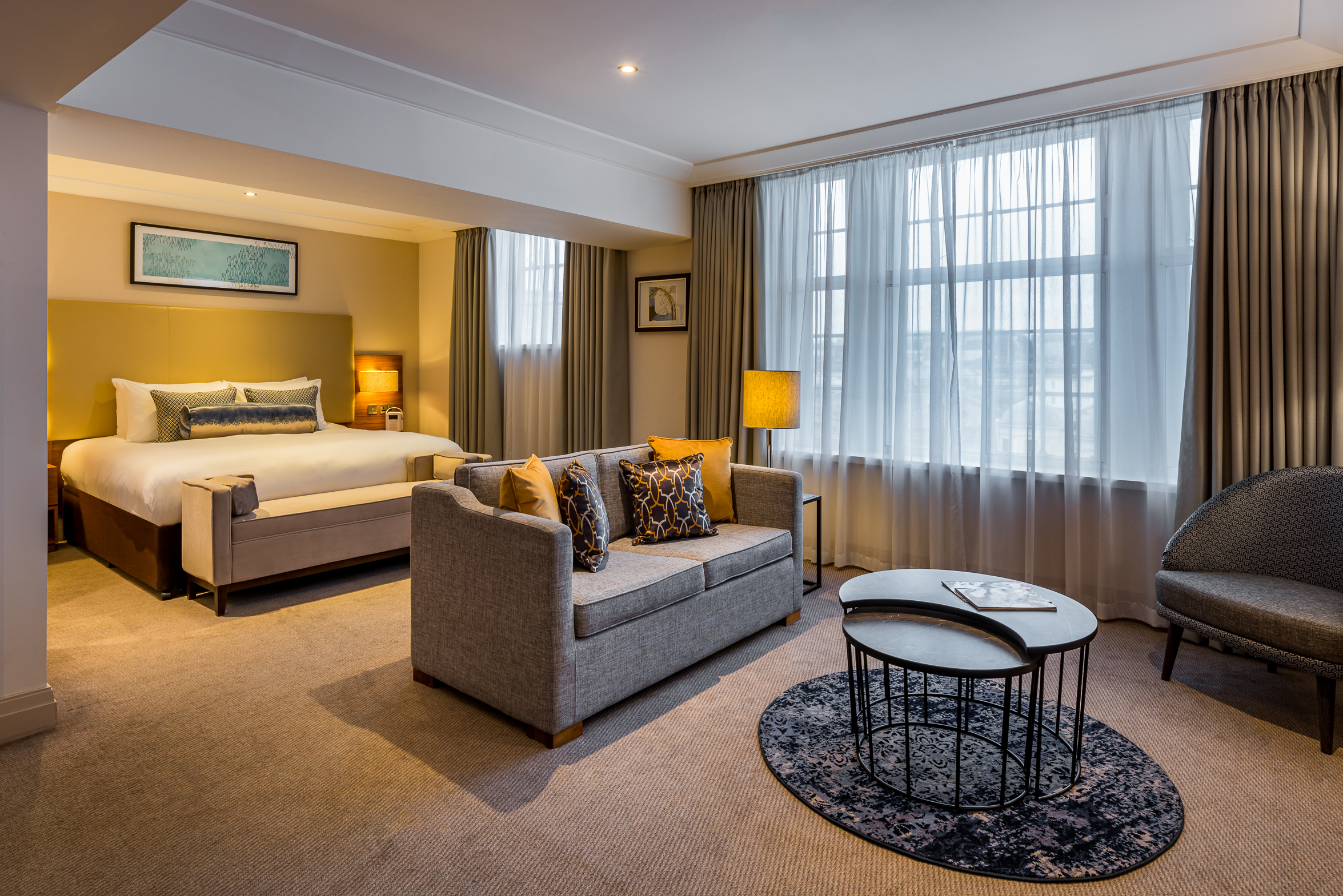 One of London's great 19th century railway hotels, the
Amba Charing Cross
has recently re-opened following a major refurbishment. We were delighted to work once again with the in-house design team from GLH Hotels, the parent company of the Amba brand. The refurbishment is one of a series of projects which has seen existing hotels in the GLH estate upgraded to a premium offering, and the furniture we supplied to this site reflects that.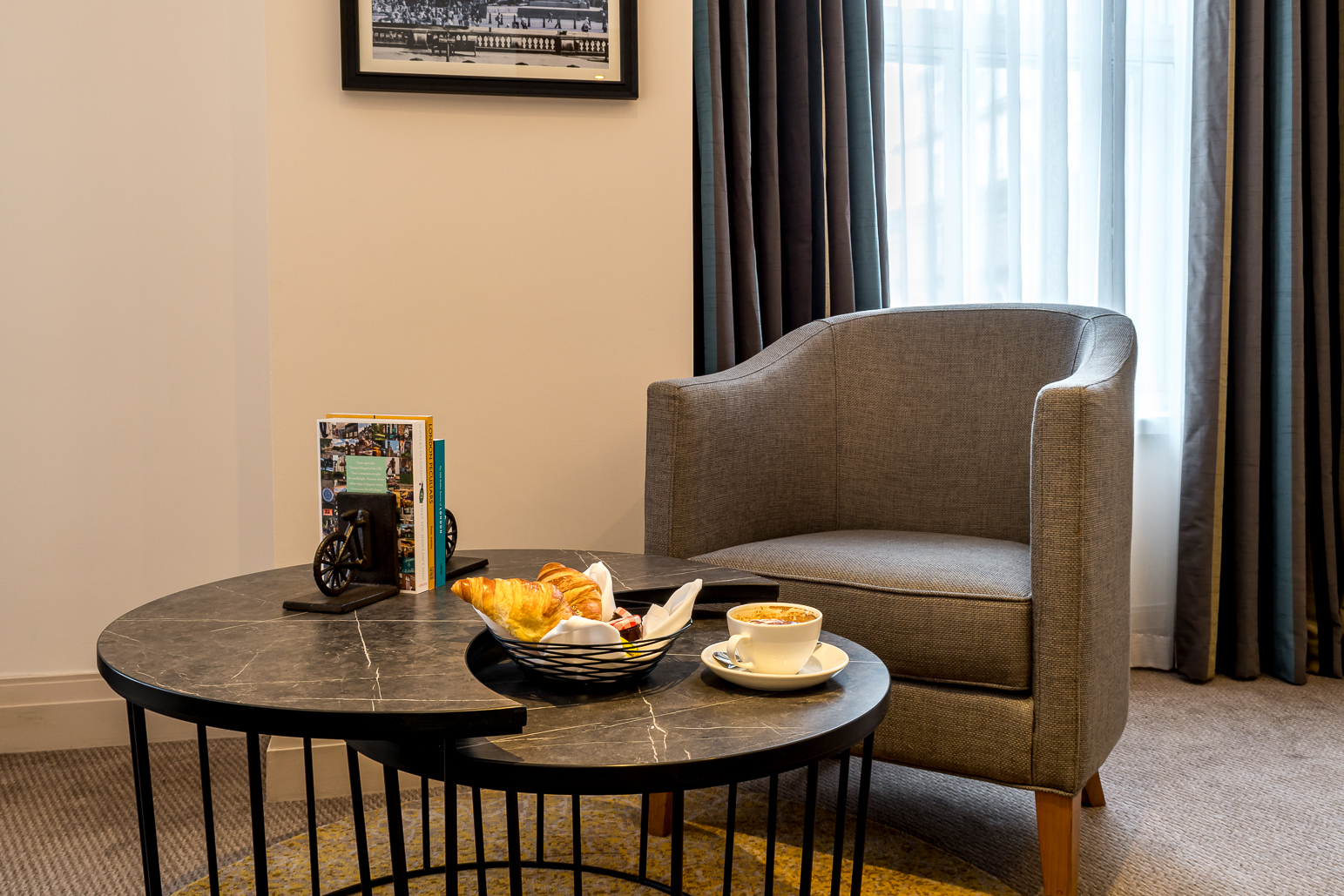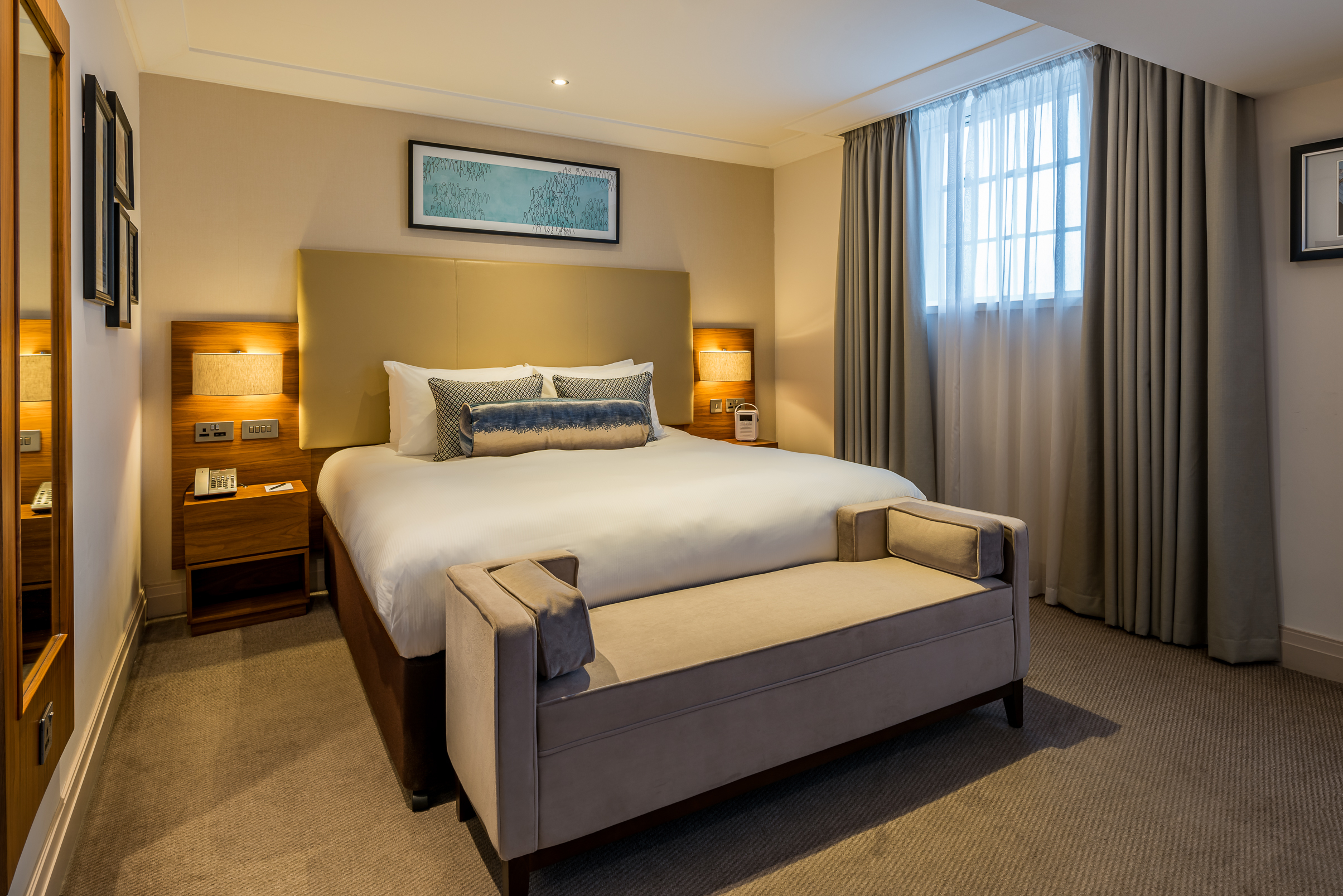 Our chaise is upholstered in soft
Sunbury
Madison velvet, in a pale dove grey. With clean lines and minimalist styling, it's a chic addition to these premium rooms. We also supplied bespoke tables to the design of the GLH team - all featuring the same marble effect laminate with black protective profile and powder-coated steel legs. A small round breakfast table sits neatly beside the tub chairs, while a rectangular lamp table is positioned alongside the sofa bed. The most distinctive is the nesting set comprised of a crescent-shaped top table, with smaller round table which slots perfectly underneath. A witty and contemporary addition to these beautiful rooms in a heritage hotel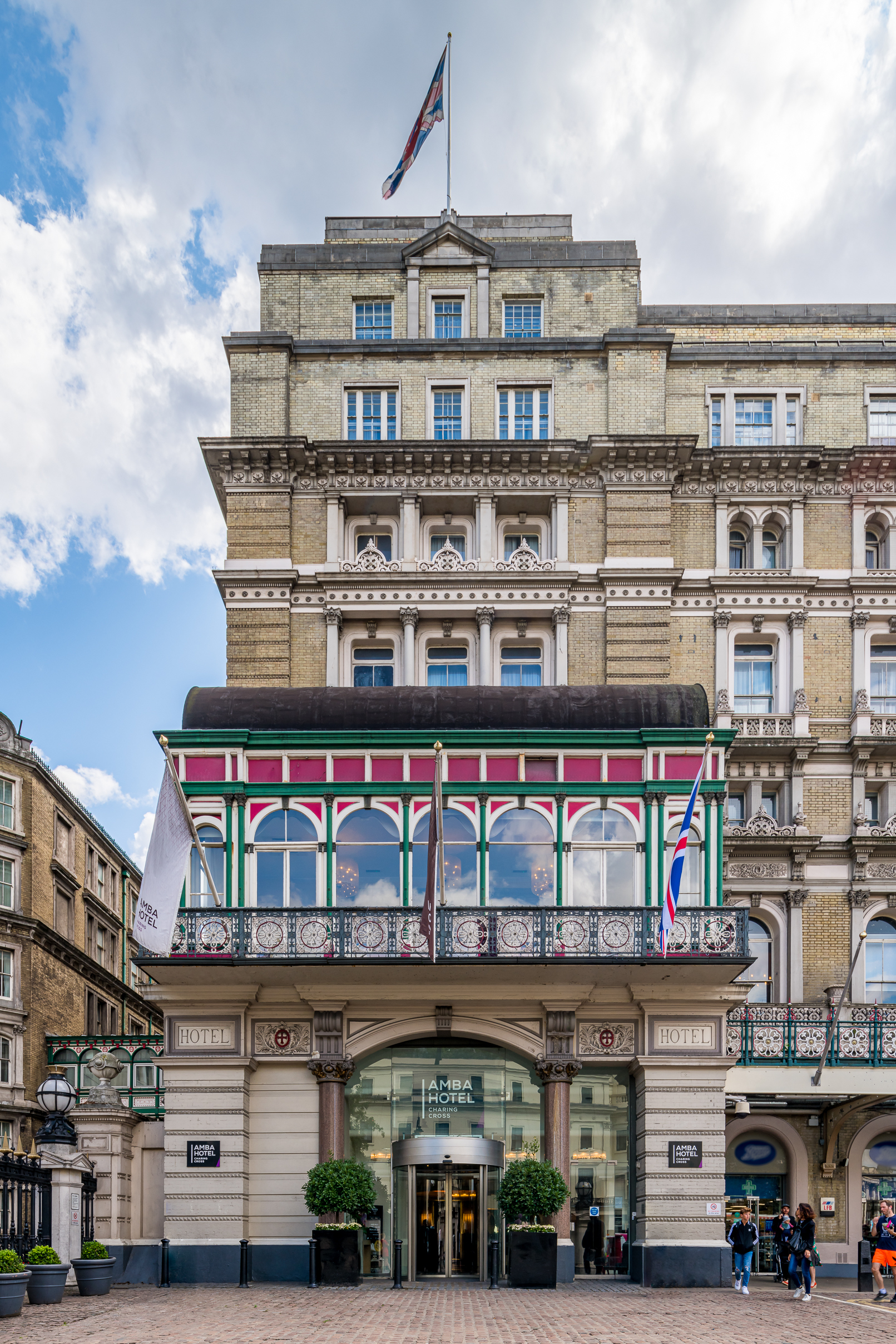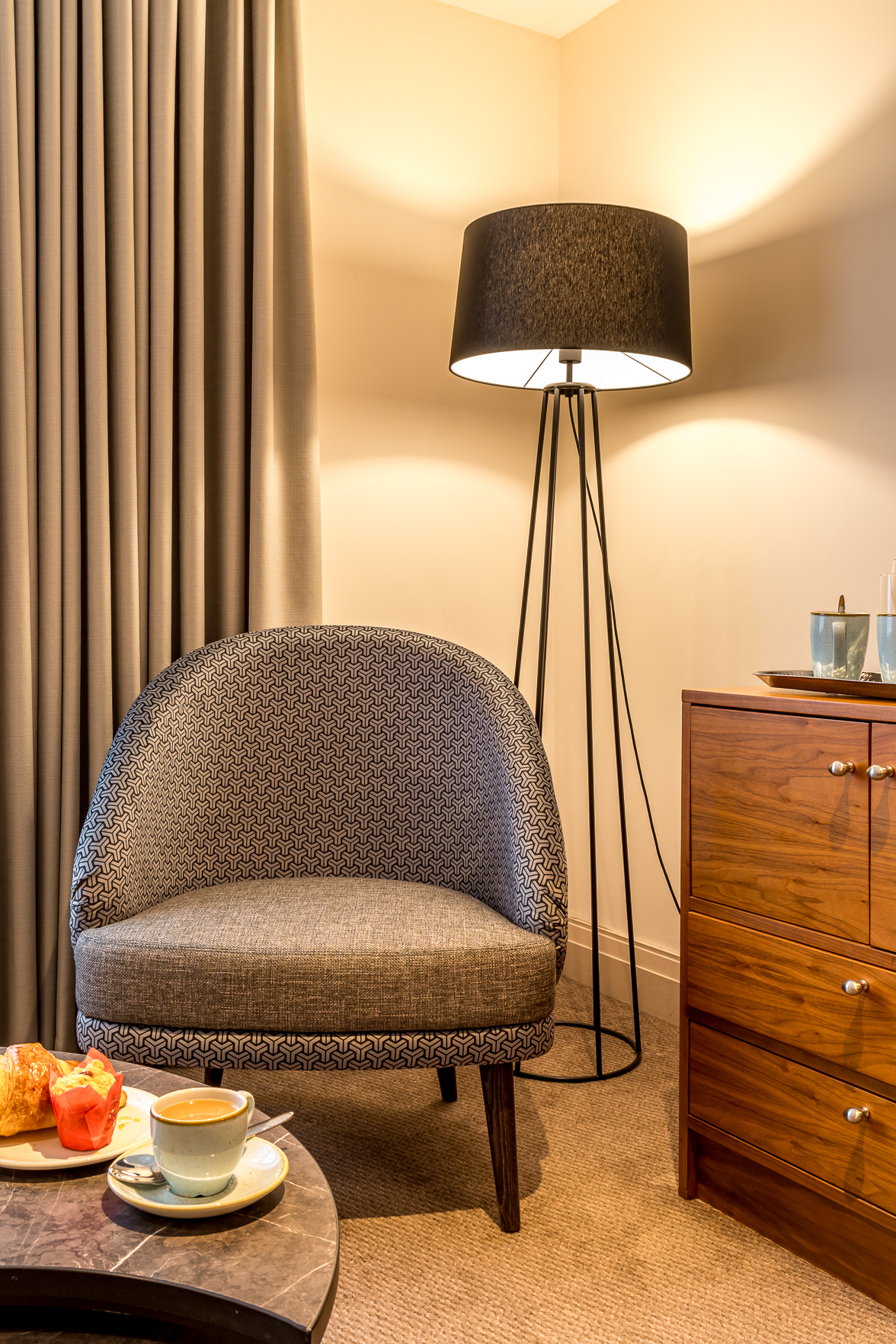 Located right in the geographic centre of London just off The Strand, the Amba Charing Cross is housed in a beautiful grade II listed Victorian building, and was one of London's grandest 19th century railway hotels. This project gave us a chance to do what we love best - creating bespoke pieces. We supplied two different bespoke tub chairs for the deluxe bedrooms and suites, upholstered in tweed effect and geometric patterned fabric. These sit beautifully alongside the sofa bed which features in the suites and family rooms. The studio suites have an additional bespoke piece to enhance the guests' experience in the deluxe 4-star property.