Burger & Lobster - West India Quay
A new look for a waterside restaurant - bespoke seating and outdoor dining for a Canary Wharf restaurant.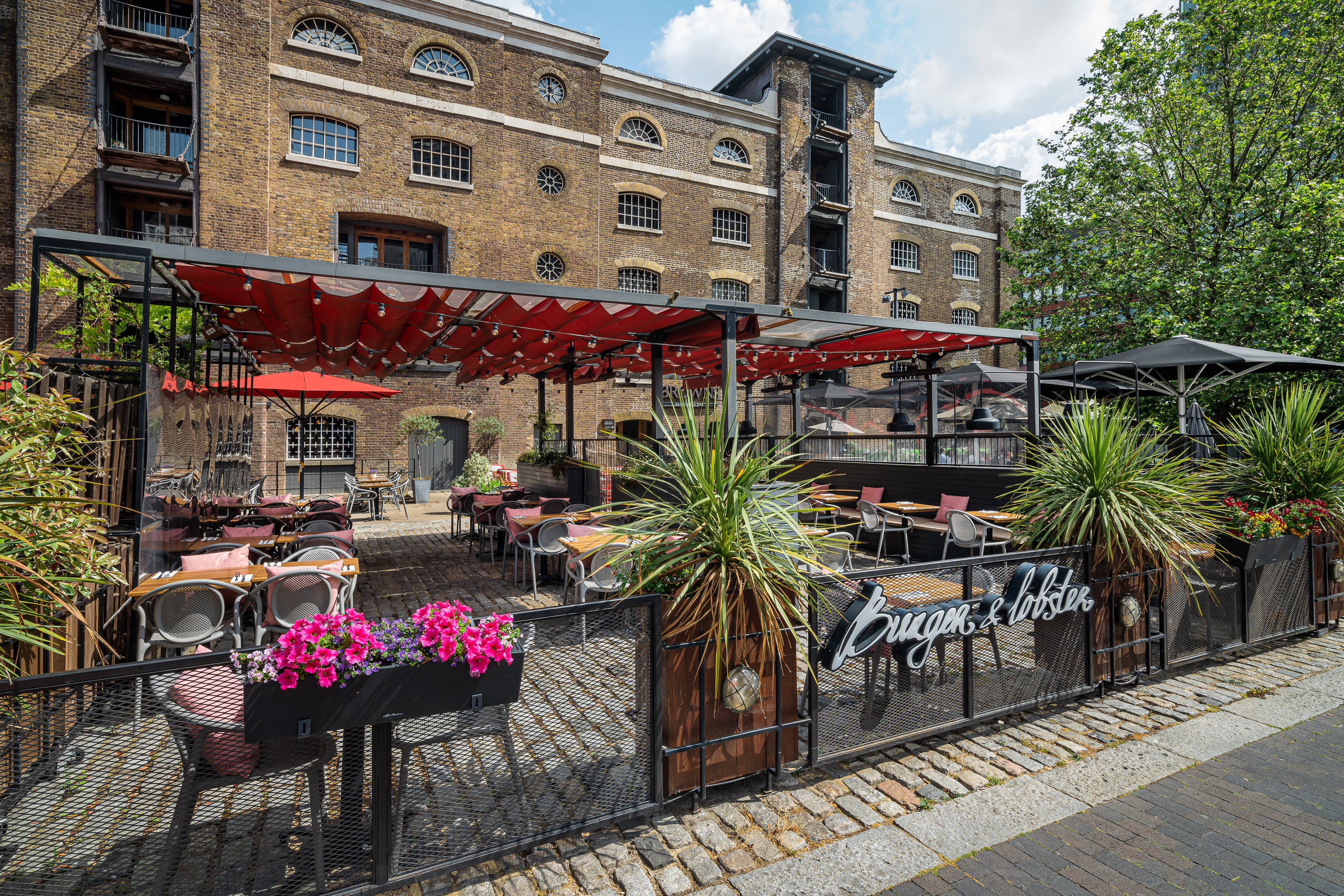 We've loved working on projects at Burger & Lobster restaurants across London this year, from Soho and Knightsbridge to Bond Street, Oxford Circus and the City of London.
The latest in the series of installations saw us heading to Canary Wharf to Burger & Lobster's West India Quay, in a refurbished quayside warehouse. Once filled with West Indian imports like sugar, rum and tea, the stylish space now serves up seafood, cocktails, burgers and more.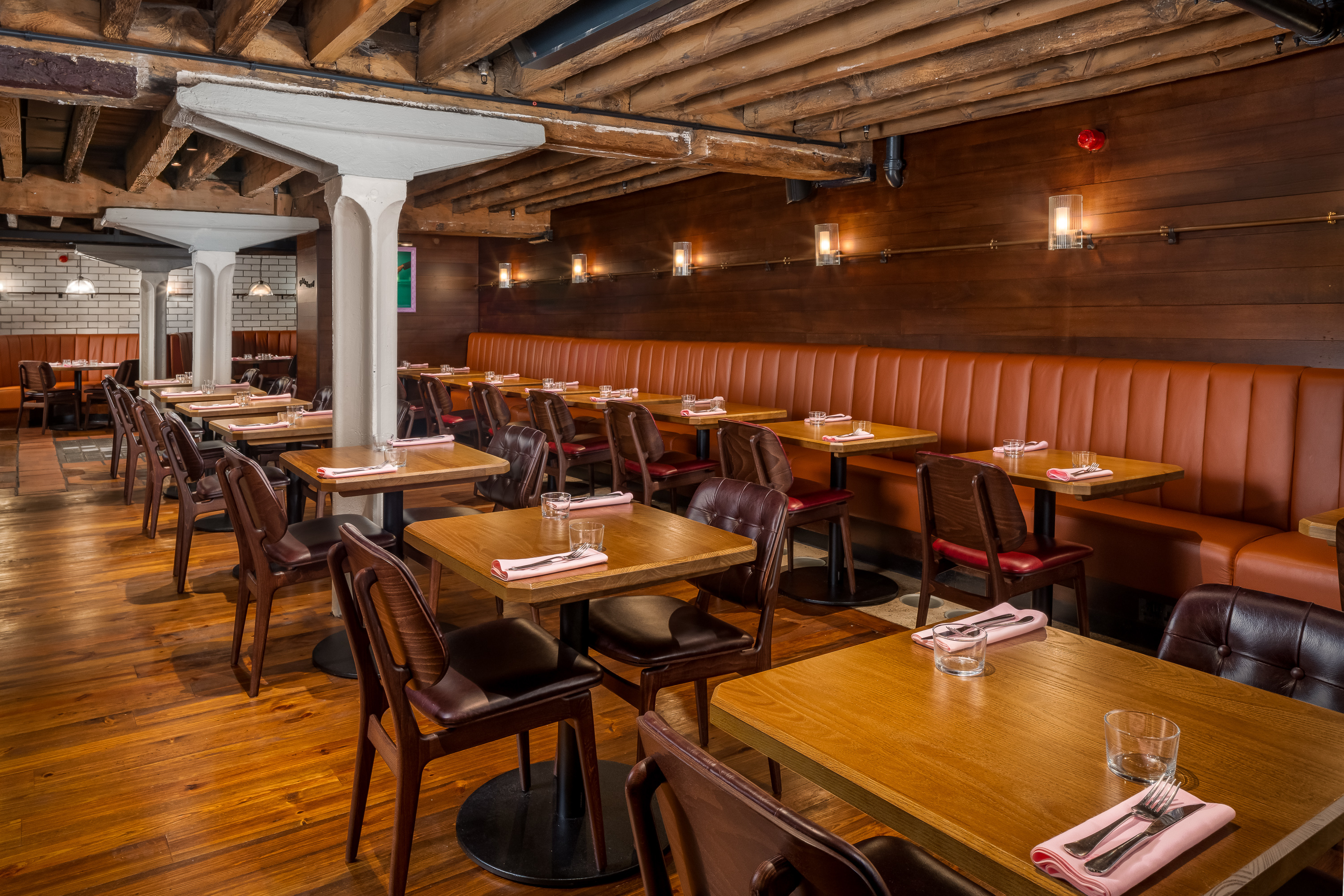 The new look interior features our Chloe side chair and bespoke tables, found at each of the other venues as part of this project. Chloe has a fully upholstered seat and back to give customers comfort throughout their visit, and is also strong and practical, so a great choice for a hospitality venue. We added a bespoke touch, finishing the back with a buttoned detail which works brilliantly with the burgundy and smoke leather to give a contemporary, clubby feel.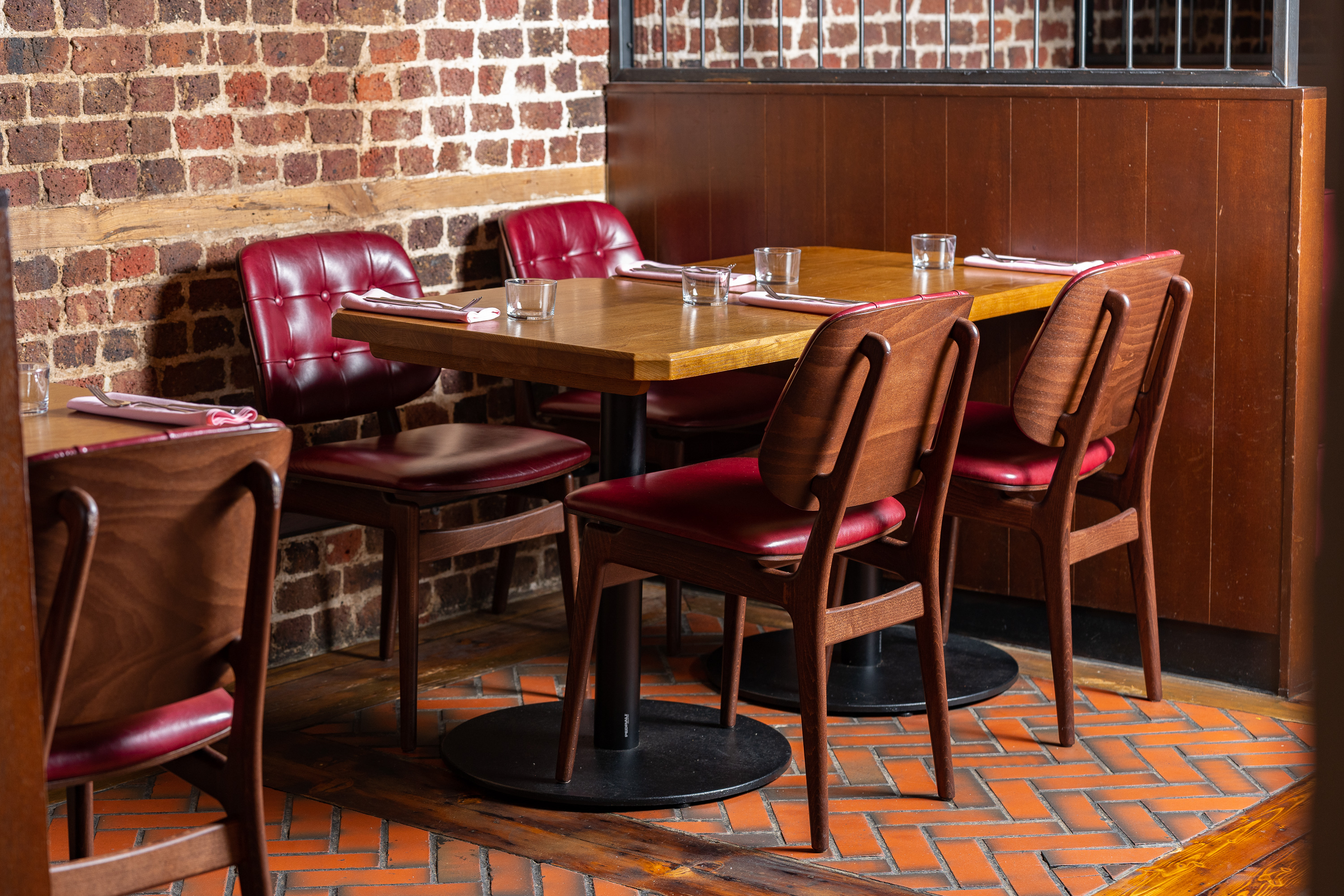 The chairs look great next to our bespoke tables - the chamfered edge on the rectangular tables works so well and we love the bespoke marble inset table tops made from beautiful fior di pesco grey marble with a pink veining.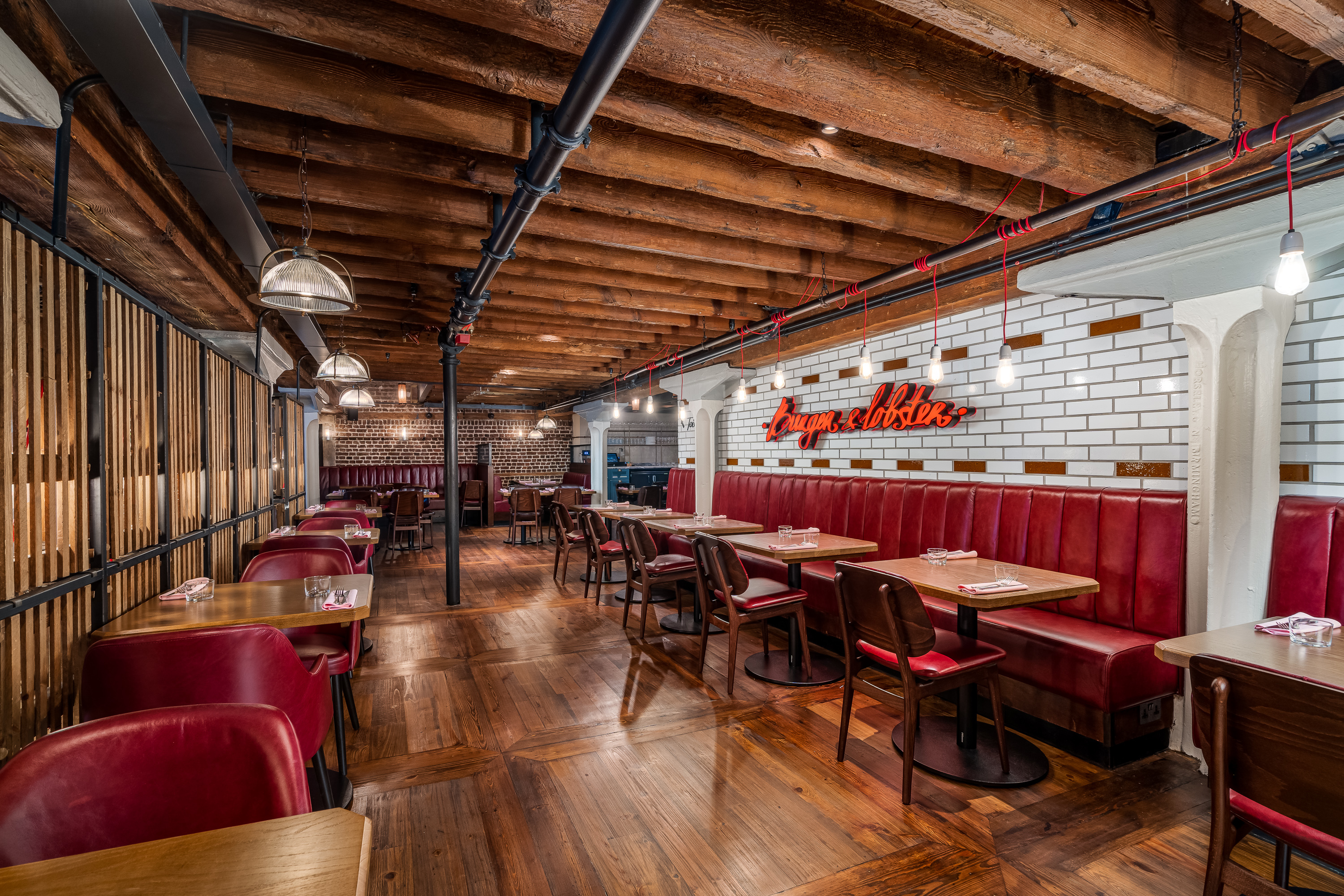 Something that sets this site aside from the other Burger & Lobster restaurants is its stunning waterside setting. Our Remind armchair was the perfect choice for outdoor dining - the soft, swooping curves create an extremely comfortable seat, and it's practical too. Suitable for outdoor use, up to 8 chairs can be stacked, making it a great choice for a busy bar or restaurant. It sits perfectly alongside our Iroko table top.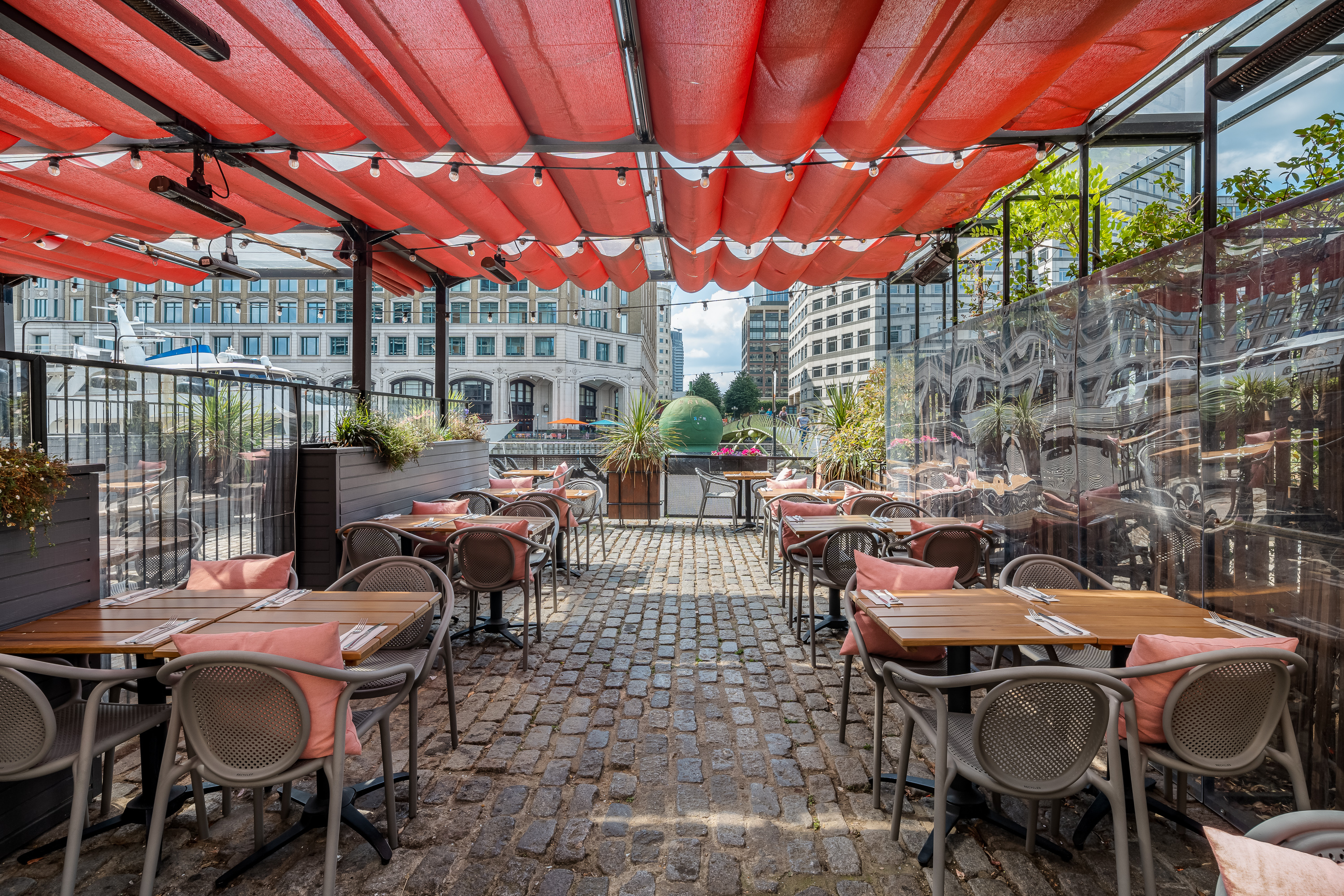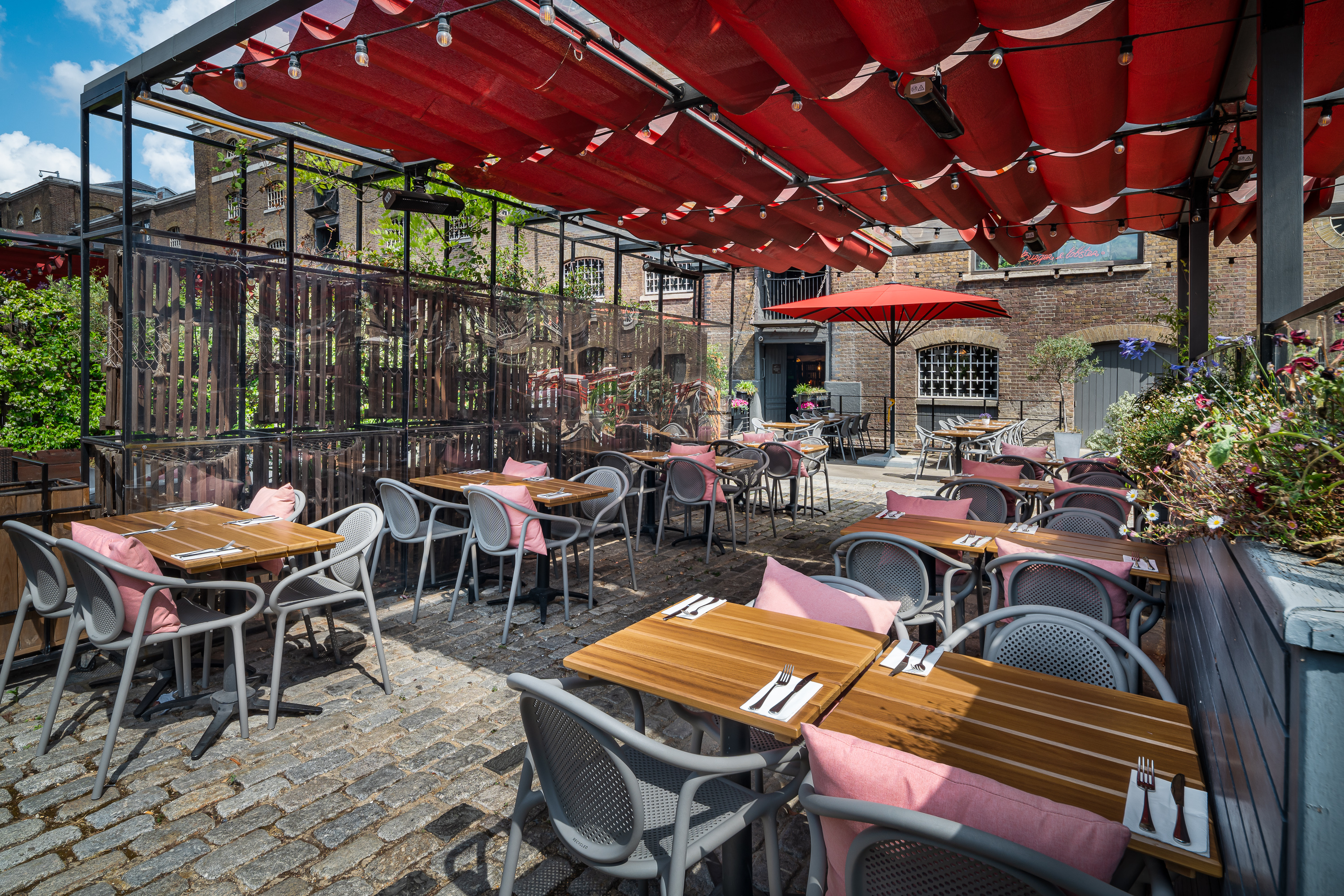 Looking out over the boats and water, there can be few more evocative places to crack a claw and enjoy a drink or two!