Hampton by Hilton, High Wycombe
The first new build hotel to launch with the brand's new design - a contemporary new look full of colour and fun details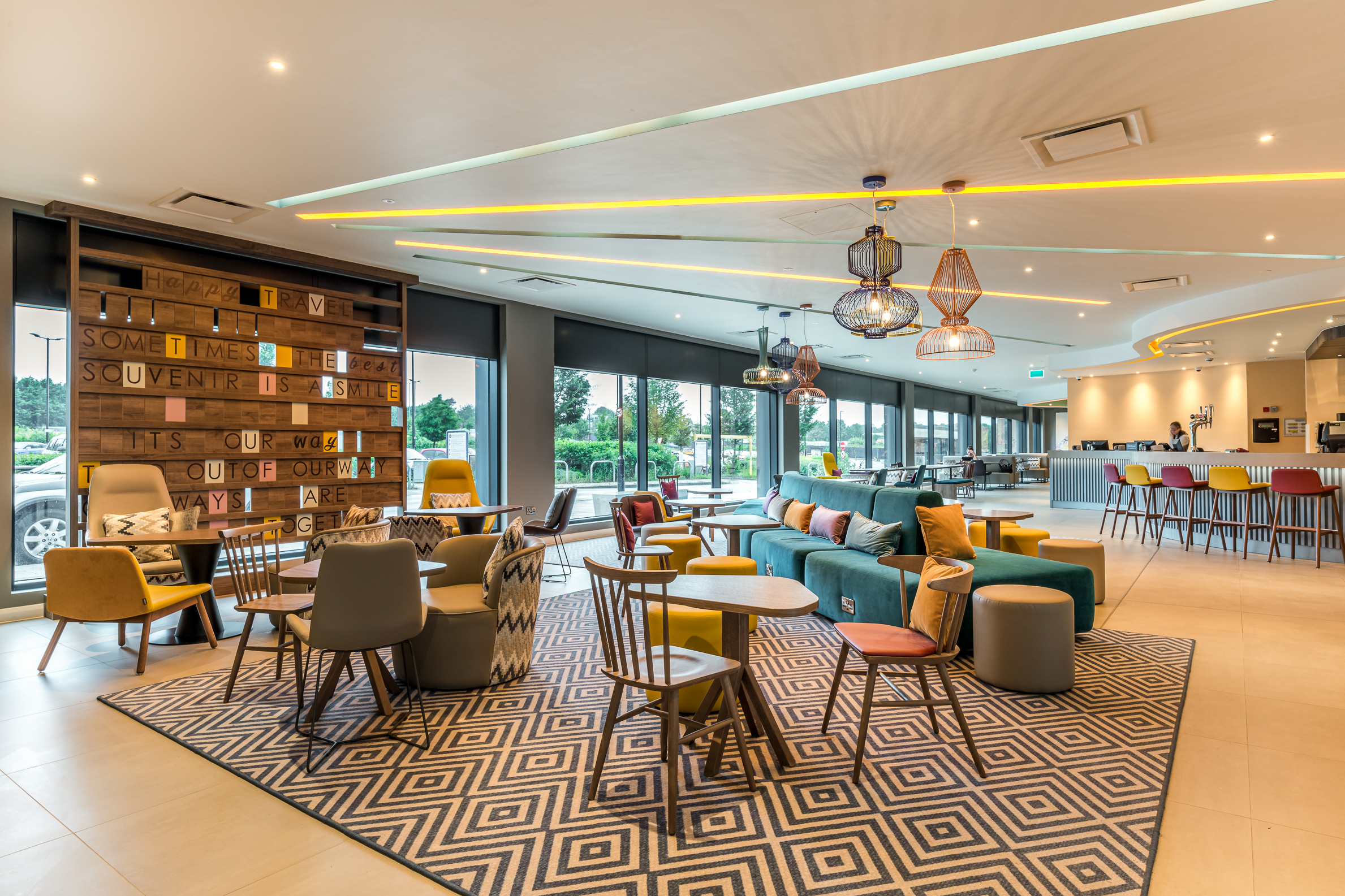 Located at the M40 Handy Cross junction, the Hampton by Hilton High Wycombe hotel is the first new build to showcase the brand's new look.
We worked closely with the ICA team to supply some exciting pieces for the hotel's public spaces, lobby lounge, bar and meeting rooms, including a number of bespoke items and several brand new chairs and tables.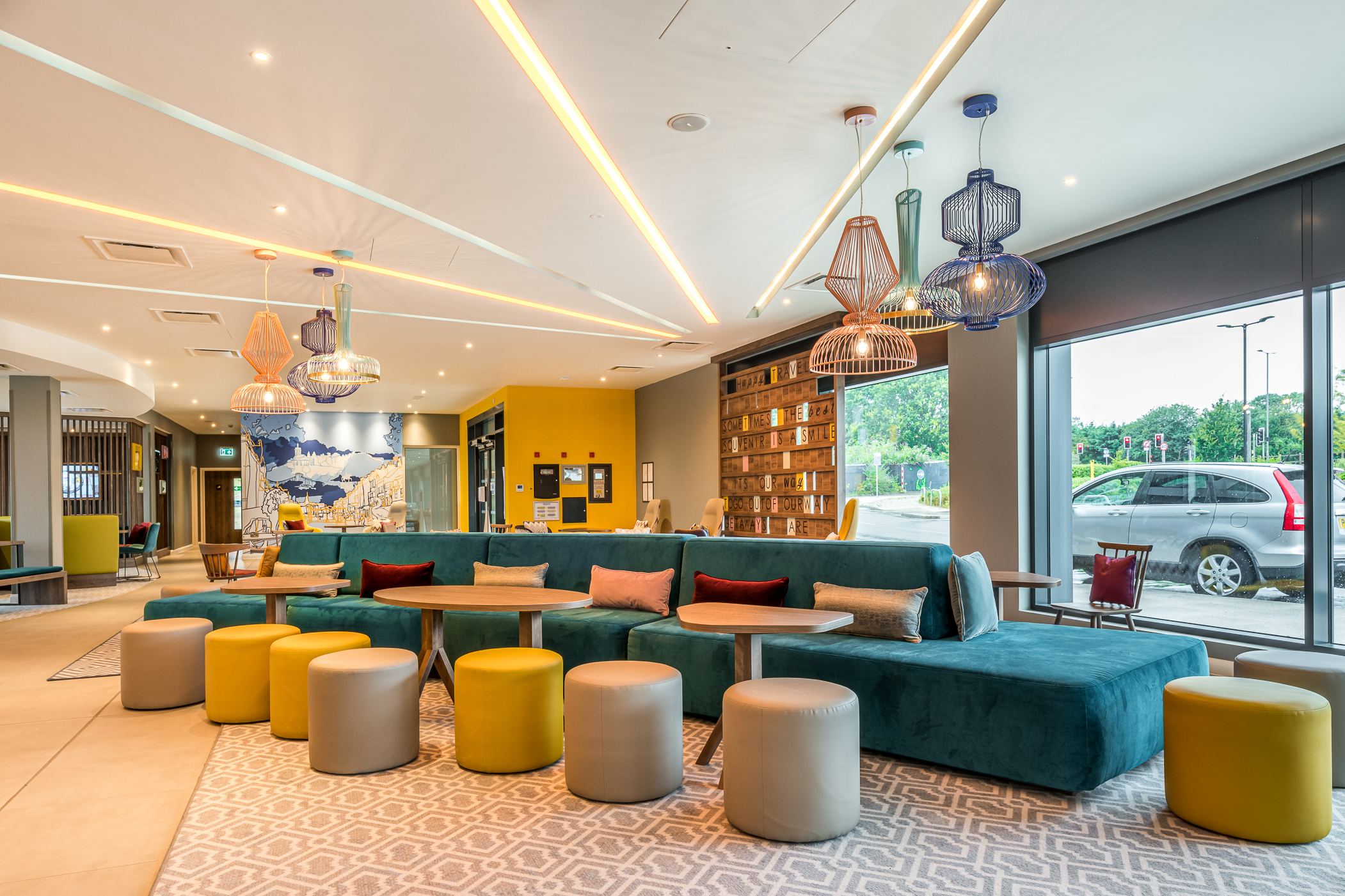 Our Cliff lounge chair is a standout piece - featuring split upholstery in striking geometric fabric and contrasting leather, it sits perfectly alongside a contemporary wall mural.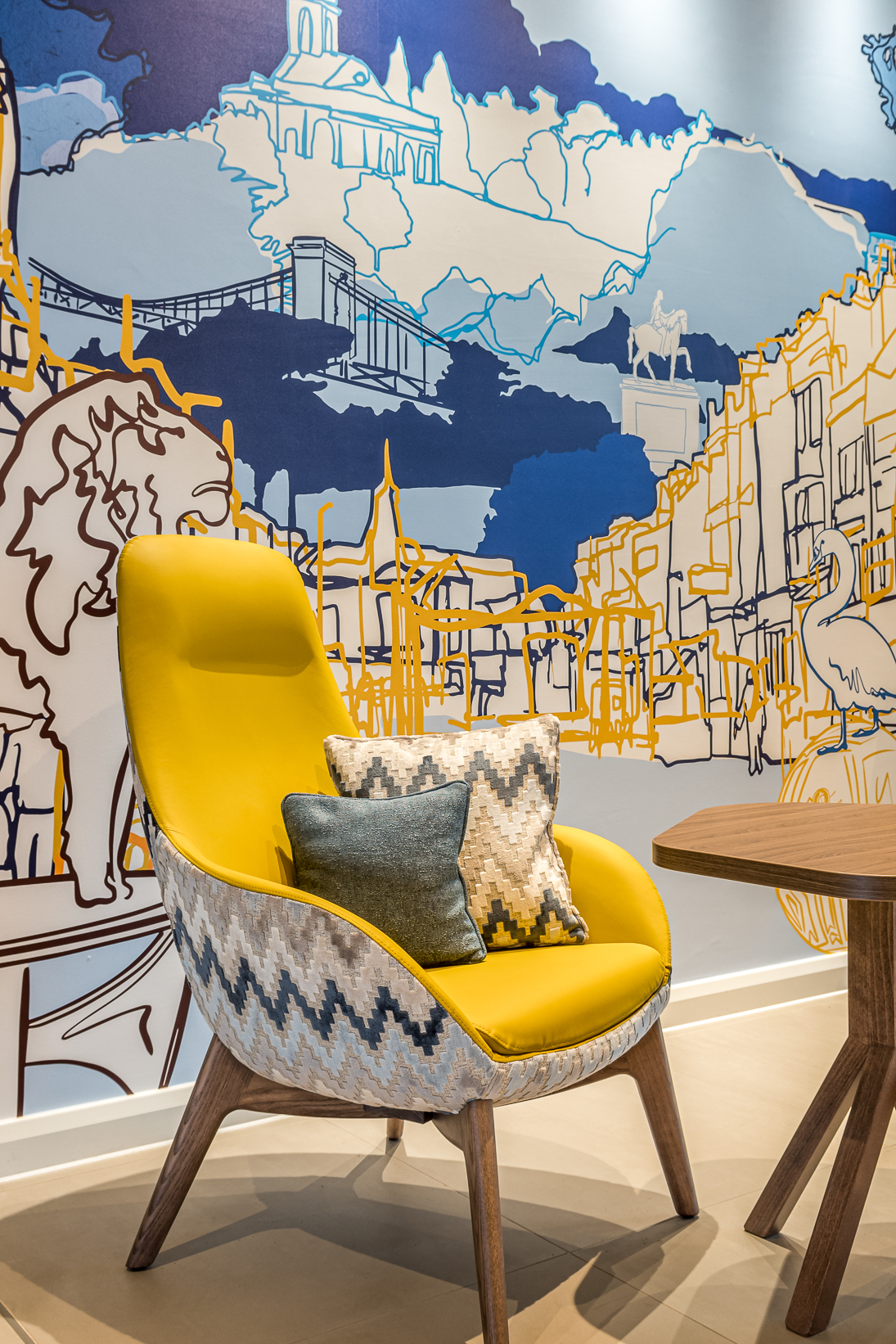 There's a great mix of fabrics, textures and finishes in this space - the design brings together quirky details and shapes, such as the statement lamp tables with conical bases, and fun side tables. We supplied several of these for this project, with an irregular three- or four-sided top paired with a tripod base.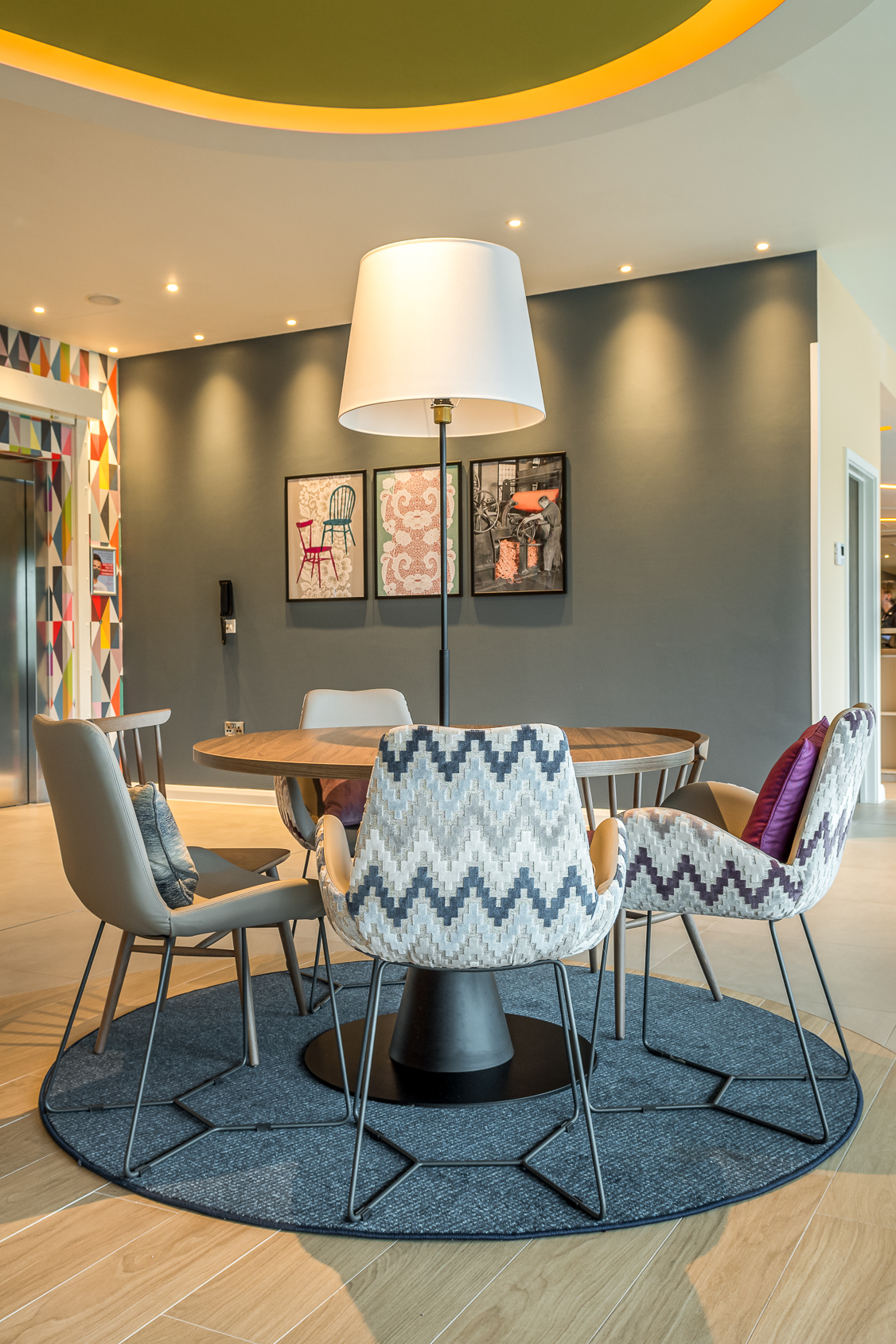 We also supplied our Dalia chair in several different fabrics, and our Hippy bar stool looks great in bold primary colour leather which contrasts with the wood finish.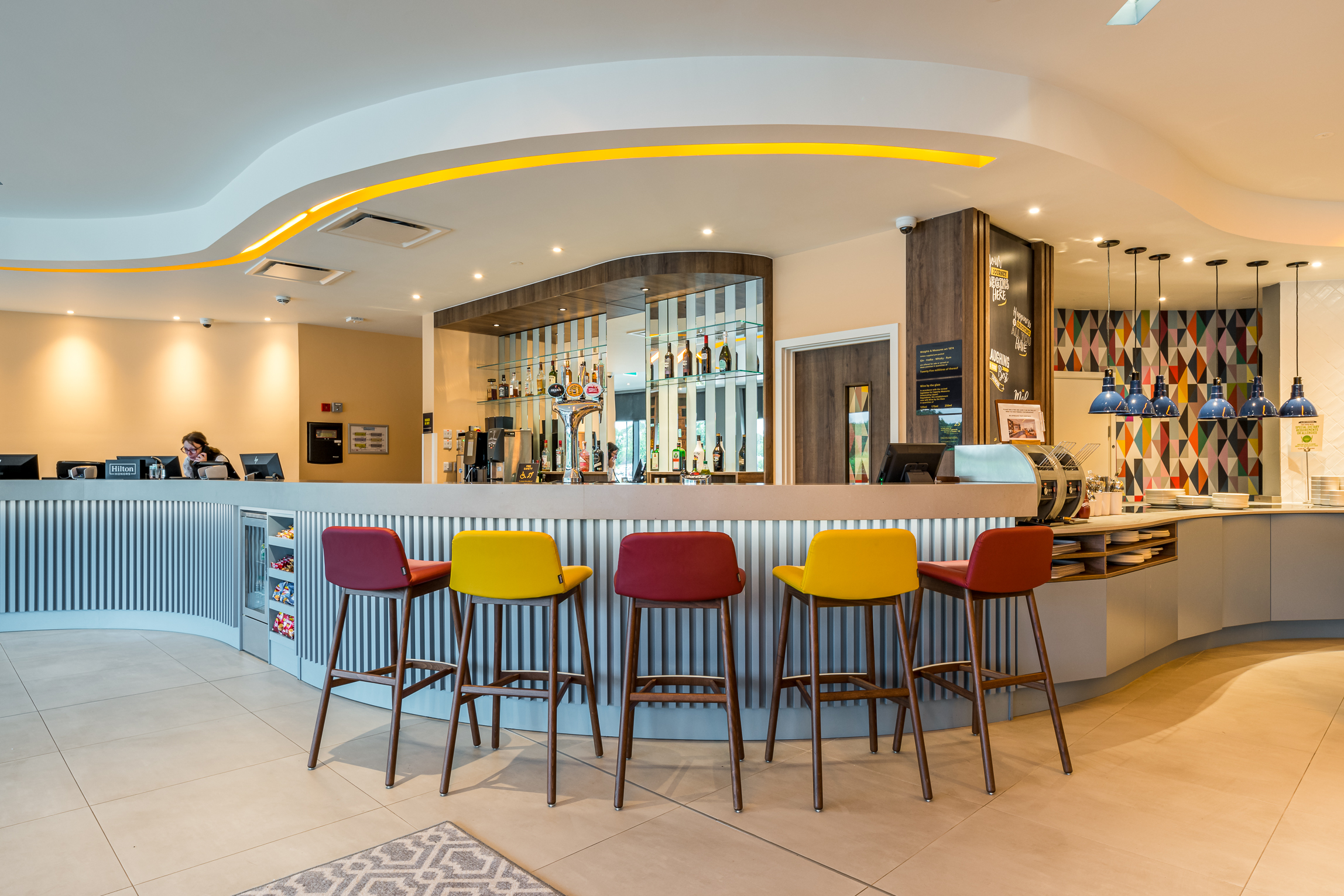 The hotel's meeting room table features another elegant, contemporary piece - our meeting table is finished in walnut veneer, with a biscuit join and integrated power sockets. It's sleek, stylish and designed with guest comfort in mind.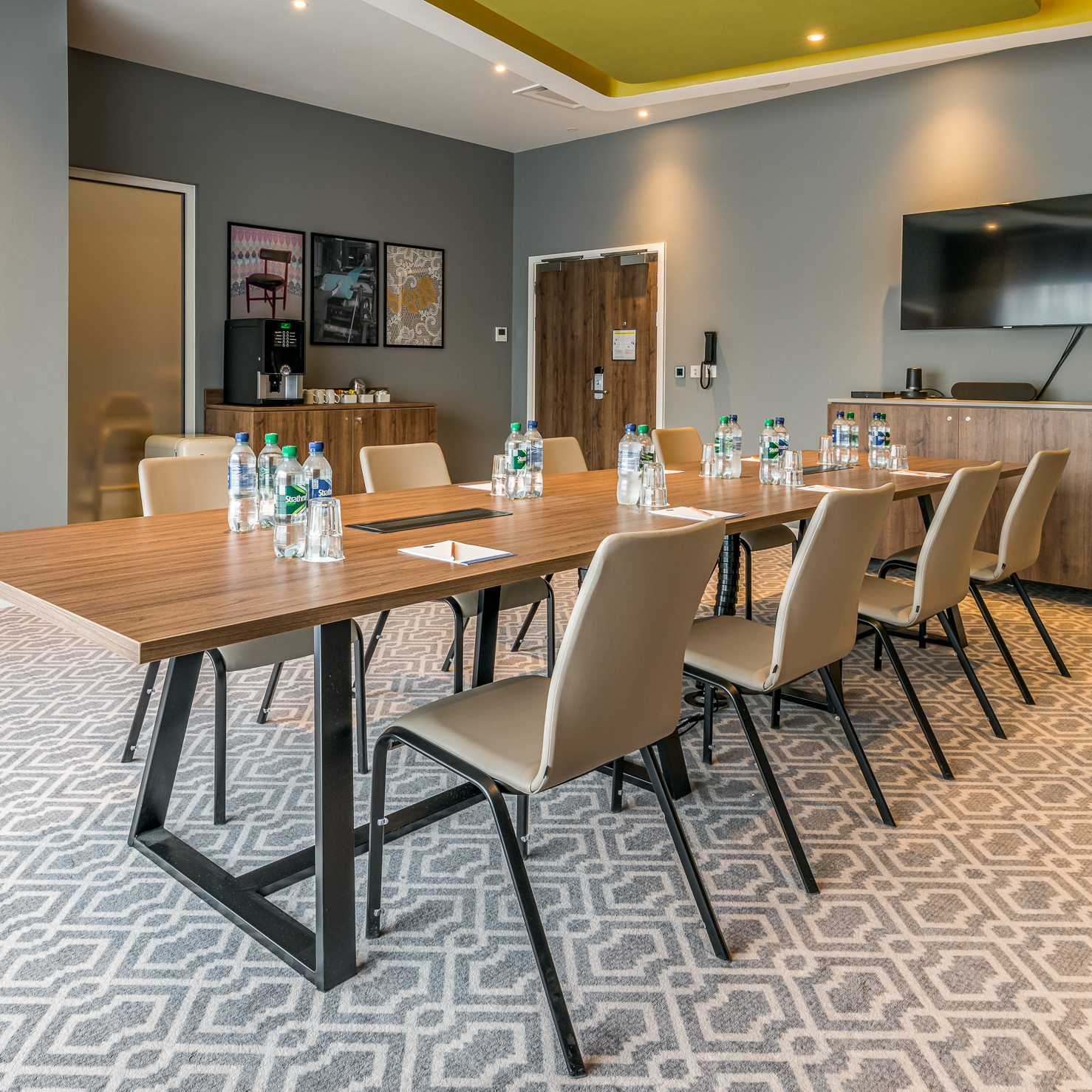 This is the kind of project we love - we collaborated with the design team at ICA at every stage from brief and initial design, and are delighted to see the end results in this stylish new hotel.