Hard Rock Hotel London
Furniture that hits the right note for a central London hotel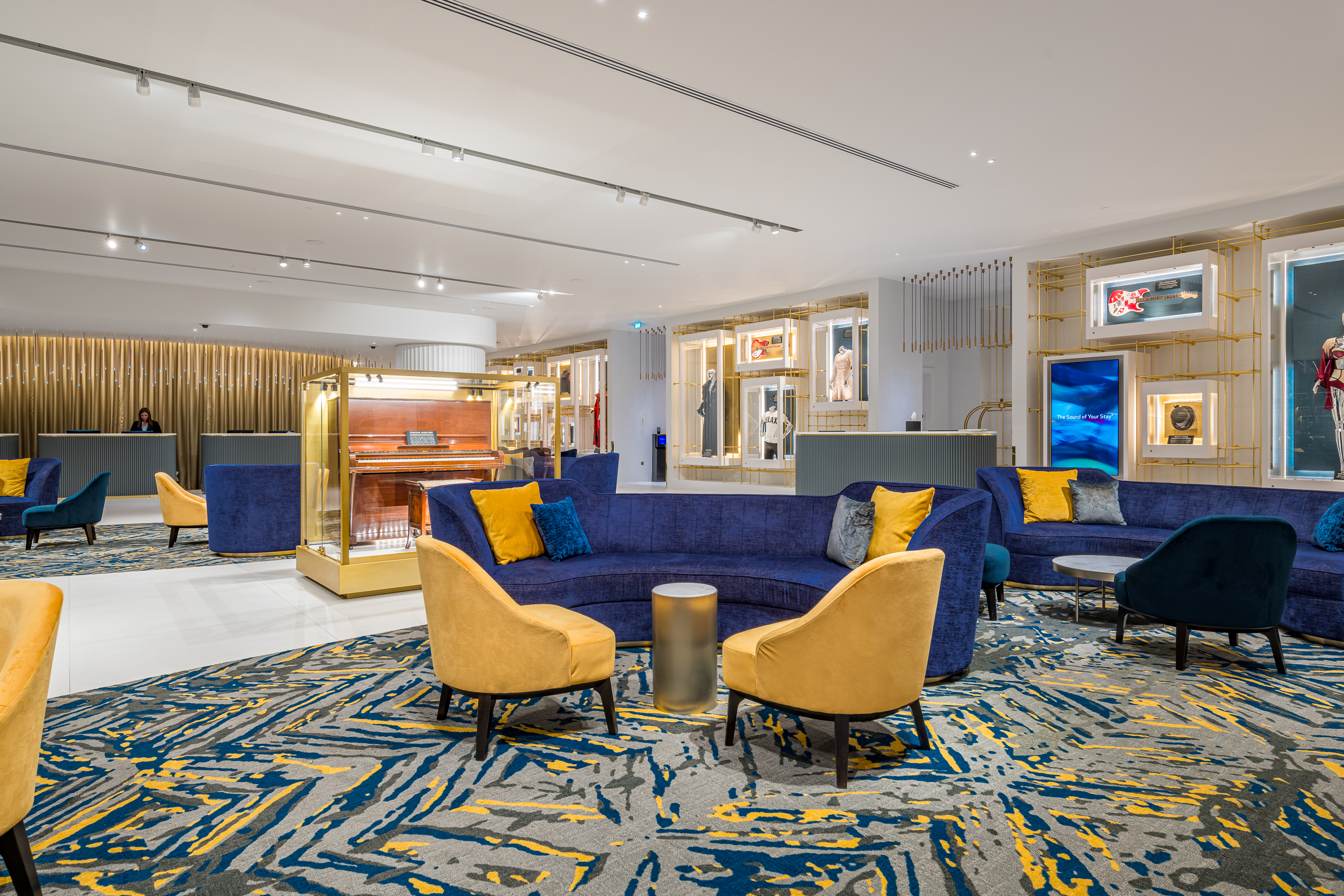 Exciting, edgy and offering something brand new for London, Hard Rock's iconic rock-themed hotel not only stays true to its musical roots, but also delivers plenty of character and culture. Our music-loving team jumped at the chance to supply furniture to this hit hotel in a prime location next to Marble Arch and Hyde Park.
On entering the hotel, you're greeted with vivid colours, rich fabrics and a lavish design, as you're surrounded by memorabilia from icons of rock and pop. Owned and operated by GLH Hotels, the landmark art deco building was completely redesigned to create a new hotel with 900 bedrooms.
Our pieces are in place throughout the property, from walnut side tables and custom-made sofas in the exclusive Rock Royalty bedrooms and suites, to bar stools, lounge chairs and coffee tables for the Rock Royalty VIP lounge, bar and reception. The project was a chance for our team to display their strengths in collaboration and creativity, alongside care for practical considerations, to deliver furniture that is fit for purpose but exciting, engaging and aspirational.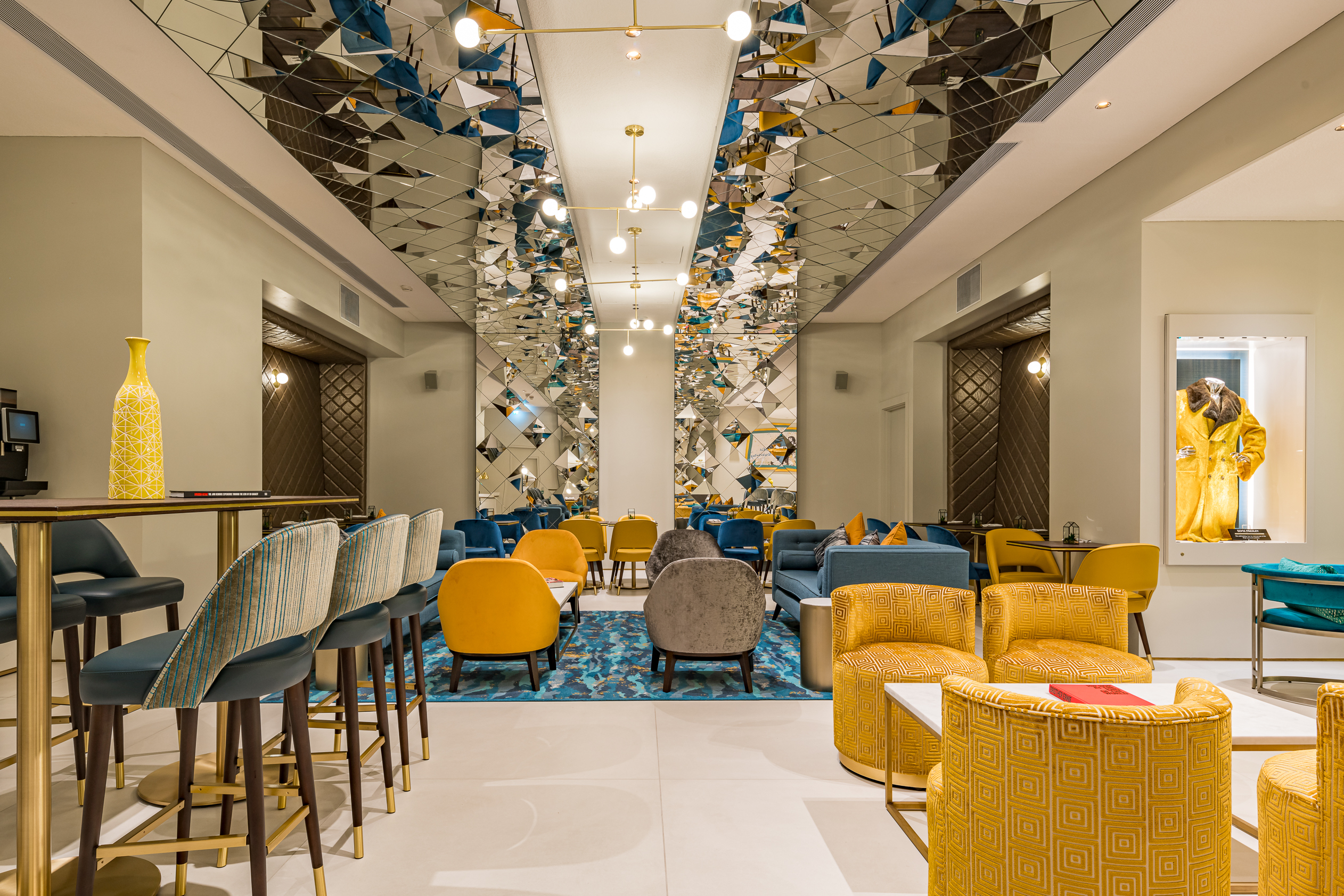 The hotel design draws on the brand's rock & roll spirit with a truly luxurious feel - reflected in the furniture supplied, using leather, velvet and opulent textured fabrics with brass, marble and walnut finishes. Statement pieces pop up throughout, from the Ibiza chair to the sophisticated Paris bar stool, the upholstery and finishing details are striking and work brilliantly in the large space. These are classics reinvented - comfort, style and quality are uppermost but given a quirky, contemporary edge, with most of the furniture designed in-house and produced in the UK.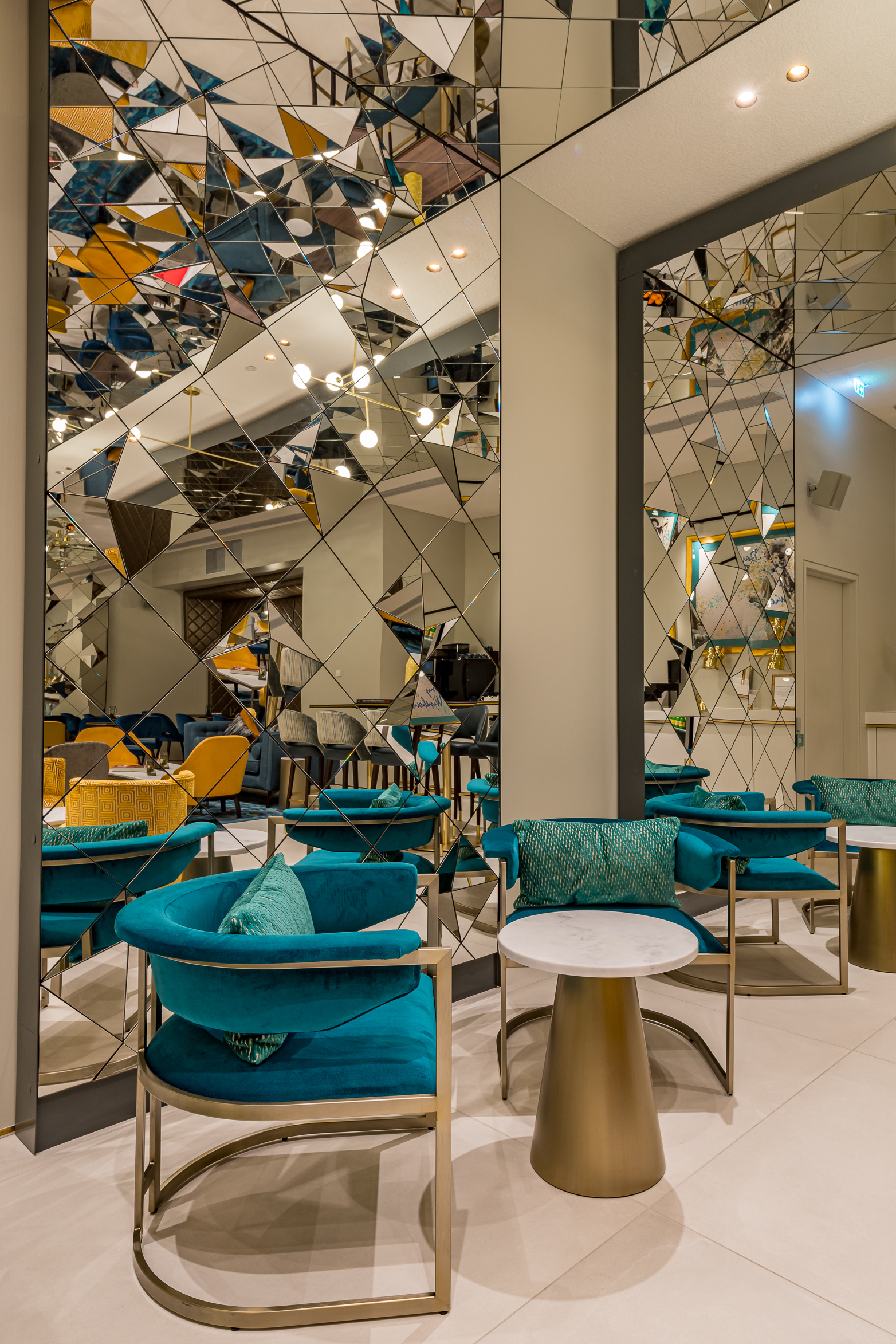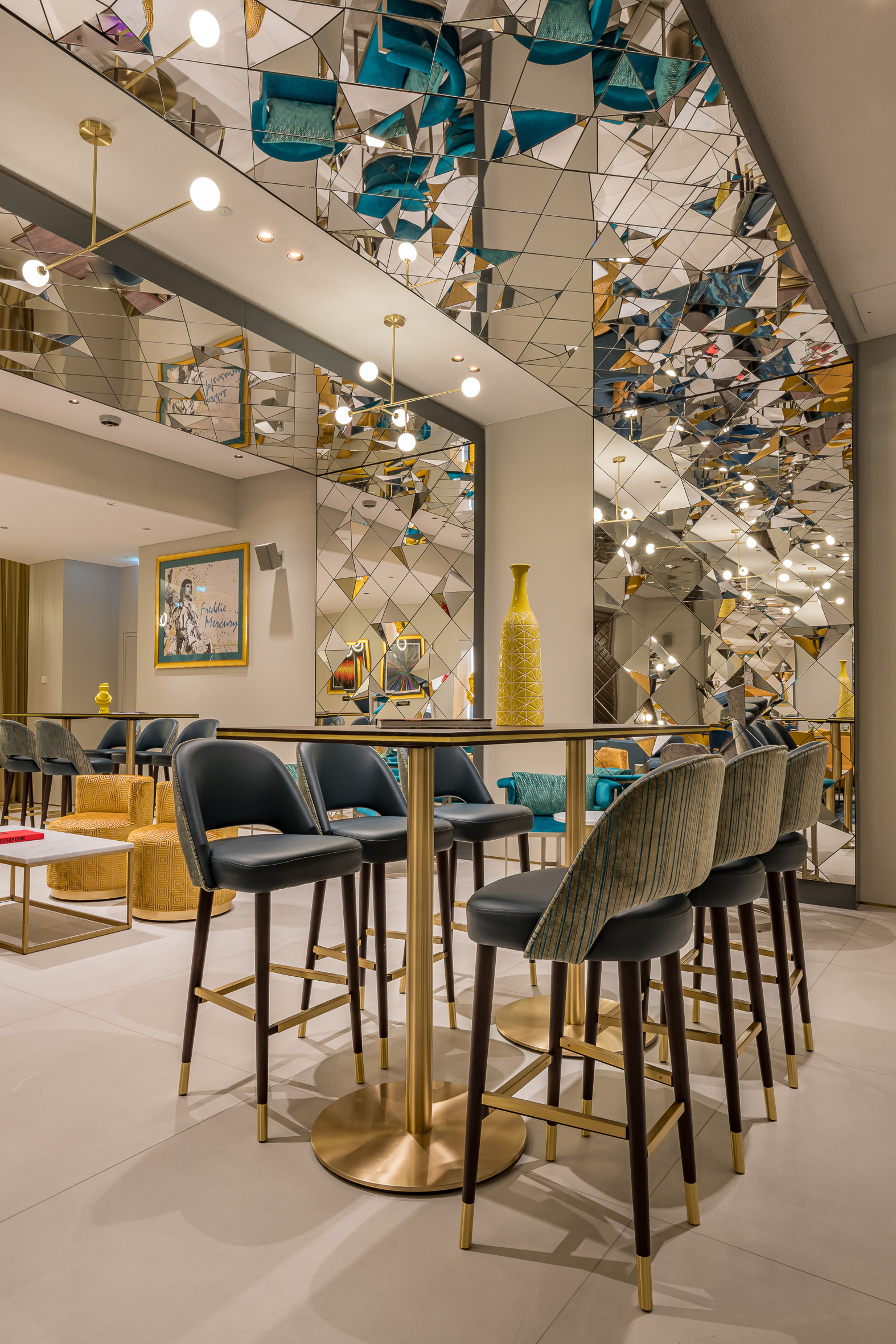 With a deep back catalogue of experience to draw on, we relished the opportunity to show some artistic flair in our designs for the hotel. Several bespoke pieces were created, including plush velvet bar stools and lounge chairs, and sleek tables with marble and brass finishes, which strike a stylish note in this spectacular setting.