Hilton - Croydon
A new look for a London hotel - a memorable project for Furniture Fusion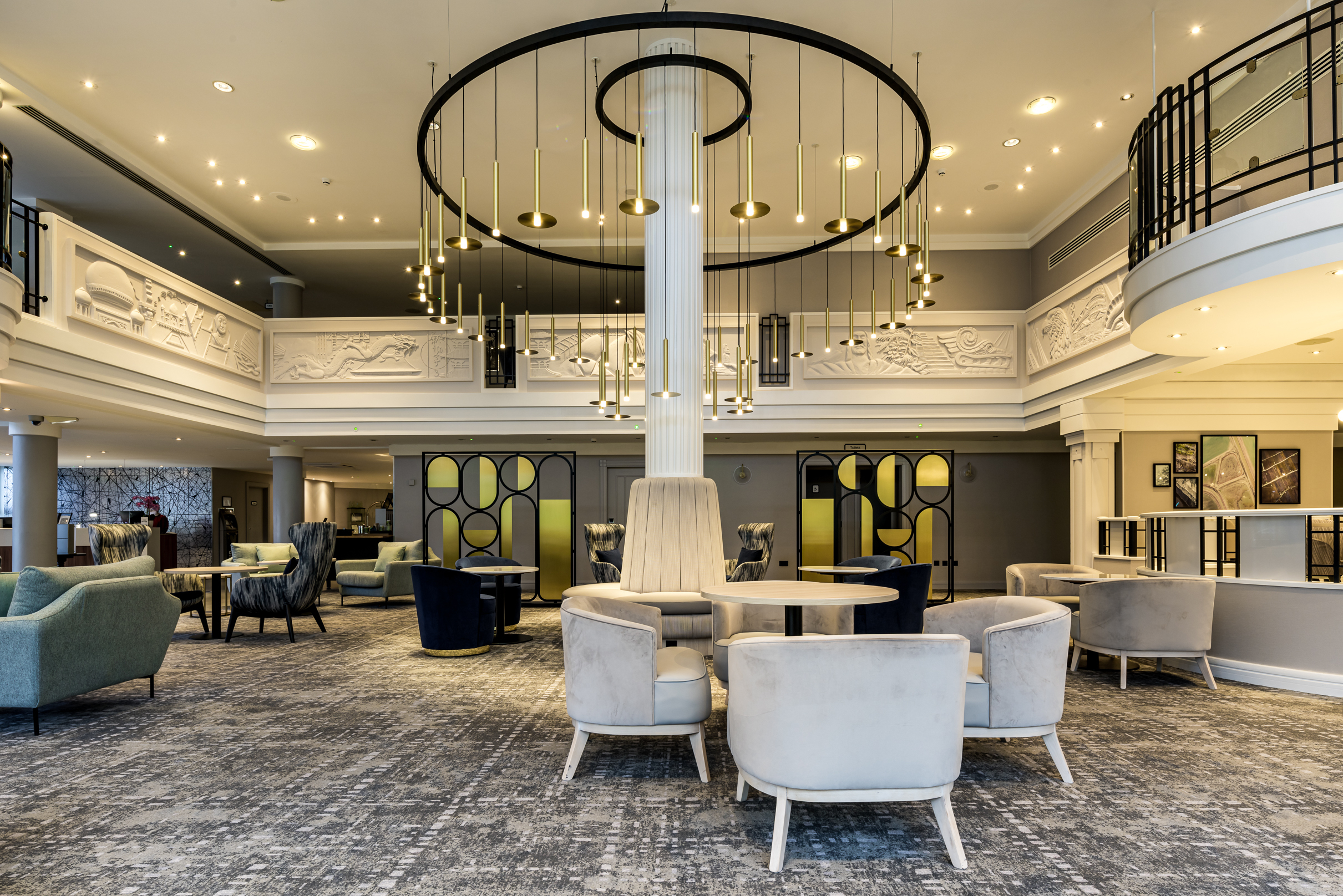 We're so pleased to share photos of our project at Hilton London Croydon, where we supplied furniture throughout the public areas of the newly-renovated hotel, including several bespoke pieces.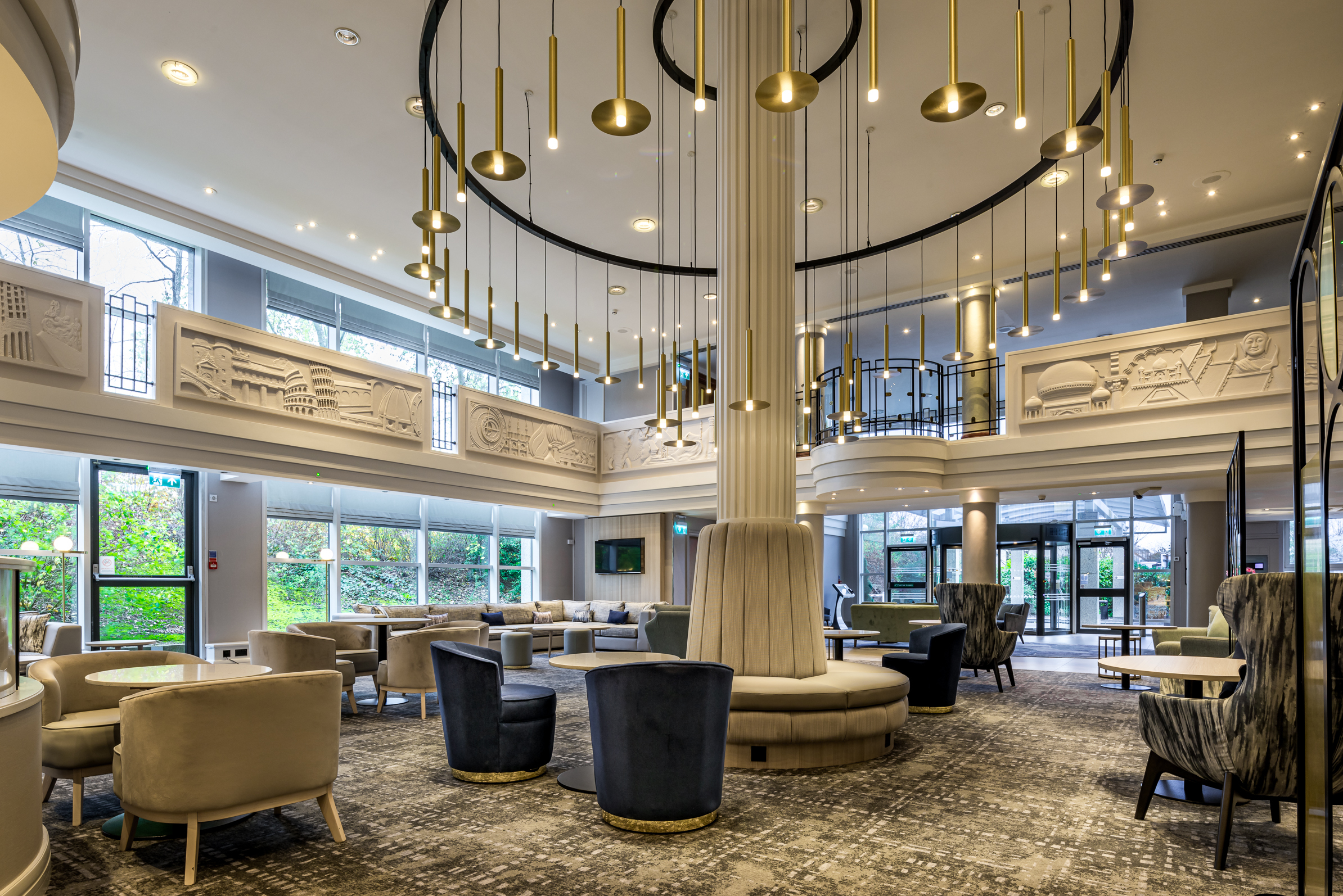 It's always good to see a project installed, to have a happy client and then to receive some fantastic images, but this particular project means a huge amount to us.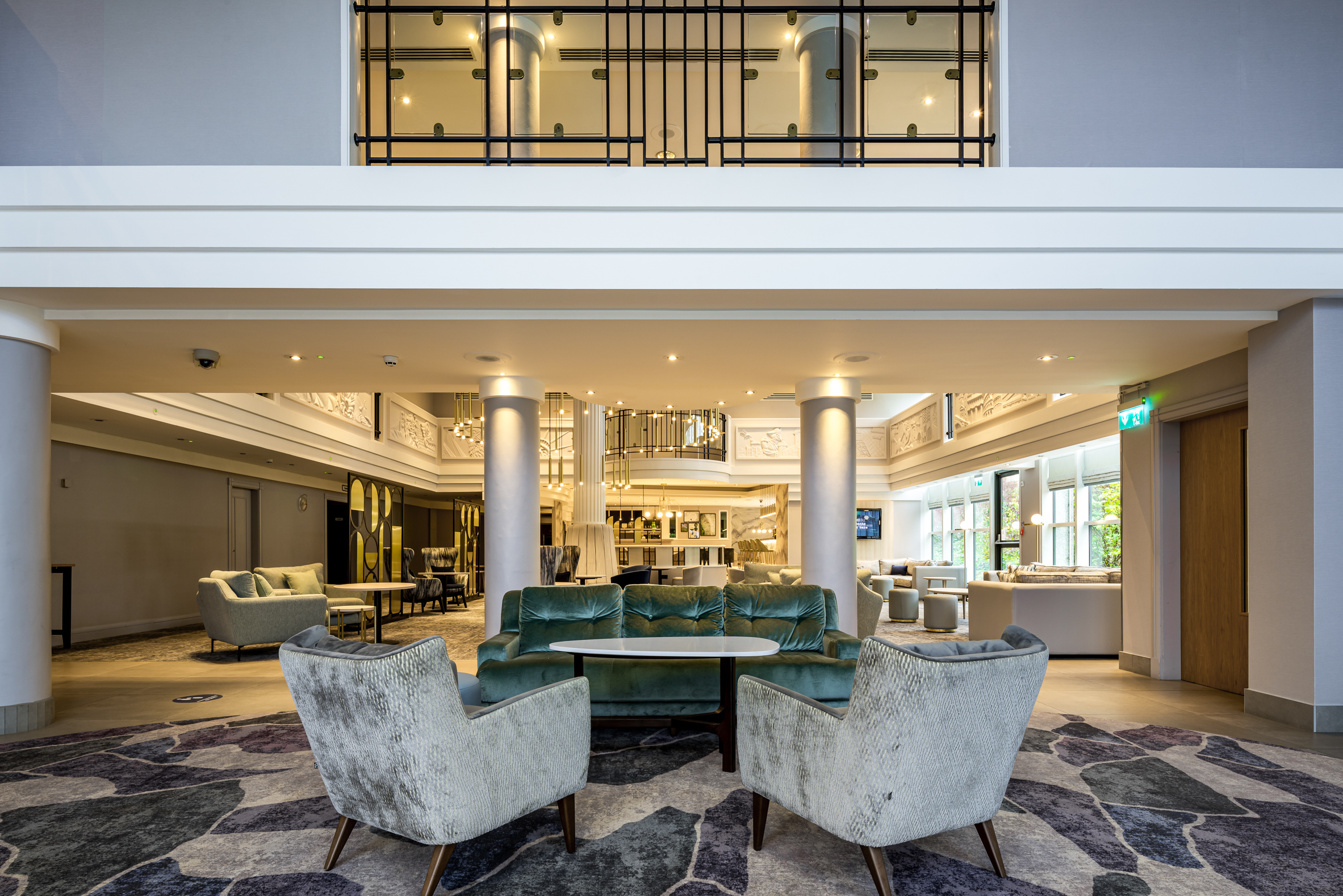 The order came in at the same time as we all had the 'stay at home' instruction from the Prime Minister in March 2020. It felt like a lifeline at that point - something to work on while everything was shutting down.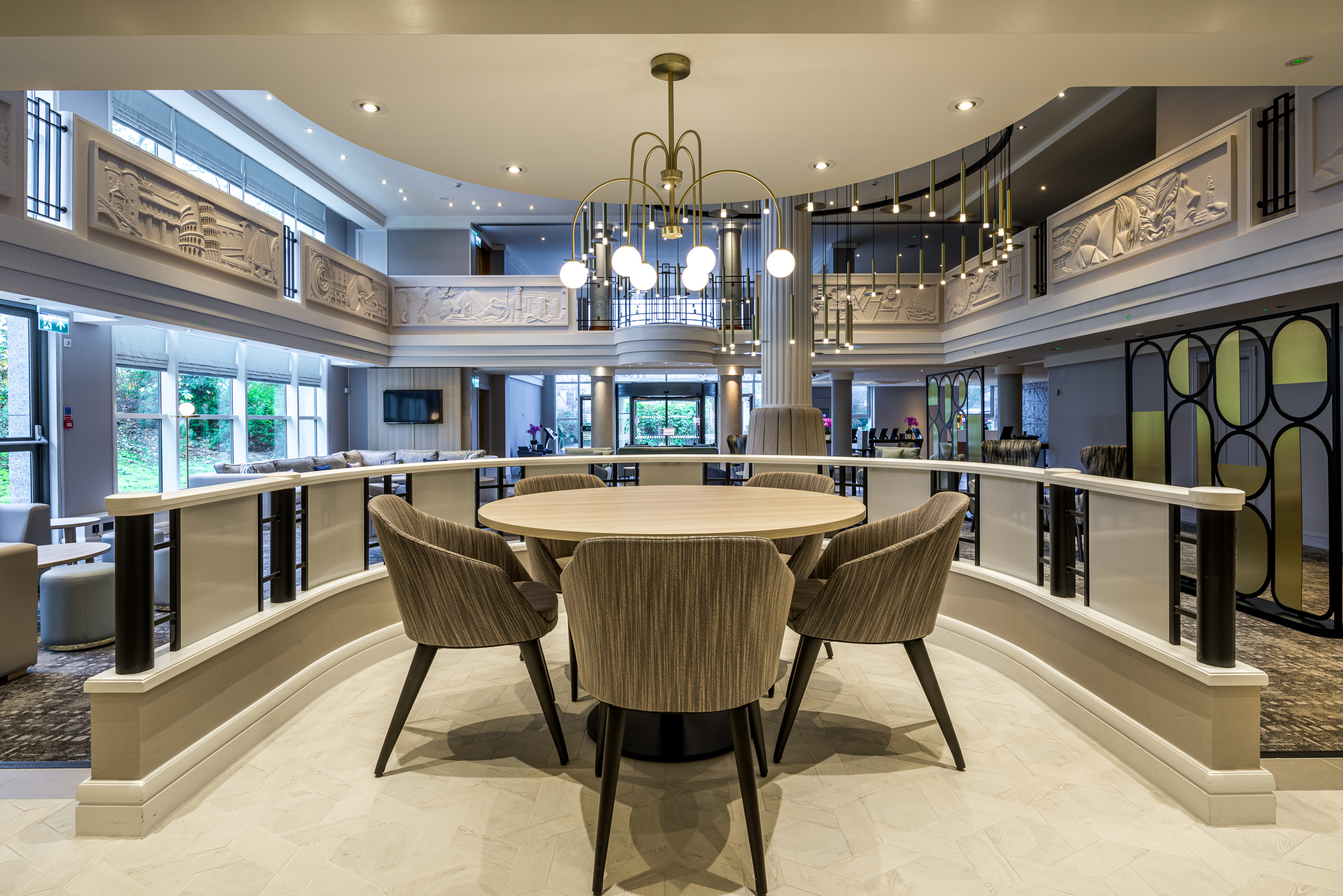 Our MD Sam picked this up while the rest of the team were furloughed or working from home - his regular emails and calls to the brilliant Janice from ICA helped keep things feeling almost normal and together they worked to deliver a great result for the client.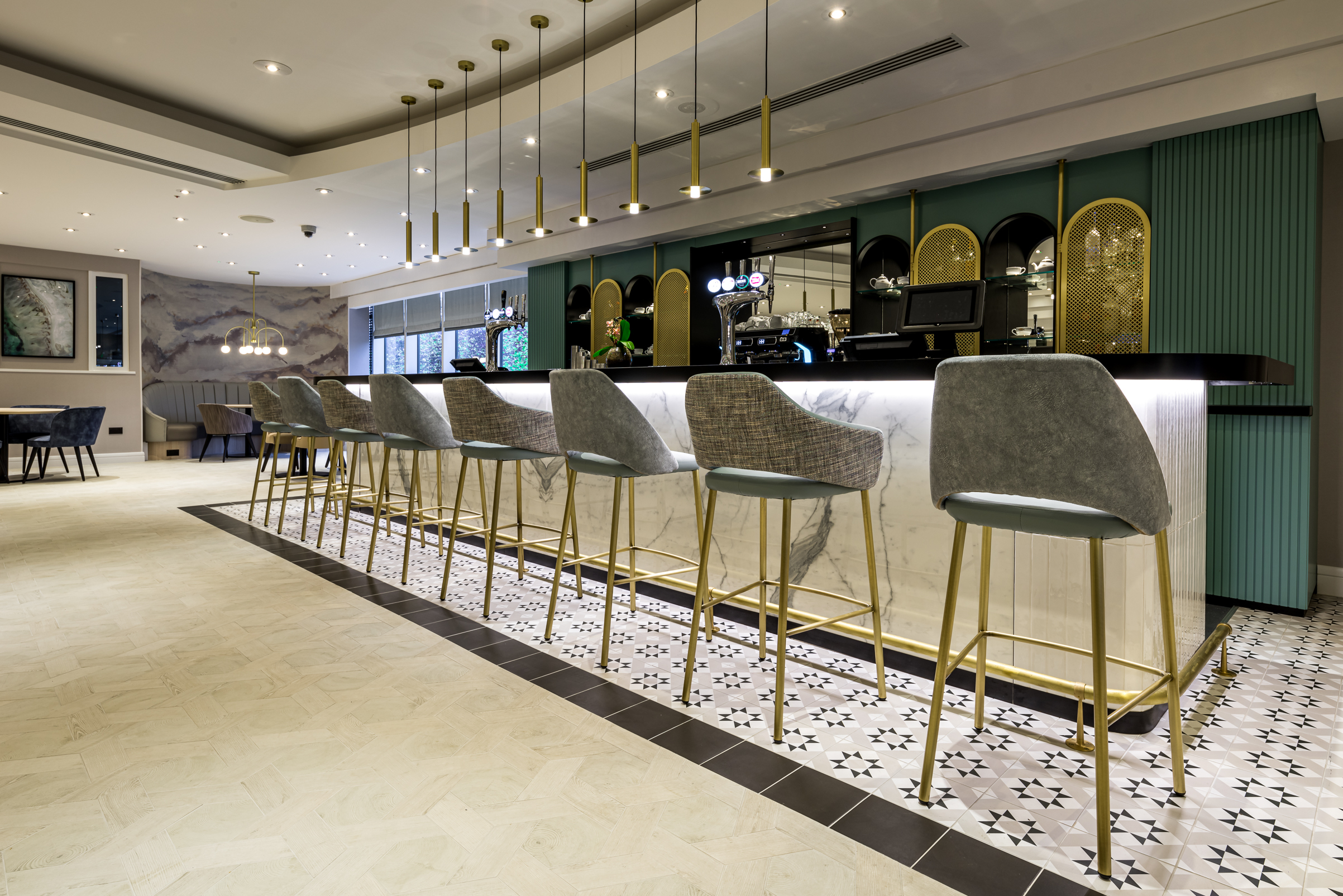 At the time of our photo shoot, the hotel hadn't yet re-opened - tiny details give this away, like the empty shelves on this bar. We know these Vic bar stools will be used by hotel guests at some point, and couldn't wait until those days were back. These shots are a reminder of the unique situation we all found ourselves at the time.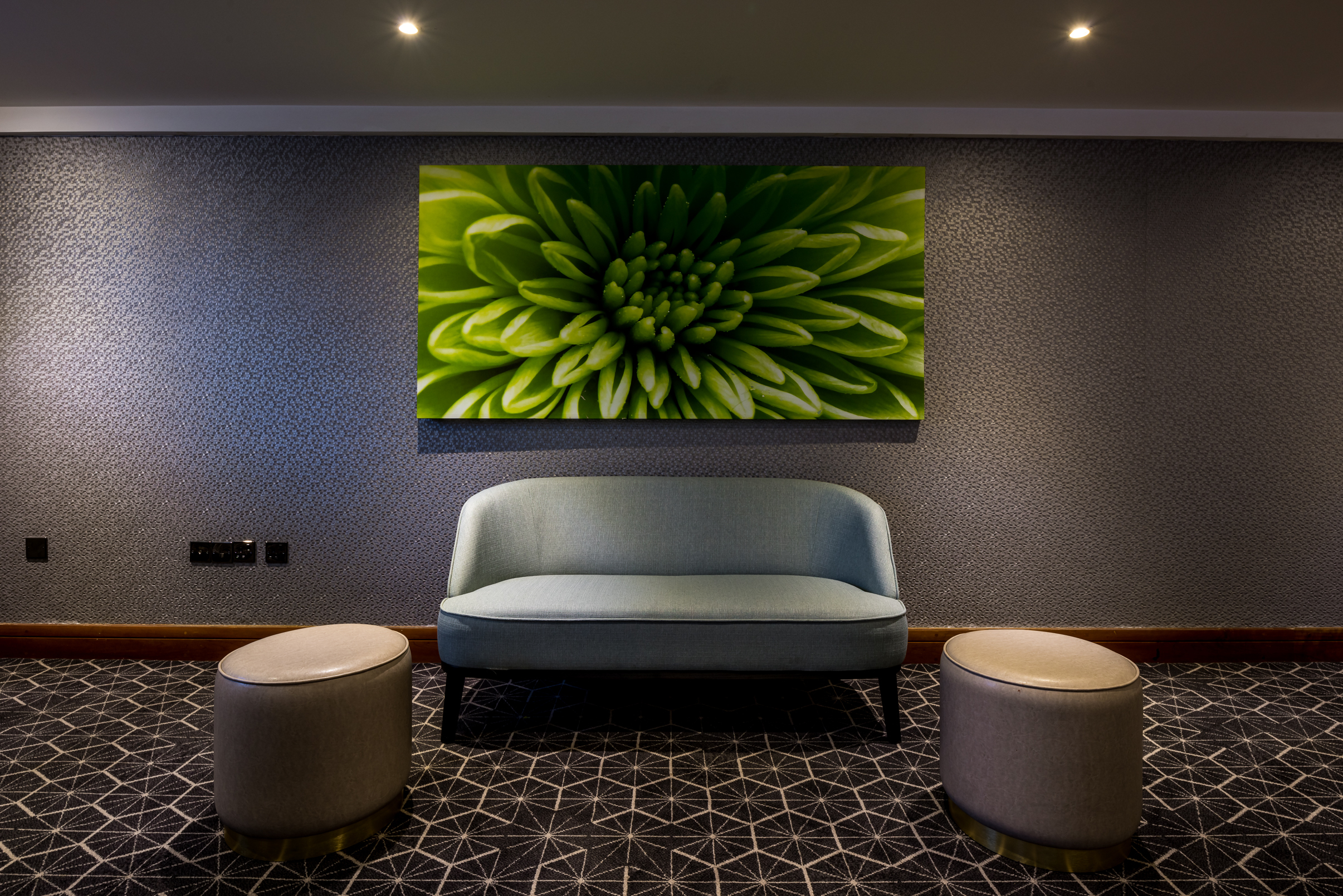 We're proud of the bespoke pieces we made and the design details, but more importantly, this marks a point in our story at Furniture Fusion - we'll all remember 2020 for various reasons, but whenever we think of Hilton Croydon it will be with real affection and gratitude for a project that helped us look to the future and feel that things would get back to normal one day.