Keakie
Furnishing a workplace that's out of the ordinary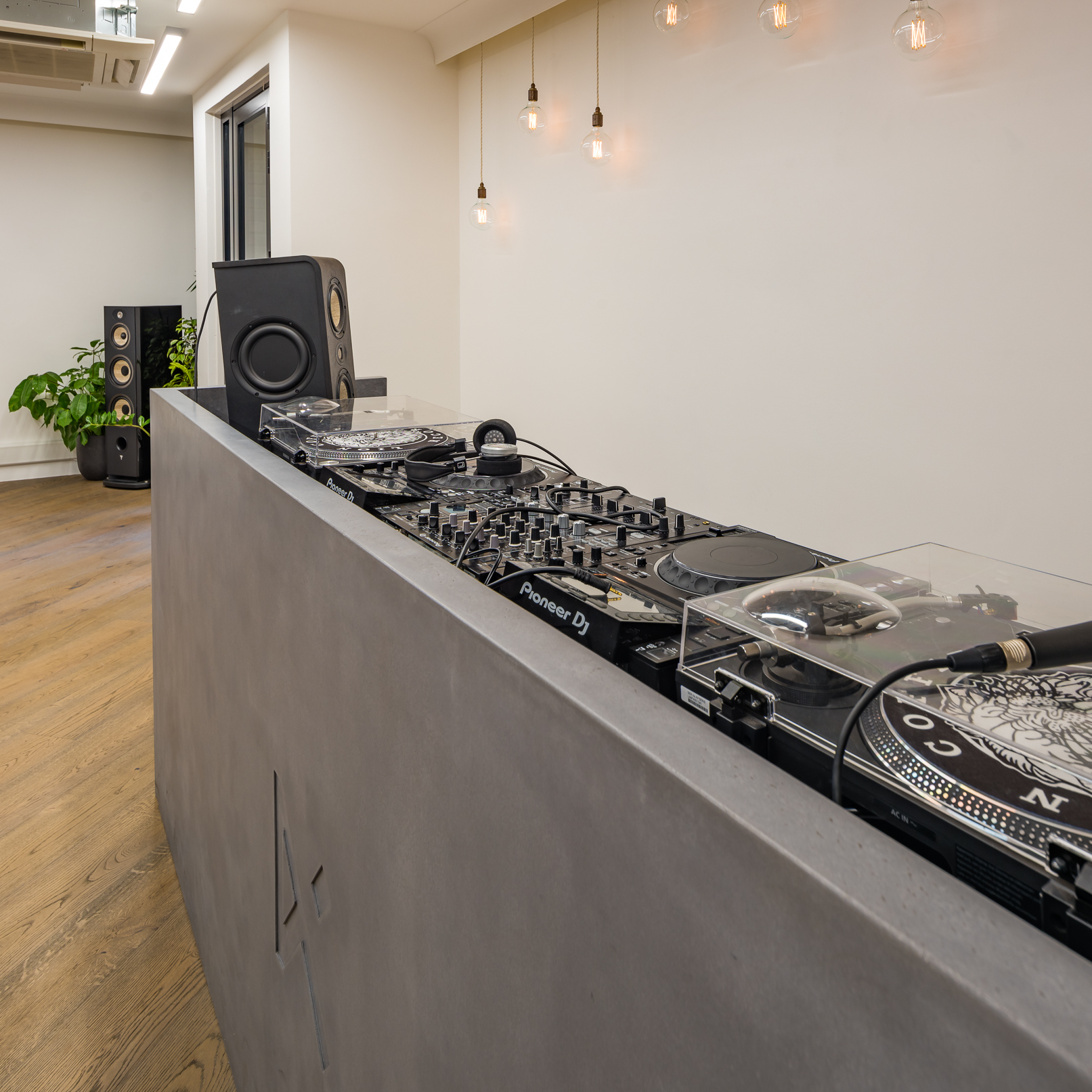 Based in Shoreditch, Keakie is an on-demand online streaming platform powered by an artificial intelligence engine that tailors content directly to suit the preferences of users. As a fast-growing tech startup with music and content at the heart of the business, their first office had to be a place that functioned well as a workplace to get things done, but also as a creative, collaborative space where the team could come together to create something special.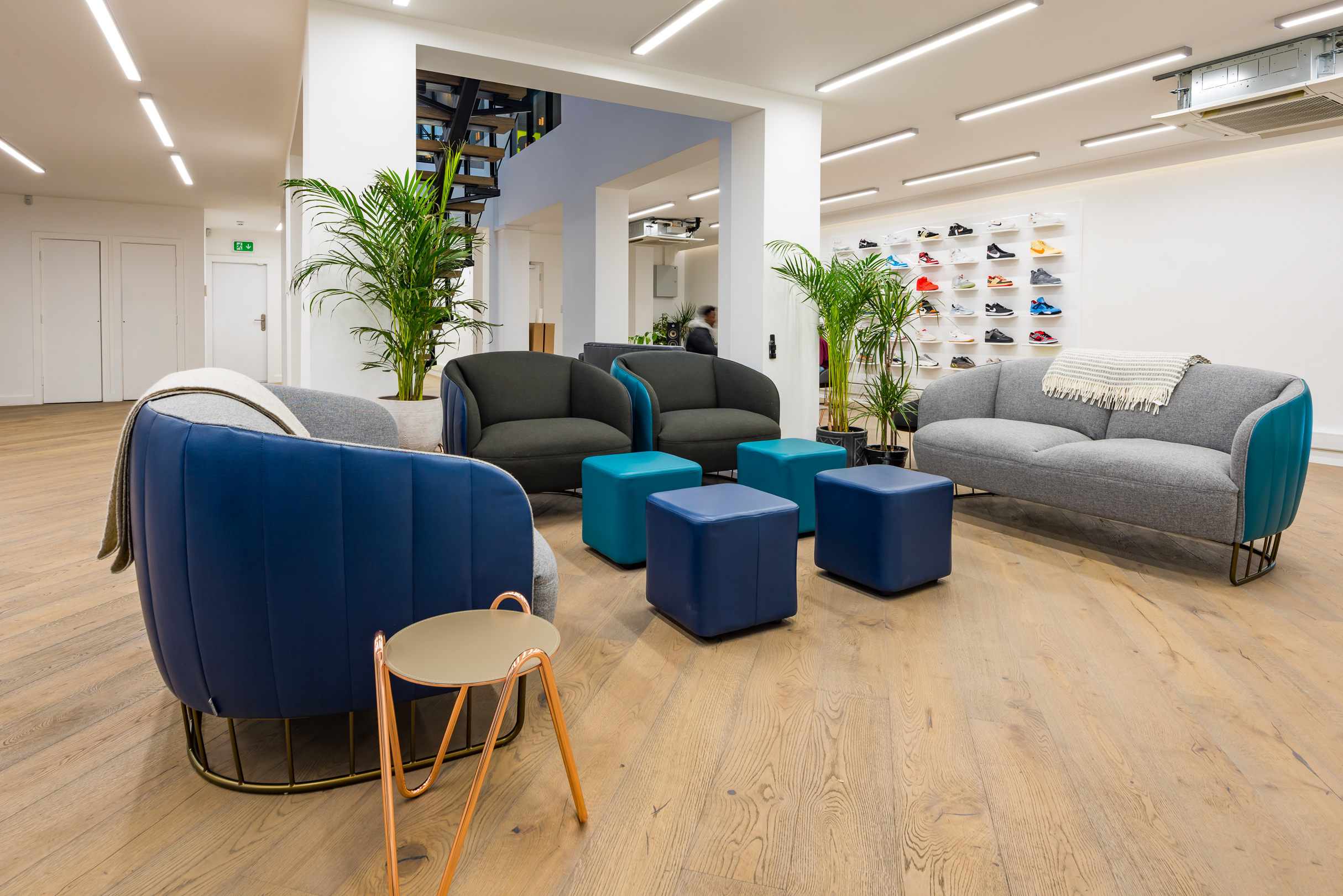 Art, music, culture and design are close to our hearts, so when we were approached by the Keakie team we were excited to get started on the project to design their new headquarters.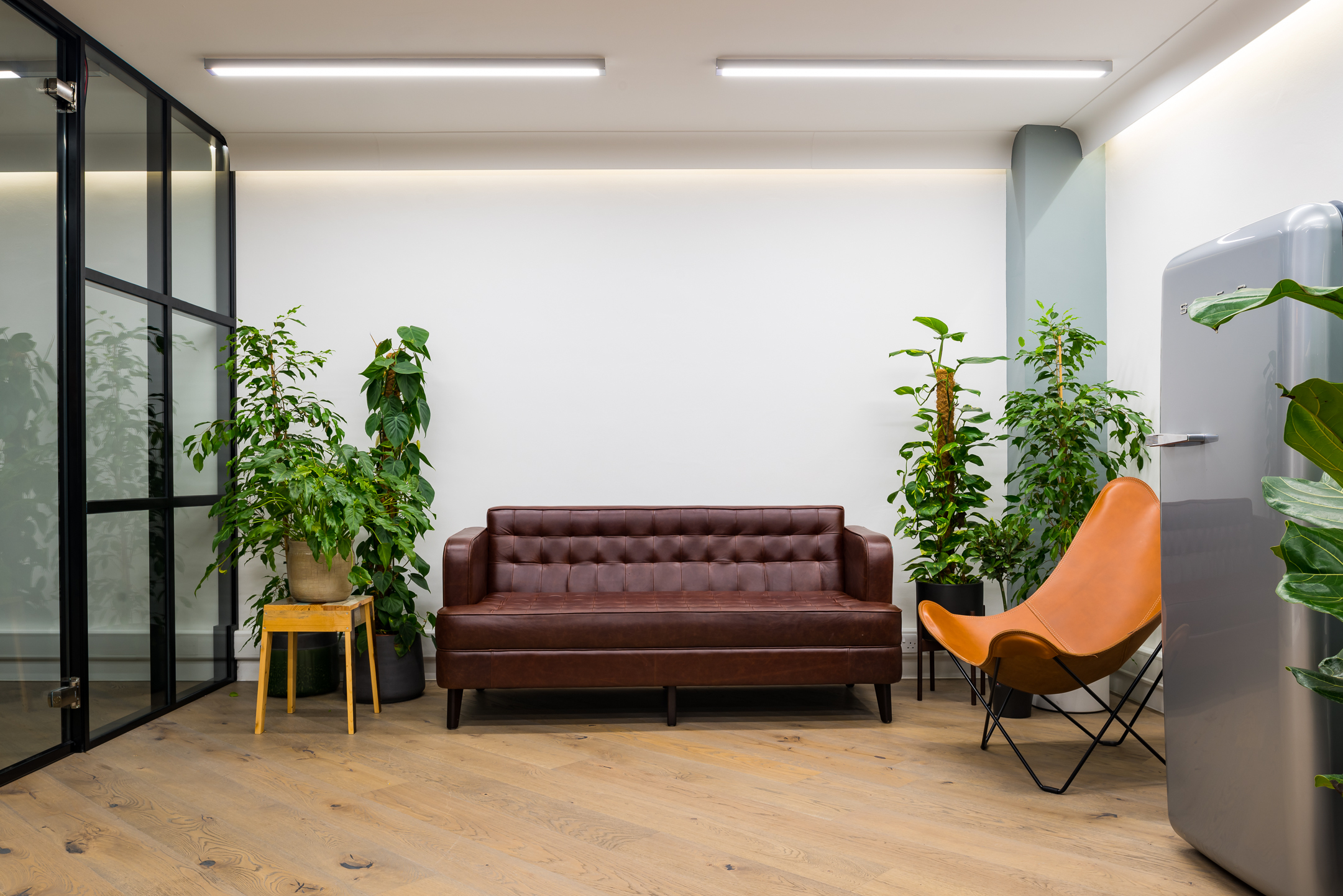 The Keakie office is arranged over two floors, and much of it is open plan. The lower floor is home to plenty of relaxed lounge space, with retro Tonella sofas and lounge chairs, custom-made for the project. Alongside these stylish pieces, our leather-upholstered poufs and sleek Apelle Chic side tables complete the look.
Meanwhile upstairs, the meeting room features a bespoke 6 metre long table with a cross base and waney edge character oak top. This space will be in regular use for hotdesking and collaborative working, the organic shape of the table sitting comfortably alongside the Sonny PB Q chairs which run its length.
The chairs have their own story to tell. Each is upholstered in Camira Rivet in a range of hues which adds depth and interest to the room, but what's notable is that this is a sustainable fabric. Made from used plastic bottles, Rivet gives a smart, contemporary look while blending textile tradition and future innovation.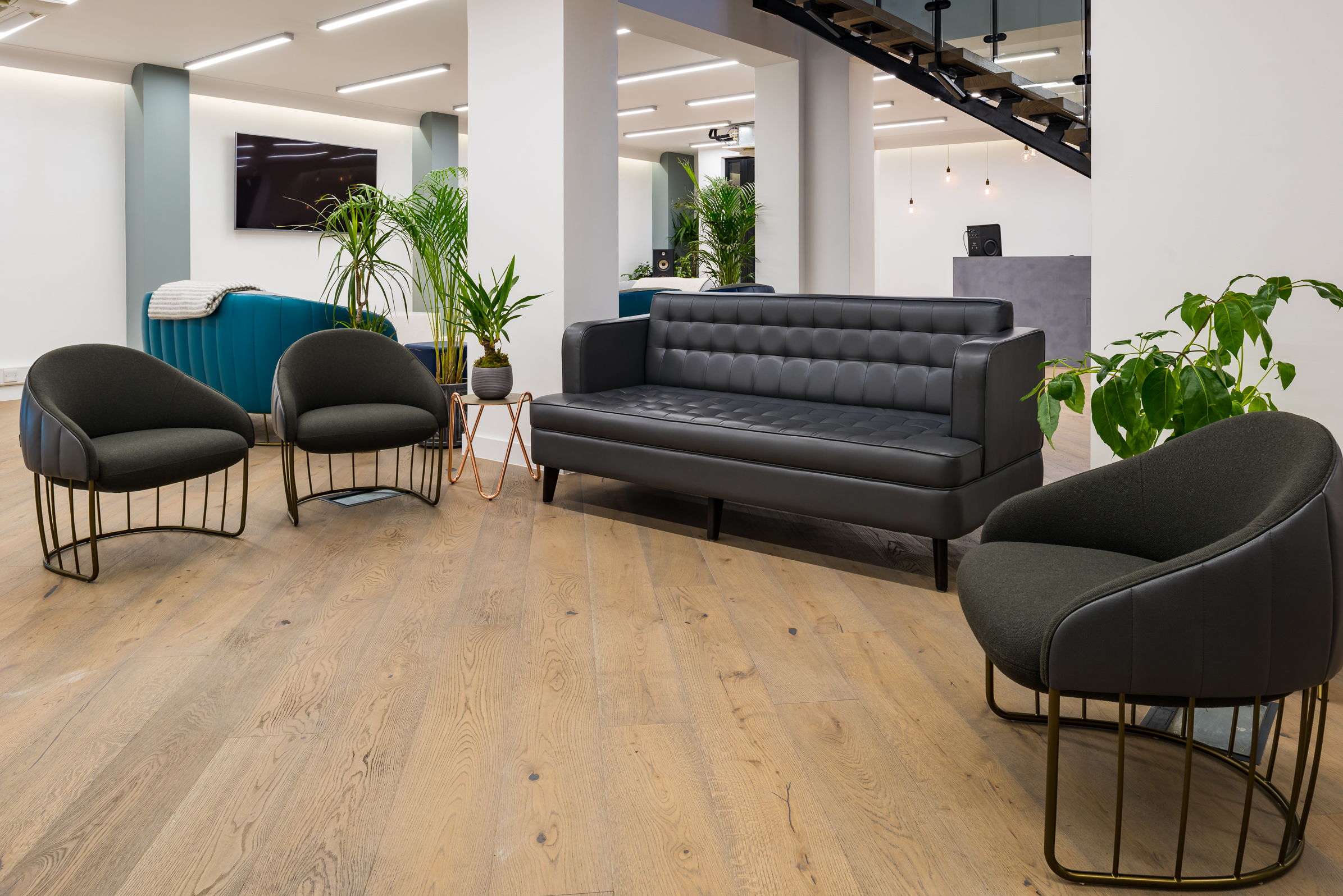 This floor is also home to a podcast studio - a central element in Keakie's business model. Practical considerations were key here in order to ensure a quality recording output, but the design also works to make it a relaxed, intimate space within the heart of a busy workplace. The dark-painted walls are complemented by the Baron sofa and lounge chair in charcoal grey fabric, which together make the studio comfortable and inviting.
Perhaps the most striking element of the interior is a bespoke 3 metre long DJ booth made from reinforced glass fibre concrete - all made and installed in one piece and featuring an embossed Keakie logo. Possibly the first of its kind in the UK, it was technically challenging but the finished product is stunning - designed in-house by our team, it's a real statement piece and although not something you'd find in the average office, represents what Keakie stands for - creativity, inspiration and innovation.