Natural Fit Spa – Tunbridge Wells
A contemporary, stylish interior with impact for this members-only spa, gym and café.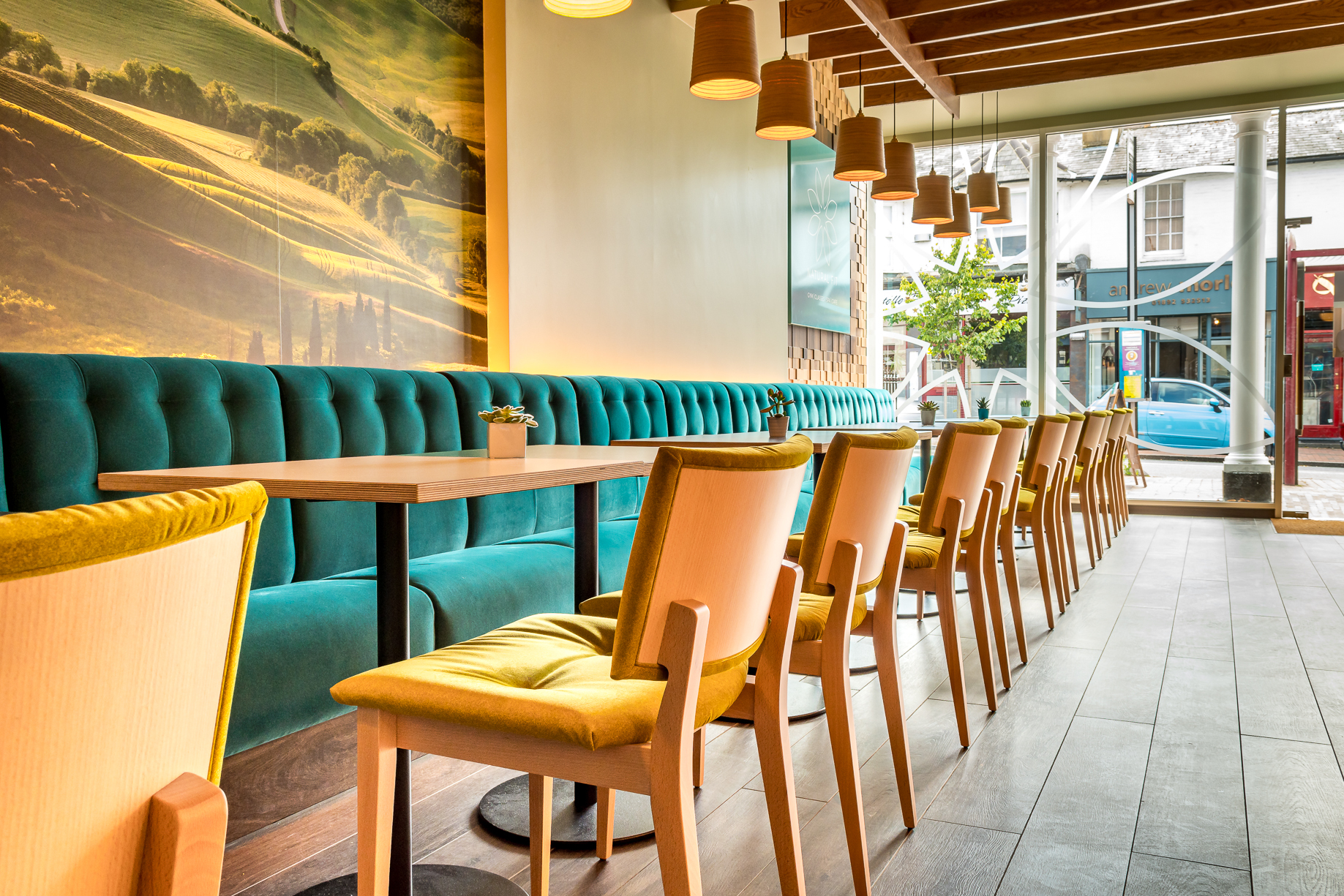 This may look like a boutique hotel or private members' club, but it's actually a brand new spa which launched in Tunbridge Wells in late July 2020.

We love working on creative projects, and the witty, bold and confident design sparked our excitement and engagement from the start. Attention to detail and a creative approach to problem-solving are our hallmarks, and the finished results of this project show how effective creative collaboration can be even under the most challenging of circumstances.
 We worked on and delivered the project over the lockdown, supplying pieces to fit the stunning interior. Remote working and continued COVID-19 restrictions made this challenging, but we committed to delivering all elements to support the successful launch of our client's first Natural Fit site.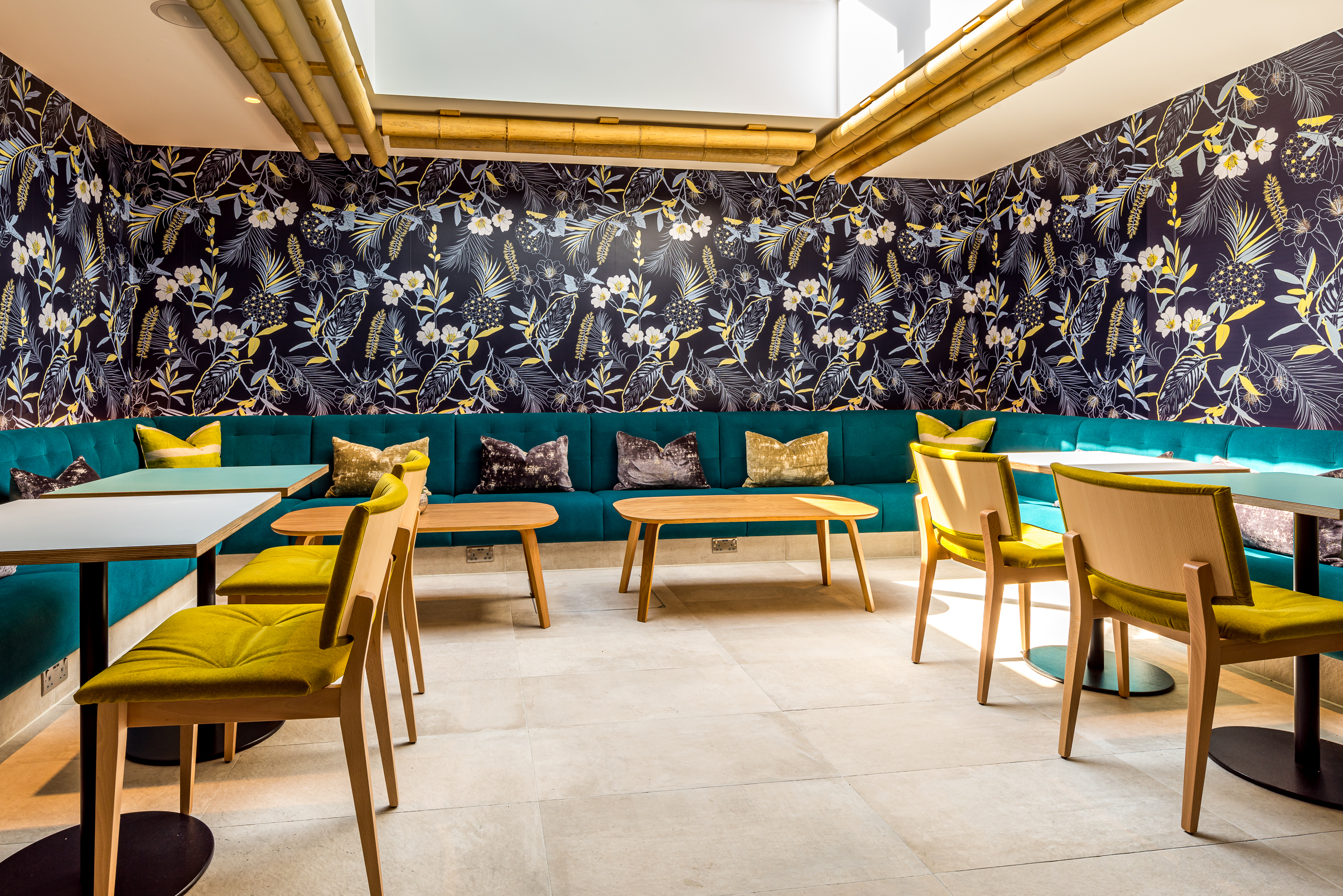 Different zones within the venue are delineated with distinct design details, while ensuring a unifying theme, and it was important that the pieces supplied reflected this. We worked hard to source wood veneer and laminate finishes for our Eileen chairs and Tonda base tables to complement the striking elements in each space, from wooden beams and curved plywood lights to a playful bamboo skylight detail.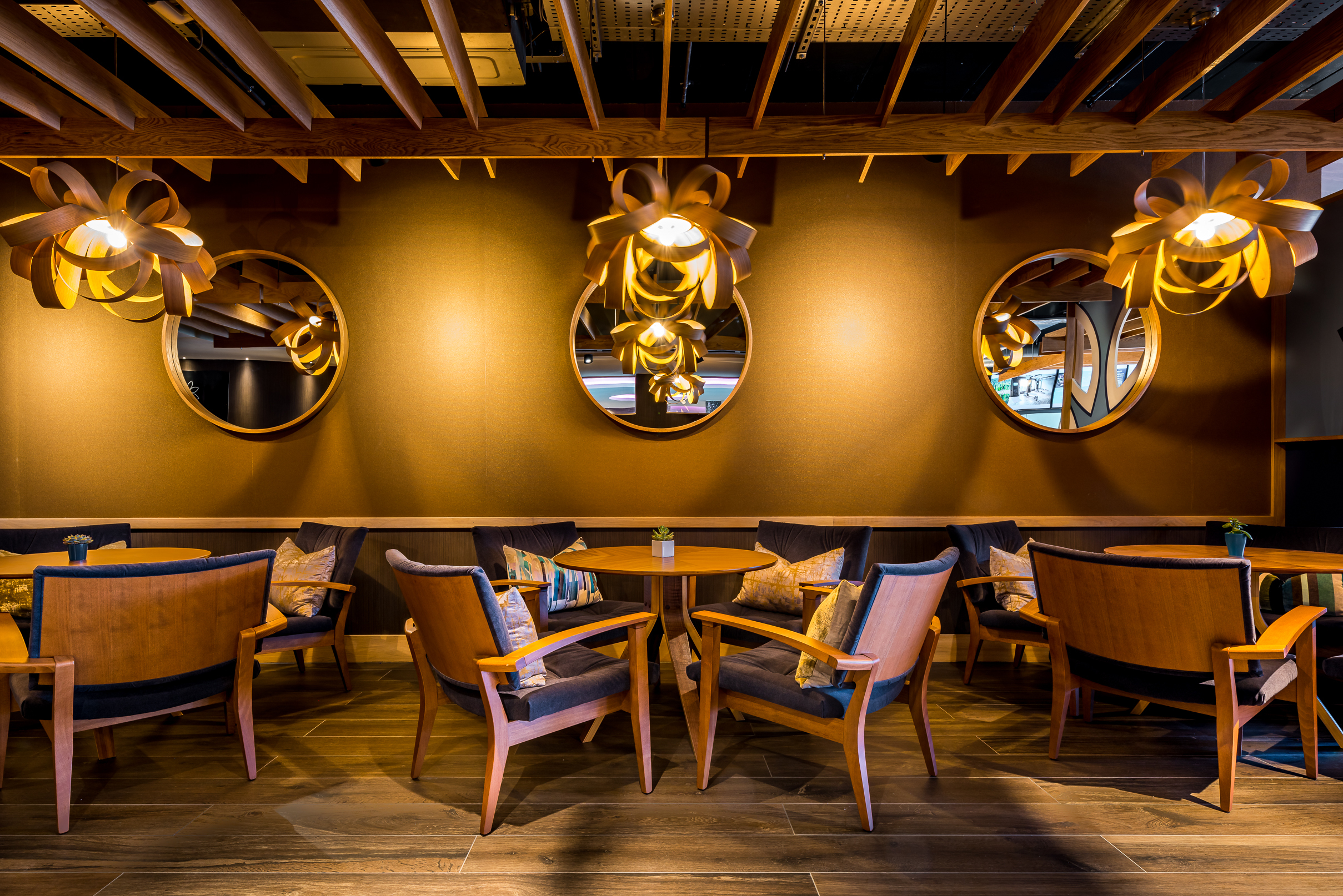 Our Eileen chairs also feature poolside and in the spa's bright, airy café. We're particularly proud of our bespoke leather sofas that sit in the members' lounge area alongside our Eileen lounge chairs, upholstered in butter-soft Crest leather upholstery. These bespoke pieces bring a luxurious feel and deliver a relaxed, clubby atmosphere.