The Fishmarket Newhaven
Promising to grace its visitors taste buds with their rustic yet modern approach to the classic 'Fish and chips' with freshly caught flavours of the sea, the Fishmarket Newhaven is definitely one to keep on your radar.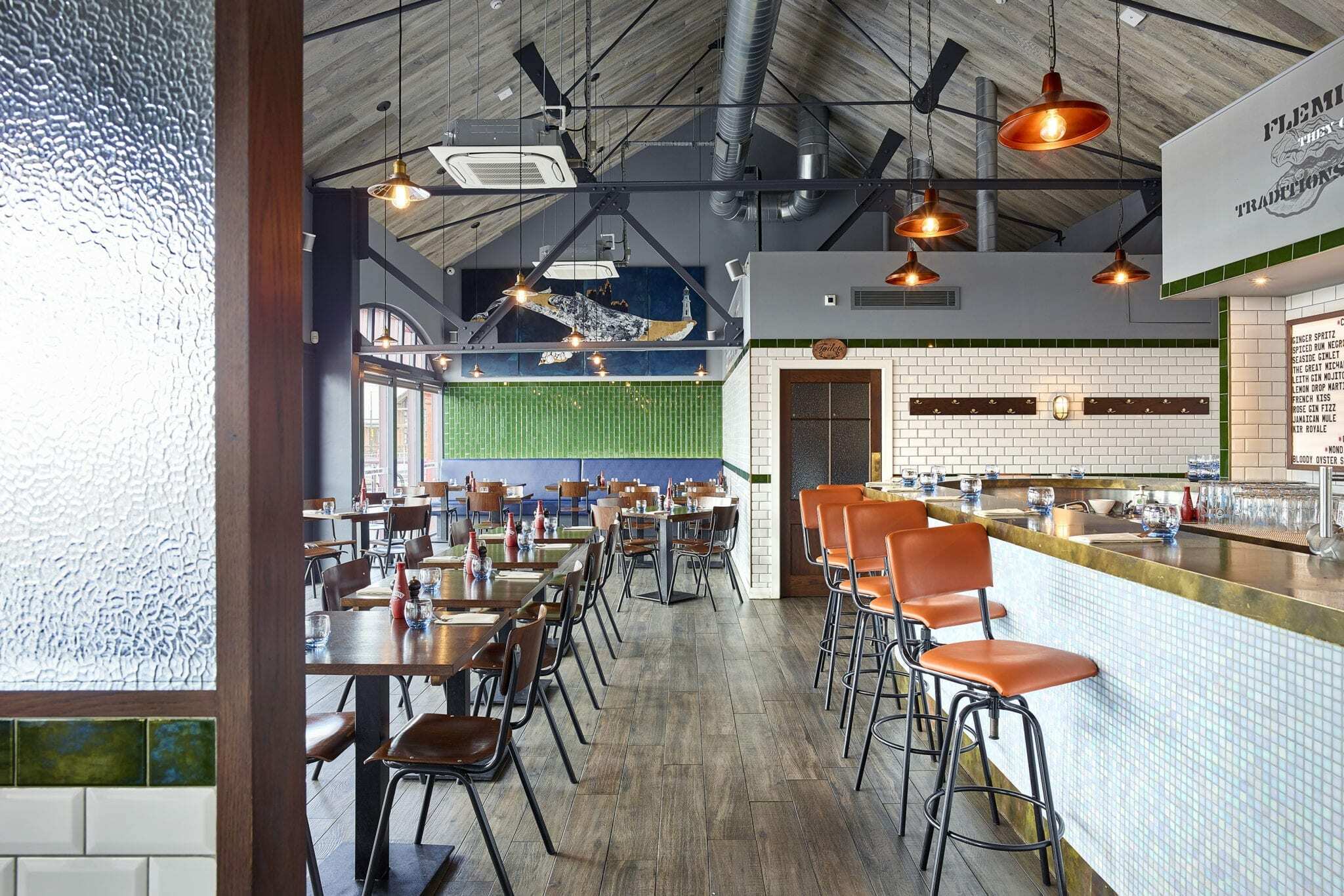 Based on its Victorian heritage, the decor adapts a very modern take with brass fittings, emerald tiles and a more than picturesque view to set the ambience. Established in 1896, the proud owners of the restaurant Gary Welch (owner of the Welch Fishmonger) and Roy Brett (chef patron of renowned fish restaurant Ondine) really wanted to elevate their vision for their interior decor.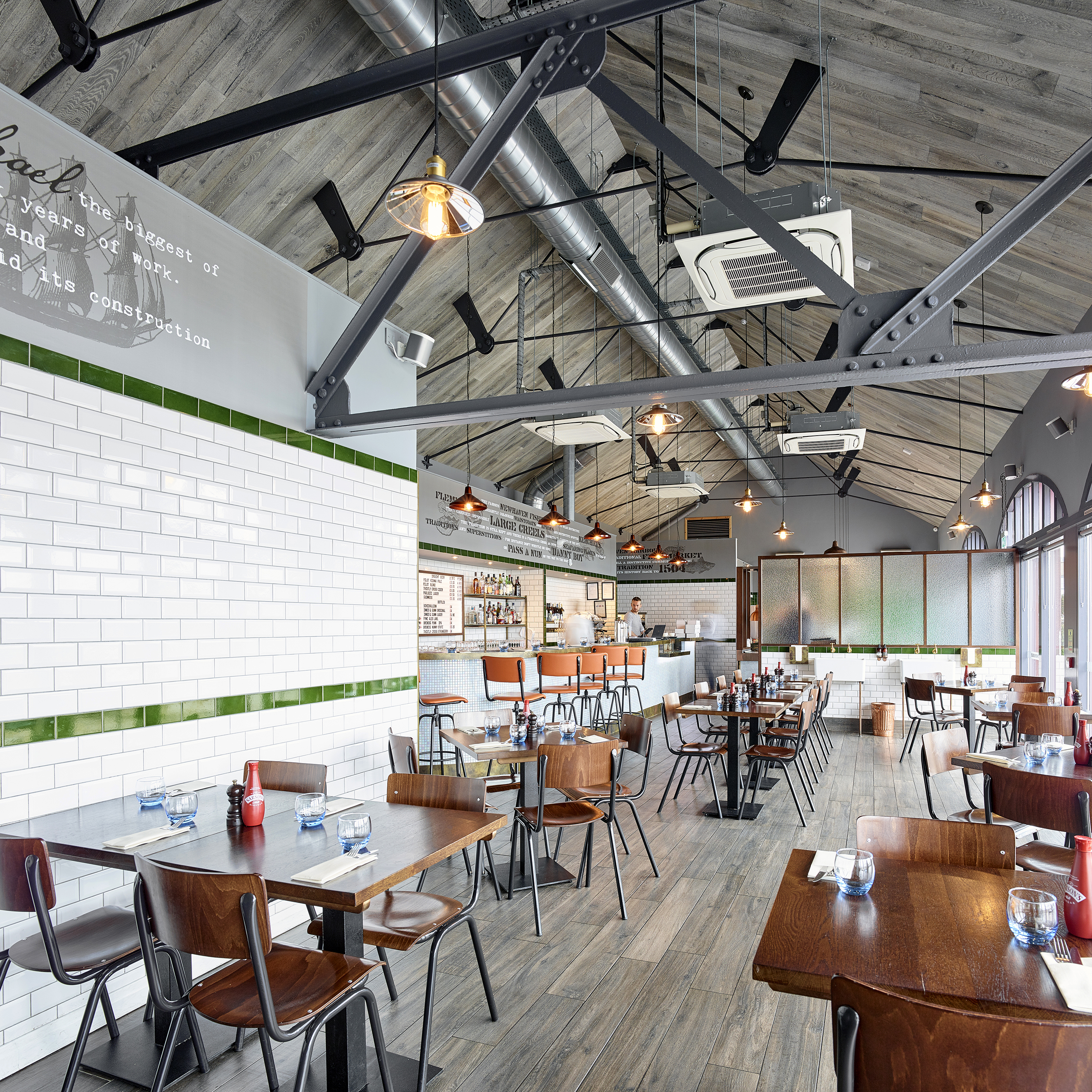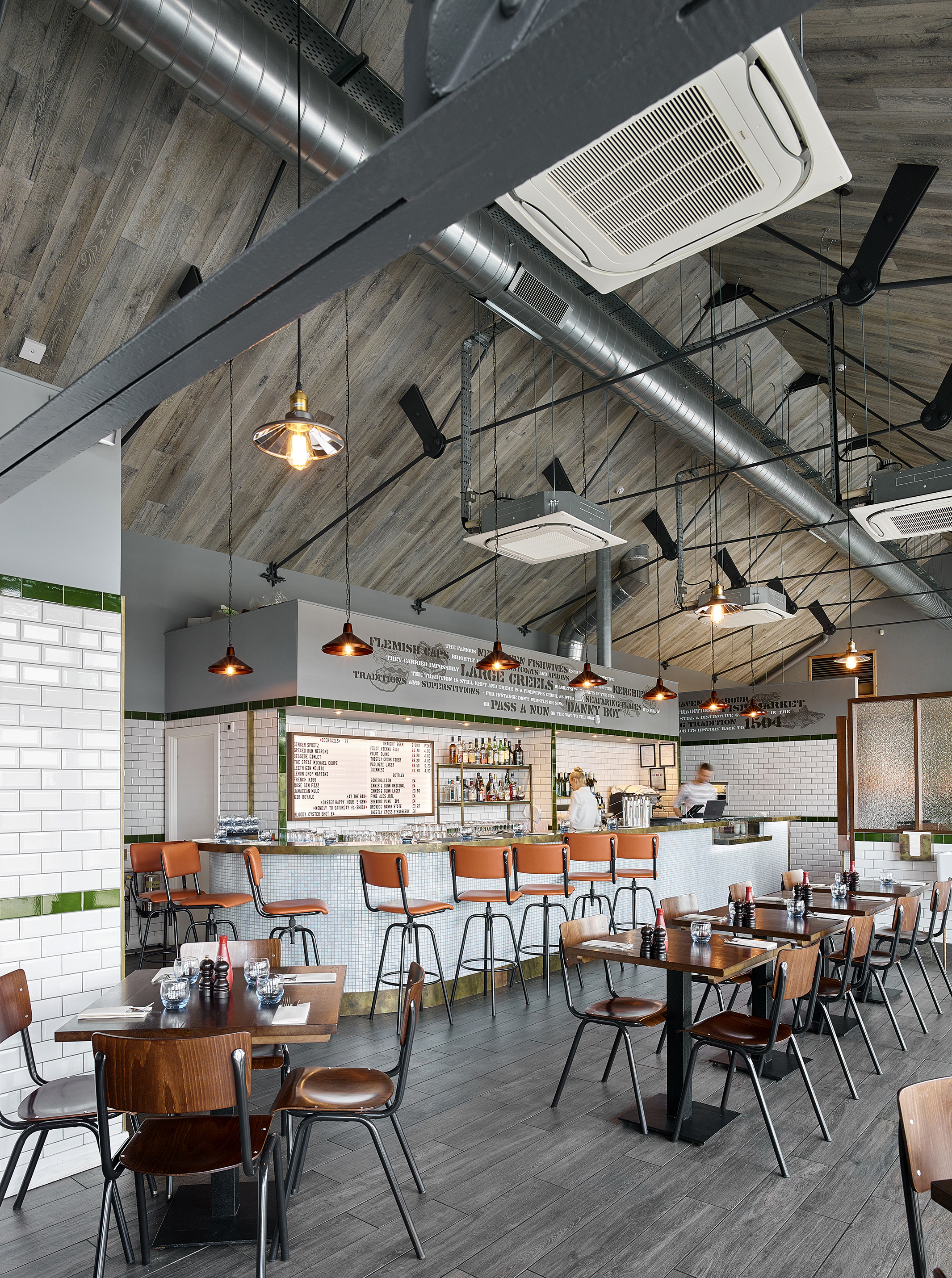 Originally approached by 3DReid, this project was a no brainer as the interior decor spoke for itself.  The design required pieces that brought character but delivered a hint of vibrancy to compliment this well-lit open plan space. We supplied Thick Oak tables tops with a rich Walnut tone that brought an element of both a rustic and modern twist. To add to the beautiful bar design, we also supplied black metal framed bar stools that not only provide that 'sit back and relax' comfort, but also make a great match giving the interior a very clean, modern and rustic look.