West Herts College
Bespoke furniture for a creative alternative to the boardroom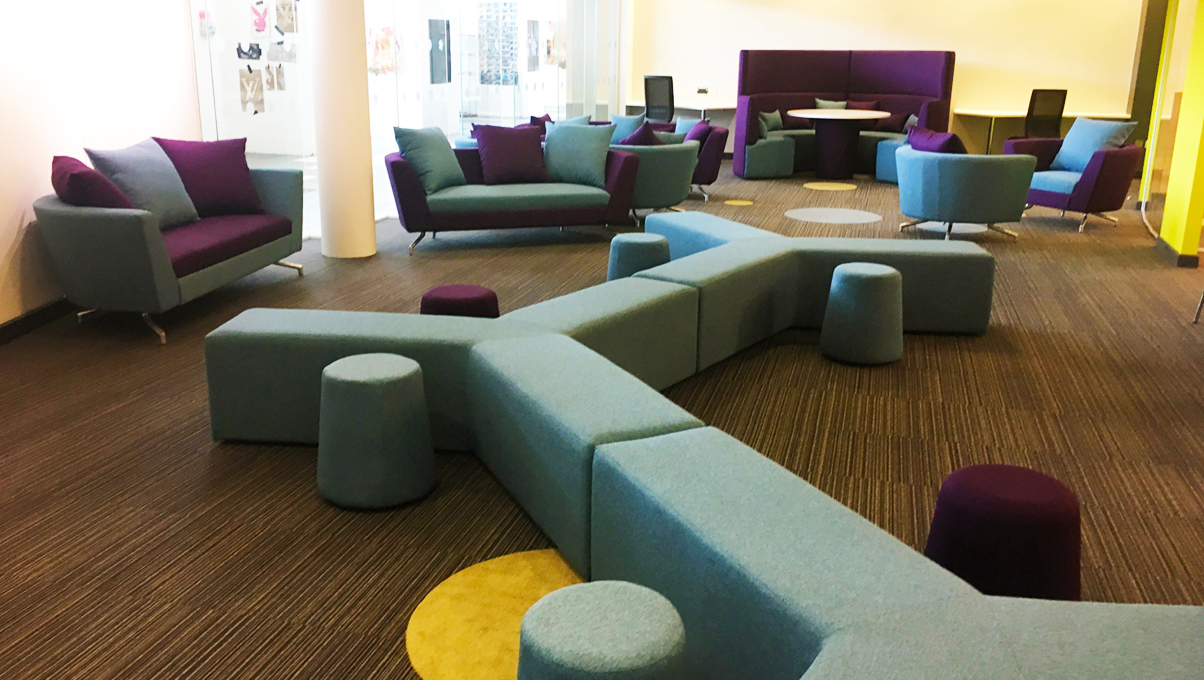 We love any opportunity to get creative, so we were delighted to work on this project to design and supply bespoke furniture for the launch of a break-out and meeting hub at the West Herts College campus in Watford.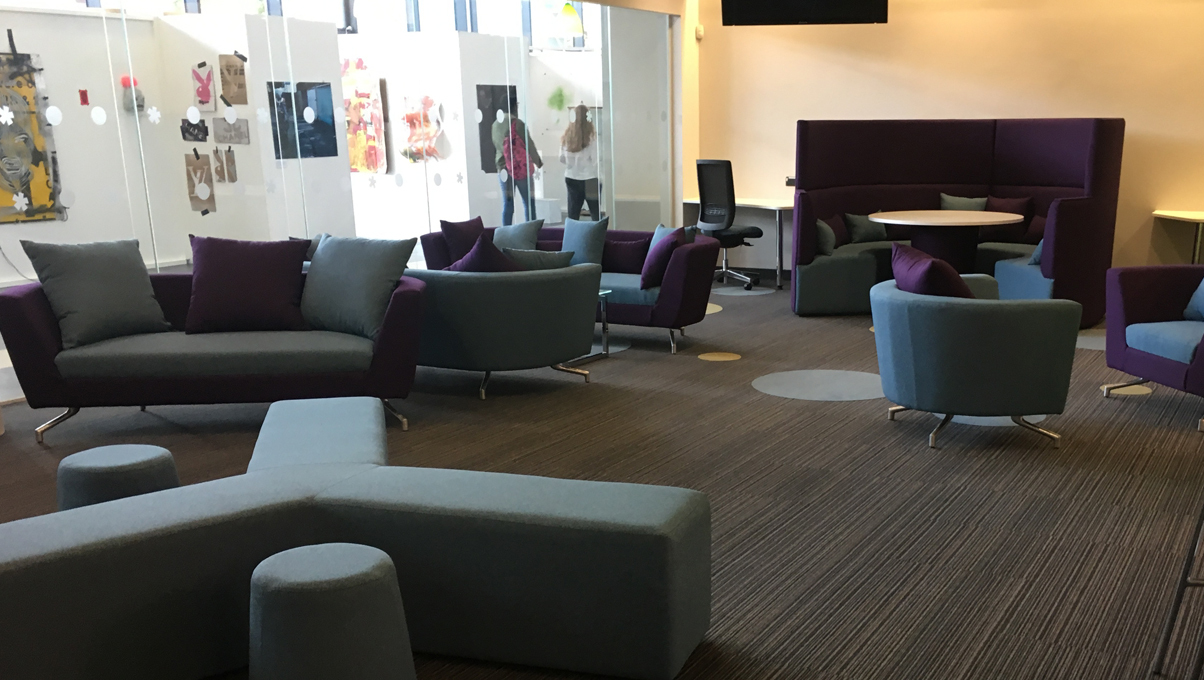 The idea behind this was to encourage businesses and organisations to hire the area for their off-site meetings and conferences. A space designed to stimulate creativity and imaginative thinking rather than an old-school boardroom atmosphere.
Our brief was to deliver modular furniture to enable collaborative thinking and team working, with a contemporary, stylish feel to suit the space. We came up with a selection of eclectic shapes, textures and pieces. Round curvy sofas complement lounge armchairs in the same style. Modular 'Y' shaped benches were set beside the sofas and armchairs, with frustum-shaped stools set alongside.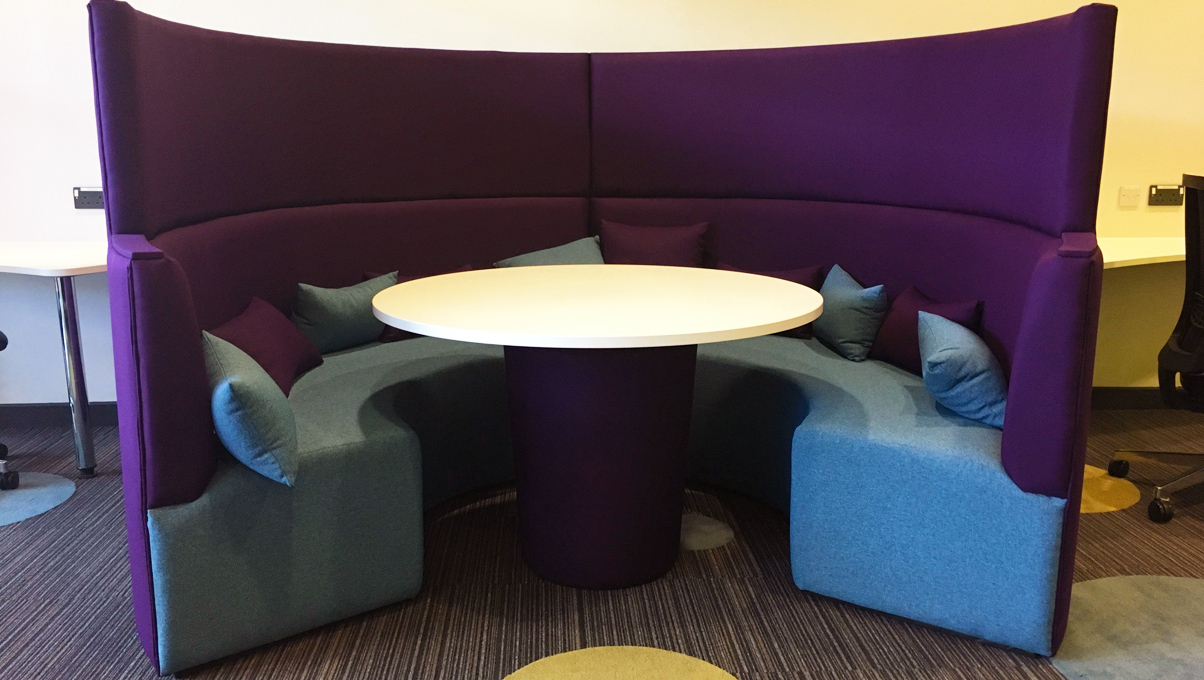 The most striking piece is a fully-upholstered, semi-circular booth surrounding a circular meeting table, positioned so that users may view presentations on the large flat screen monitor.