Wisley Golf Club
The exclusive 700-member golf club resides just on the outskirts of London, with beautiful views of Surrey countryside. The clubhouse, which stands in the heart of the grounds, needed a little uplift and Furniture Fusion worked with Newenglish Design on the refurbishment project.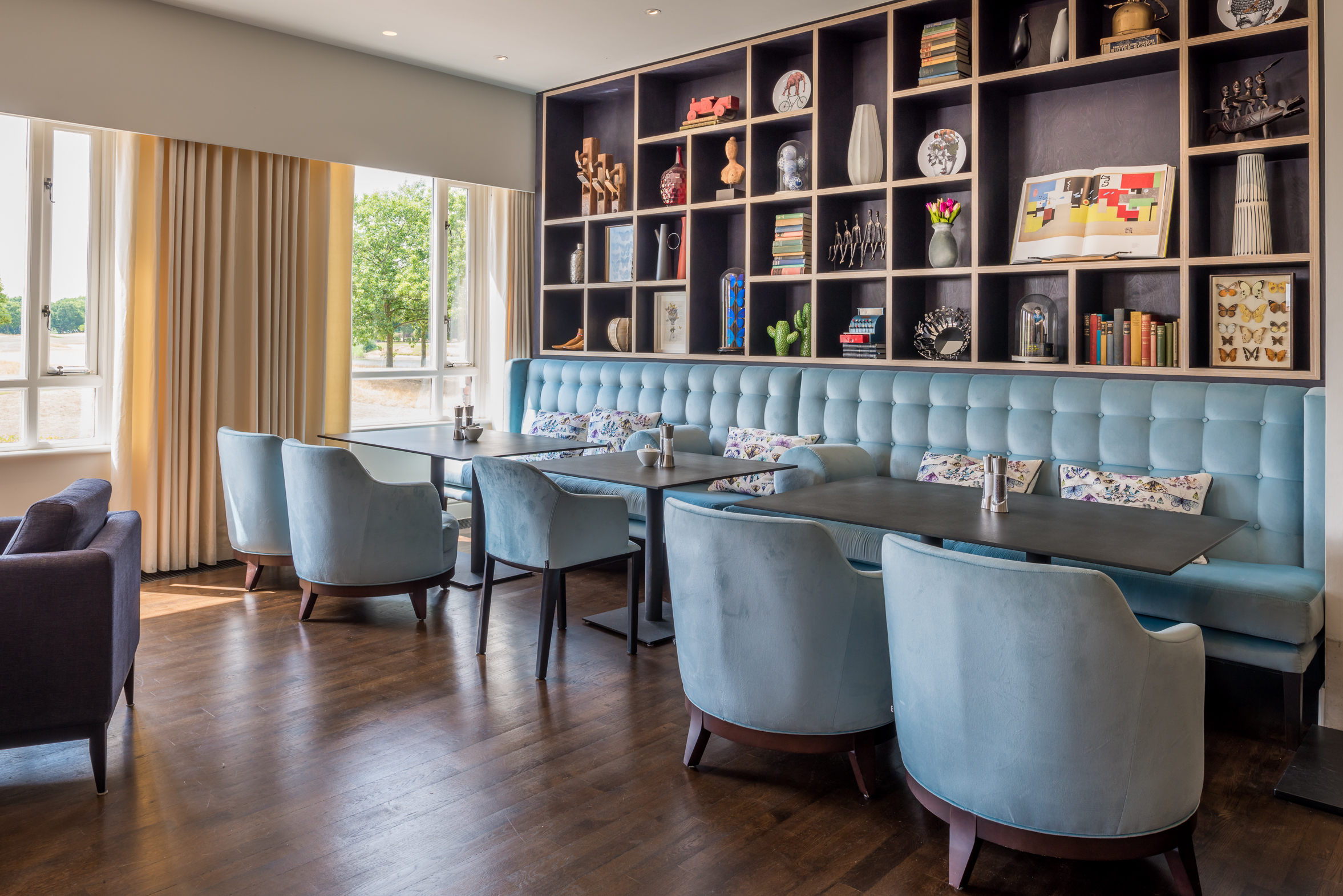 The Leicester based design practice tends to work on designing every aspect of a project, from the feel and furniture to details on the bar and decoration. Hand-picked and hand-drawn to complete the look, Wisley Golf Course's modern interior works perfectly with the traditional looking building.
Luxury, elegance and high-end materials were a must and we supplied the Baron Lounge Chairs, in a choice of dark blue and dark red velvet. Being part of the restaurant area, we delivered customized Inox table bases and table tops, to ensure the arms slide perfectly underneath the table and make it ideal for dining.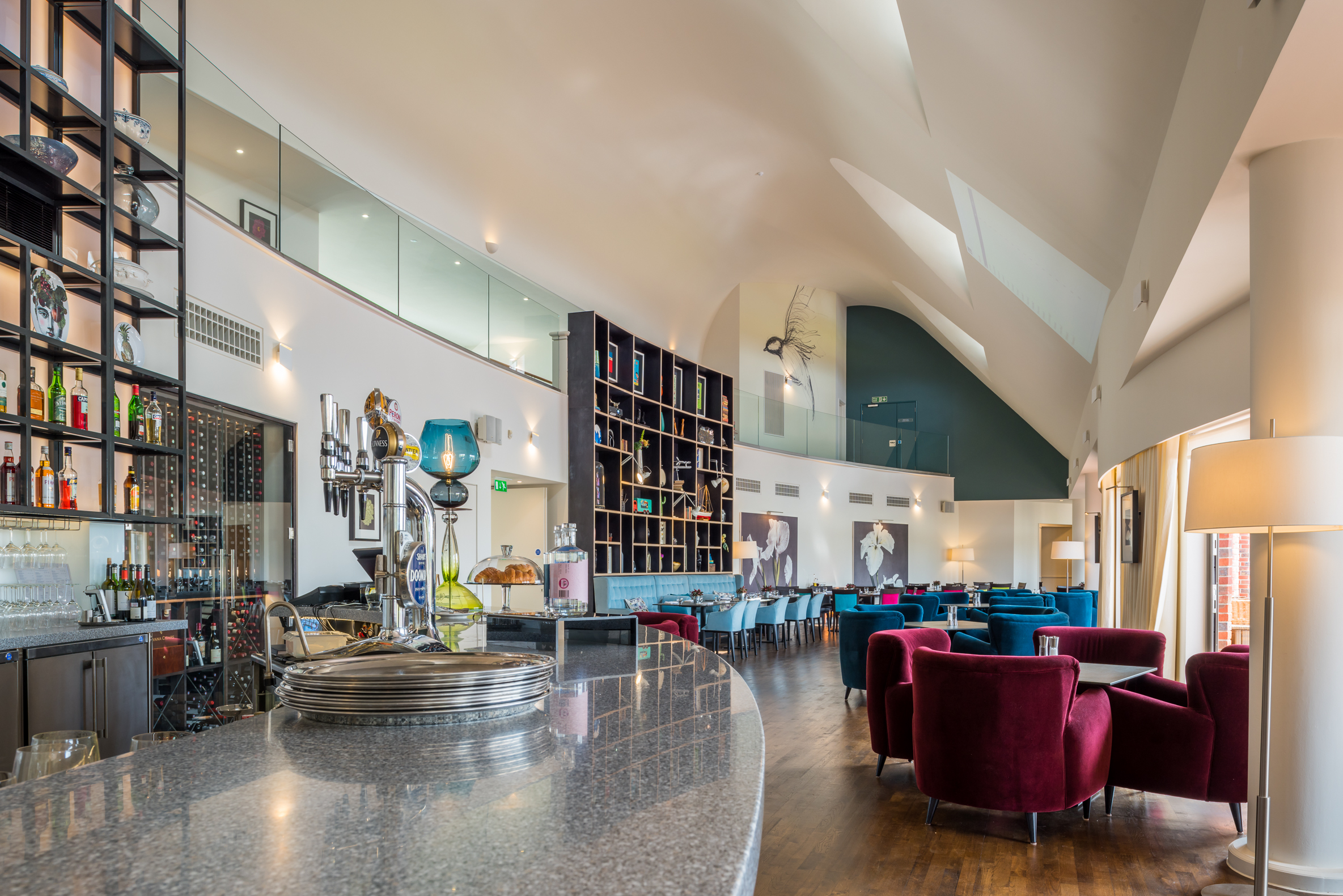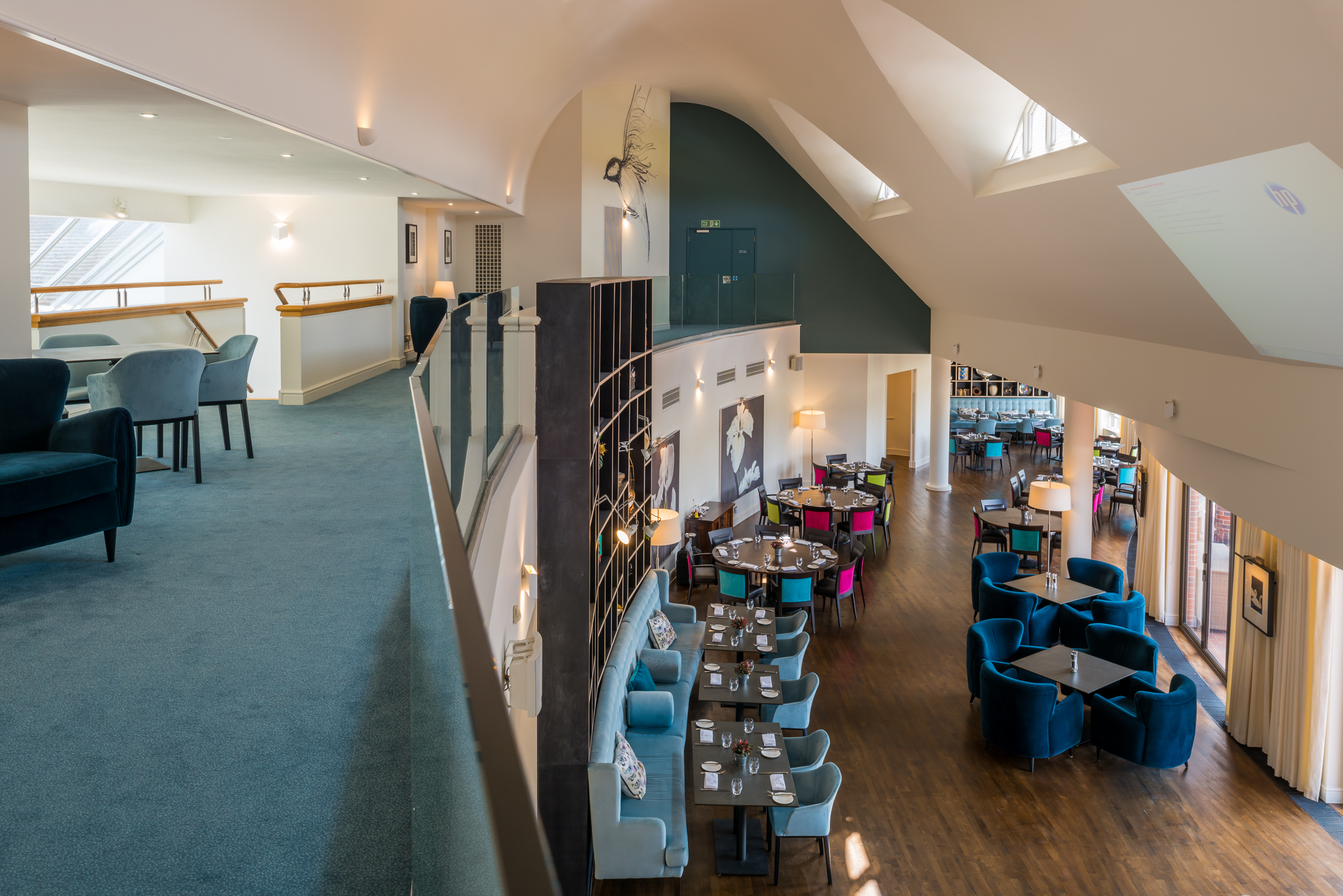 Inox bases came in a single and double column version, with a custom powder coat and some of them with a flip top mechanism, to ensure easy transfer and storage.
This was our first time working with Richlite Leathered Finish table tops and they are stunning. Richlite is an incredibly durable, extremely versatile and highly sustainable material, made from resin-infused recycled paper. Handmade from many layers of high-quality custom craft paper, Richlite has a high impact resistance, is waterproof and long-lasting, perfect for any contract environment.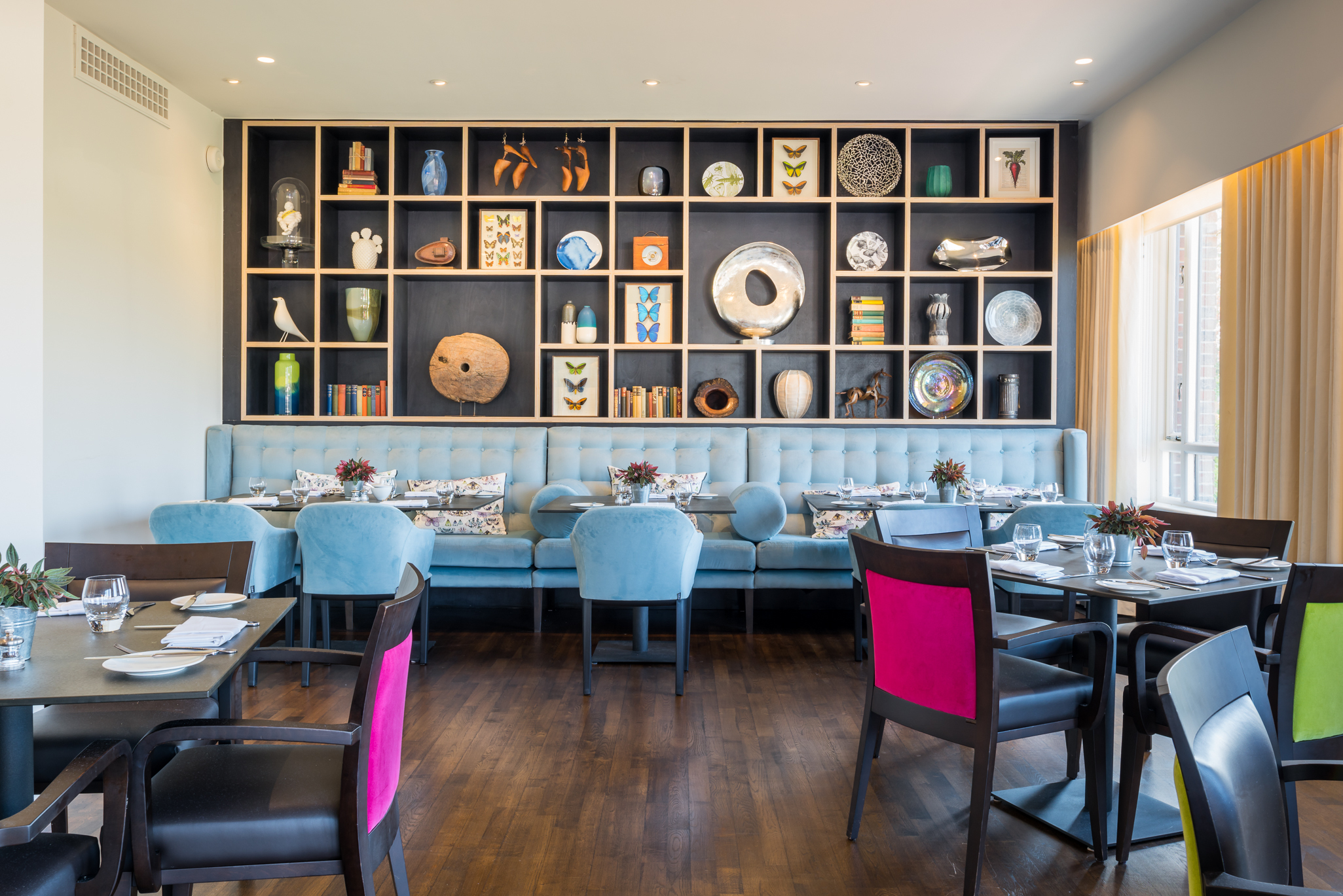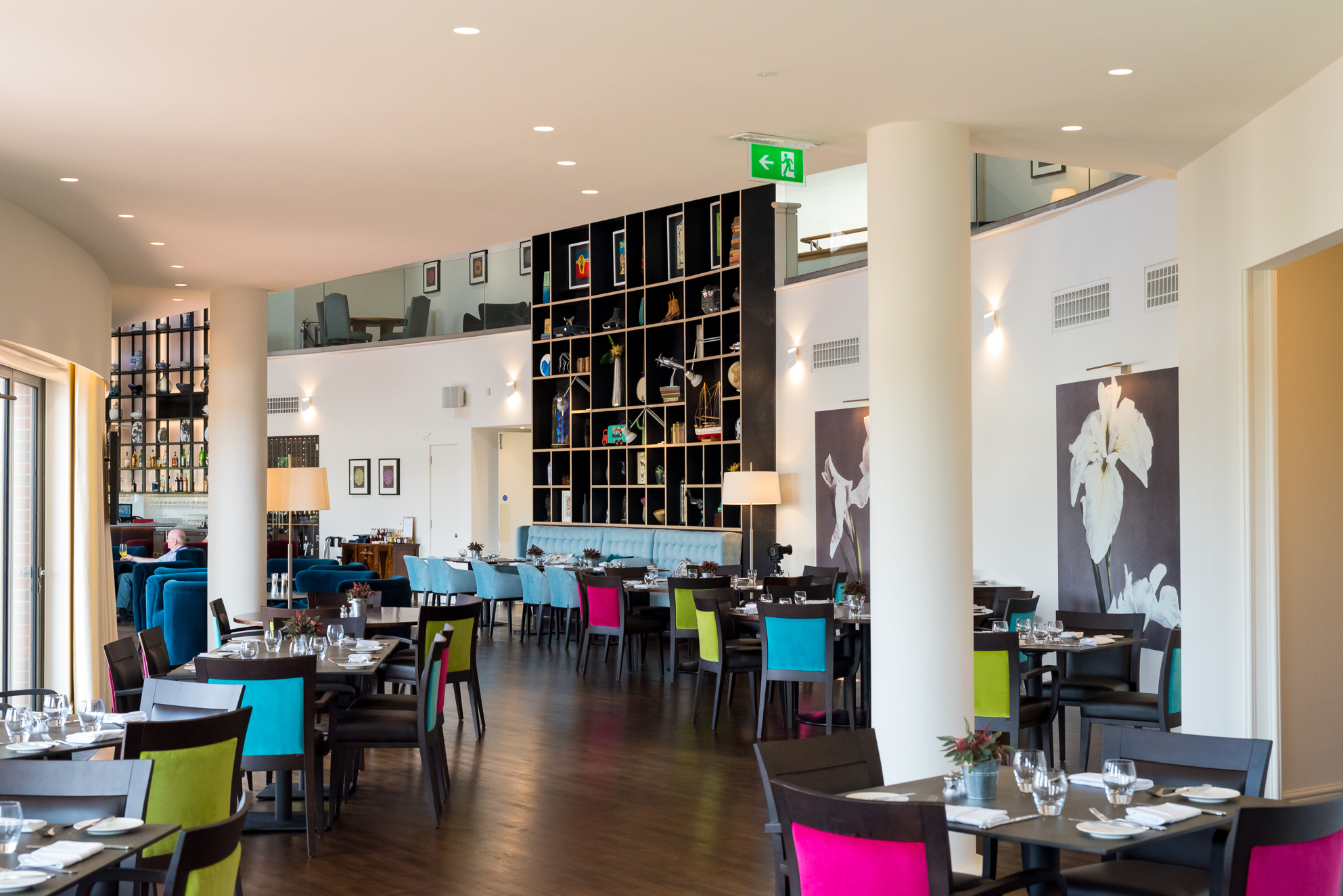 The interior is completed with fixed seating in a light blue velvet and a collection of customer's own refurbished chairs.
The open plan dining area has beautiful high ceilings with a plenty of natural light, thanks to large windows and whether you enjoy the view from the upper gallery or relax downstairs in the restaurant and bar area, the newly refurbished Wisley Golf Course feels very visual, tactile and luxurious.