Desk Chairs
Ready to do business? Our desk chairs work brilliantly in boardrooms, offices, hotel bedrooms and in education.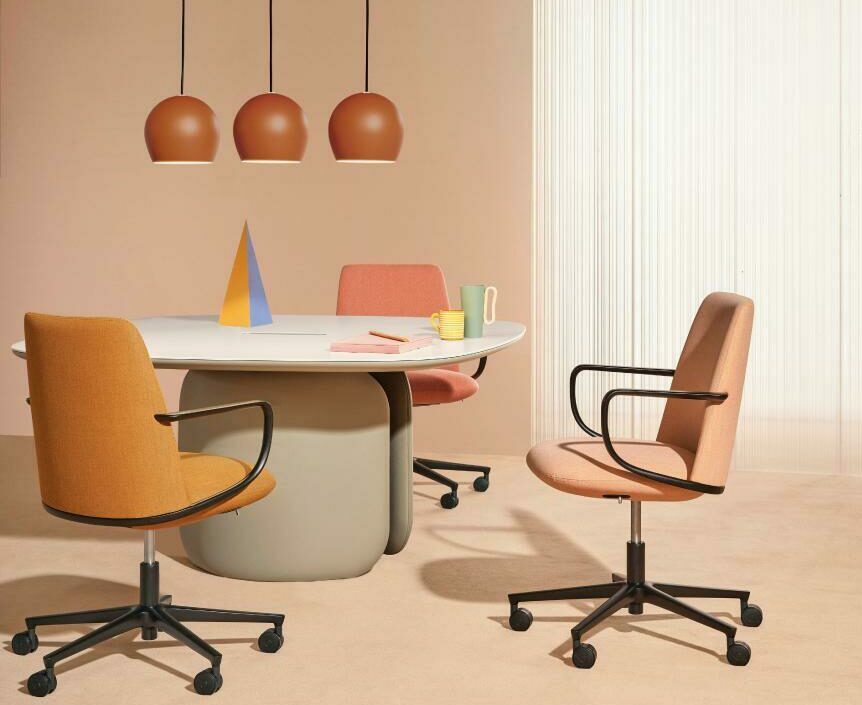 With business travel back on the agenda, it's important for hotel bedrooms to give guests somewhere to rest, relax and work. The days of a basic black office chair are gone - our range of contract furniture includes desk chairs to suit every style, with options for fabrics and
finishes in tune with every hotel interior.
Comfort is a key factor when choosing a new desk chair - ergonomic design, adjustable arms and tilted seats help hotel guests find a perfect position to work in when they're away from the office.
There are also plenty of options for the base of your chosen desk chair - fixed legs keep the look streamlined and simple, or a height-adjustable swivel base allows extra movement while maximising the available space.
When it comes to upholstery choices, we can supply our collection of desk chairs in a wide range of fabrics and leathers, or can use the customer's own material to work with the interior design of the hotel bedroom, education setting or workplace.

La Rossa

The La Rossa desk chair is a really beautiful piece, with a distinctive silhouette and comfortable curved armrests.
Choose an upholstered finish, or opt for a striking wooden frame to contrast with your choice of fabric or leather upholstery inside. It's also possible to combine different fabrics or leathers, or to include buttons, studs or stitching as additional design details.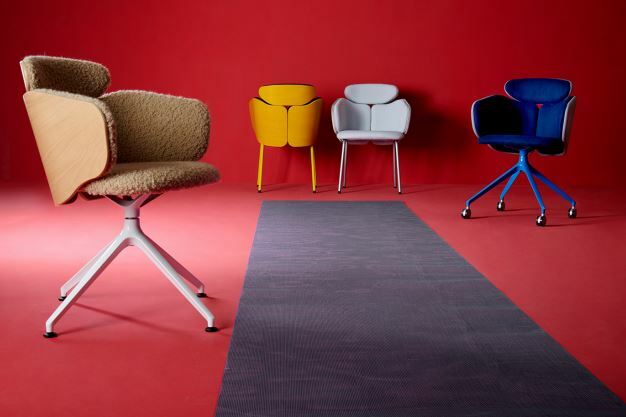 There's a range of base options to finish the chair - choose fixed powder-coated aluminum legs, a sleek swivel base or add castors to add movement and flexibility.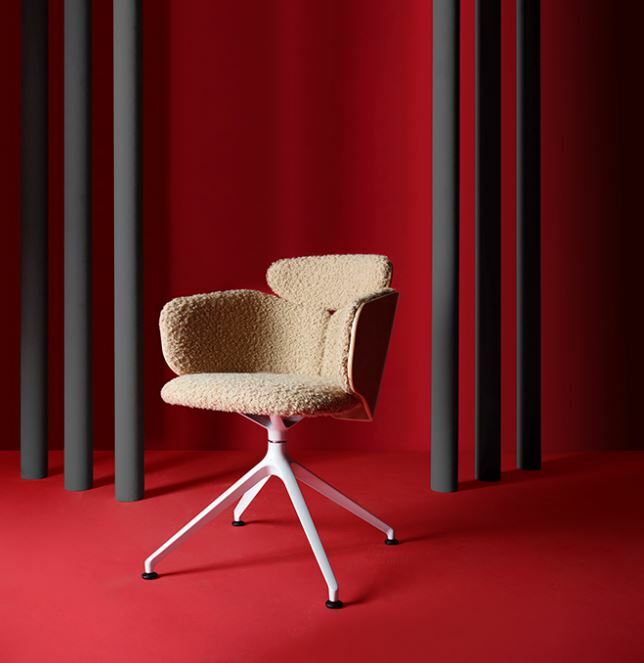 Ester

Our range of desk chairs includes options to suit hotels, offices and workplaces, with a range of contemporary and classic styles. Ester is a mix of elegance, ergonomics and functionality, with soft graceful lines and an incredibly comfortable design.
Choose a sleek swivel armchair with gas lift, aluminium central base and castors to give a classic, understated look. Upholstery in neutral leather gives a modern, minimalist feel which works perfectly in an upscale hotel bedroom interior.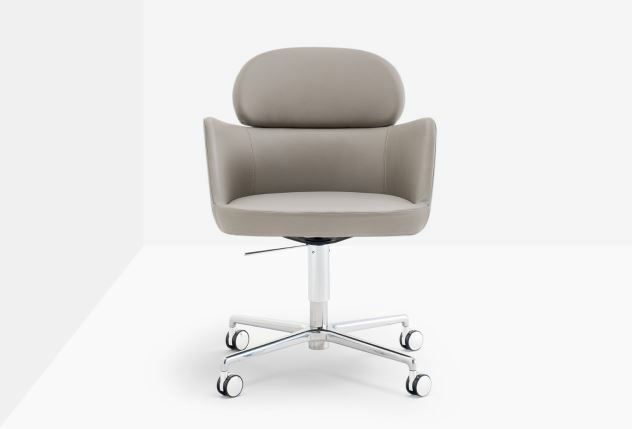 Or choose the same Ester desk chair and combine with fixed legs for a stylish, streamlined addition to a hotel bedroom or commercial setting. There's a choice of upholstery options, from fabric and leather to the client's own material. We love this use of a textured fabric in a
chalky cornflower blue.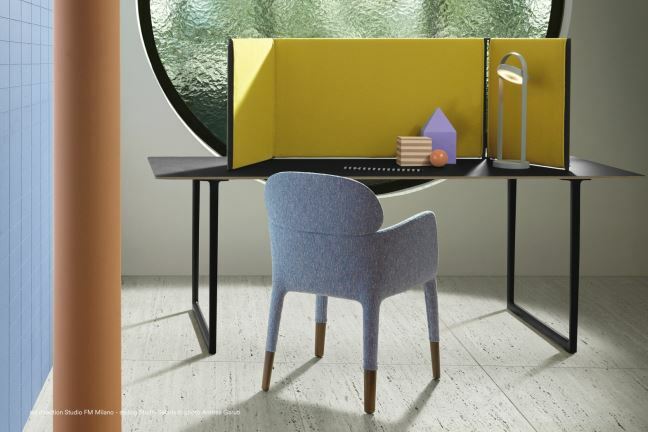 Jima
The Jima desk chair is a great choice for a hotel bedroom, office or conference room. We can supply the base with a powder-coated or polished aluminum finish, and there's an option to choose a swivel base or to add castors.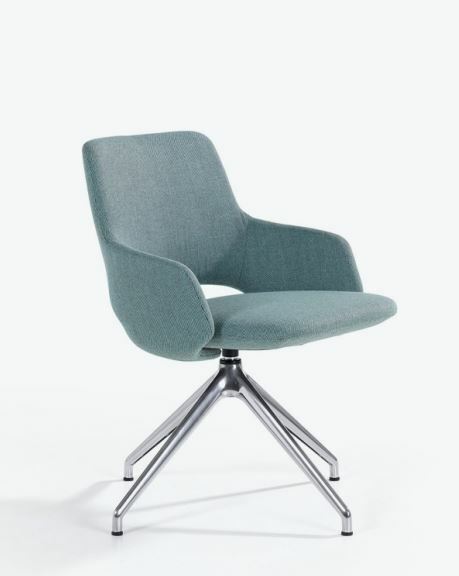 Whether you choose fabric or leather upholstery, in neutral, pastel or rich colours, this is a really versatile, stylish option for any commercial interior.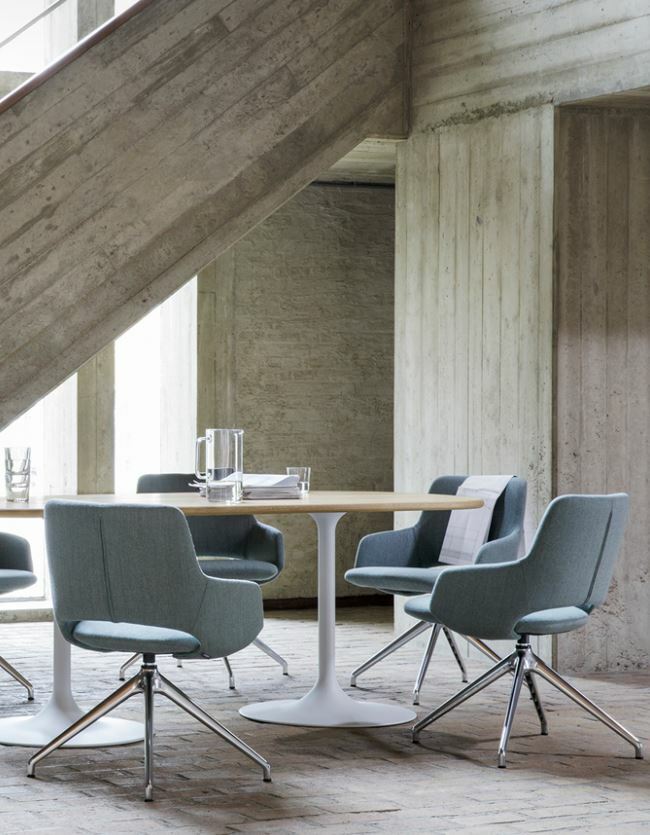 Calla
The Calla collection is available as either a side chair or armchair, both available with fixed trestle or with castors.
This desk chair has a minimalist look, with a clean, contemporary shape. There's a wide range of finishes available, from upholstered comfort in fabrics, leather and faux leather, to practical plastic.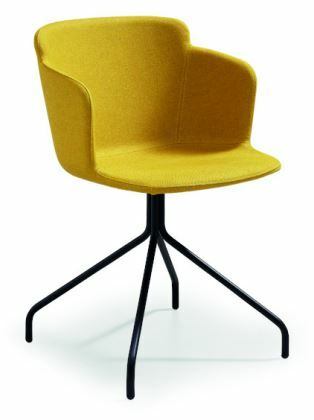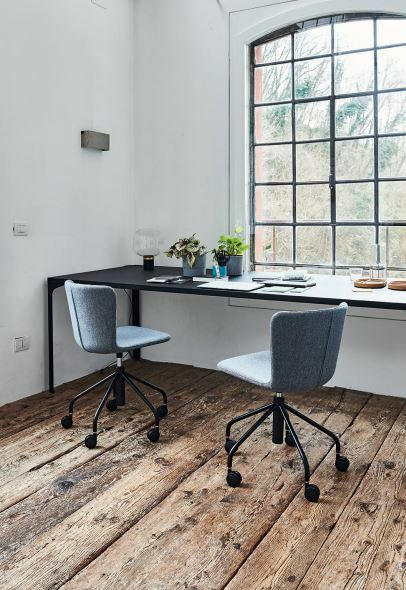 Magda
The Magda collection has a range of options which work perfectly as desk chairs. Choose an aluminium frame with castors for a smooth, polished look in a contemporary office environment or boardroom, or opt for ash wood conical legs to give a modern Nordic look in a hotel bedroom.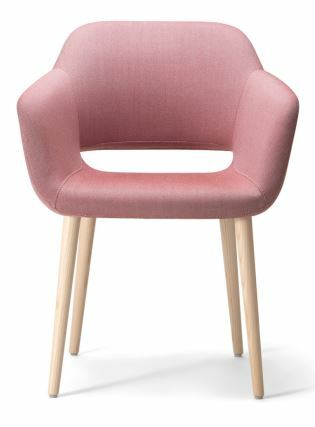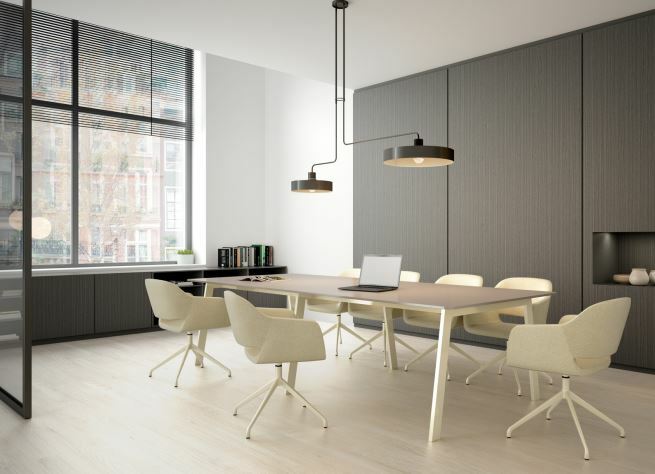 Choose a powder-coated finish or opt for polished chrome or aluminum; upholster your desk chair in high quality leather or choose from a range of fabrics to create a comfortable piece of furniture for any hotel interior.
Mood
Mood is a great choice for a desk chair, giving ultimate sitting comfort with numerous choices for fabrics, finish and base. This sleekly-upholstered bucket seat is available with a powder coat coloured disc base, either swivelling or non-swivelling. Alternatively you can choose a height-adjustable 5 leg base with castors, or a pedestal stripe base in stainless steel or standard powder coat colour.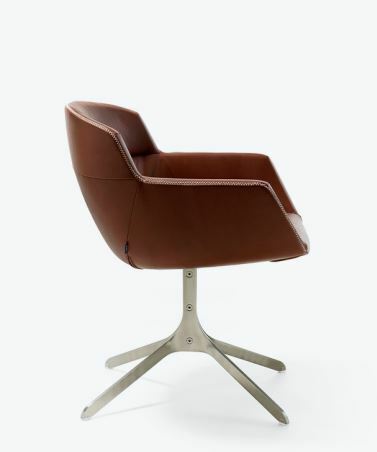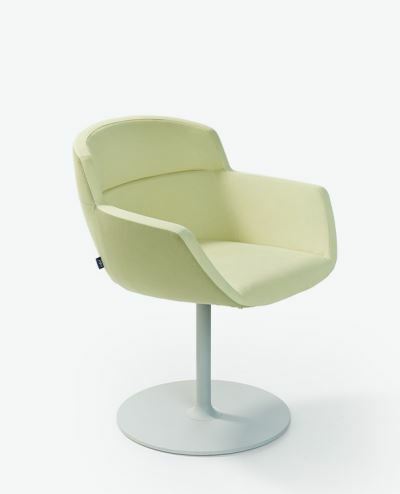 You can create a desk chair with personality and style thanks to the four different upholstery styles available - choose textile or leather, or upholster in two colours of the same fabric. You can even enhance the Mood desk chair further by adding decorative stitching in zigzag or cross stitch styles.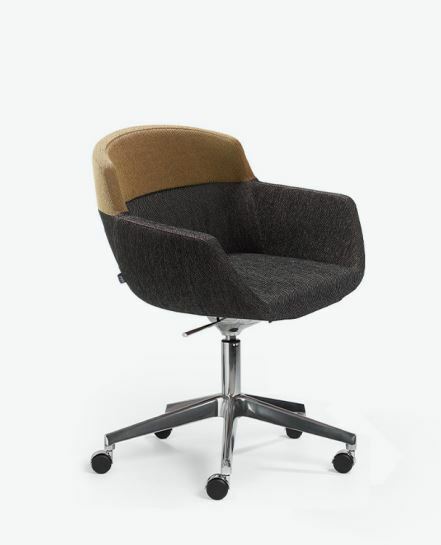 ---