Richlite
The use of paper to make sturdy, water resistant furniture.
Even though the material was developed back in the 40's, it only recently started making its way into the commercial world. It wasn't until the skateboarding industry discovered that Richlite made perfect ramps because the material didn't wear and was resistant to water, that the commercial world started to take notice. Now, you can find Richlite on tables, chairs, guitars or countertops. It also found its way into exterior cladding, aerospace and automotive industries.
Paper isn't the first thing that pops to our mind when we need water resistant, luxury feel and durable material, but the magic lies in the production process. Handmade from multiple layers of custom craft paper, the 65% FSC® certified or recycled paper and 35% resin mixture gives the final product its high impact resistance and strength. Richlite works like a dense hardwood and can be easily milled, sanded, routed and joined, while being heat, fire and water resistant, with low moisture absorption.
The manufacture is simple, yet intricate when the paper gets saturated with resin and laid up by hand. The alternation of the paper's direction is crucial to make it stronger and stable. Pressing it under even heat and pressure melts the resin and bonds the sheets together. Thicknesses ranging from 6 to 75mm can be produced, which only adds to the versatility of Richlite.
We love the option of natural, leather or satin finish, perfect for those trendy tactile restaurant and bar interiors, that are looking for materials with the ability to withstand a heavy use. It is naturally antimicrobial and similar to wood or leather, the colours develop a natural patina as they age, becoming darker, warmer and more dramatic. If any scratches or patina annoy you, it is easy to sand away and reseal, but the aged leather appeal has definitely its charm.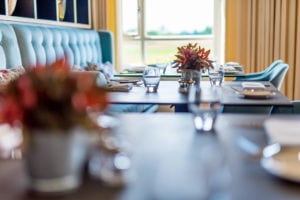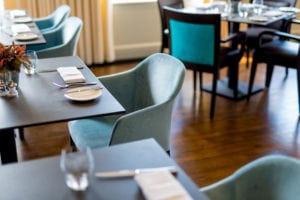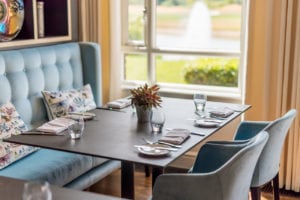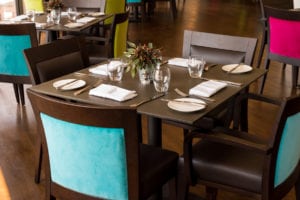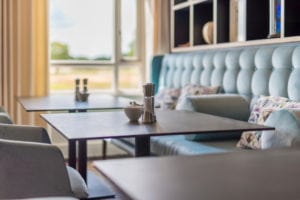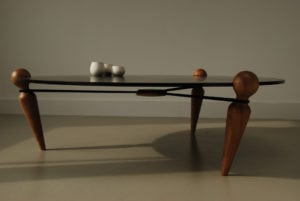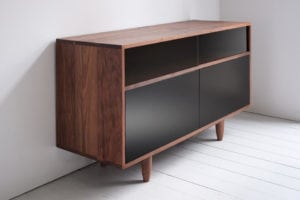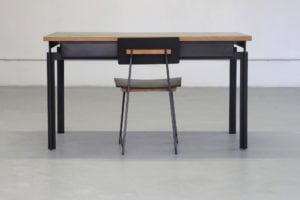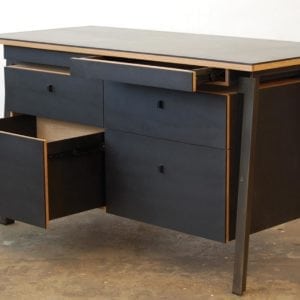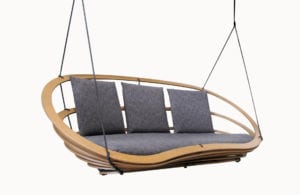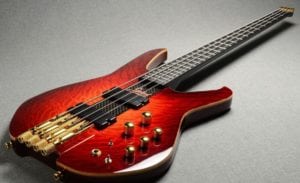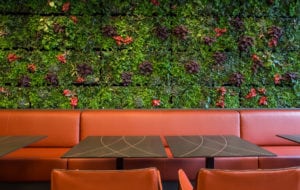 ---