Where it all began...
Take a look at how we got to where we are today.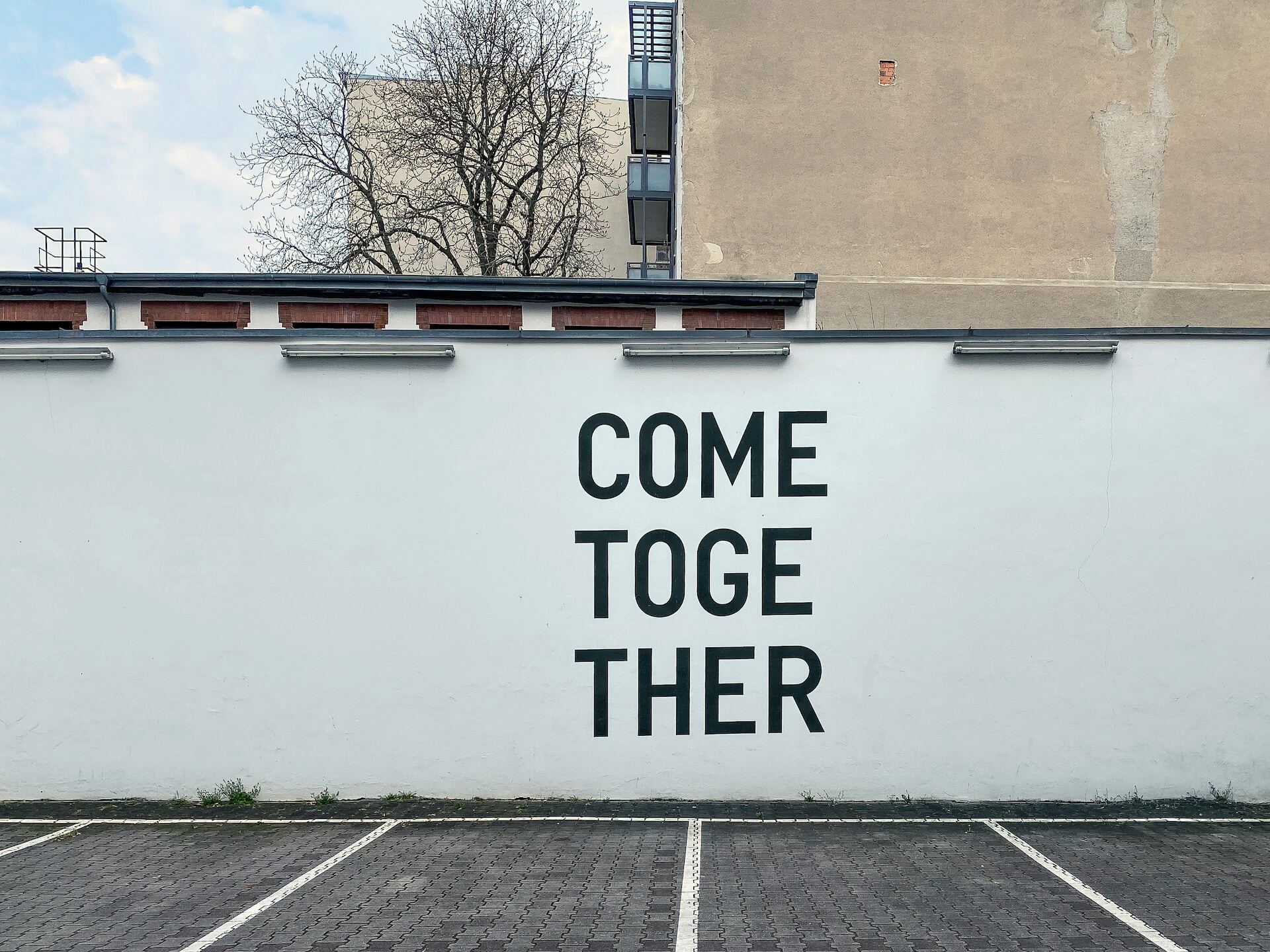 Furniture Fusion was launched in 2000, at a time when there was a growing interest in the hospitality industry for furniture that combined great design with functionality. 
It felt like there was a real push from operators across the UK and Europe to up their game in terms of the aesthetics of their hotels, restaurants and bars - no more swirling red and burgundy carpets and dusty curtains, no more sickly yellow wallpaper as the default option. Most exciting of all, no more mix-and-match furniture that was just about functionality - yes, you could sit on the seat, but did it look good? Was it comfortable? Did you want to stay a little longer and did you want to return?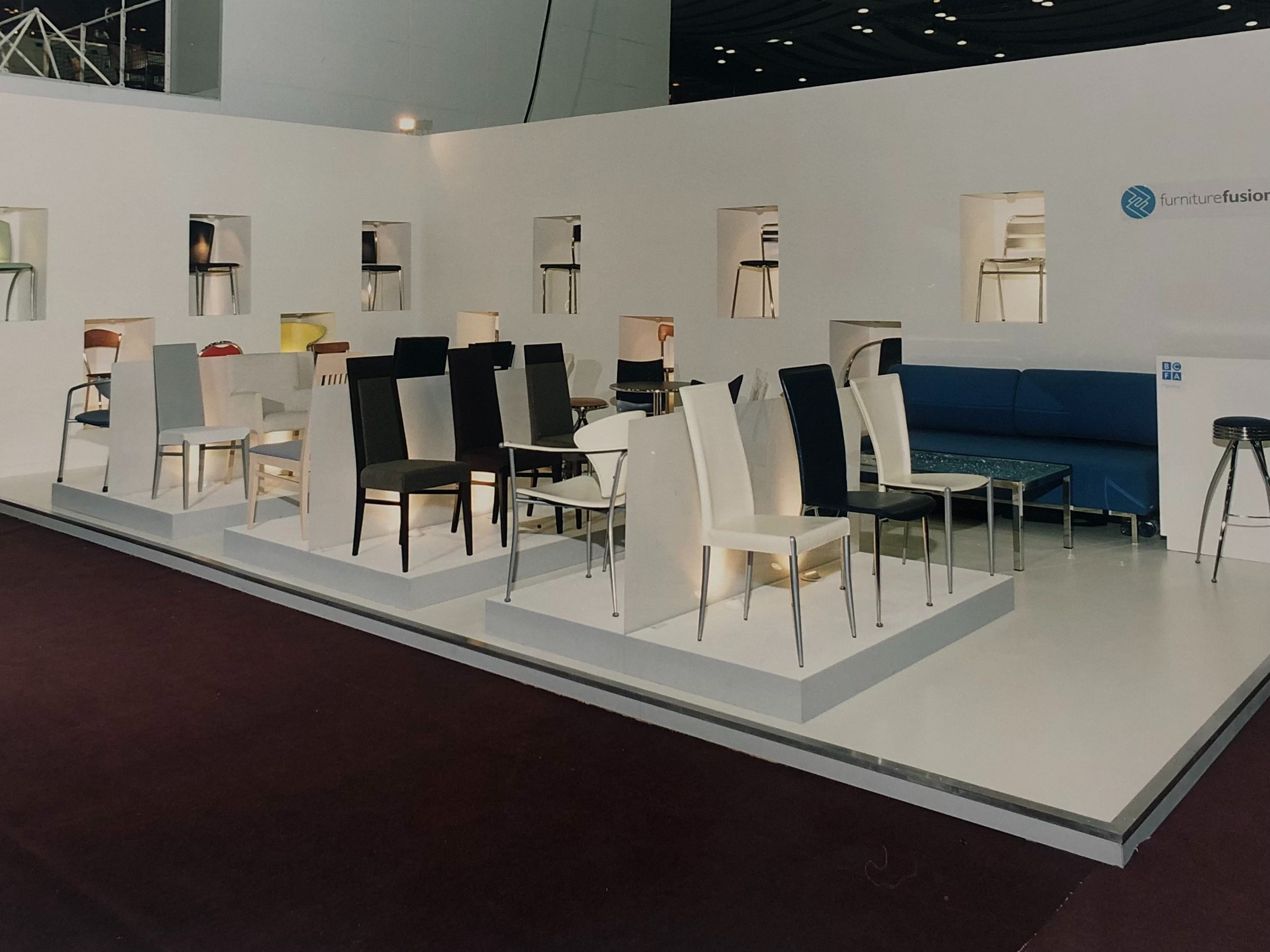 HOTELYMPIA, FEBRUARY 2002 - EARLS COURT.
At the time we were making regular trips to Italy, making connections and learning how things worked in the manufacturing heart of the chair capital of the world. Then came 9/11 and the world changed overnight, with travel halted and most of our projects immediately put on hold. As a new business, it was clear that things were going to be challenging, and that we'd have to take a new approach if we wanted to survive, and eventually to thrive.
We wanted to make a real impact on the projects we worked on, and to be part of the creative team rather than just taking an order for furniture. We learned the language of the designers we were surrounded with, and absorbed all we could about how they worked, understanding how a hotel works, how a restaurant works and how our furniture fits into the wider operation.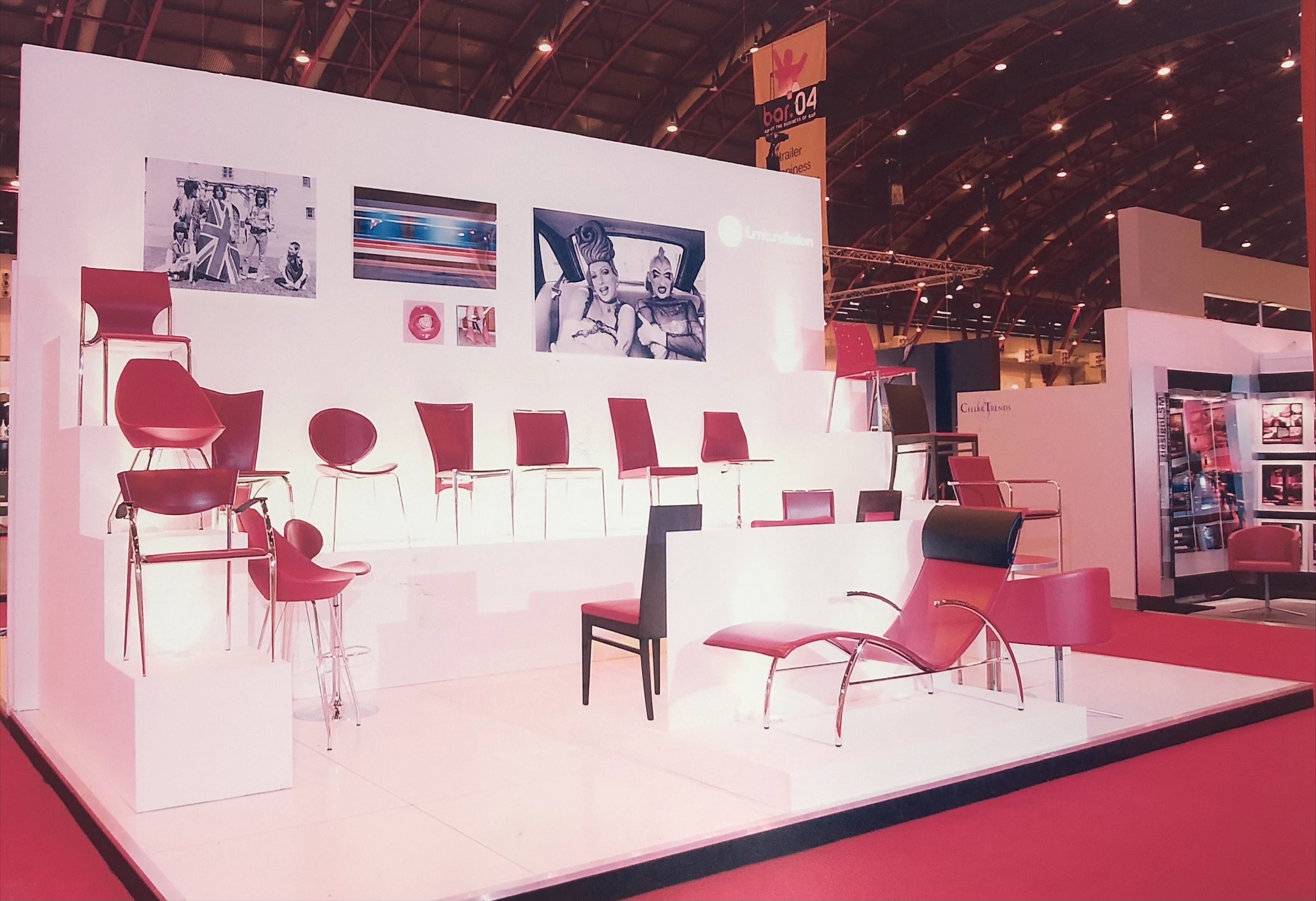 BAR EXHIBITION, JUNE 2004 - EARLS COURT.
Starting out under these circumstances and with this drive allowed us to develop our own philosophy and culture that ultimately enabled us to produce pieces in our own way - we see the delivering and managing of our orders as a creative process in itself, and it's something we're fiercely proud of.
It's no secret to any of our clients, partners or suppliers that we're passionate about music, art and design, and about what goes into producing something worthwhile. The effort, sweat and toil that are necessary to ensure we show a piece that reflects the original concept of being creatively different, without reinventing the wheel. When Bob Dylan won the Nobel Prize for Literature, he spoke about his early inspiration, and his desire to emulate Buddy Holly. He studied everything about Holly - his sound, his influences, his look - the whole brand. Dylan immersed himself in the music and what went into creating it - this absorption is what informed his own creative output. He understood the vernacular and the cultural landscape in which the music he loved was made.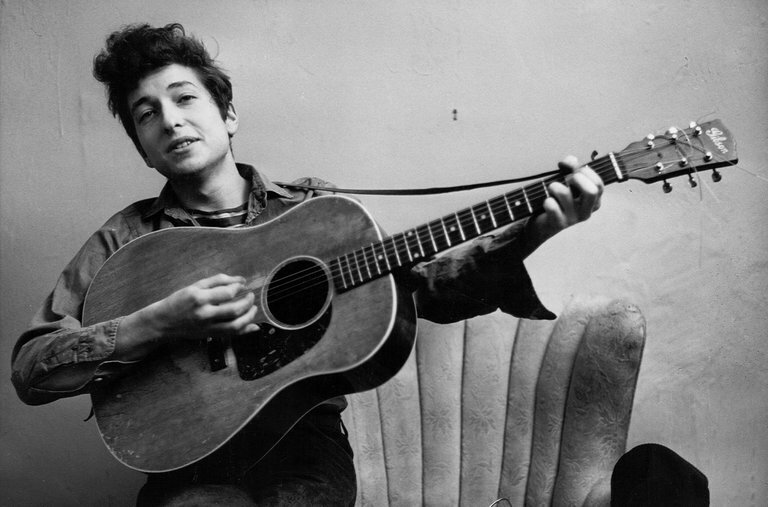 This is what drives us: we're surrounded by creative forces and being aware of these helps us appreciate what's around us and informs our approach to projects. Various threads of inspiration weave together - one of the team might have seen a striking shape in architecture that would work on an upholstered piece. Another might see stitching on an item of clothing, or the way two colours have been combined on a pair of trainers. Cover art for a new album could spark an idea for a bespoke bar stool, or a scene in a favourite book could suggest a fabric or finish to give a piece that certain edge.
The fact is, we're submerged into what's around us and that's what drives our best work. Our furniture inspires us and fuels our passion for making the UK a better place to sit around.
Collaboration and creativity are at the heart of what we do - good things come together.
---