Burger & Lobster - Dean Street, London
A new look for a buzzy Soho bar & restaurant - bespoke seating and tables for a popular London venue.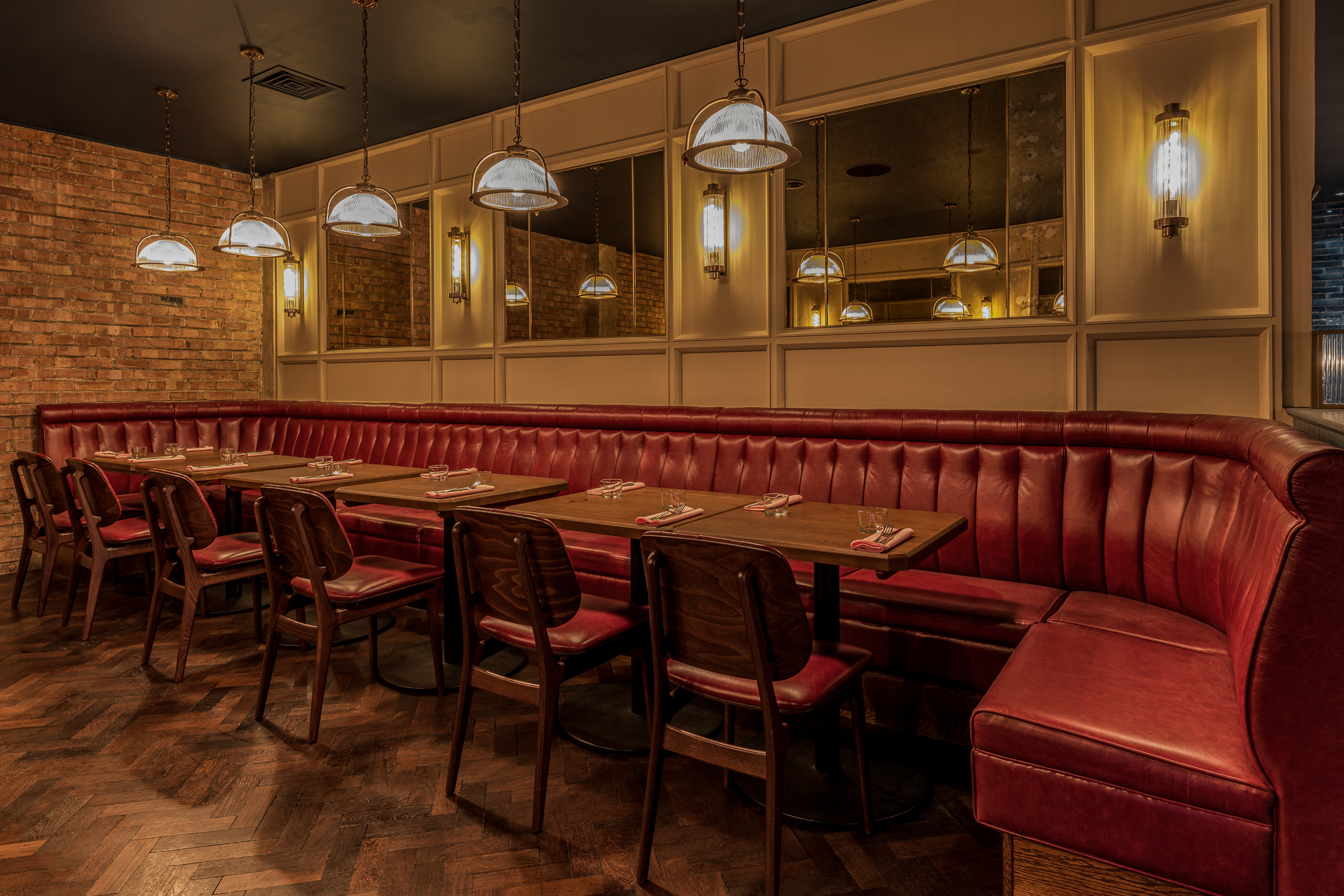 We're excited to share the results of our latest project - the first of several installations for Burger and Lobster as part of their programme to refurbish venues throughout London.
This first project was for the buzzy Dean Street branch in Soho - we supplied seating and tables as part of the new look interior, including our Chloe side chair and bespoke tables.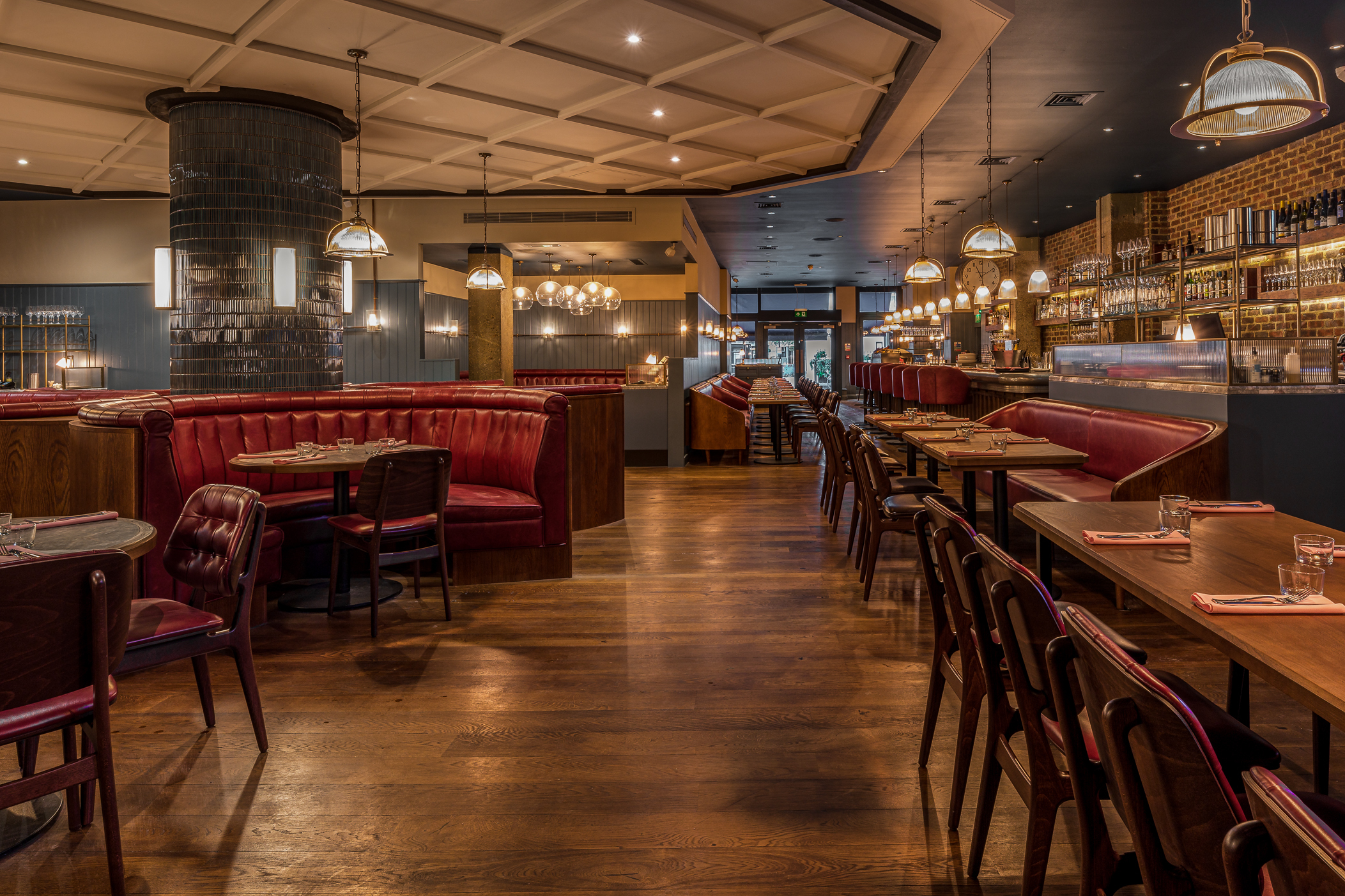 We work hard to get just the right piece for any project - we've been in business for over twenty years and our team have a great understanding of which products will work best in any environment. It took a bit of time to settle on the Chloe chair - it was crucial to supply a chair that looks great, but also performs well in the busy restaurant.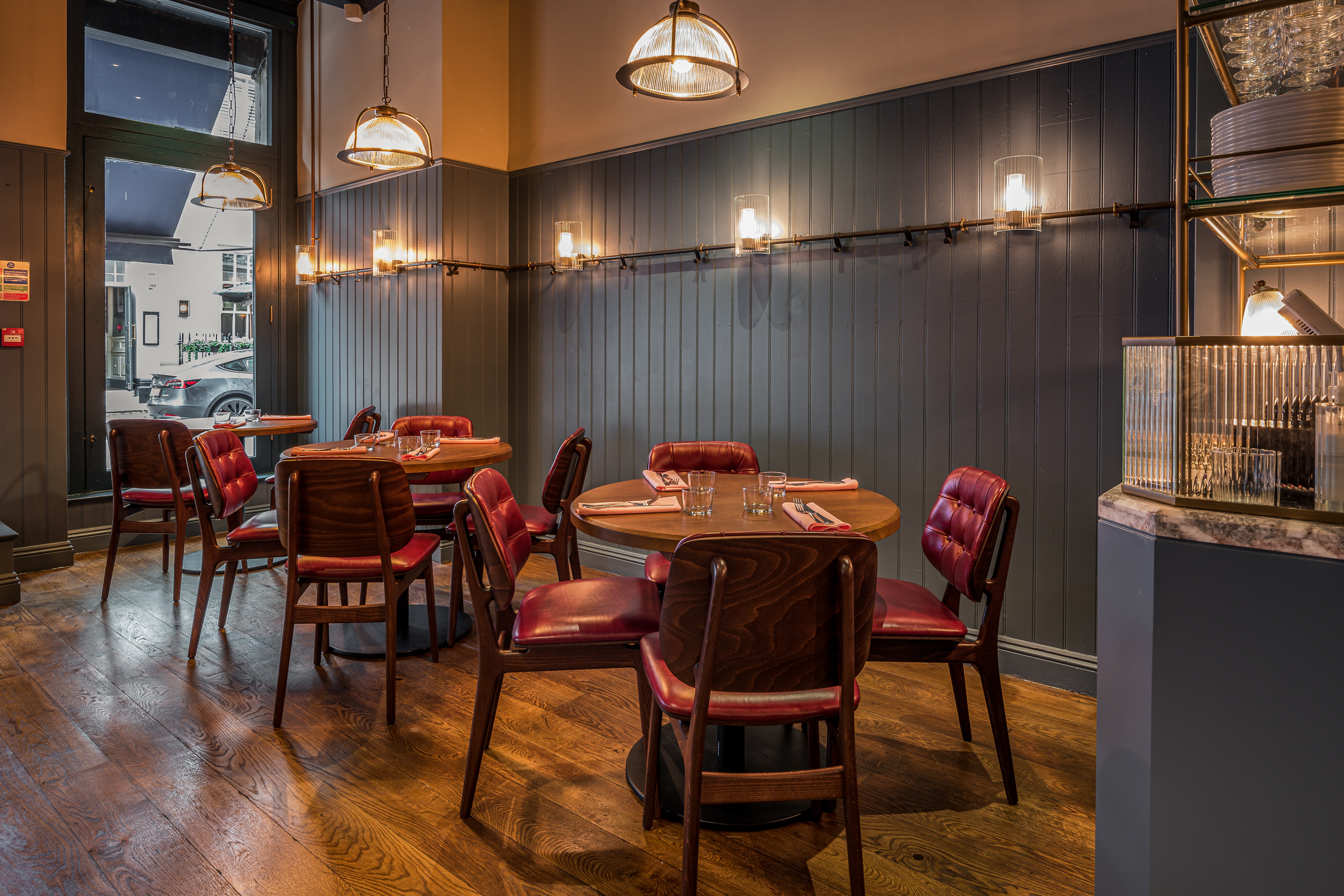 Chloe has a fully upholstered seat and back to give customers comfort throughout their visit, and is also strong and practical, so a great choice for a hospitality venue. We added a bespoke touch, finishing the back with a buttoned detail which works brilliantly with the burgundy and smoke leather to give a contemporary, clubby feel.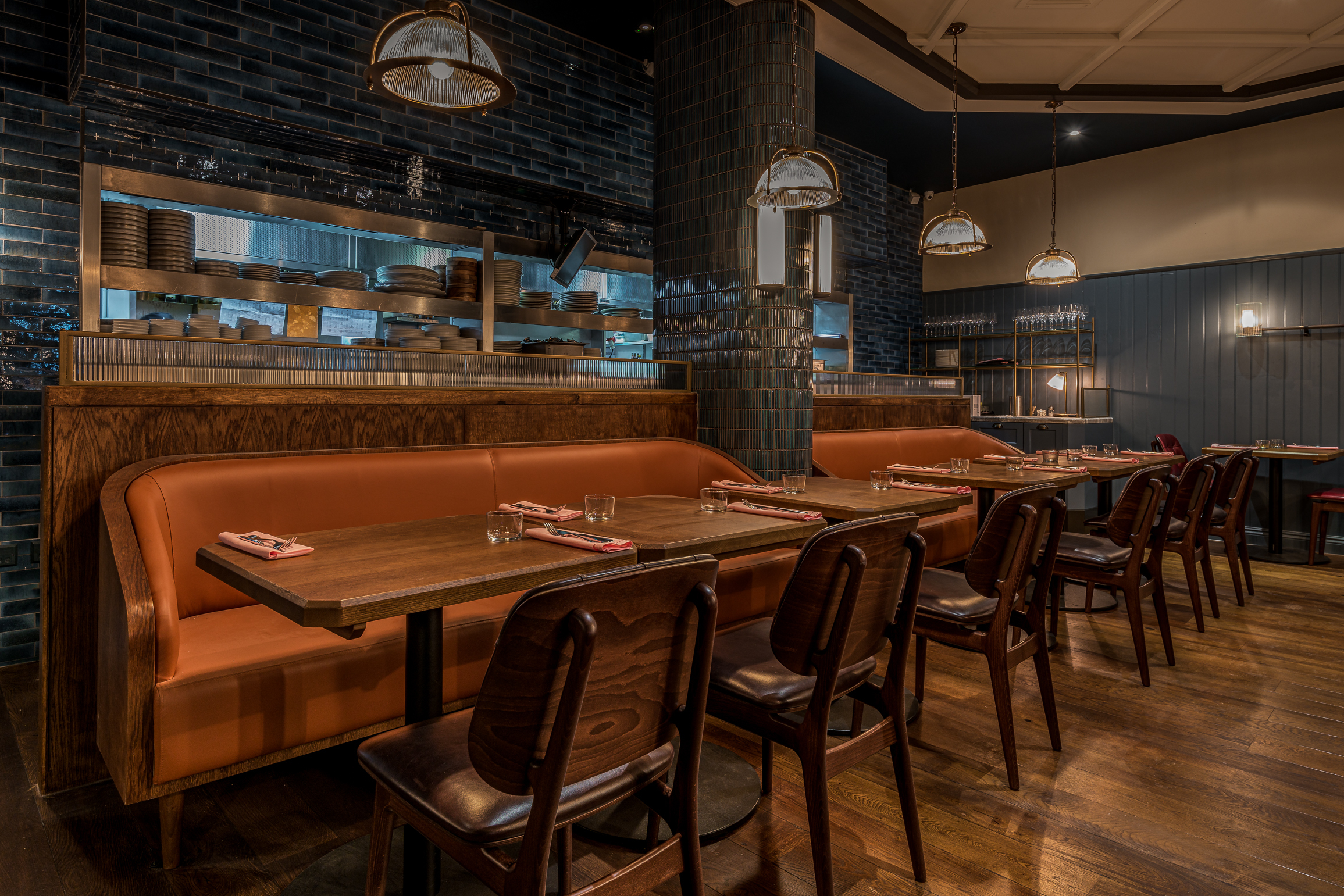 The chairs look great next to our bespoke tables - we worked hard to get the chamfered edge just right on the rectangular tables and are really pleased with the end result. We also used beautiful fior di pesco grey marble with pink veining to create bespoke marble inset table tops - a suitably stylish, solid and tactile piece for a busy, buzzy restaurant.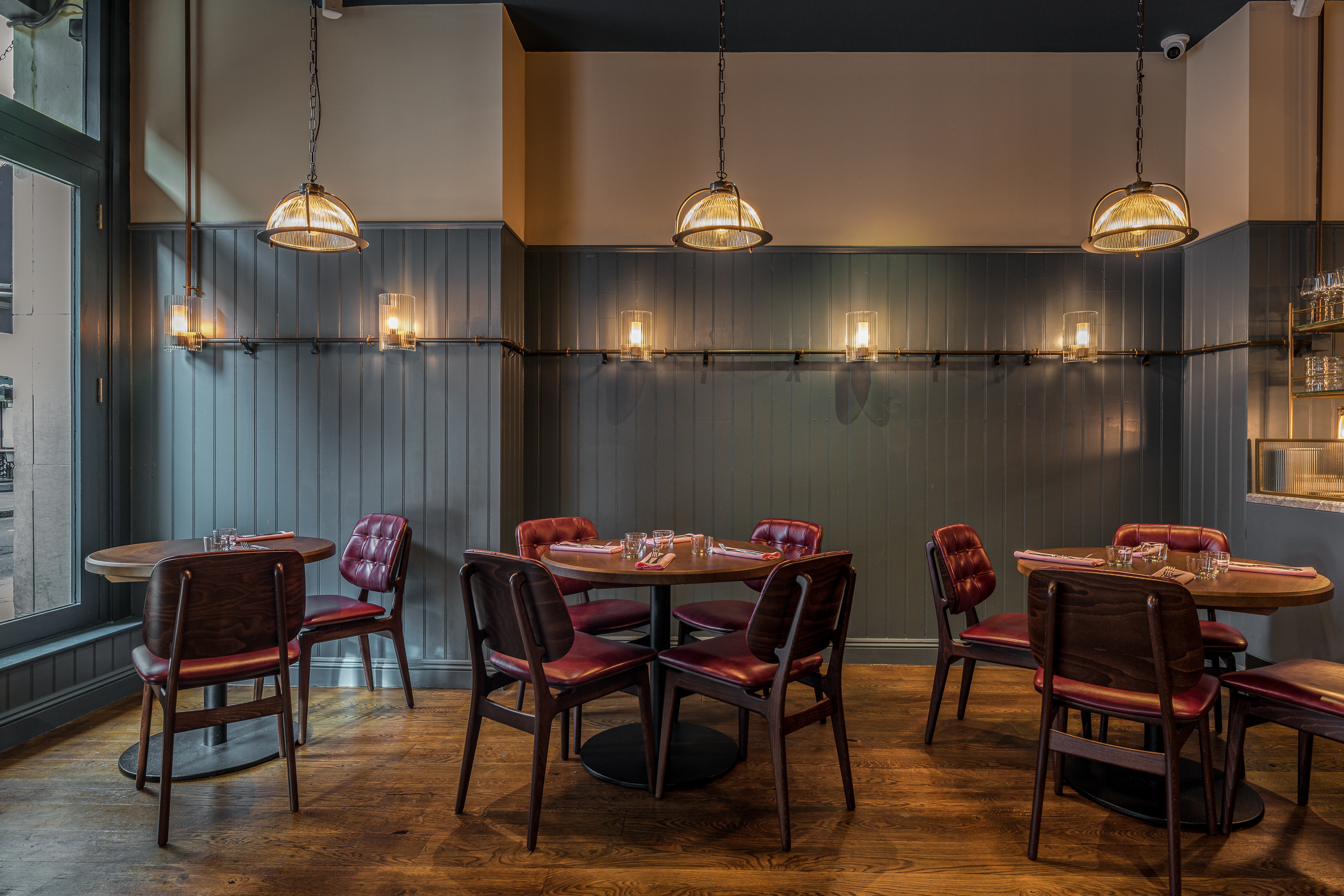 We loved working on this project and will be heading to Burger & Lobster locations across the capital for our next installations. From Bond Street and Mayfair to West India Quay and Harvey Nichols, there's several other sites in progress and we can't wait to share more early in 2023.