Regent's University London - Welcome Lounge
A great first impression: a new look welcome lounge at London's cosmopolitan university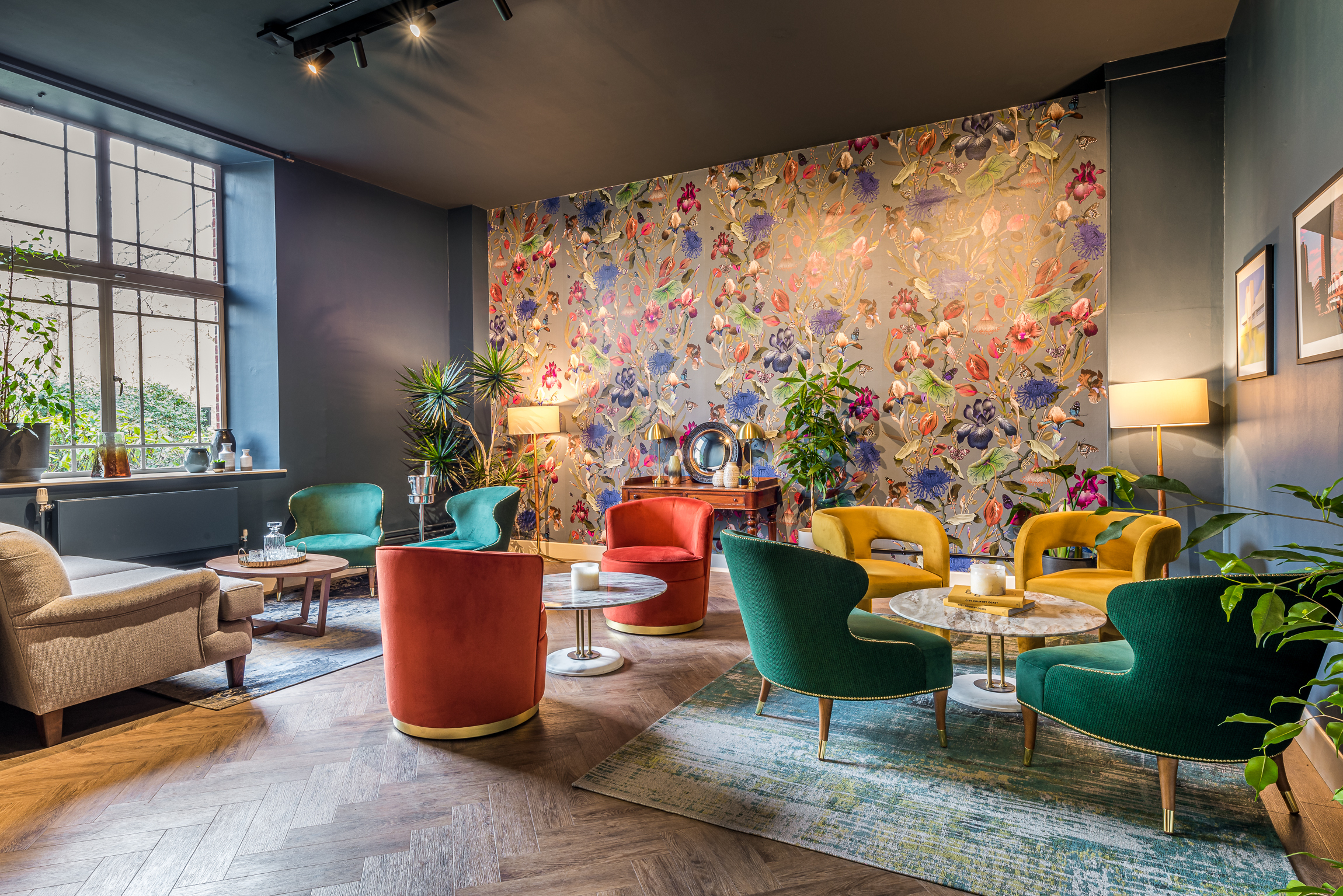 We're excited to share the results of our latest project - the first three of multiple installations for Regent's University London.
Set in London's royal Regent's Park, it's a vibrant, cosmopolitan university and one of the most internationally diverse in the world. We were approached by the university as they began planning a significant refurbishment of sites across the campus, and were delighted to work with Studio DuFeu, whose designs have transformed the first of these locations.
The Welcome Lounge sets a striking first impression for visitors - it's spacious and airy, and now comfortable and stylish too. We supplied bespoke sofas, lounge chairs and marble-topped tables, upholstered in jewel-toned velvets which work perfectly with the dark paintwork and statement wall-covering.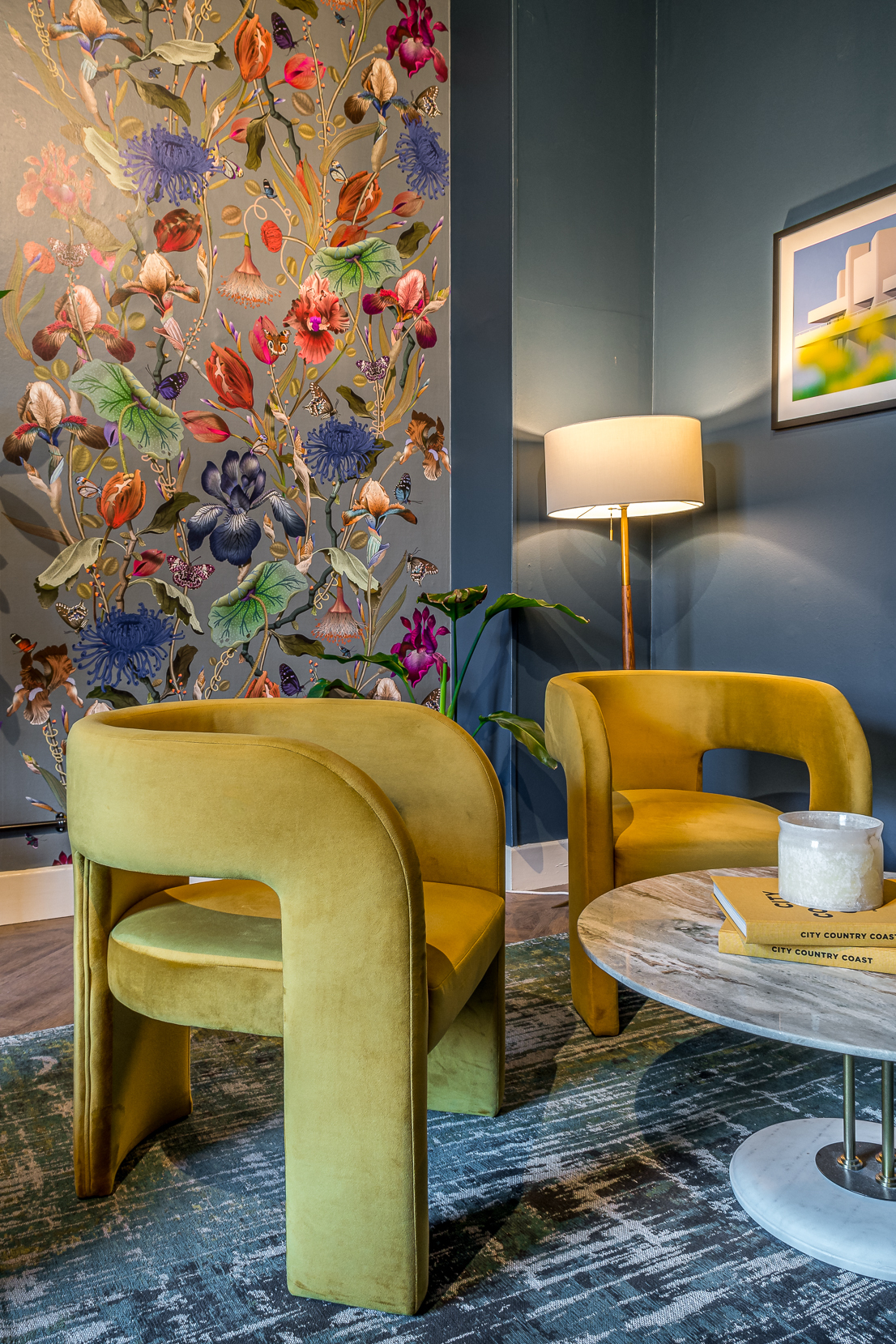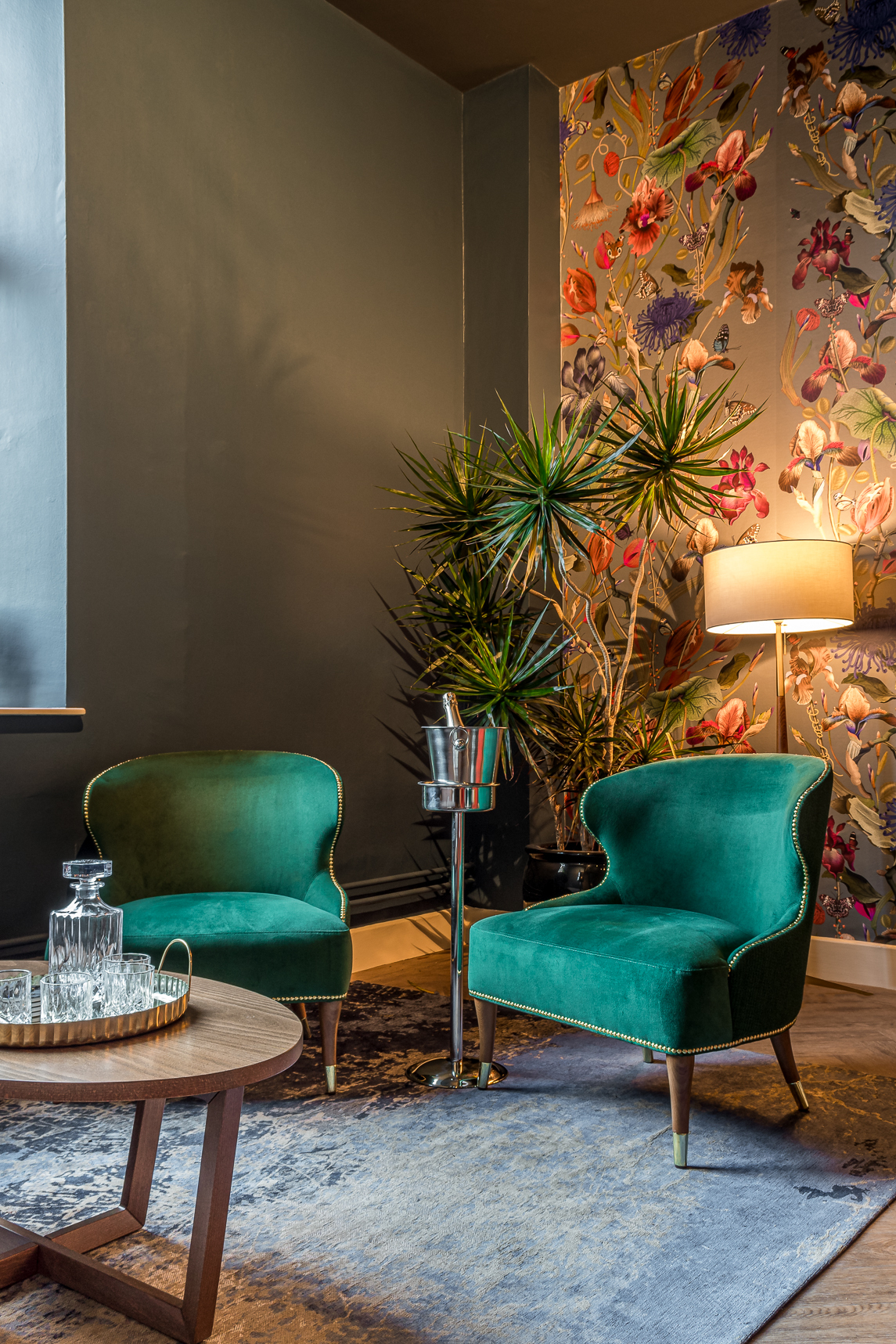 Our bespoke Lara lounge chair looks fantastic in this beautiful ochre yellow velvet from Agua Fabrics - it's a real statement piece that works brilliantly against the bold botanical wall covering.
We supplied our elegant Camelia lounge chair in several iterations for this project - seen here upholstered in a deep green velvet, with brass stud trim and brass feet to the wooden legs. It sits alongside our bespoke sofa and wooden table, creating an appealing spot to relax or for an informal meeting.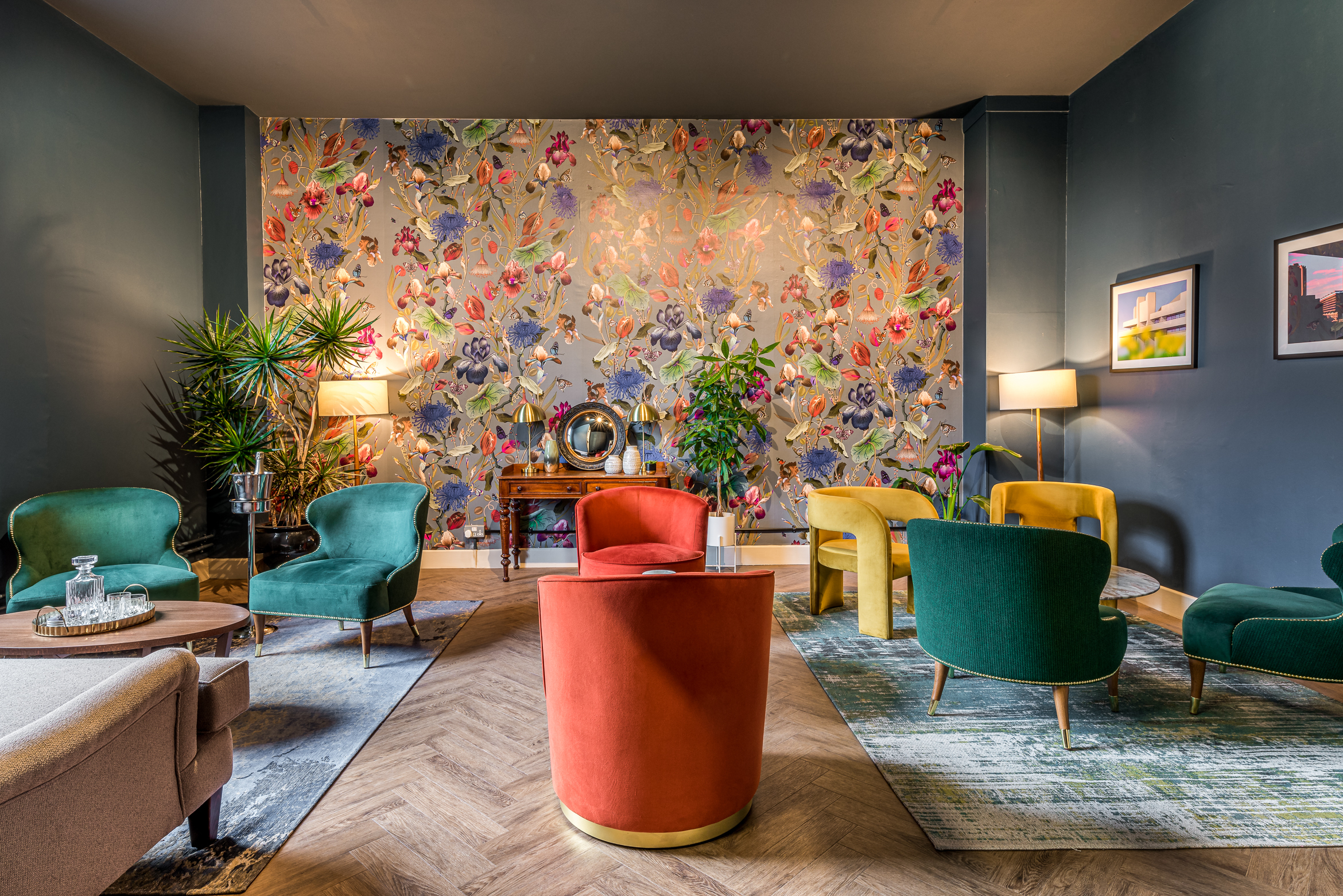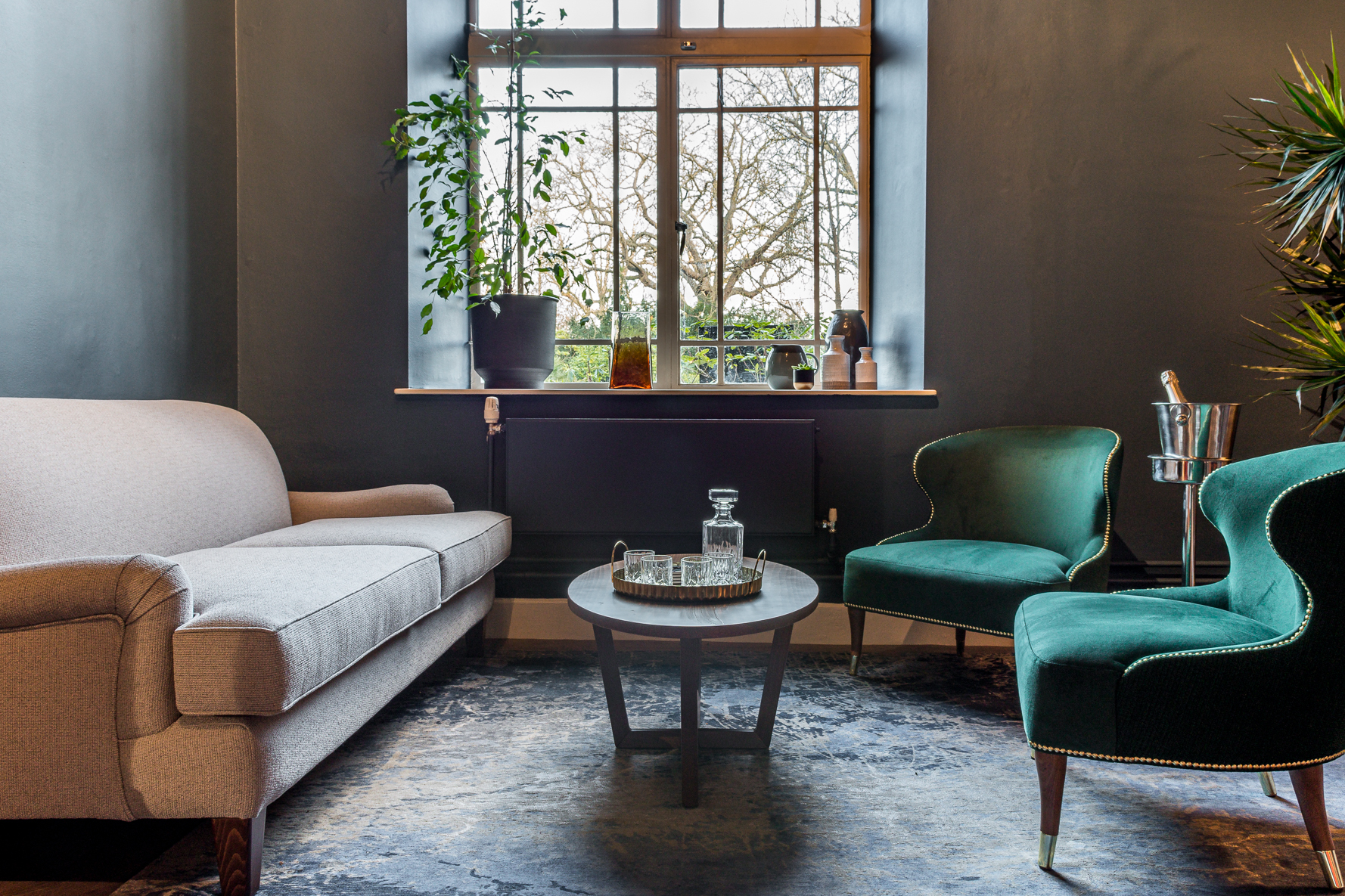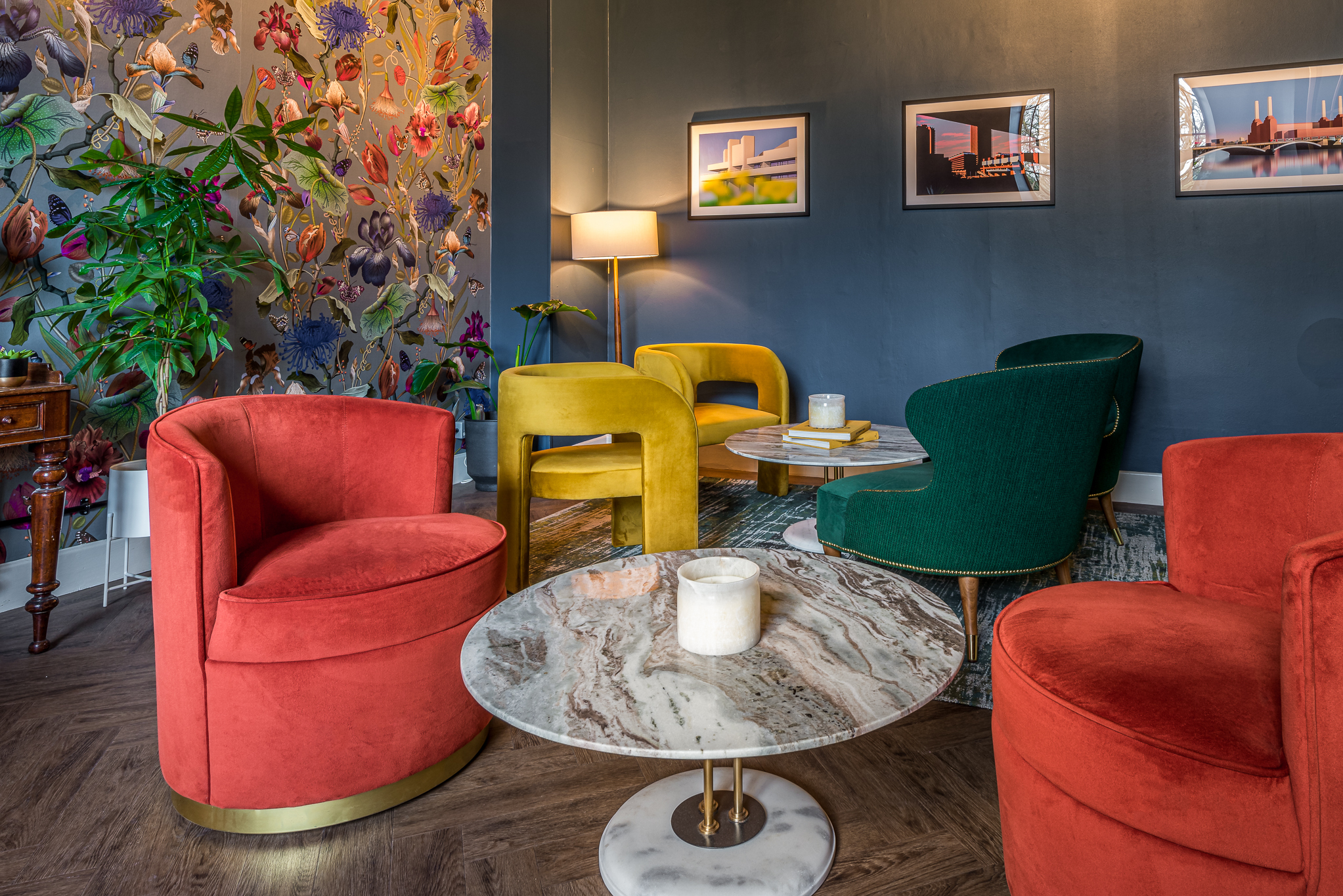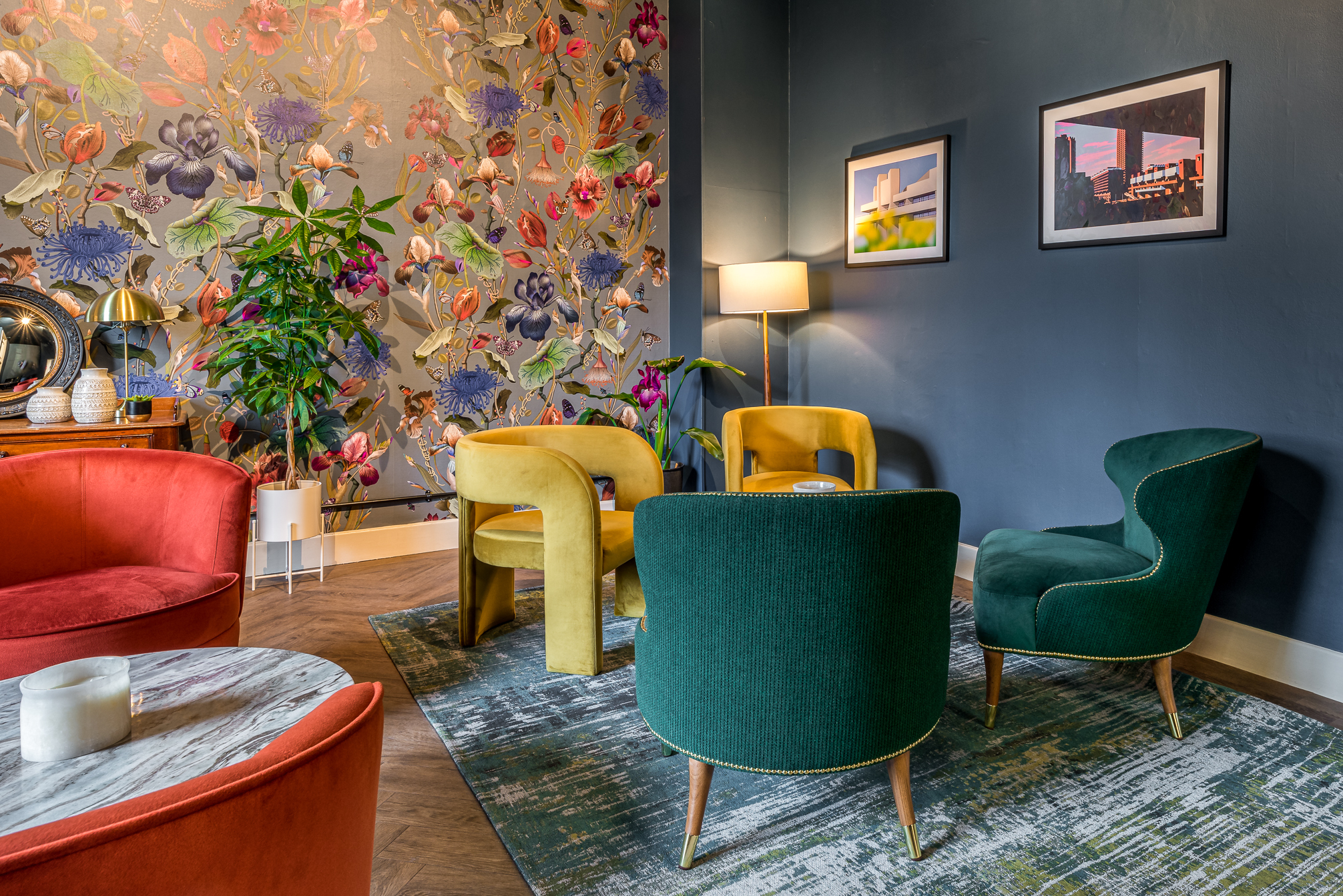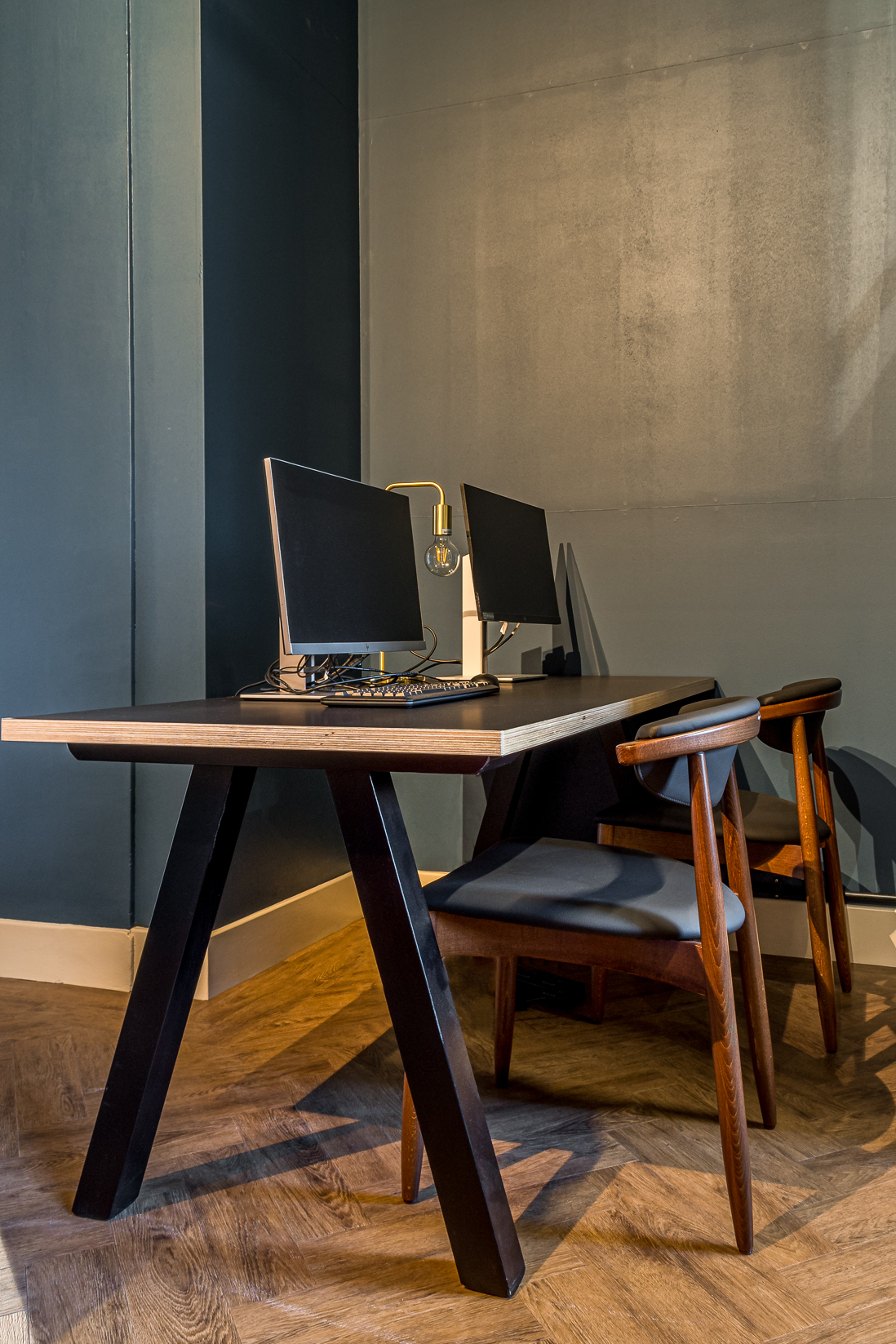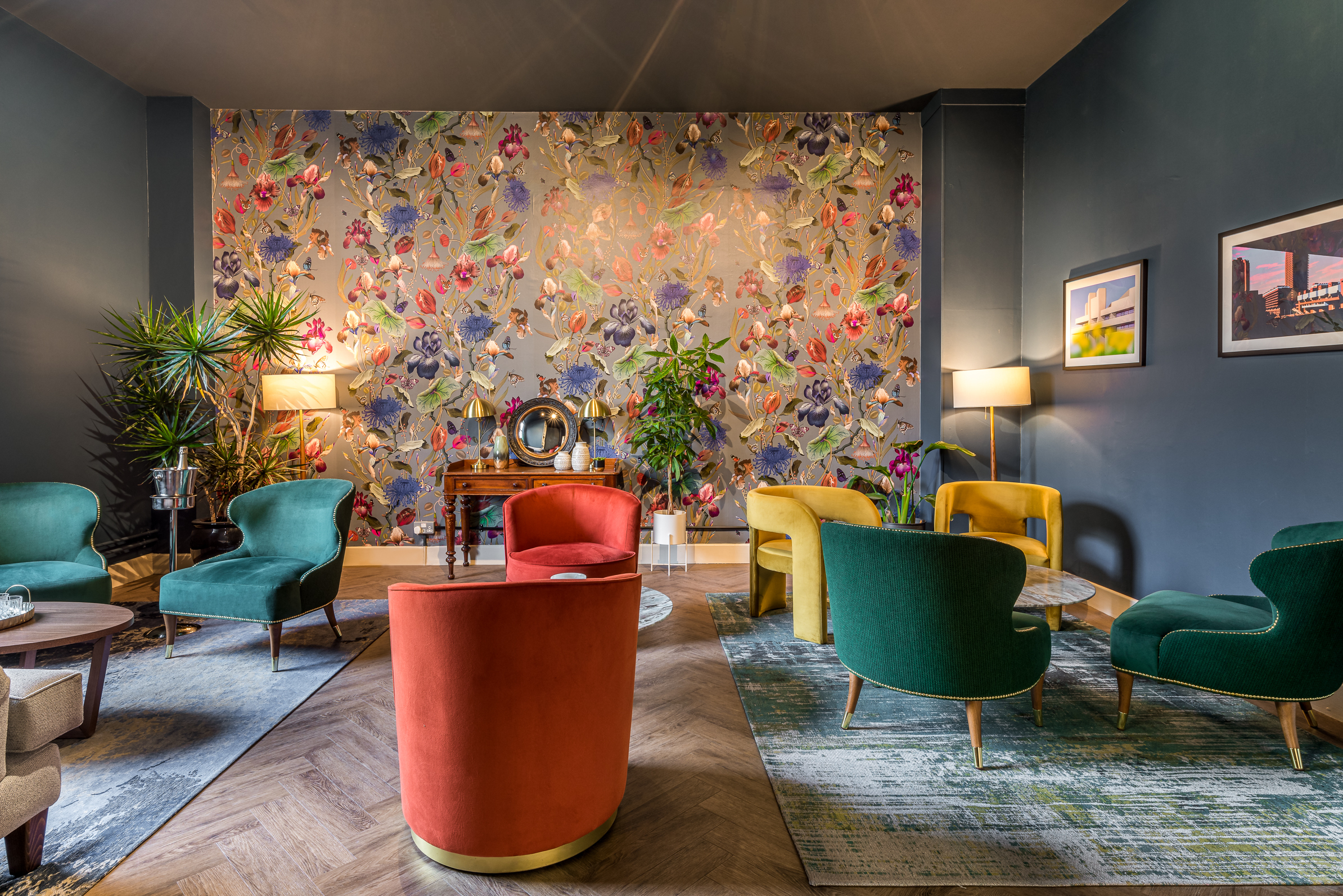 In addition to this Welcome Lounge, the first phase of the project also included the Students' Lounge and Flex Room. It was a pleasure to work with Studio DuFeu and Regent's University on these installations and we're looking forward to sharing the next stages as each is completed.