Regent's University London - Student Lounge
Bold colour and statement prints: a contemporary new look for a London university.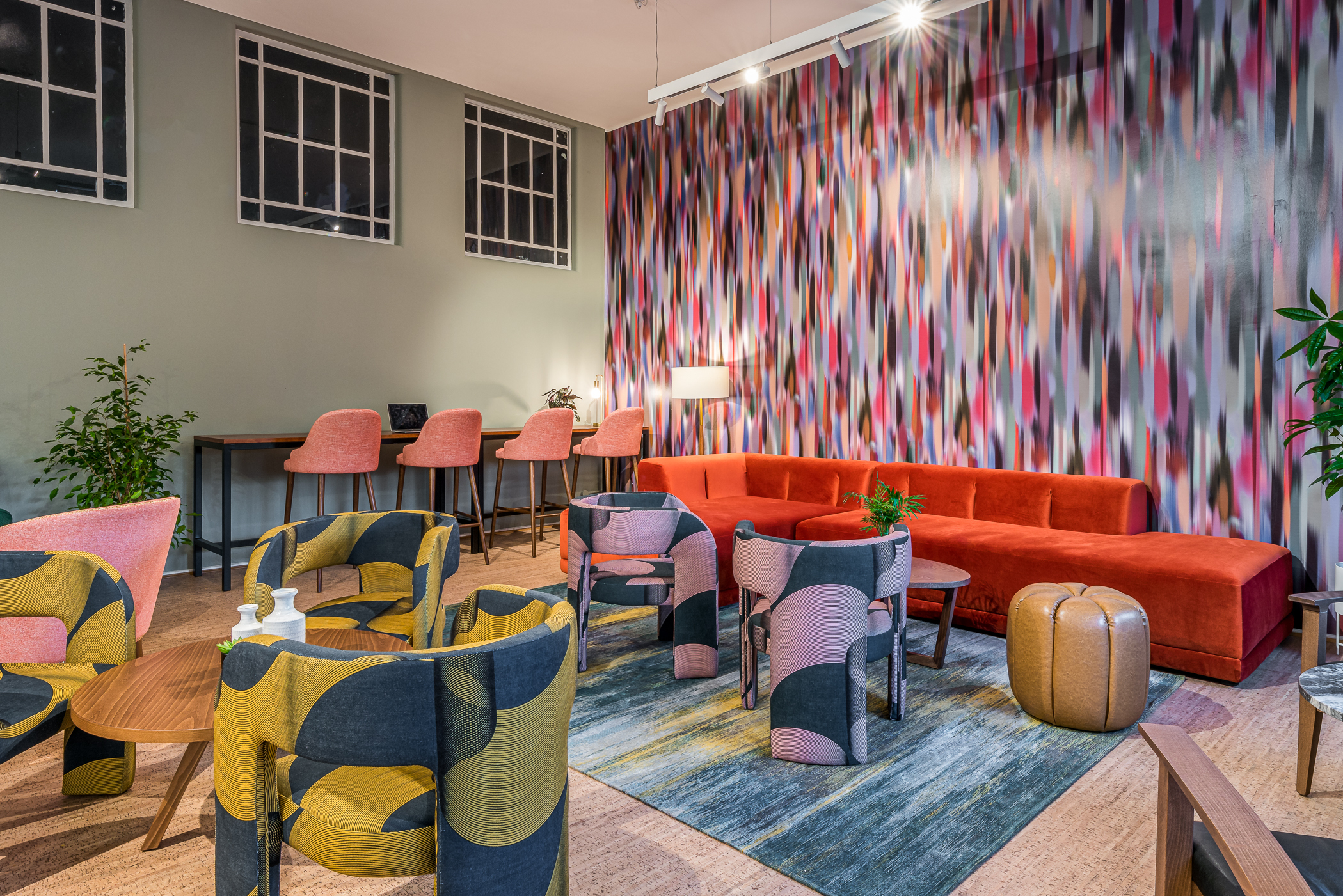 We're excited to share the results of our latest project - the first three of multiple installations for Regent's University London.
Set in London's royal Regent's Park, it's a vibrant, cosmopolitan university and one of the most internationally diverse in the world. We were approached by the university as they began planning a significant refurbishment of sites across the campus, and were delighted to work with Studio DuFeu, whose designs have transformed the first of these locations.
The Students' Lounge is a space for Regent's University students to meet, relax, work and socialise - so the pieces we supplied had to be practical and hard-wearing, as well as looking the part.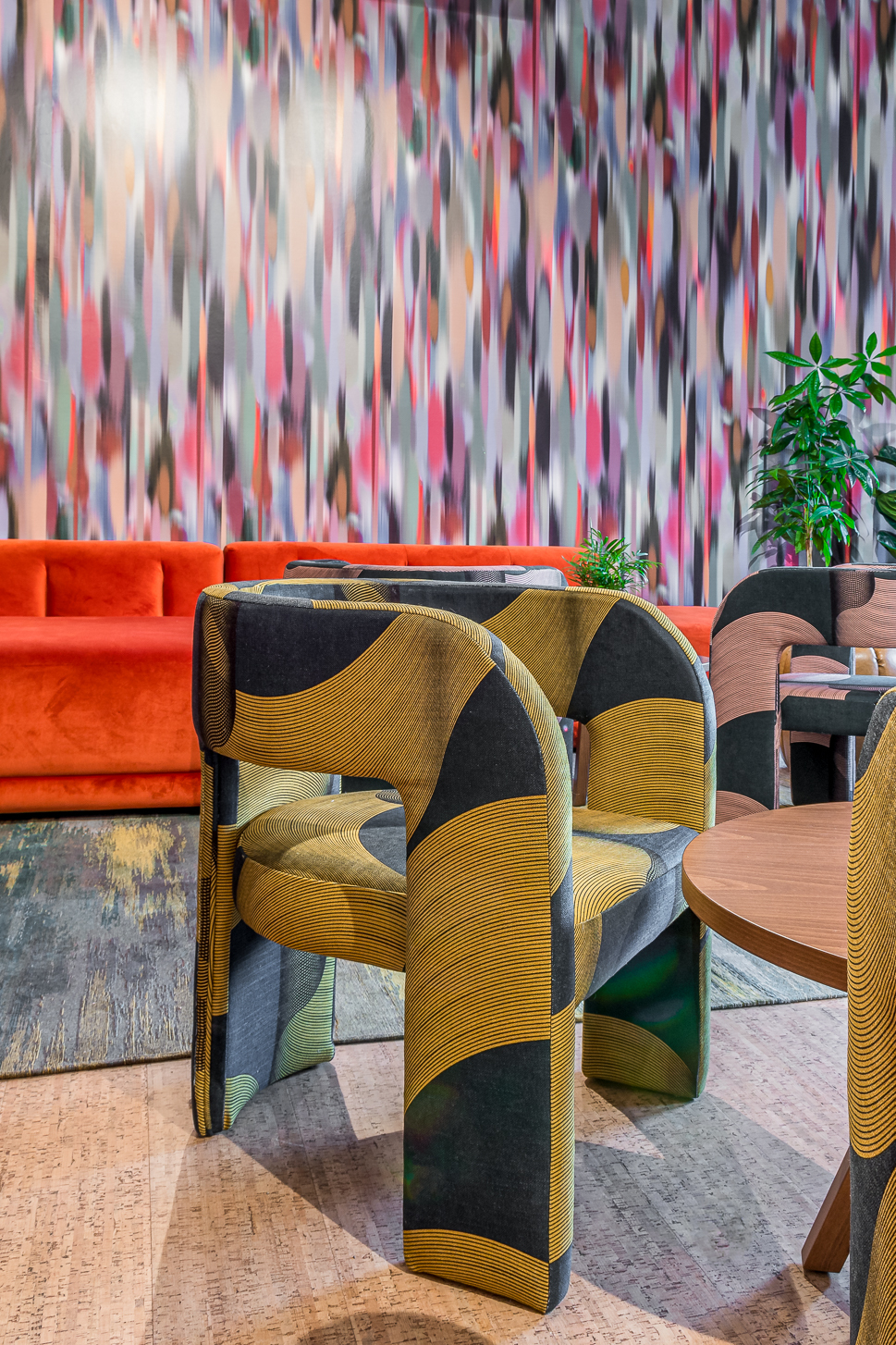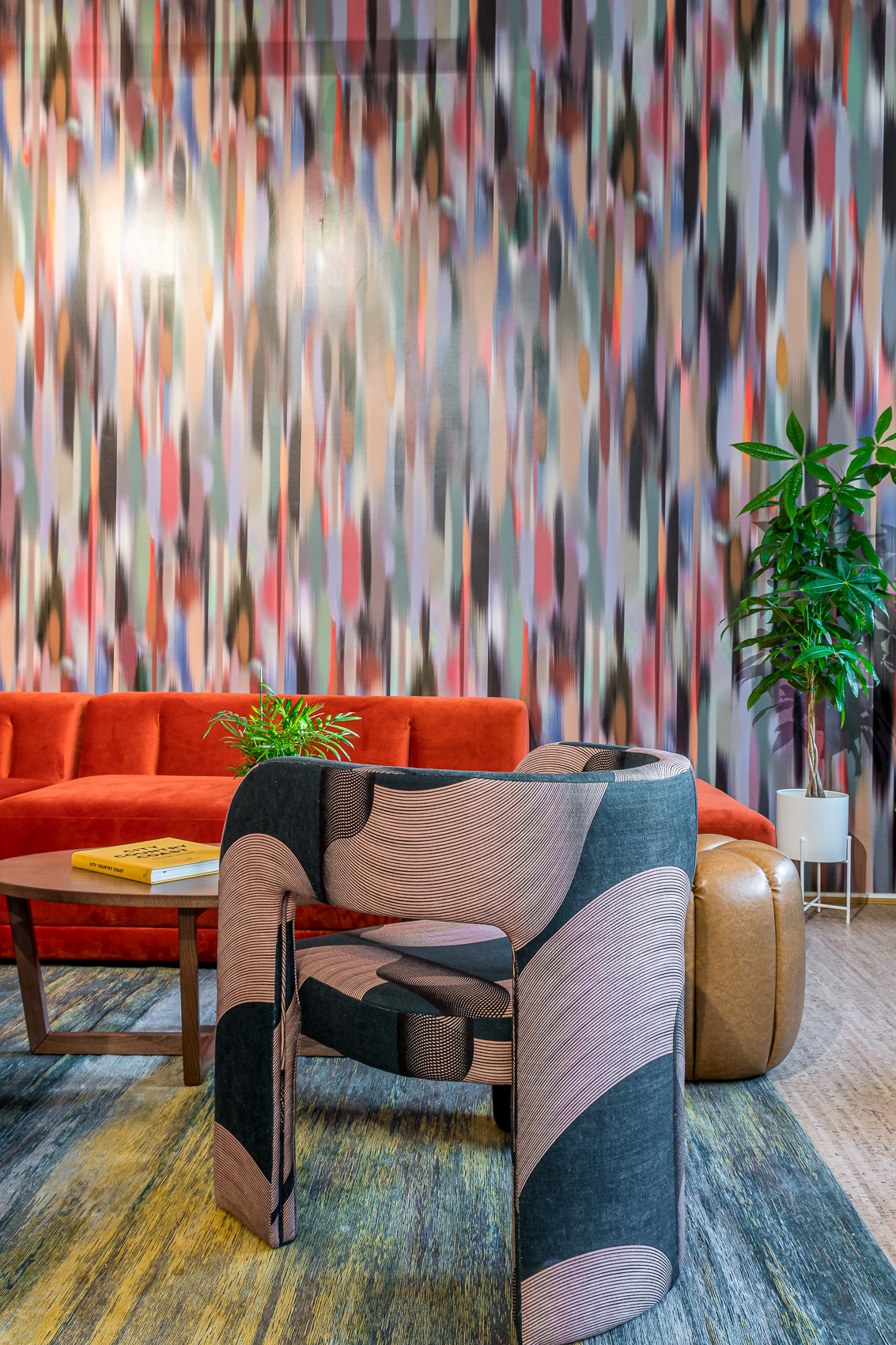 Smart design makes the most of the space and shows how well contemporary furniture, bold colour and even bolder print can work in a heritage setting. High ceilings and a generously proportioned room are a perfect site for large pieces like our 3.5m L-shaped sofa - upholstered in beautiful burnt orange velvet fabric, it provides plenty of space for students to relax with friends or prepare for lectures.
The beauty of creating bespoke pieces is that we can adjust upholstery, fillings and fabrics to deliver furniture that will withstand high traffic and look good for years to come. Our bespoke Lara chair looks fantastic in this Amelia Graham Riley fabric - a distinctive, striking shaped seat that works so well in this lounge.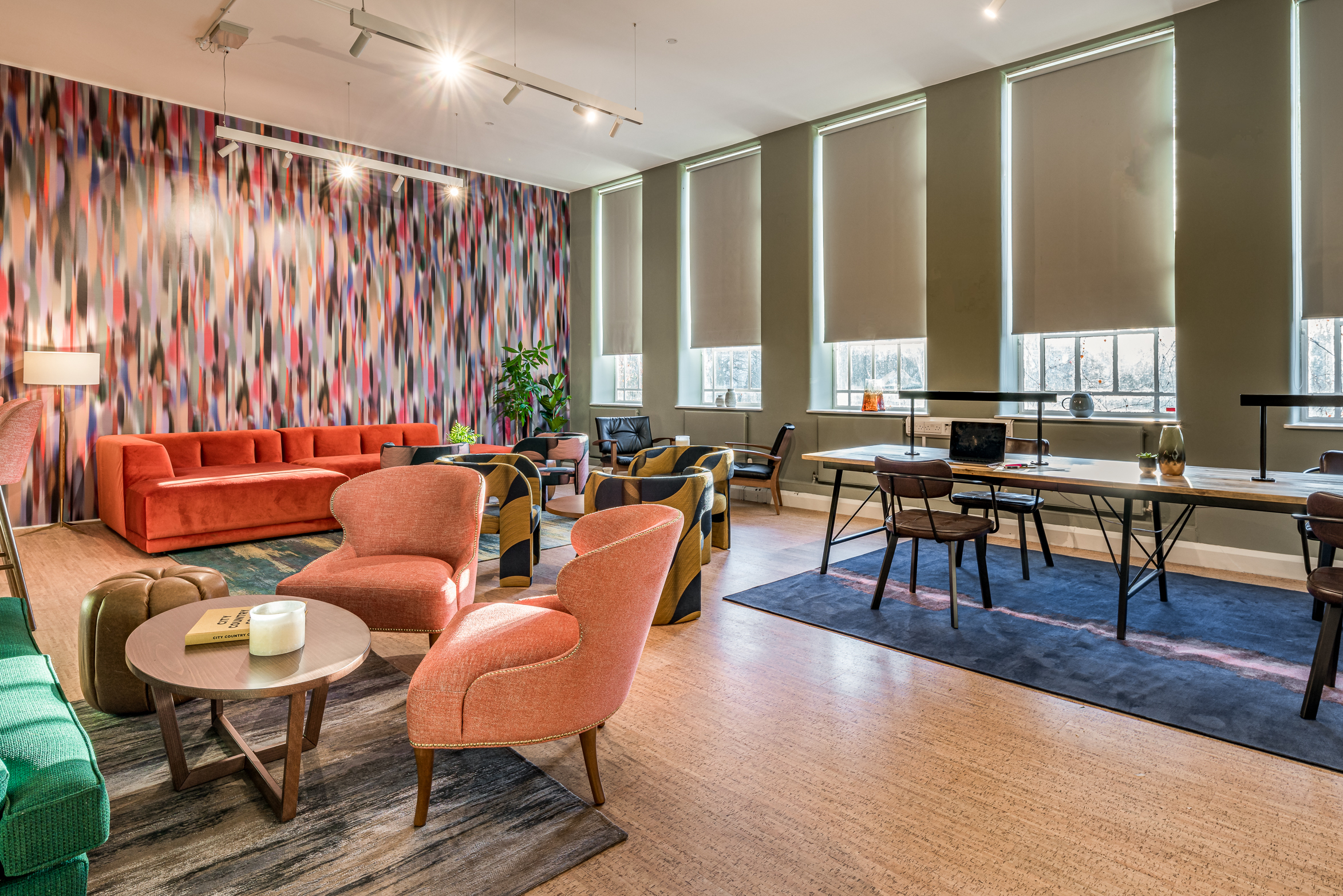 Our Claire bar stools work perfectly here - upholstered in a soft chalky pink fabric with wooden legs, they're a really practical choice and look great alongside the contemporary graphic wall covering and bold fabrics used on other pieces.
In addition to this Students' Lounge, the first phase of the project also included the Welcome Lounge and Flex Room. It was a pleasure to work with Studio DuFeu and Regent's University on these installations and we're looking forward to sharing the next stages as each is completed.