Regent's University London - Flex Room
Bespoke design: creating a space to meet, work and think for a London university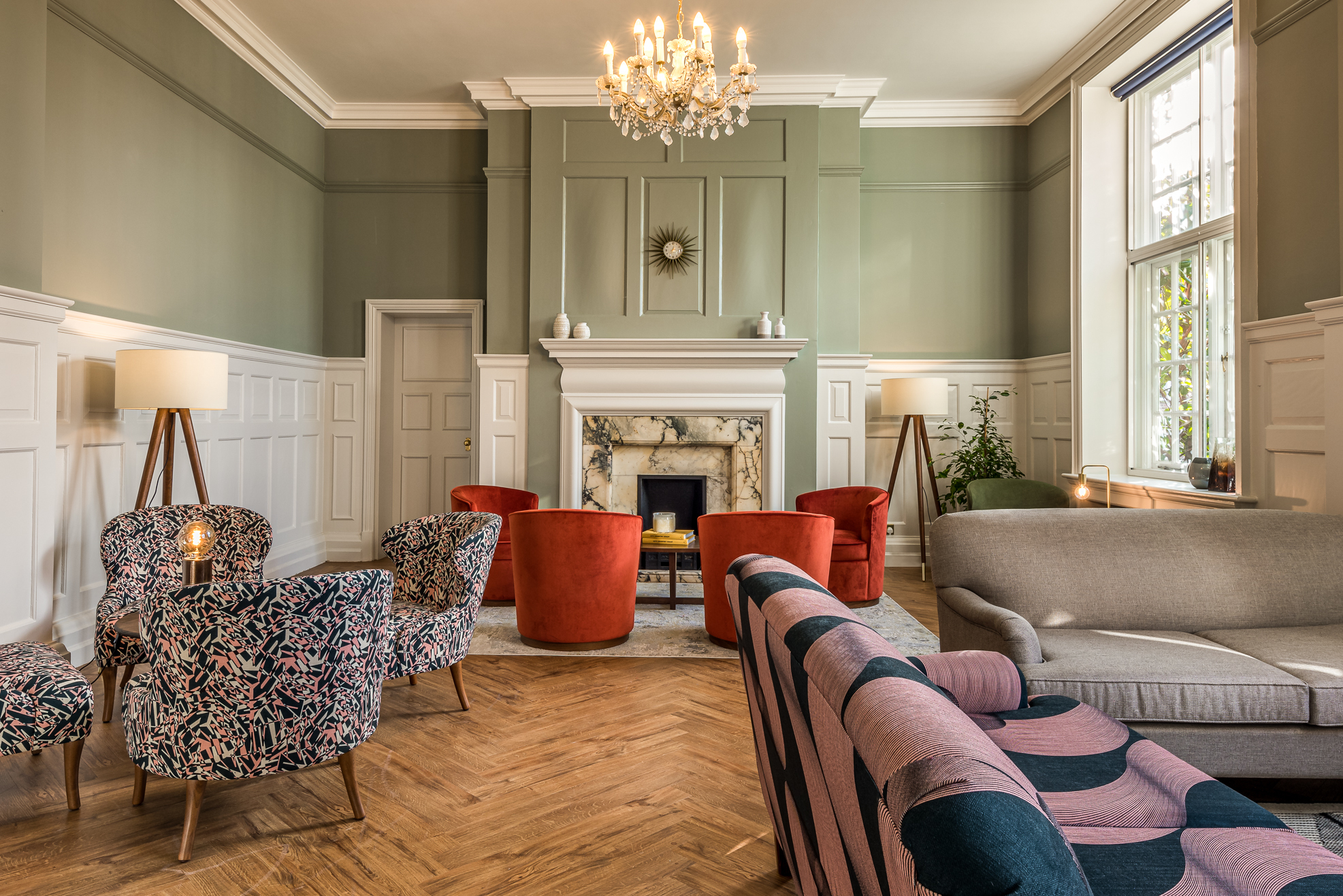 We're excited to share the results of our latest project - the first three of multiple installations for Regent's University London.
Set in London's royal Regent's Park, it's a vibrant, cosmopolitan university and one of the most internationally diverse in the world. We were approached by the university as they began planning a significant refurbishment of sites across the campus, and were delighted to work with Studio DuFeu, whose designs have transformed the first of these locations.
High ceilings, parquet floor, marble fireplace and elegant velvet-upholstered furniture may look like a relaxing lounge in a country hotel, but this is actually part of the staff Flex Lounge at Regent's University, London.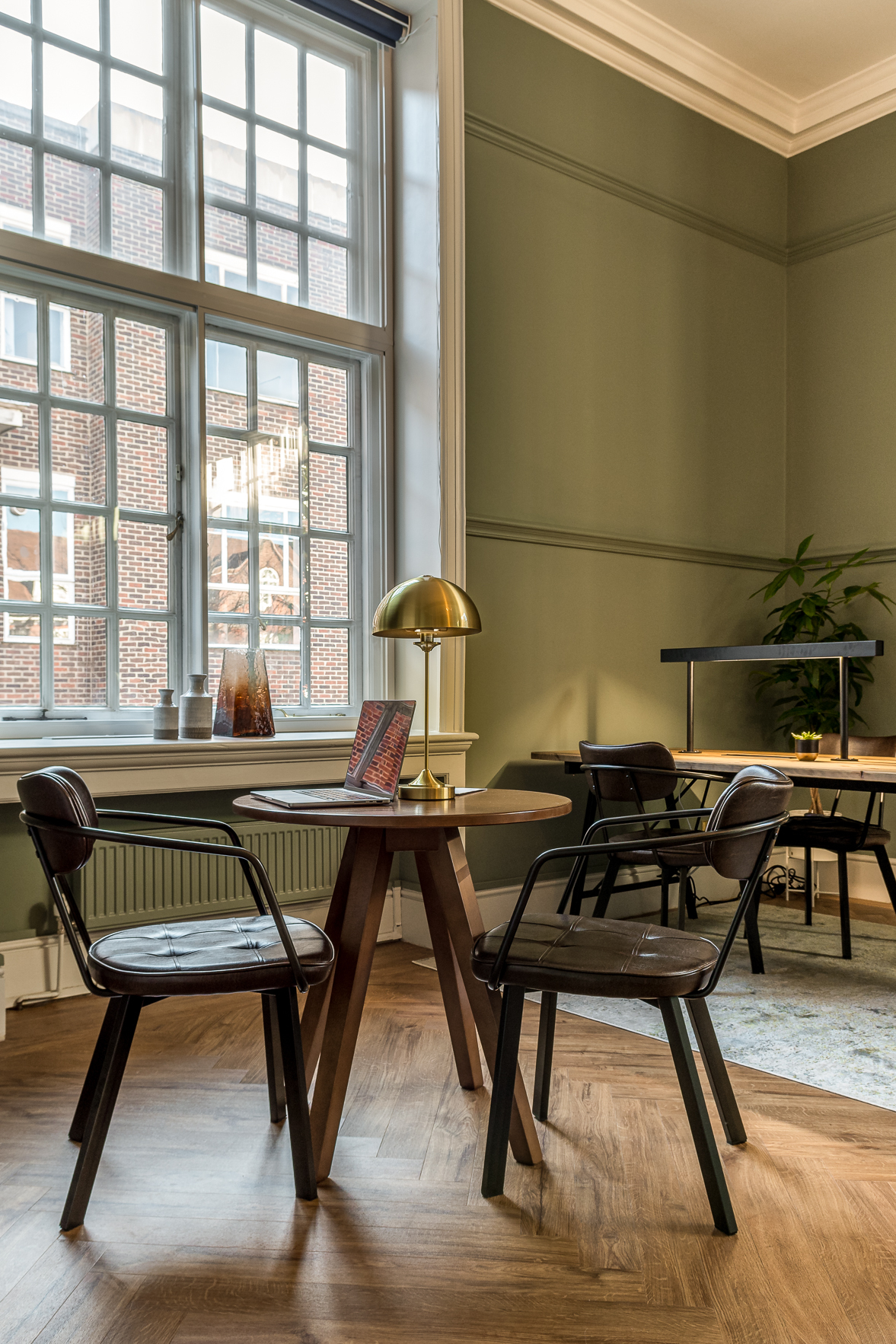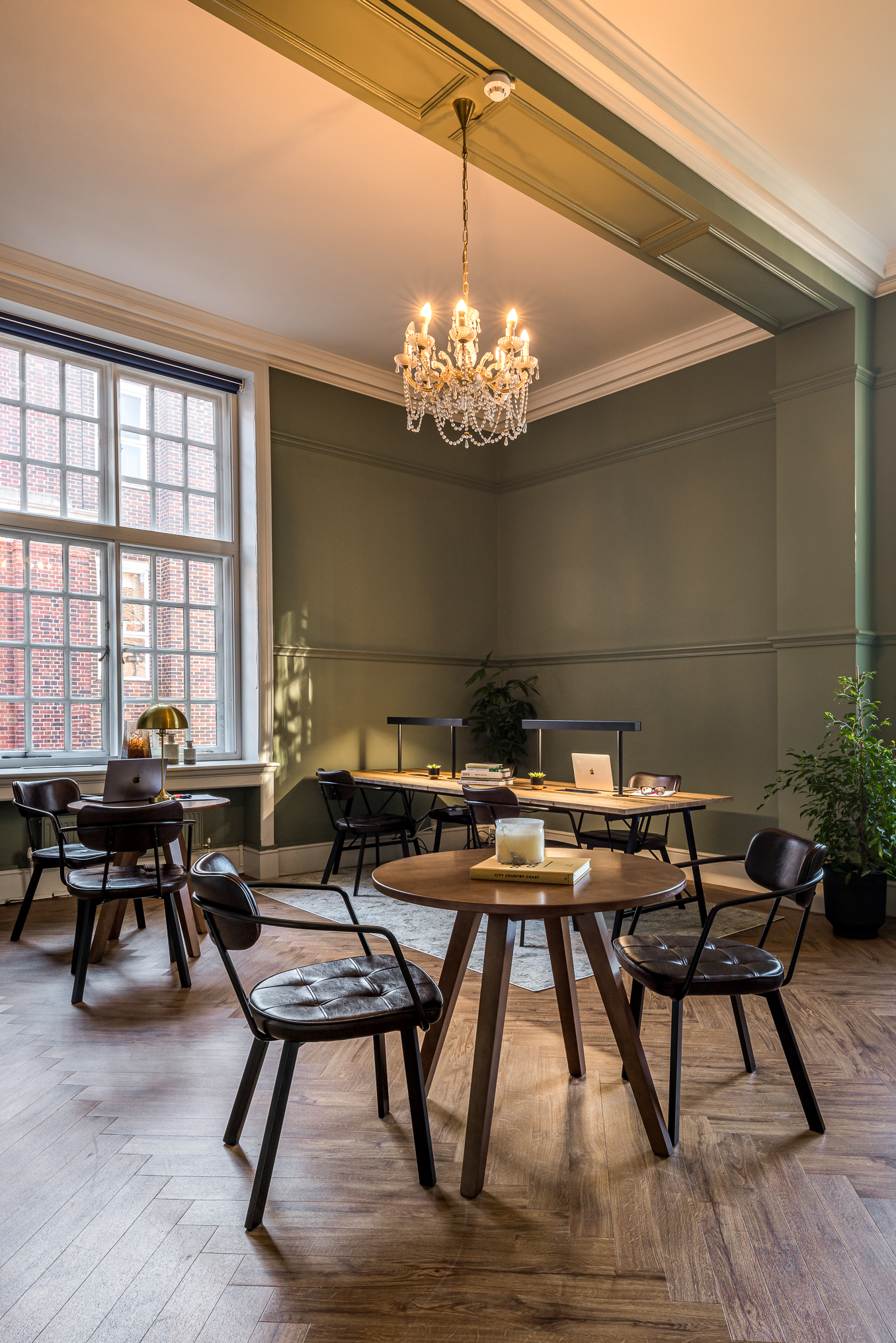 This calm, restful space gives academics a place to meet with colleagues and visitors, to prepare for classes, to work or read.
We supplied chairs with a retro feel which sit perfectly next to our bespoke round tables, and also created a bespoke task table, with built-in lighting offering a great place to prepare for lectures or write up research. The 3m long wooden top and A frame legs combine to create a streamlined piece that works so well in this beautiful room.
Our Camelia lounge chair is used again here, upholstered in sage green fabric and positioned alongside our Terp table. Our Lillian chair looks fantastic in Sunbury Madison burnt orange velvet - we love the bold colour against the muted paintwork and soft lighting.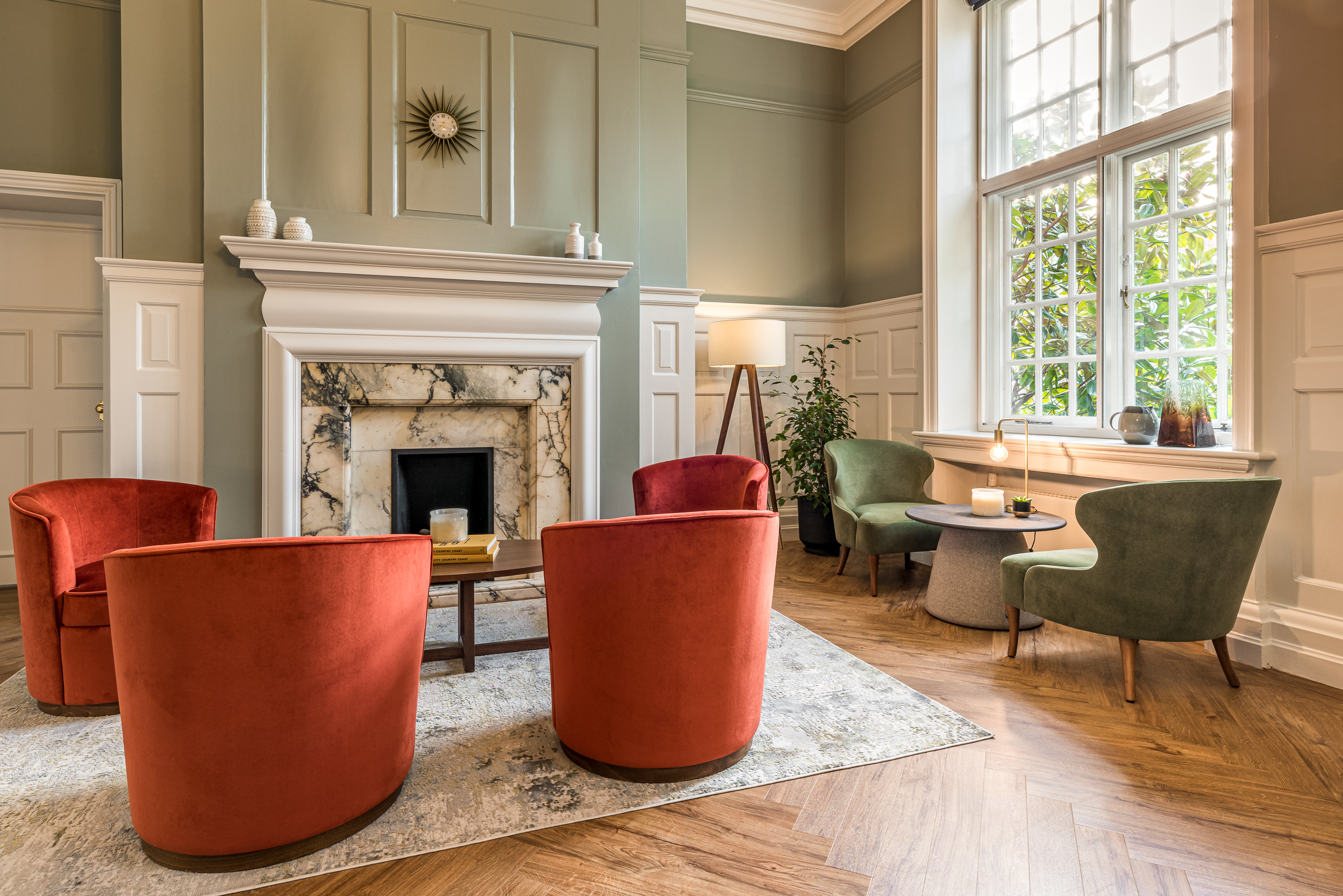 This area also includes our bespoke sofa, upholstered here in a stunning Amelia Graham Riley Sanctuary fabric. It's a contemporary print which works so well in this space - we love the contrast with the muted sage greens and wood flooring, and also how the graphic pattern sits comfortable next to our Camellia chairs, upholstered here in Gego Cadillac fabric, also from Sunbury Design.
In addition to this Flex Room, the first phase of the project also included the Welcome Lounge and Students' Lounge. It was a pleasure to work with Studio DuFeu and Regent's University on these installations and we're looking forward to sharing the next stages as each is completed.