Derbion Shopping Centre, East Midlands
Bespoke furniture transforms a busy food court in a vibrant shopping centre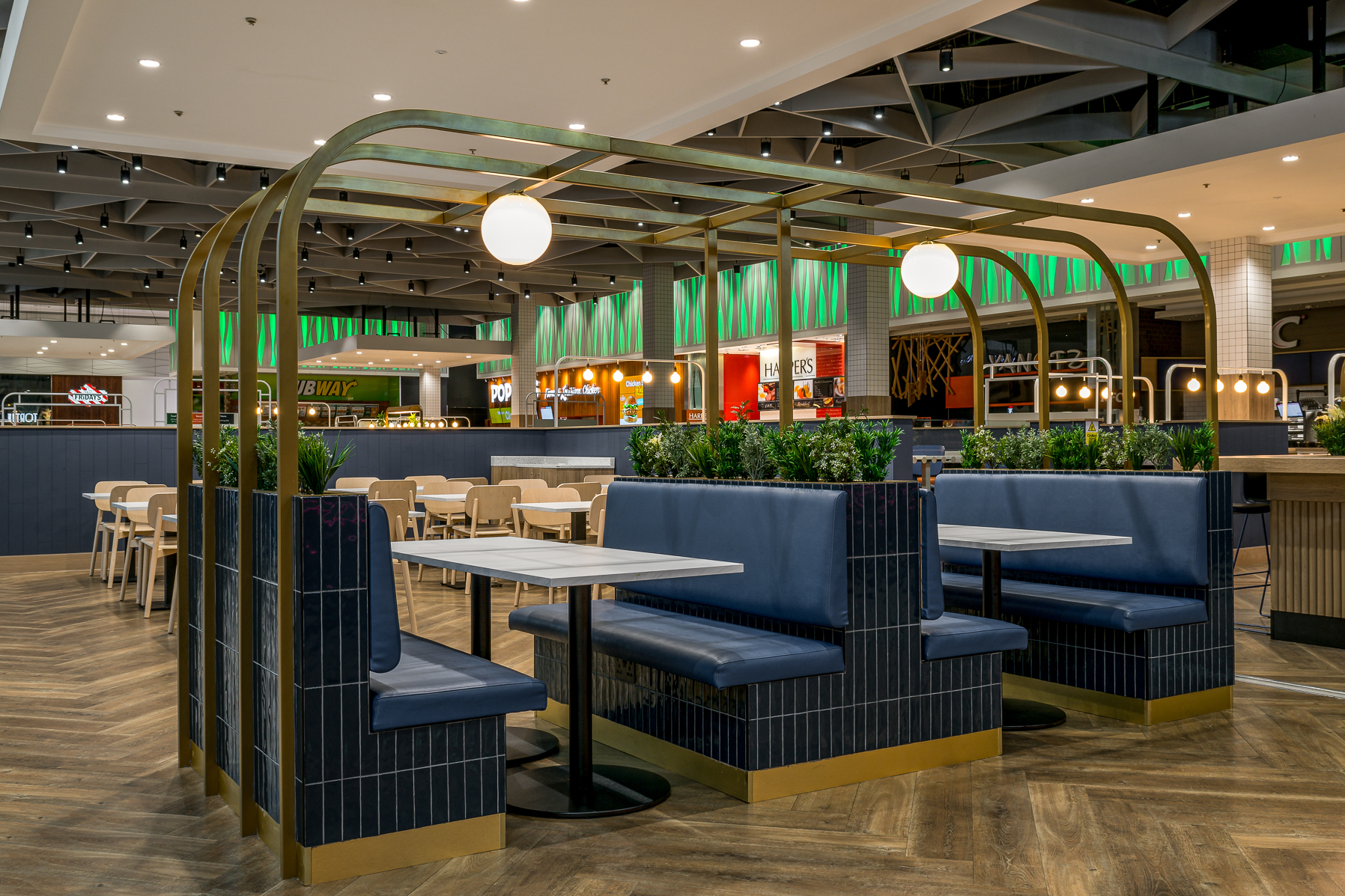 We love a challenge, so were delighted to get started on our latest project to create and supply furniture for the refurbished food court at the Derbion shopping centre.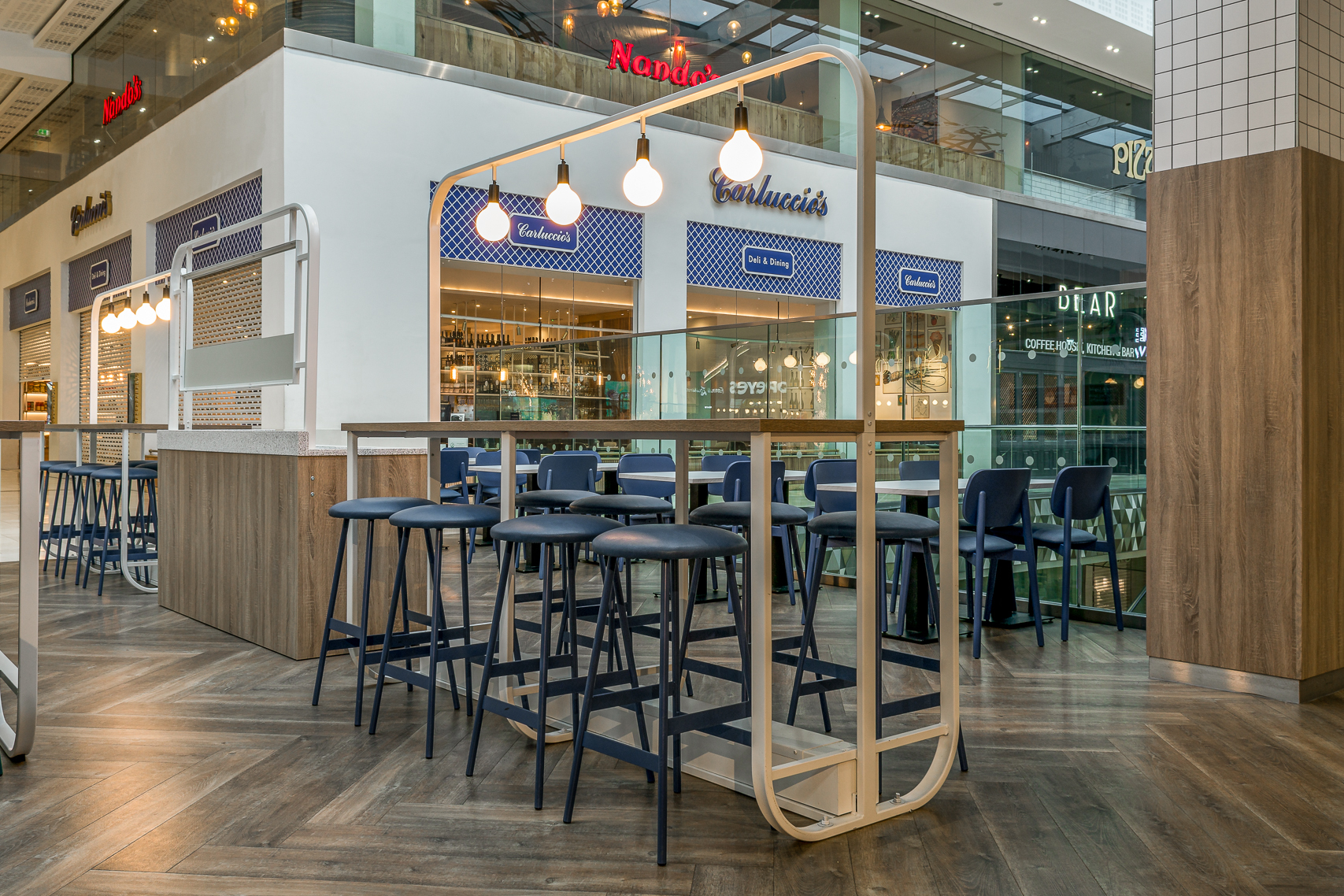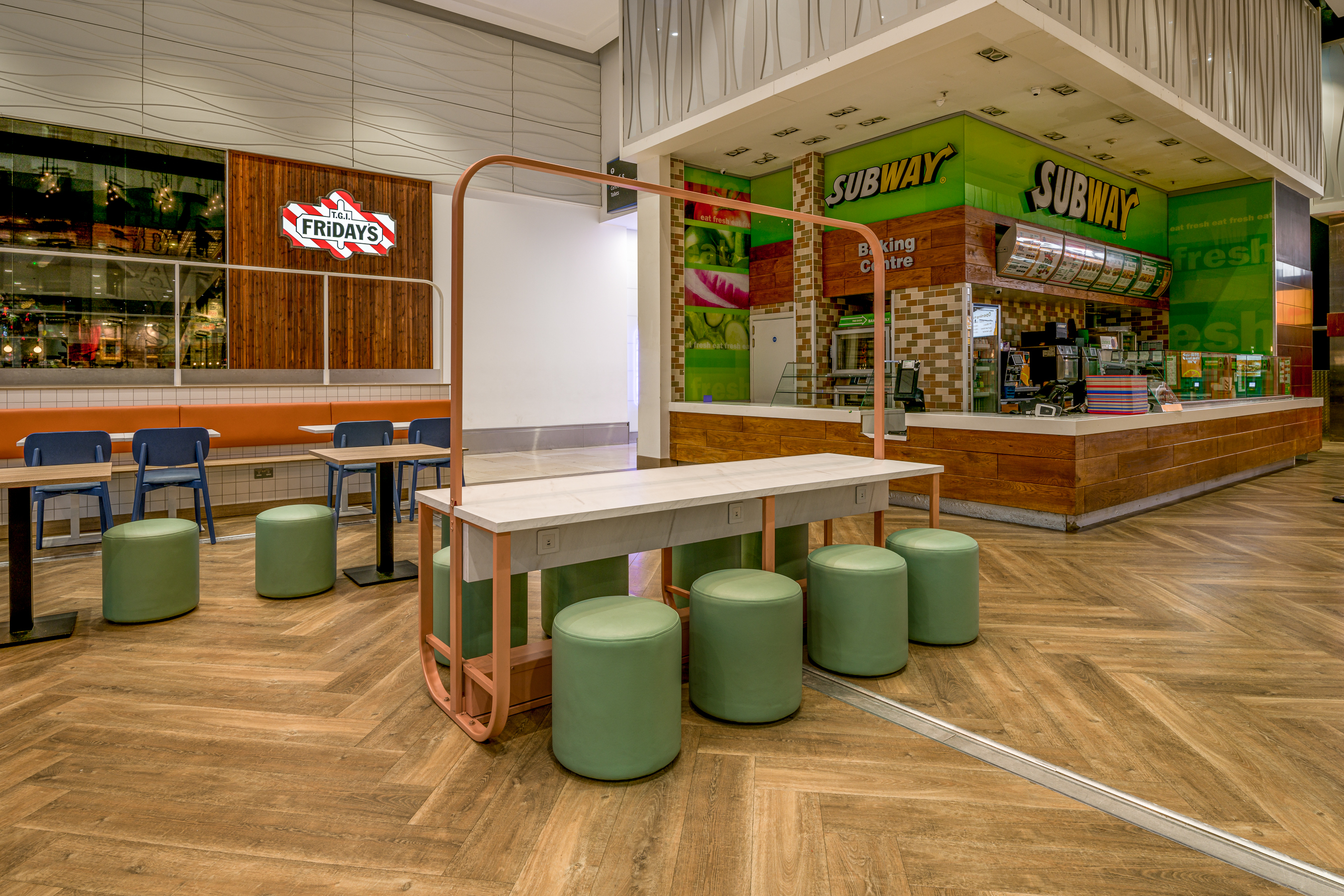 This really was a transformation of the space at the heart of this vibrant, buzzy East Midlands retail destination, and gave us the chance to create some very special bespoke pieces as well as supplying some of our most popular chairs, low stools and bar stools.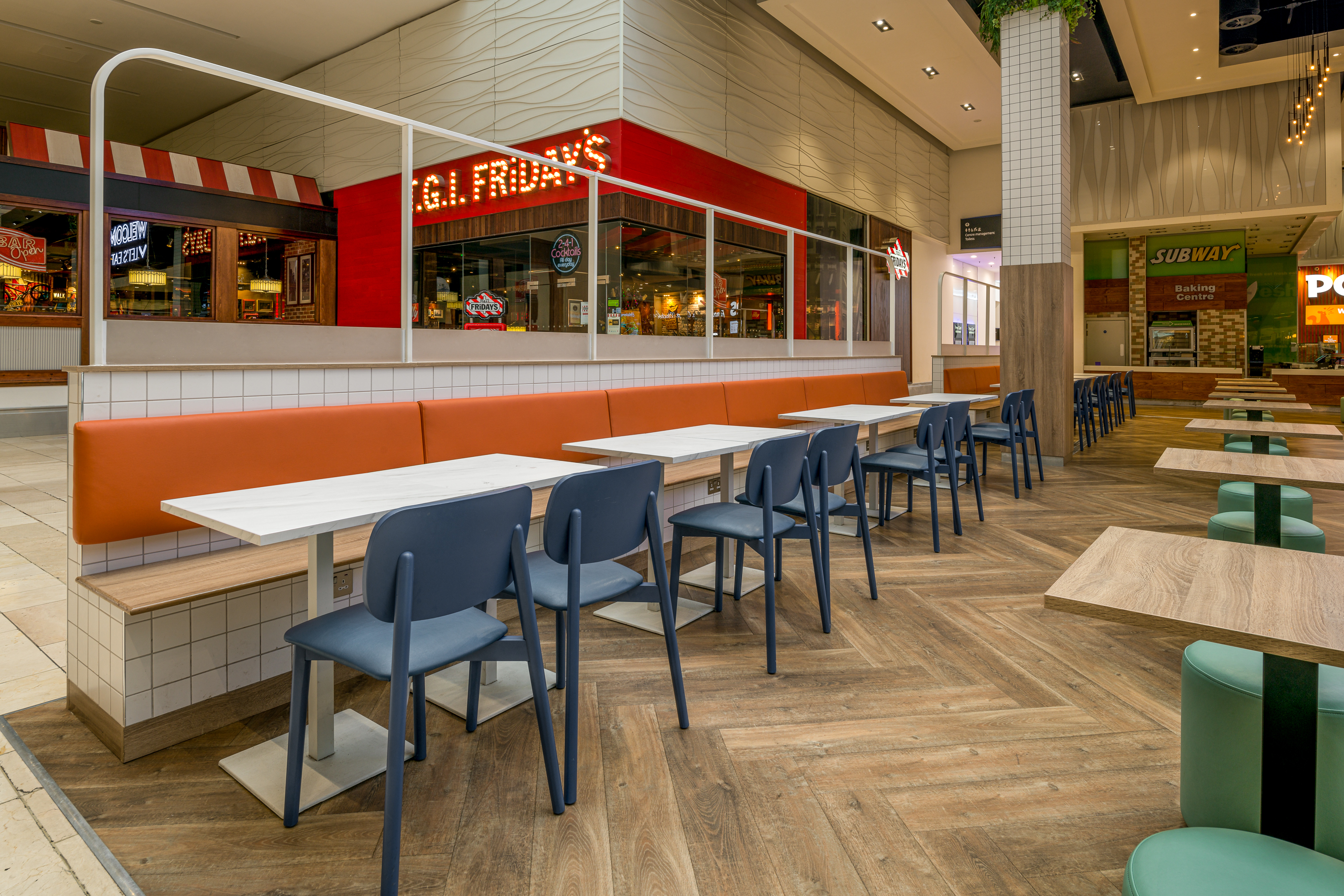 We're really proud of the bespoke pieces we created for this project - the first is the high table at which our popular Techna stools sit. This has a solid timber base, with curved slatted detail all round, and a chunky laminate top. The table features integrated power sockets and an inset planter, plus a metal-framed integrated light.
Our striking bespoke fixed seating unit is clad in white tiles to match the supporting pillars, and is finished with a sleek timber seat and punchy orange upholstered back cushion. There's a powdercoated metal frame with perspex screening and integrated power sockets.
The same metal frame motif is found in our other bespoke pieces - one is a high table with an oak laminate top and an off-white metal frame, complete with integrated lighting to give a striking, contemporary look. Our bespoke high stools are upholstered in Panaz leather with RAL-matched frames in navy blue and bottle green.
A final bespoke seating unit includes a brass-effect metal frame which wraps around the side and over the top of the upholstered booth-style seating. The unit is clad in deep blue tiles and finished with a brass trim around the base. There's integrated planting and an oversized globe bulb fixed overhead, creating a semi-private space in this busy, bustling destination.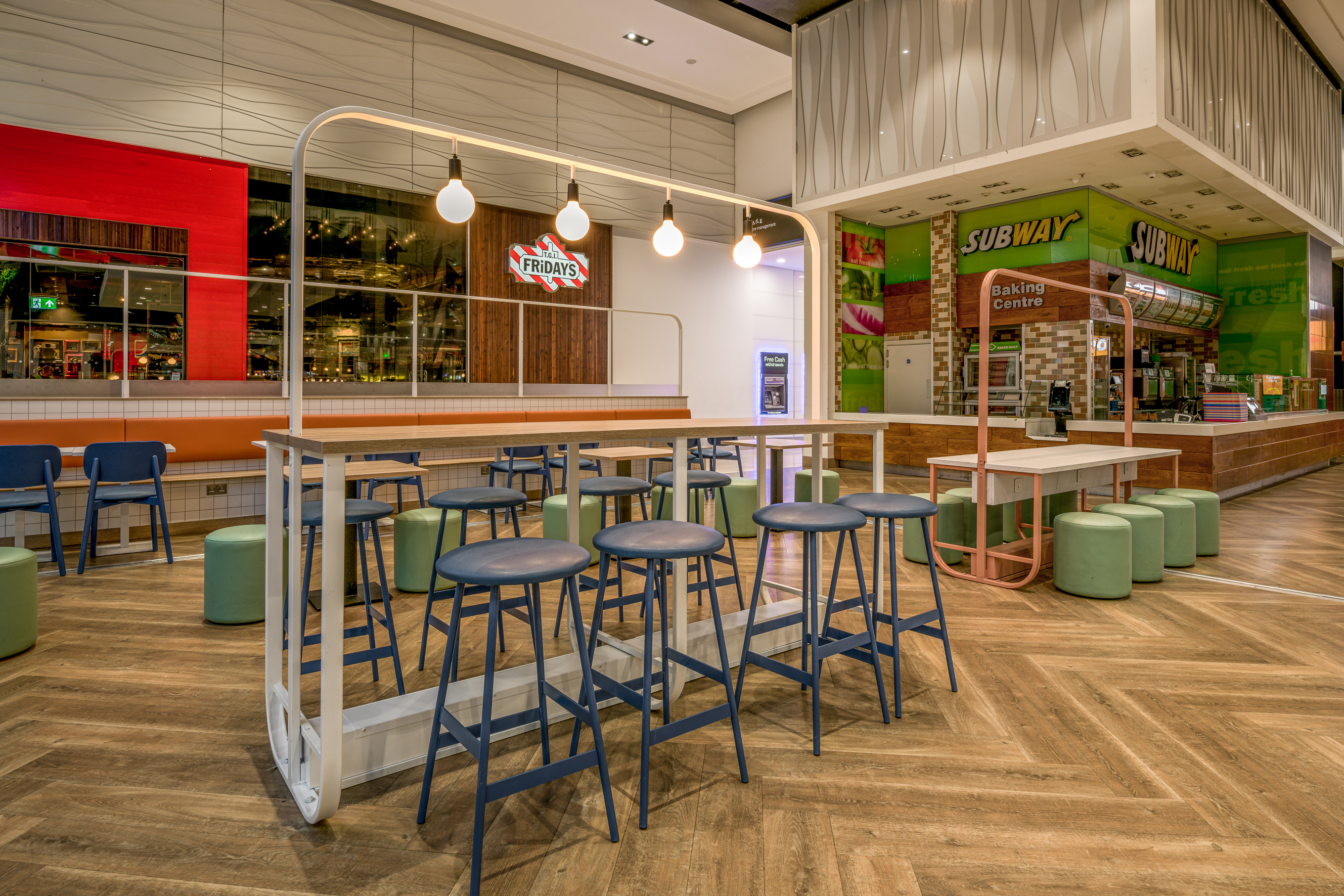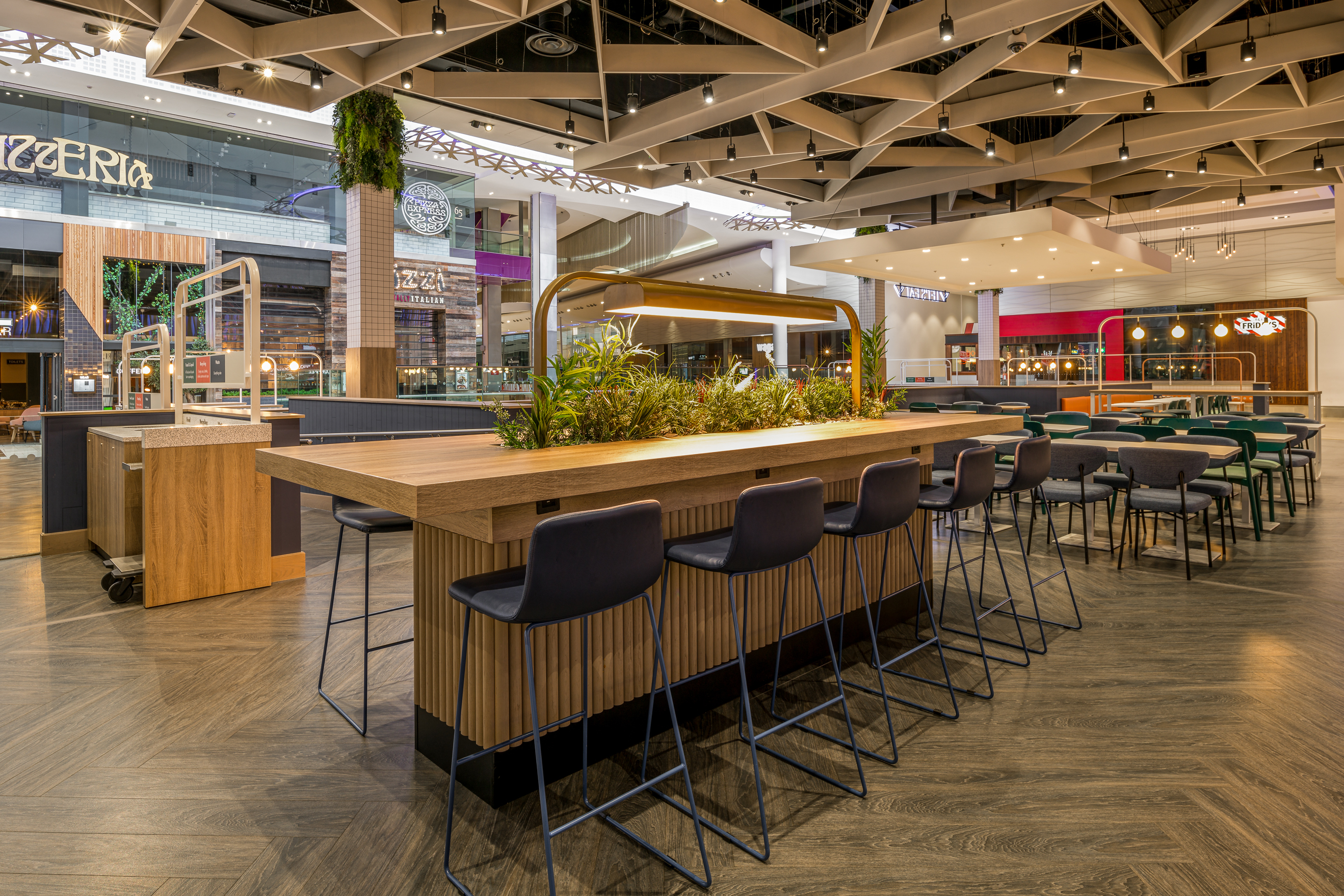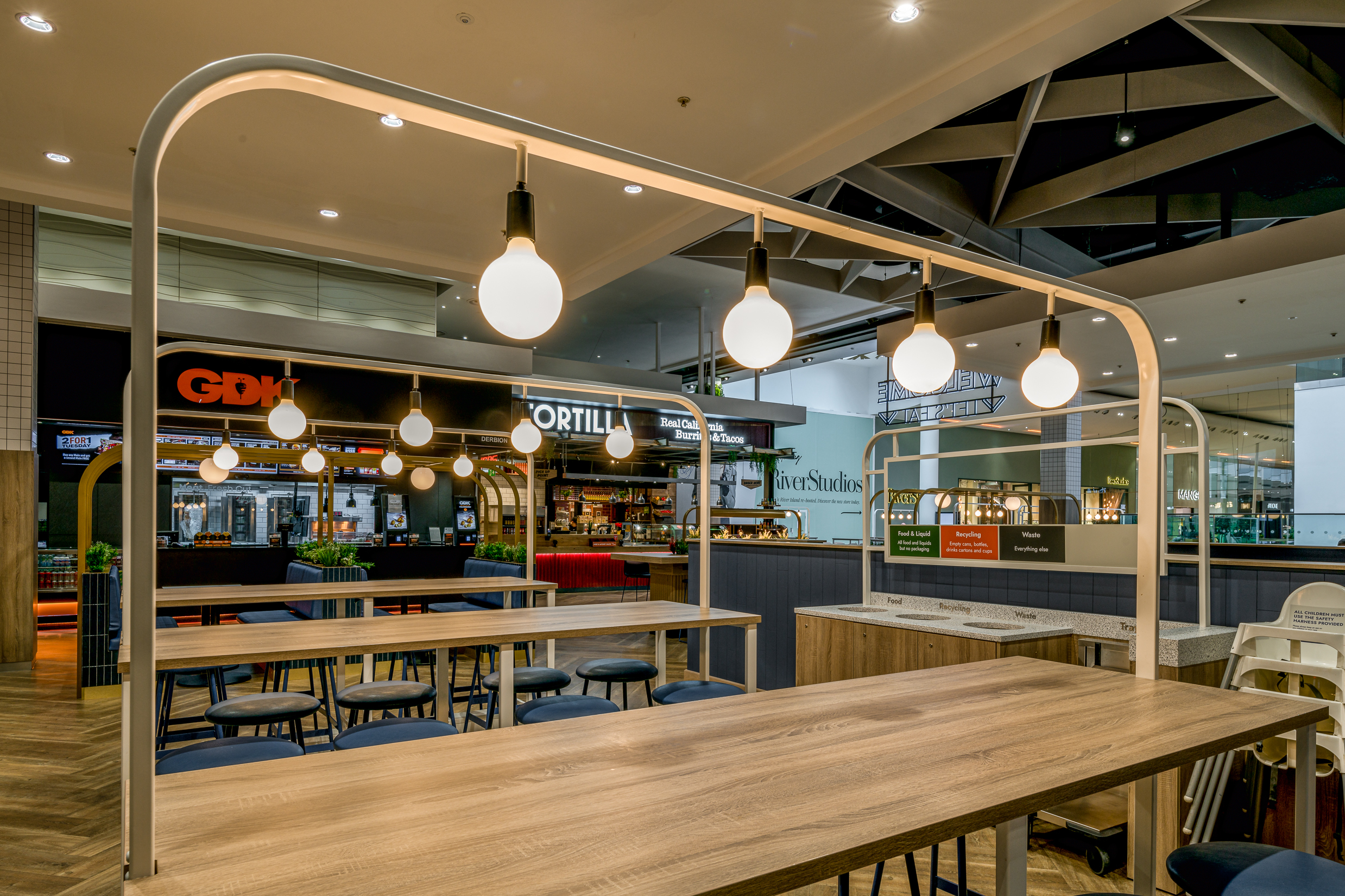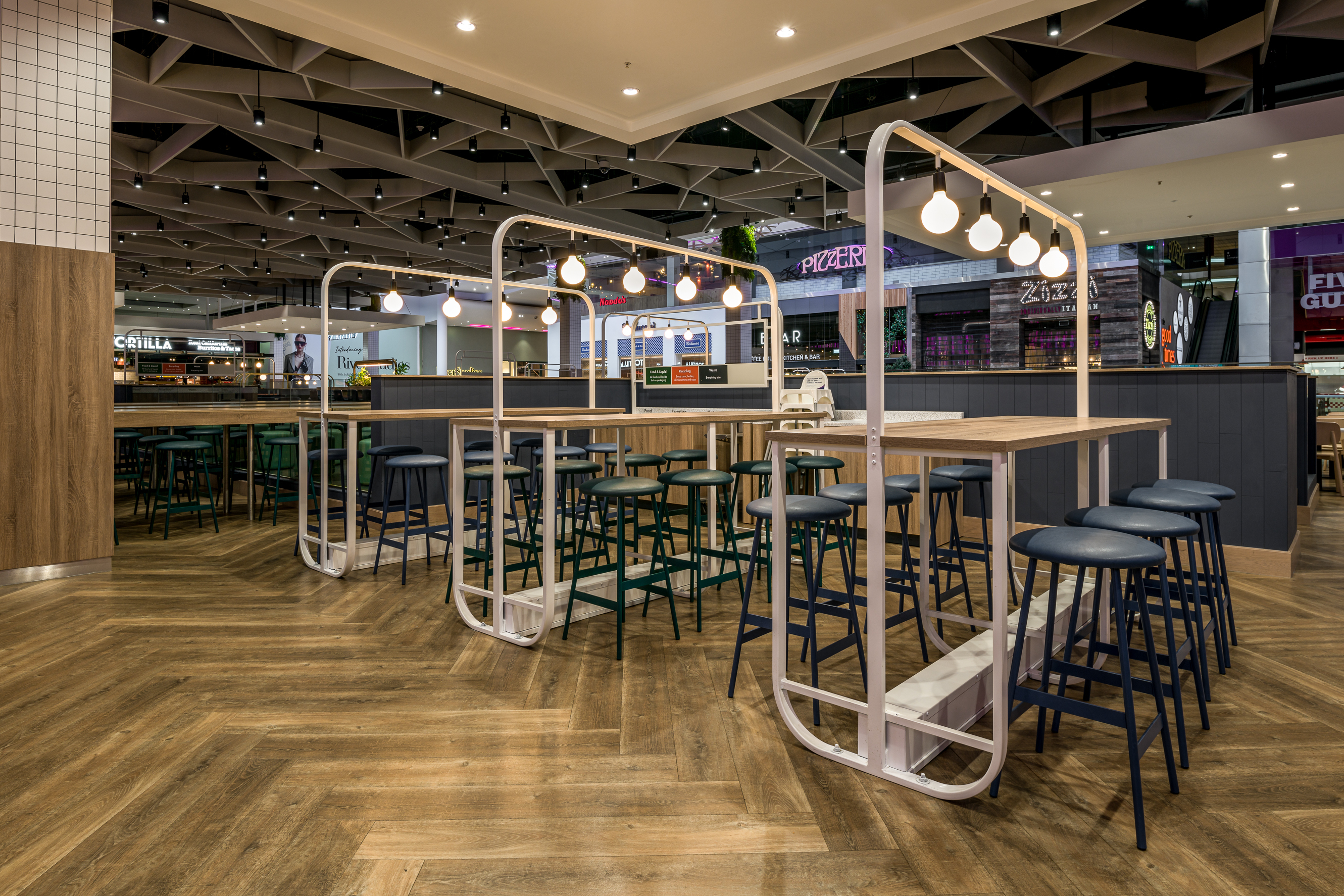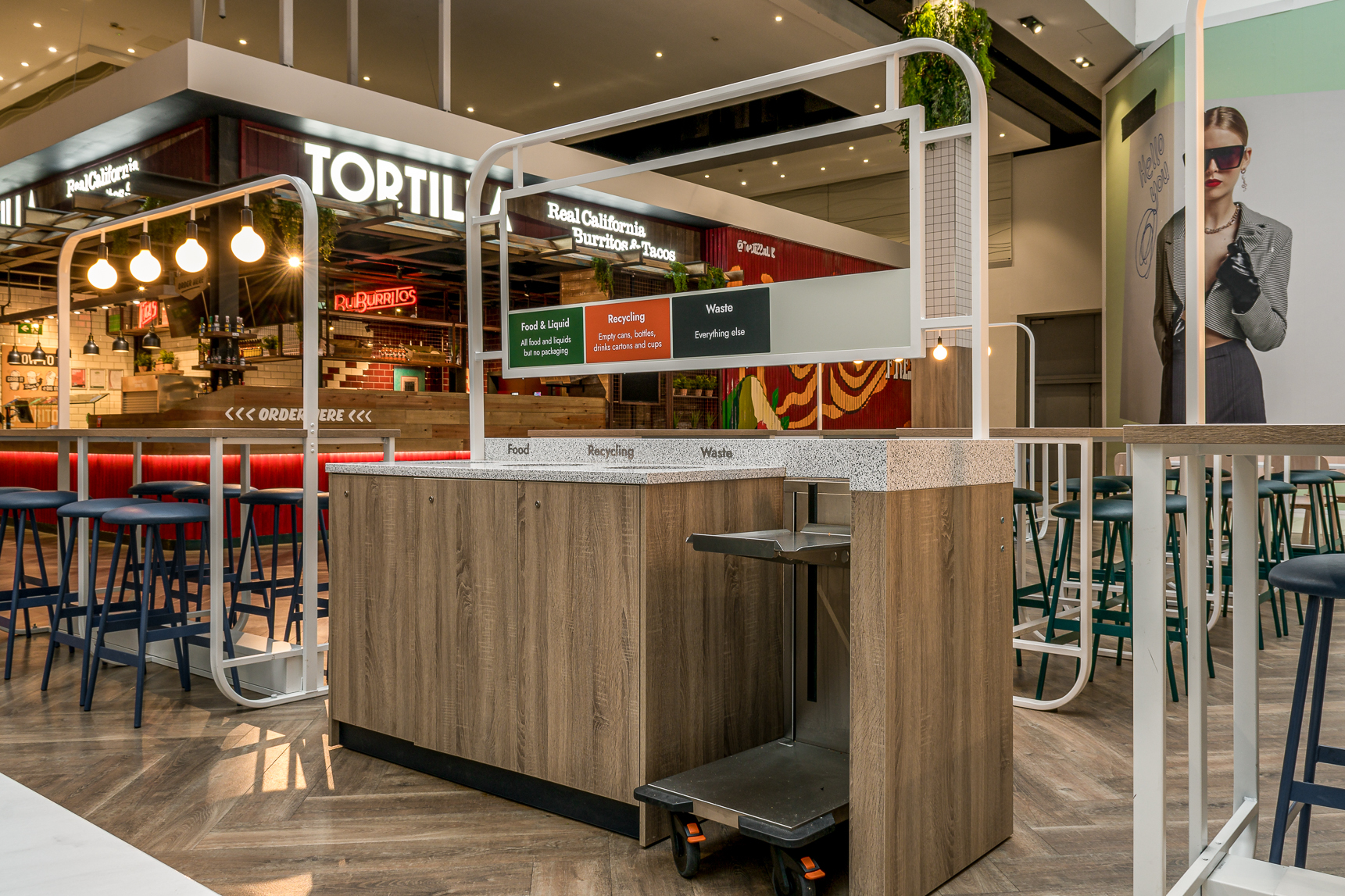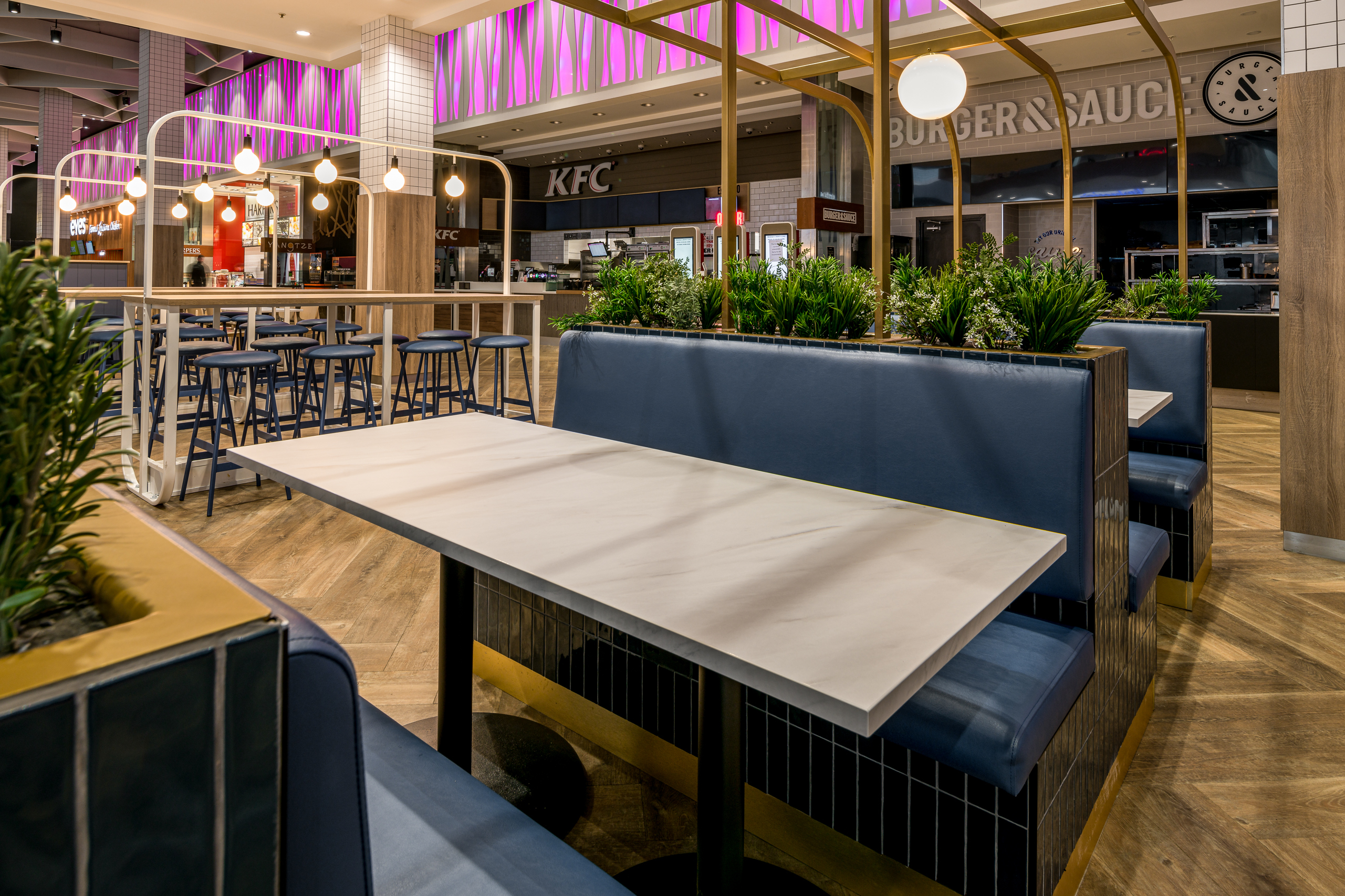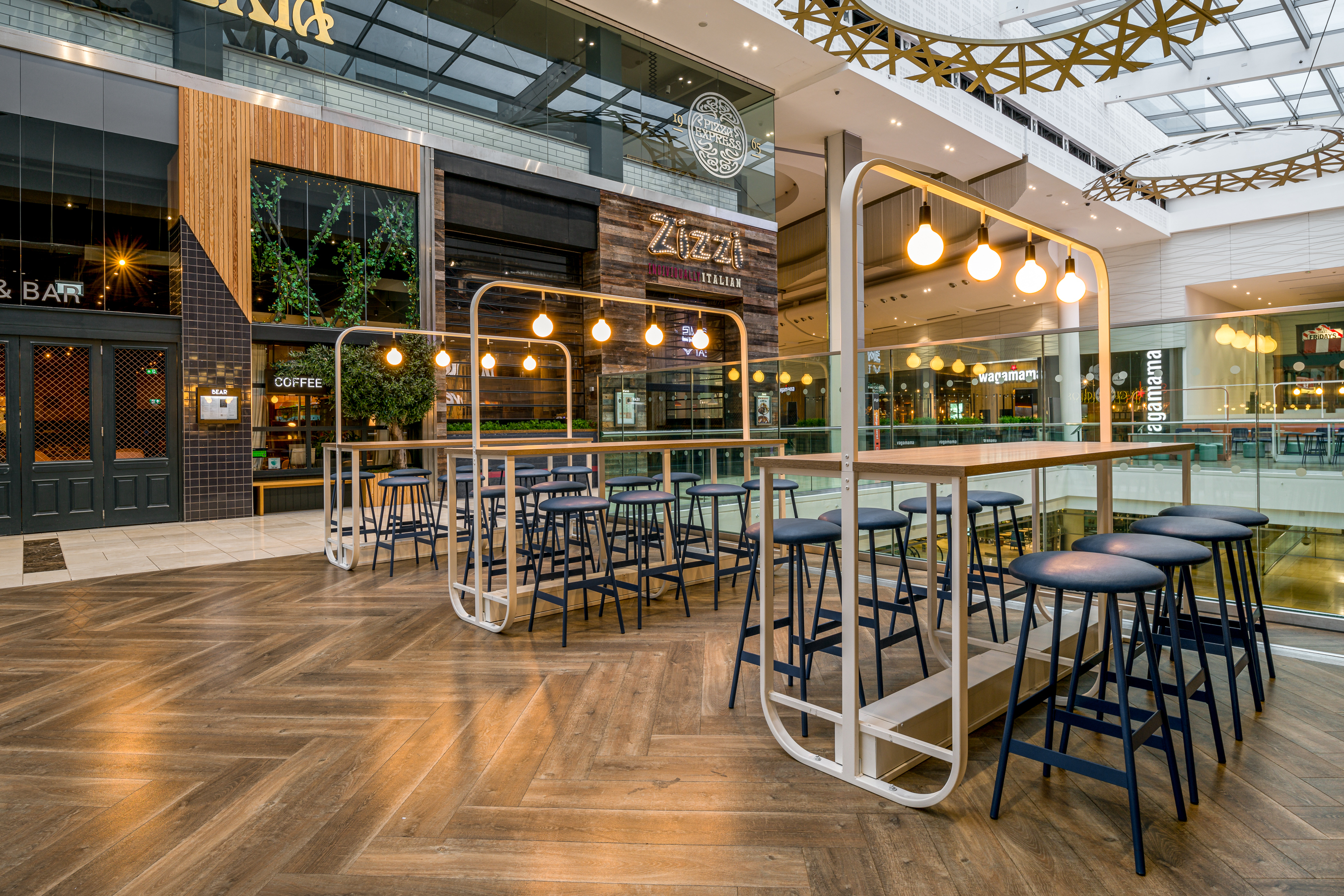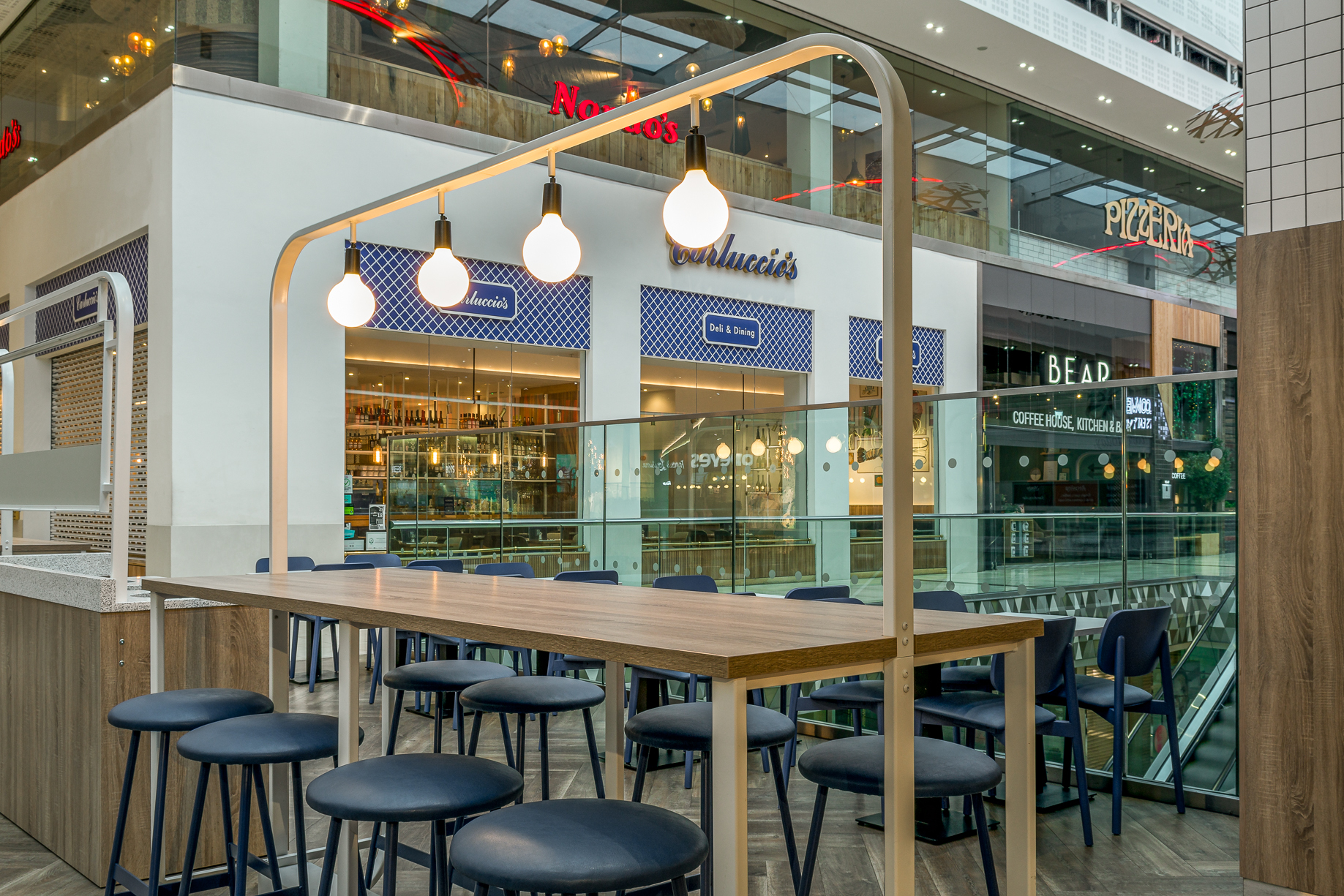 This sort of project is always really enjoyable for our team as there's lots to get to grips with, and plenty of creative thinking and problem-solving along the way. The end result is pretty special and we're delighted with how things went - it was another creative, collaborative experience and that's just how we like it.