Burger & Lobster, Harvey Nichols, London
A new look for an iconic London setting - bespoke seating and tables for a buzzy Knightsbridge restaurant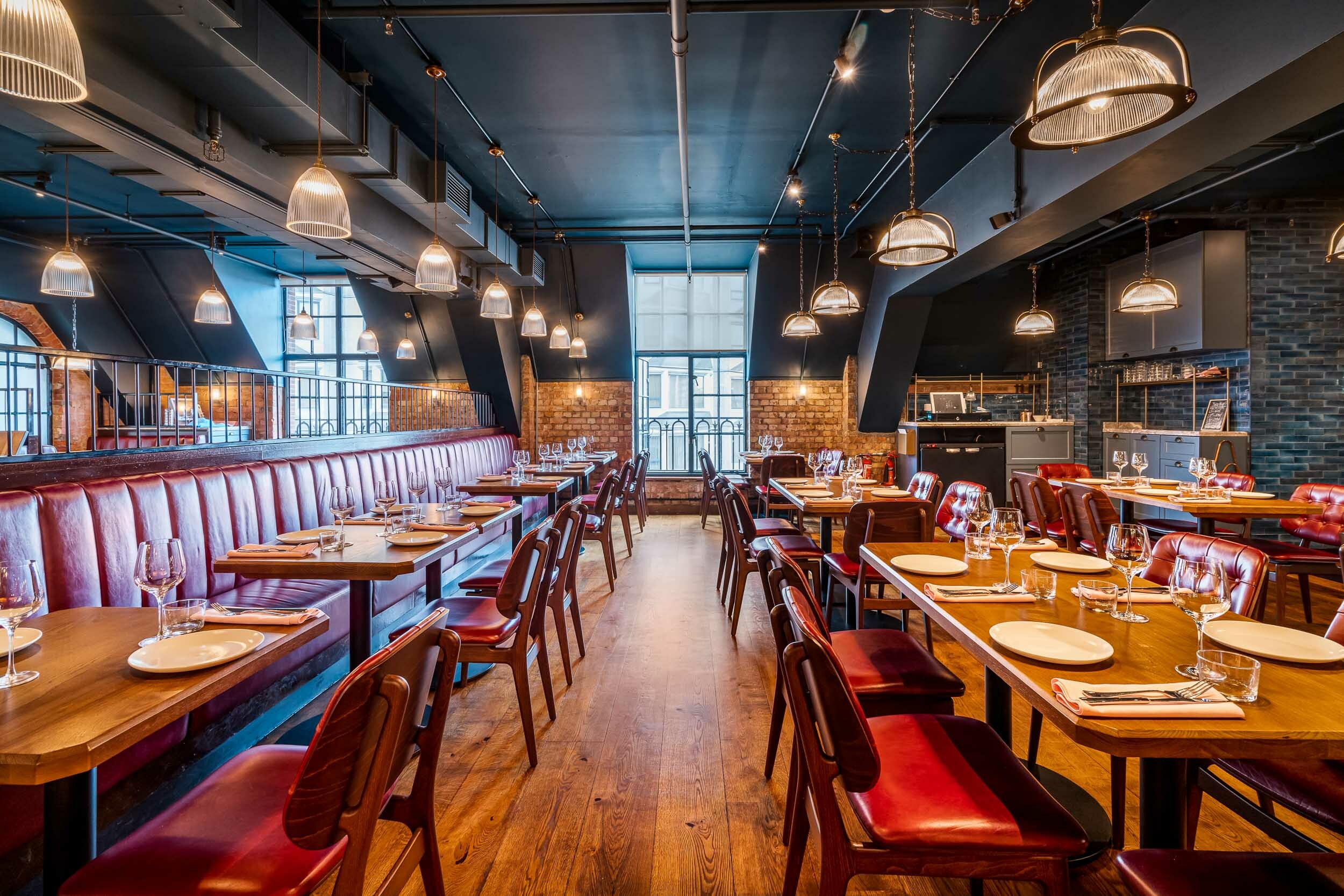 Where fashion meets food: the latest launch in our programme of installations for Burger & Lobster took us to retail royalty with the refurbishment of the restaurant group's Harvey Nichols location.
Following successful projects at addresses across London including Dean Street, Leicester Square and Bond Street, we headed to one of the most exclusive addresses in town - the famous 5th Floor restaurant at Harvey Nichols.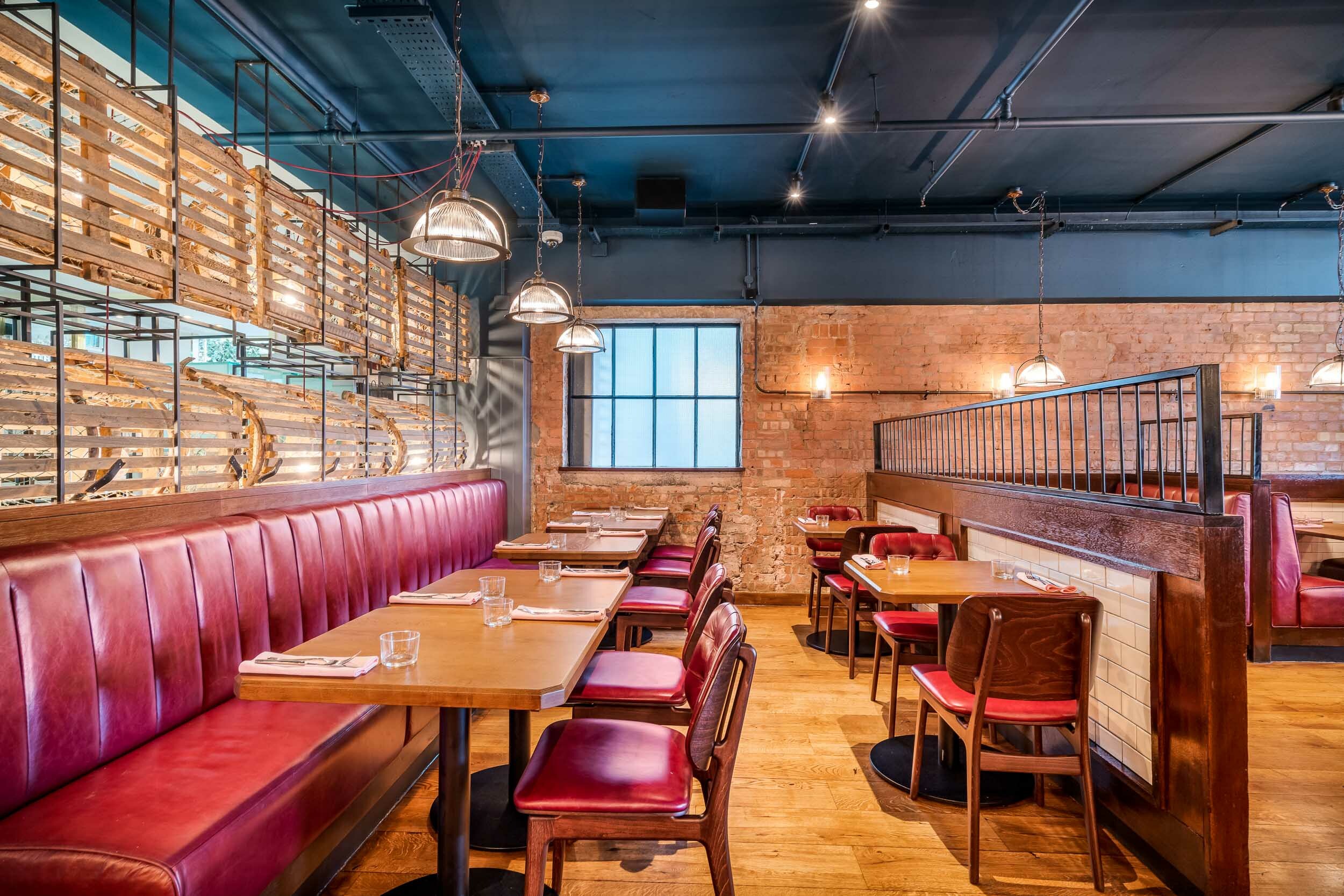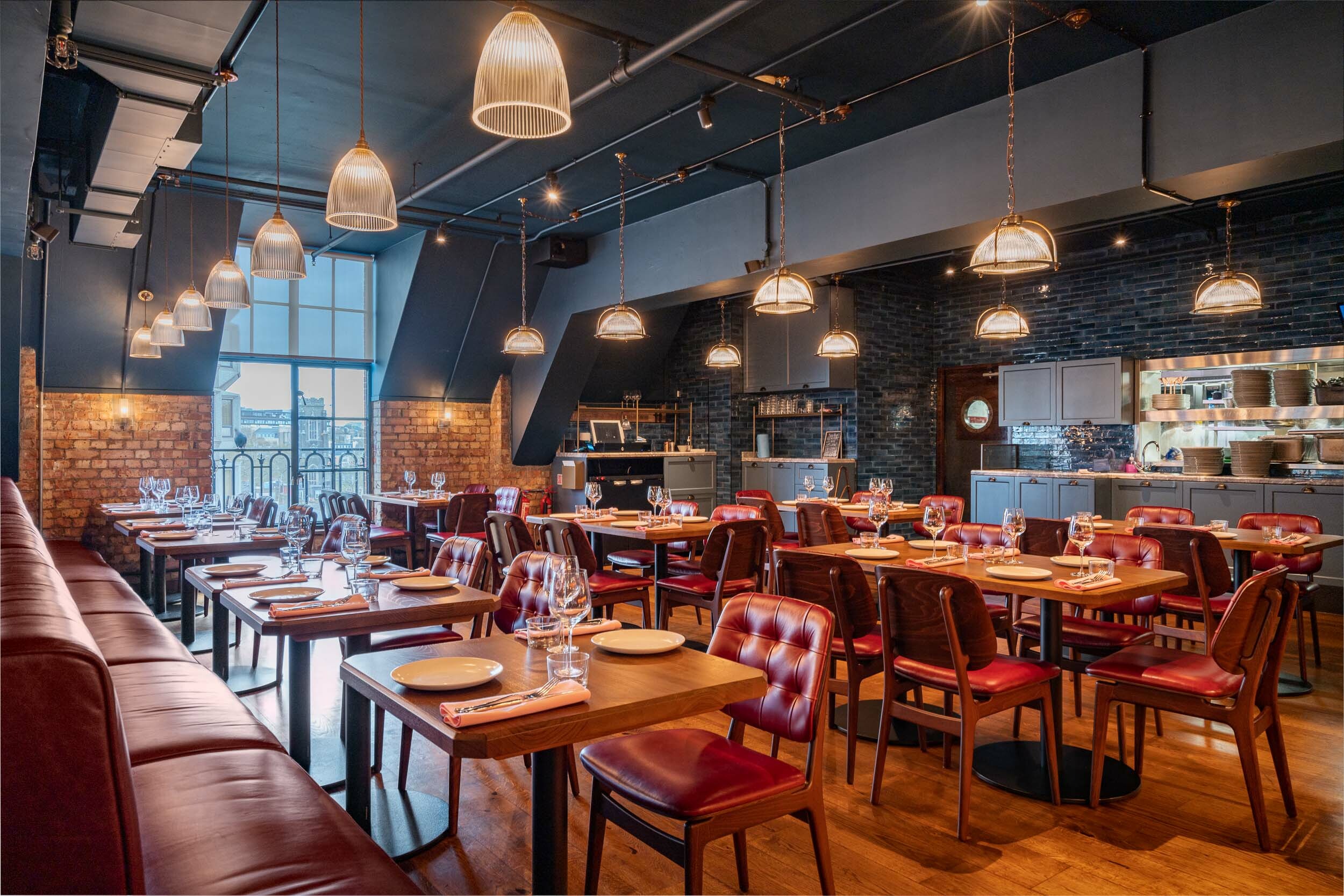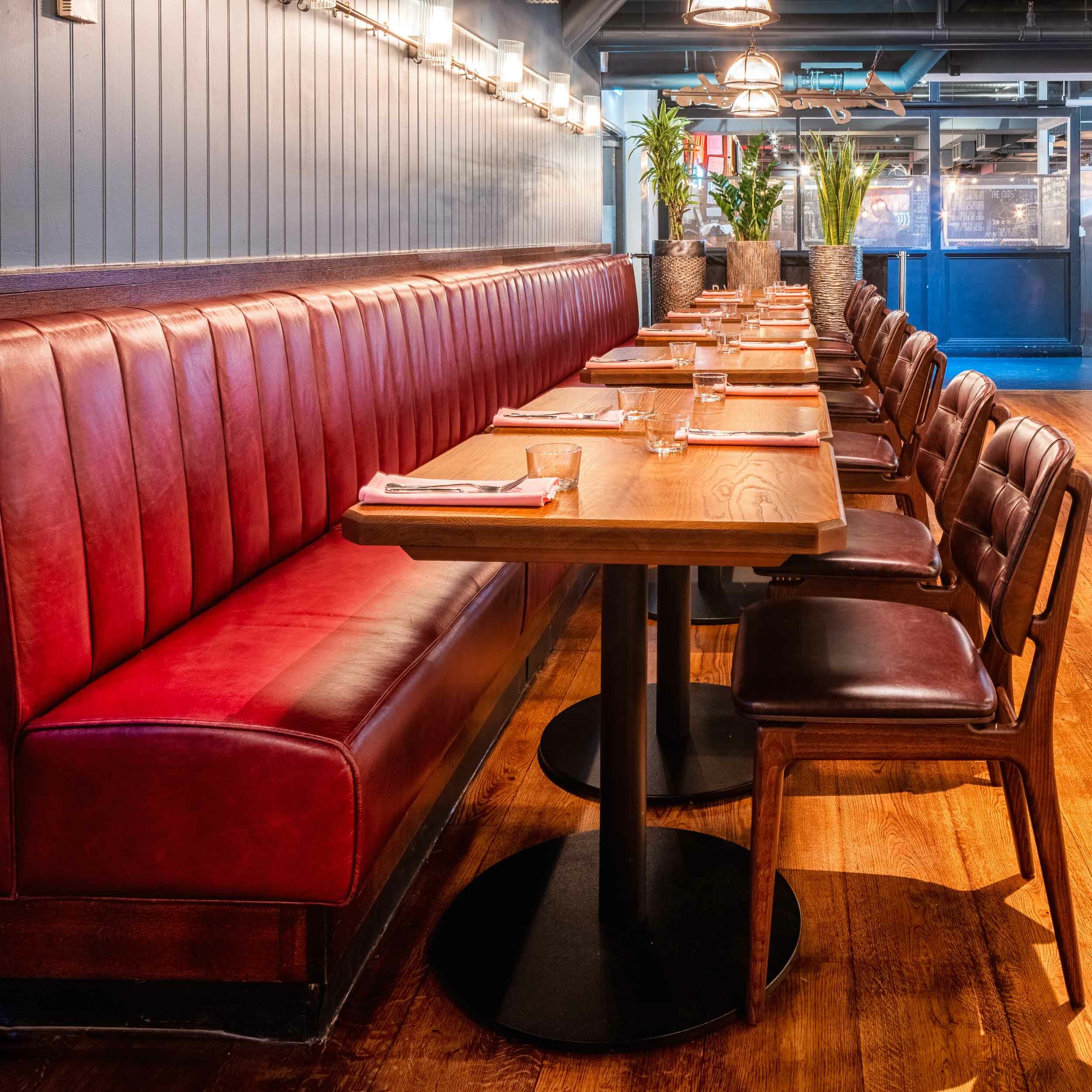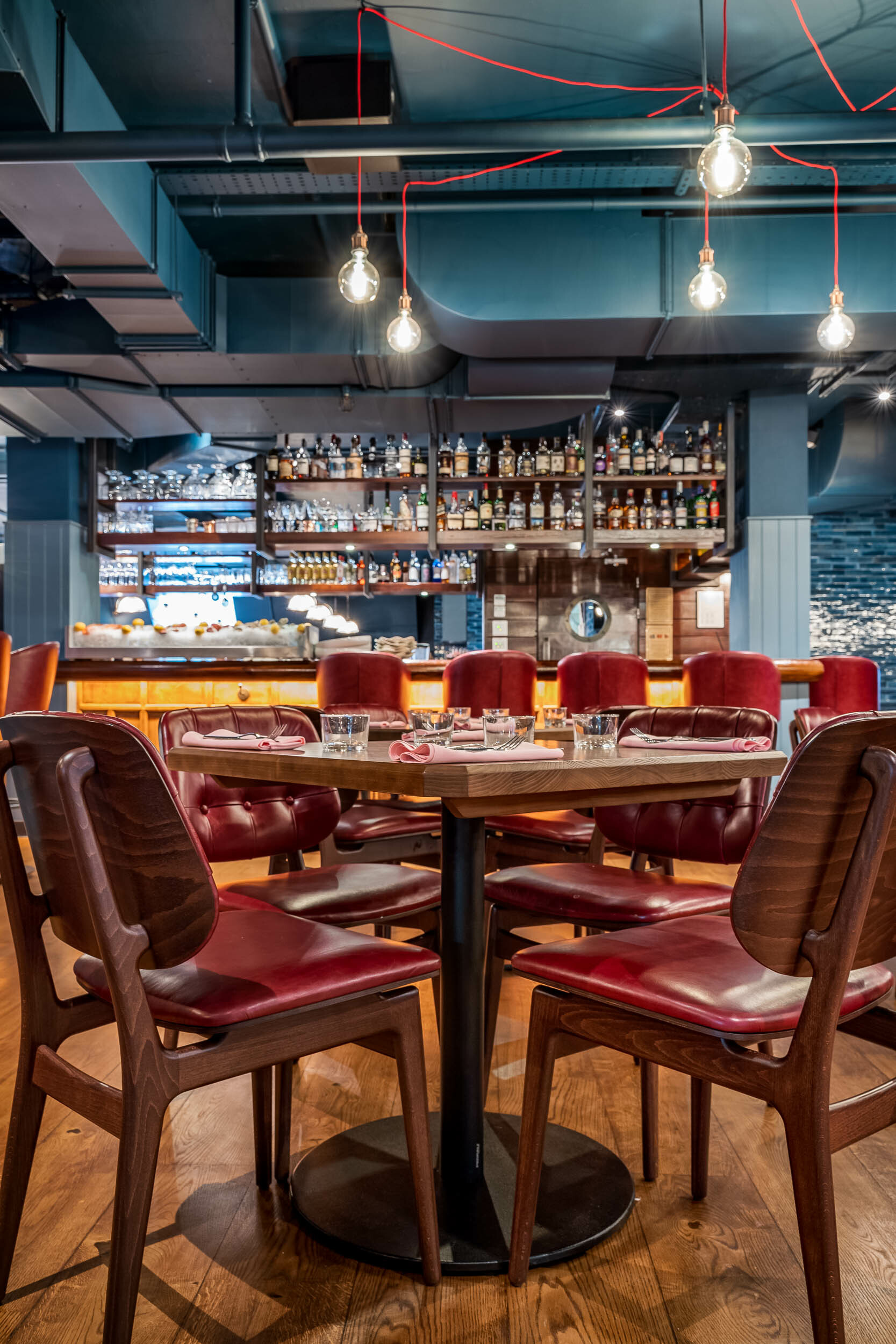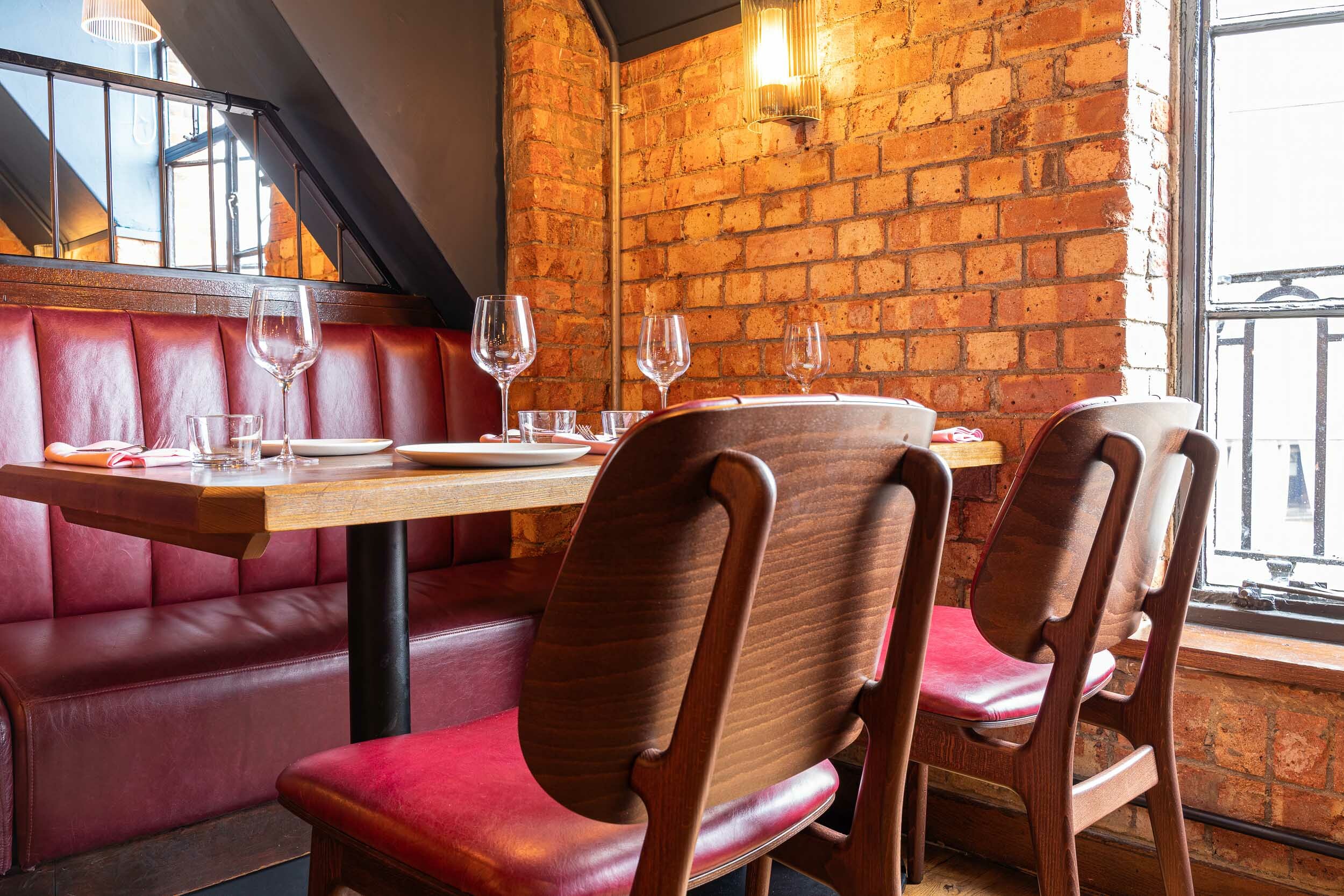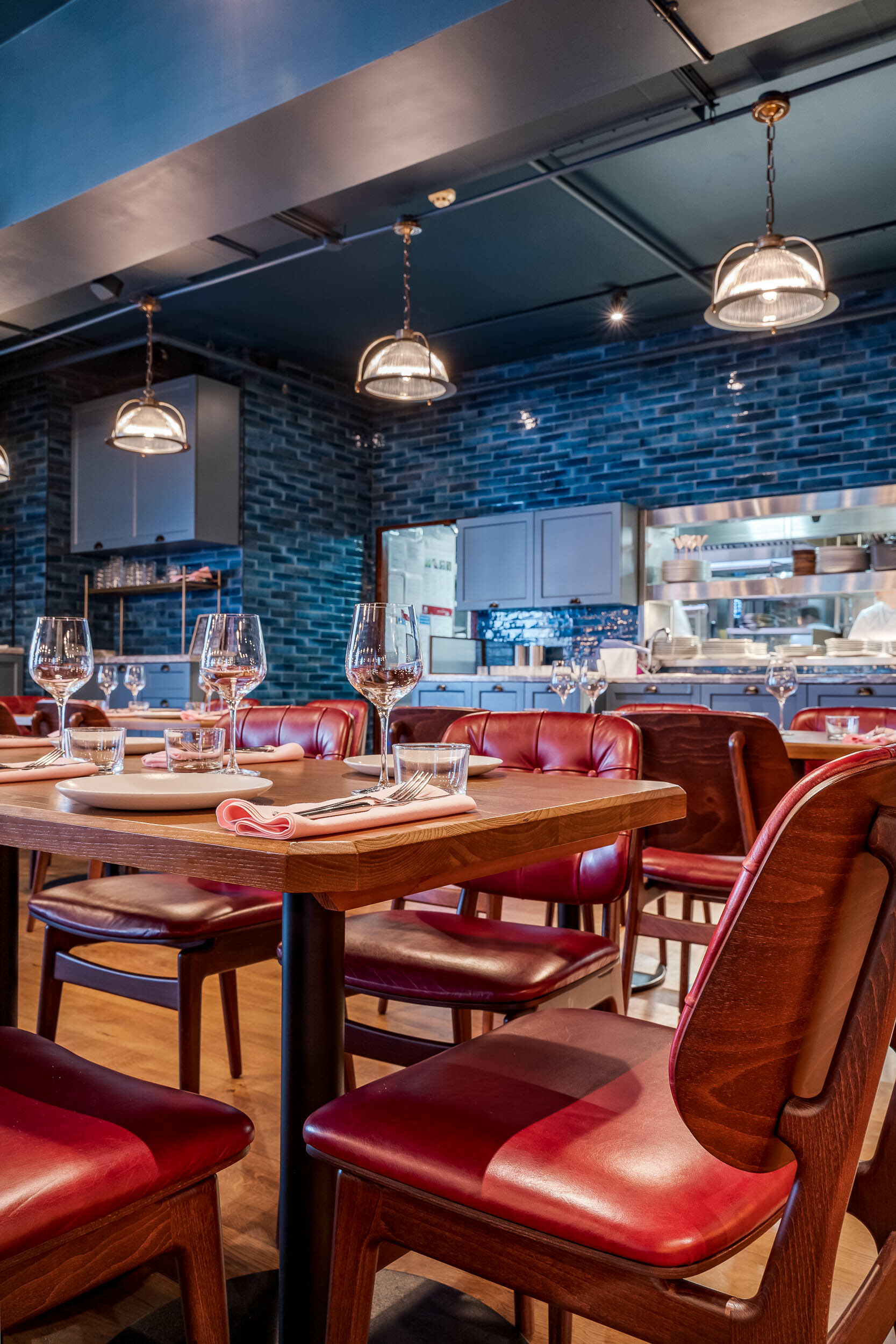 We supplied seating and tables as part of the new look interior, including our Chloe side chair and bespoke tables. The Chloe chair will be used at all locations - with a fully-upholstered seat and back to keep customers comfortable throughout their visit, it's a great choice for a hospitality venue. We added a bespoke touch, finishing the back with a buttoned detail which works brilliantly with the burgundy and smoke leather to give a contemporary, clubby feel.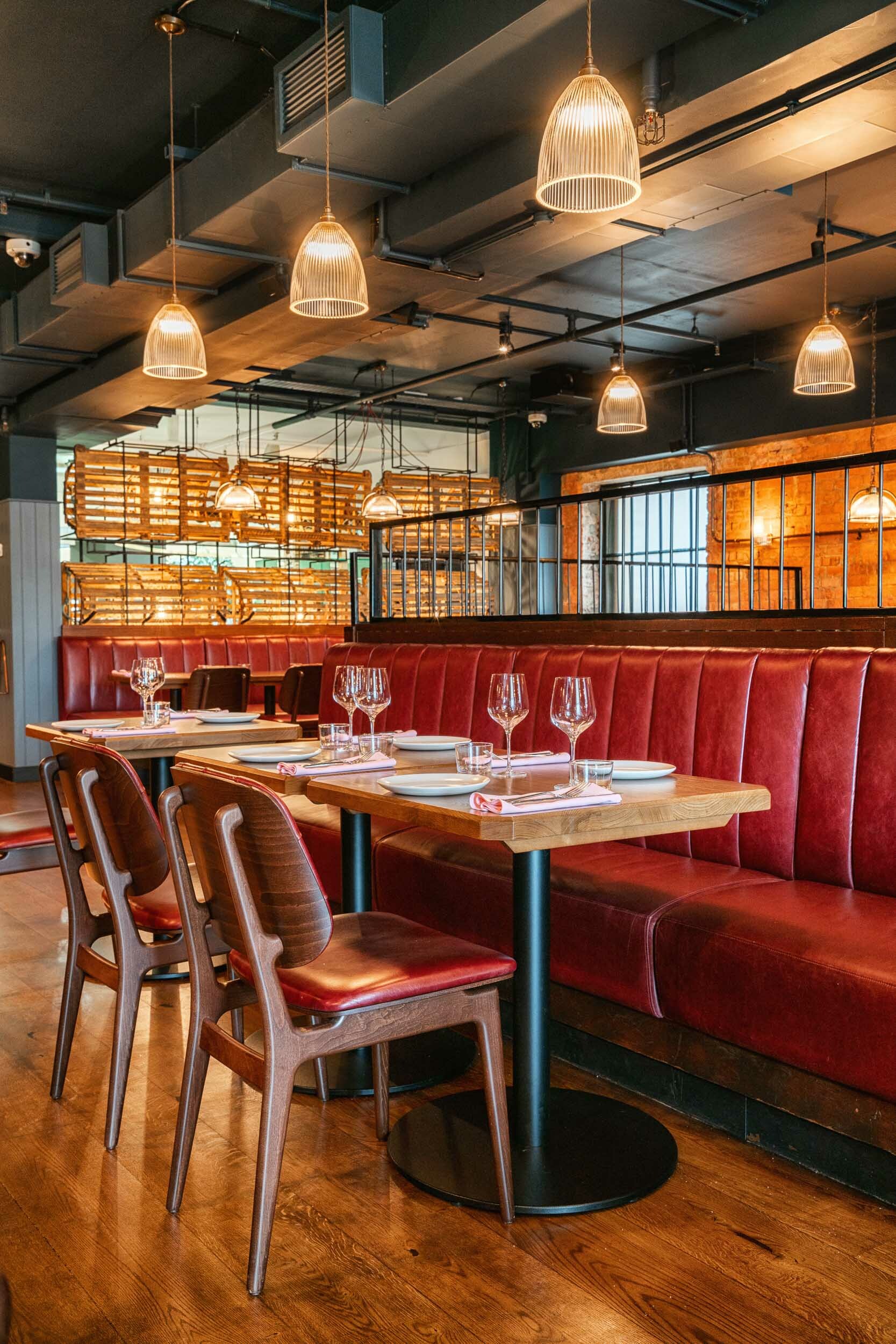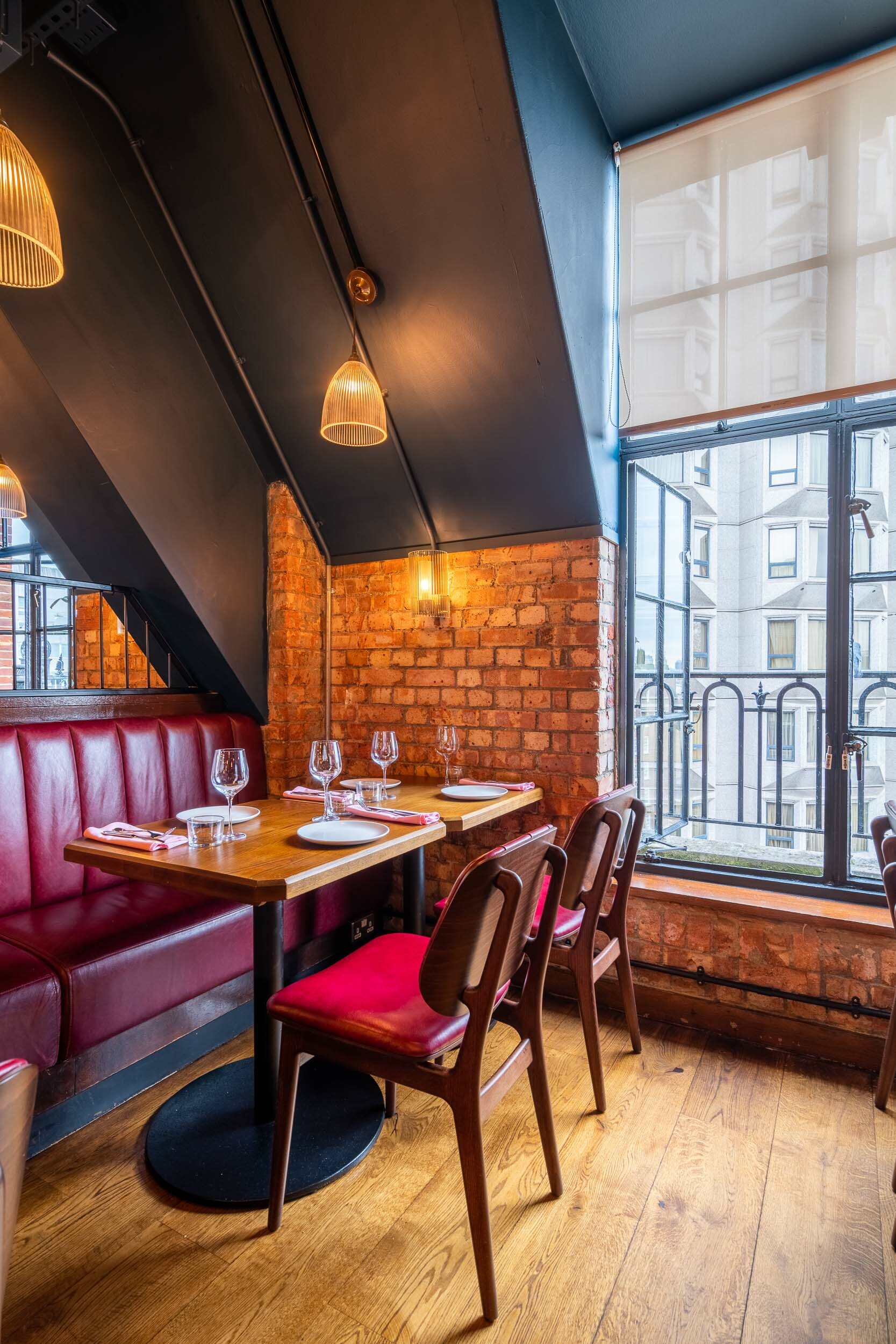 The chairs look great next to our bespoke tables - we worked hard to get the chamfered edge just right on the rectangular tables and were really pleased with the end result.