DoubleTree by Hilton Excel
Situated right in the heart of Excel, is the cutting edge DoubleTree Hotel by Hilton. With its spacious and modern guest rooms and close proximity to the Excel Exhibition Centre and Canary Wharf, it makes it the ideal base for any business or leisure guests.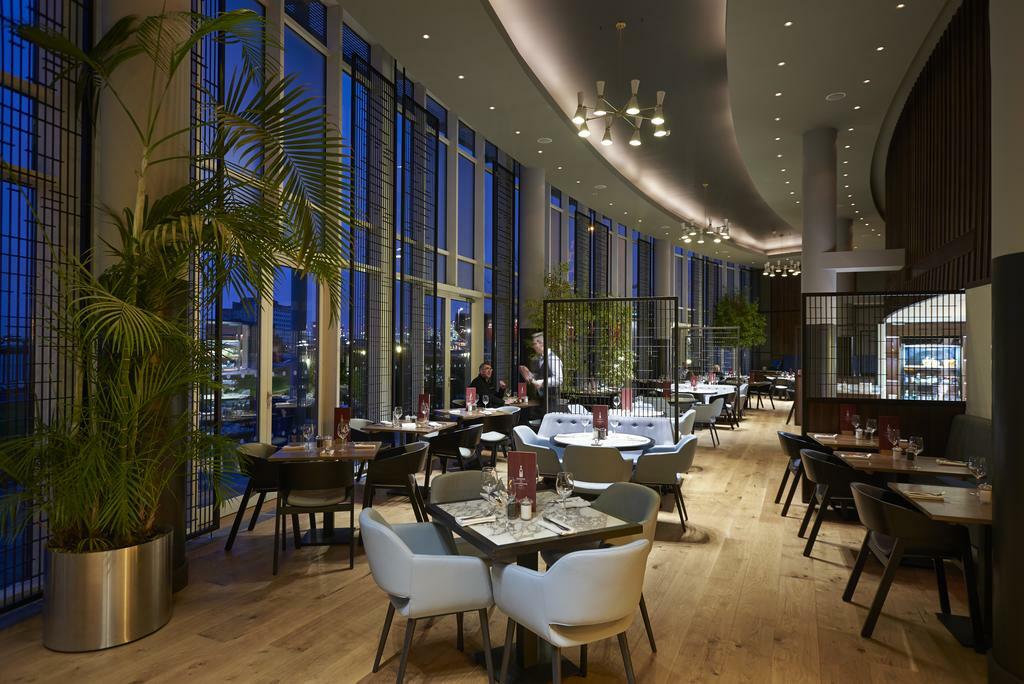 Working with the award-winning designers, Design LSM along with procurement management firm Room Facilities, Furniture Fusion were given the brief to produce and supply a whole host of contract furniture for this project. DoubleTree's intention was to experiment with their branding and overall perception, from their client's point of view. They wished to upscale their cache in the business hotel sector, within a reasonable budget framework. To this end, the Excel site was chosen as a loose benchmark venue for the company to realise their concept.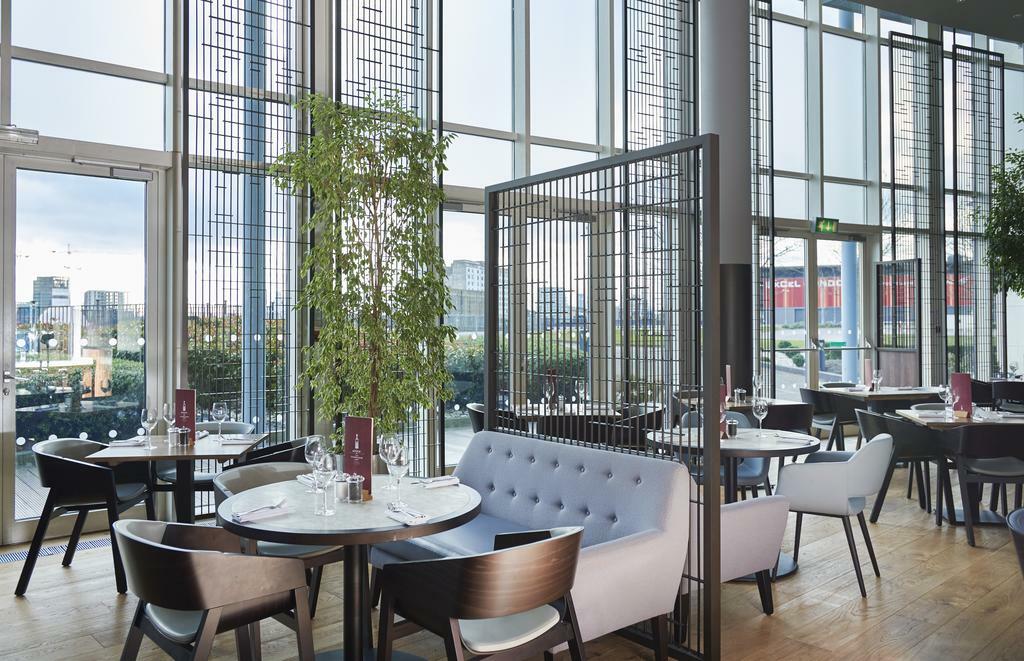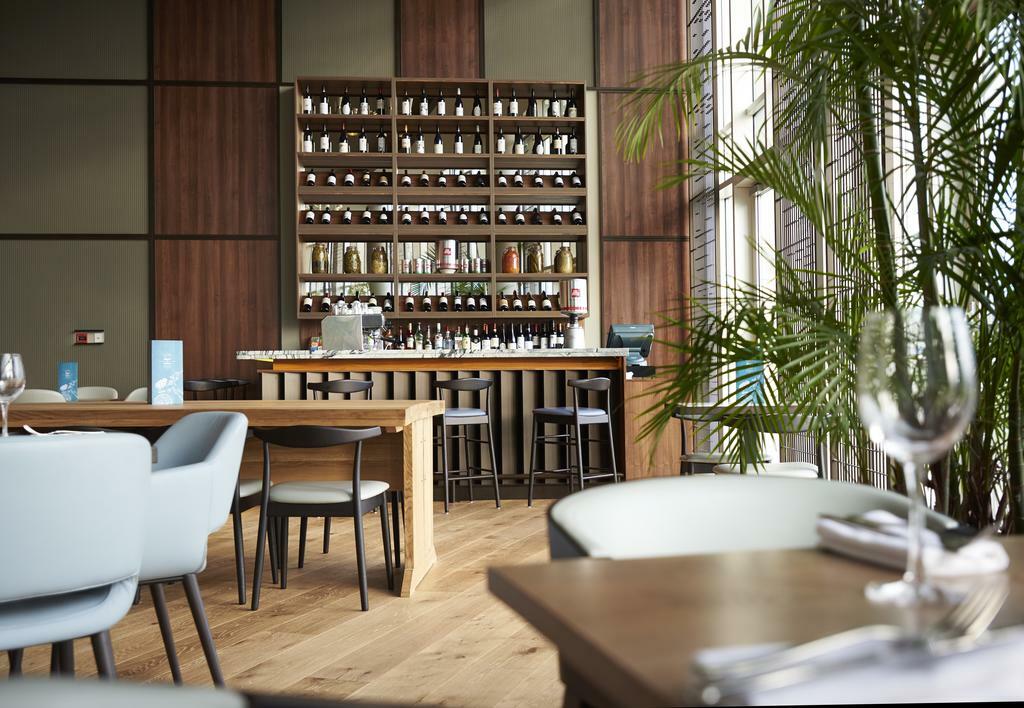 This was a large undertaking for Furniture Fusion as the concept the designers produced demanded solutions, which encompassed various situations within the project. There was, however, one main recipe for this project, to create a modern luxurious feel within clean open plan areas that delineate using elegant unobtrusive divisions, and of course, within the budget framework mentioned earlier.
Looking at the plan Furniture Fusion decided to look at each section separately to give a suitable and high-quality solution based on the briefs criteria.
The Reception comprises of bespoke sofas, armchairs and coffee tables. The seating has been covered with a mixture of quality fabrics and real hide.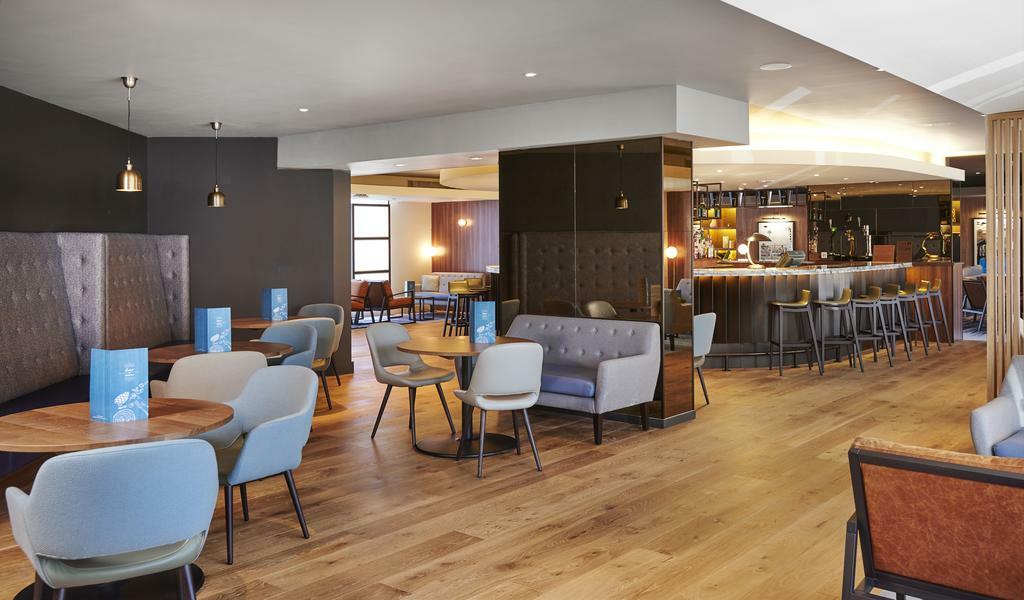 Within the lounge and bar are you find a host of different seating concepts including beautiful lounge chairs, bespoke sofas, elegant one-off bar stools, distinctive showpiece high-back chairs, all accompanied by a selection of fabulous benches and tables.
We have supplied a plethora of seating styles for the restaurant, all cohesively brought together to result in an elegant and luxurious statement. Materials used have been quality woods, high-end fabrics and real hides. There was another addition to the restaurant in the form of bespoke marble tables that have had their edges machined especially to accept a 'one-off' wooden edging. These tables also had a bonded acoustic fabric on the underside for the specific function of dampening the noise created by the glasses and other items as they are brought down on the top surface.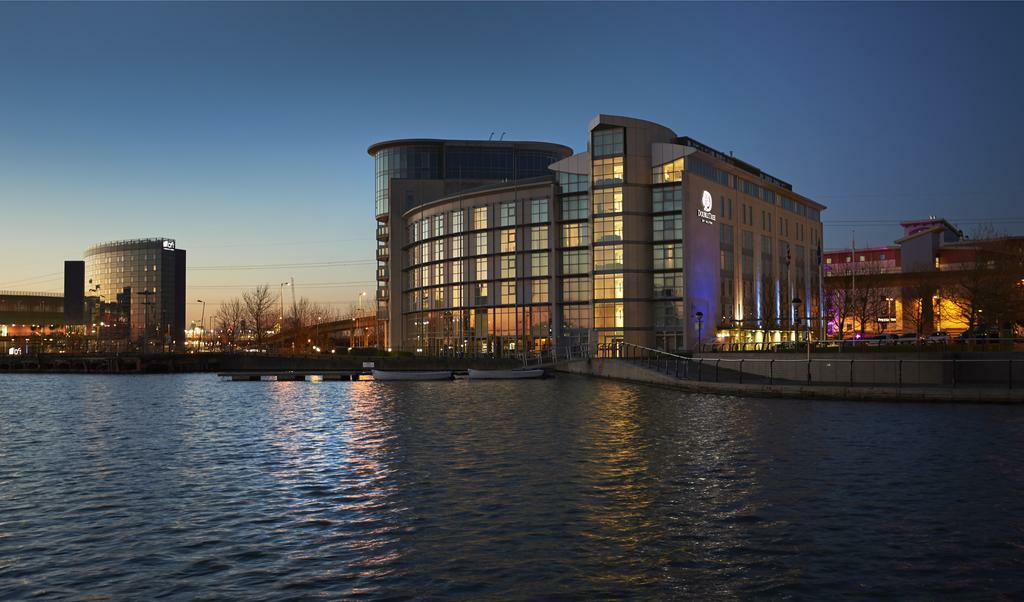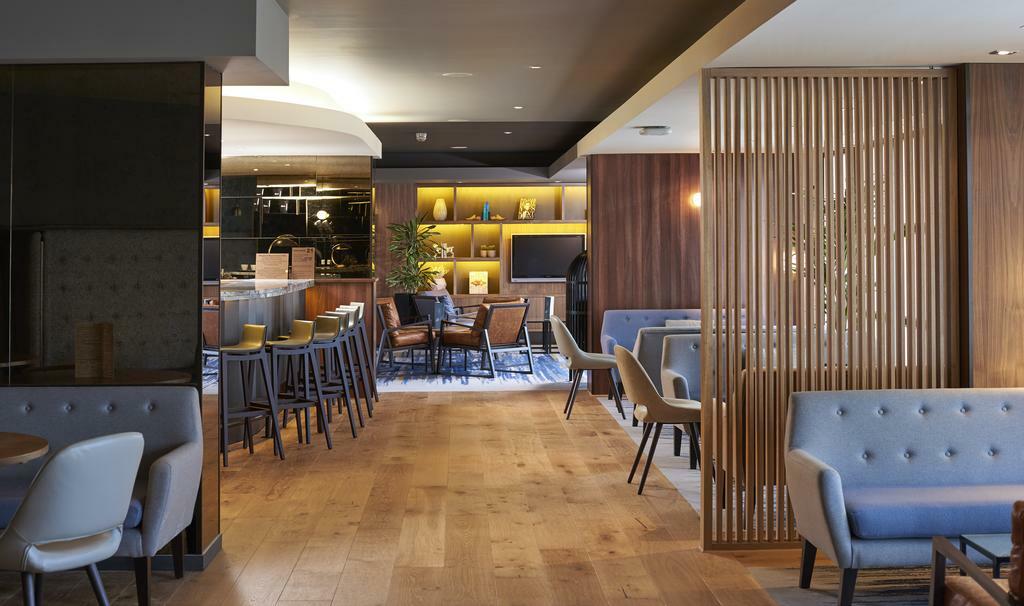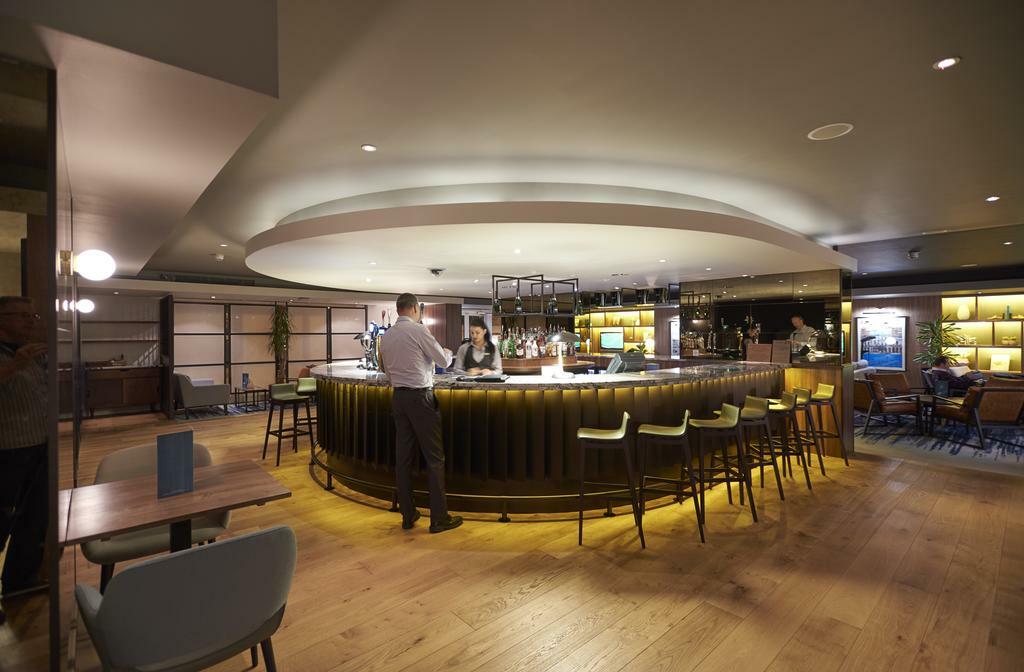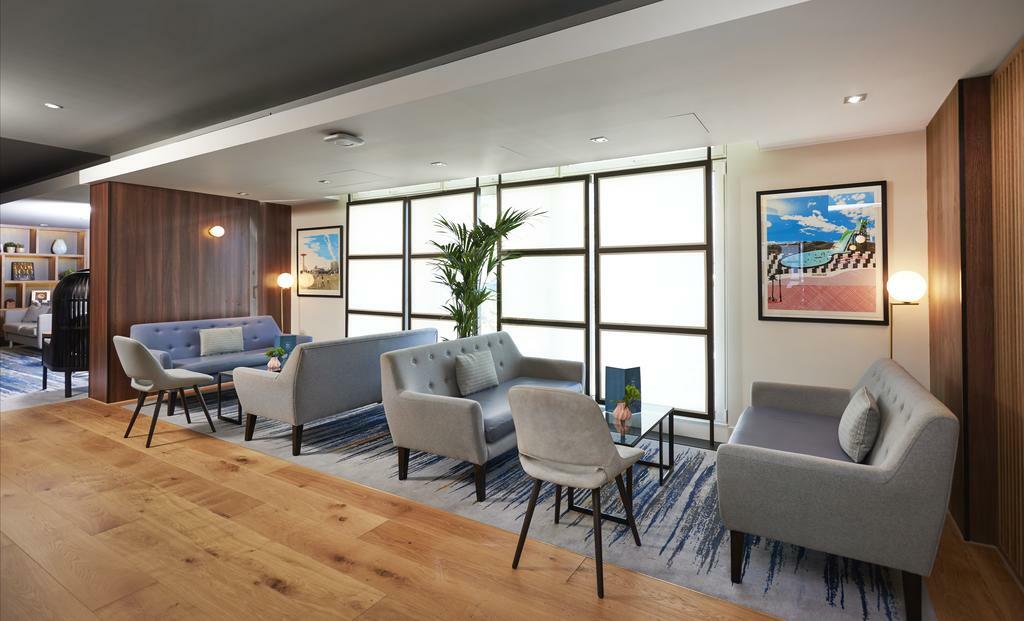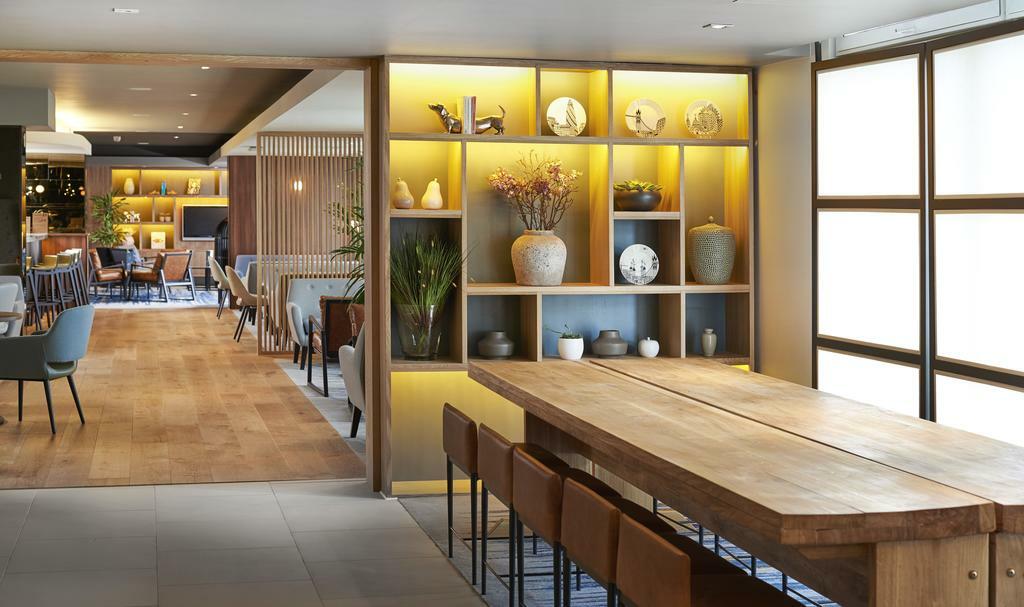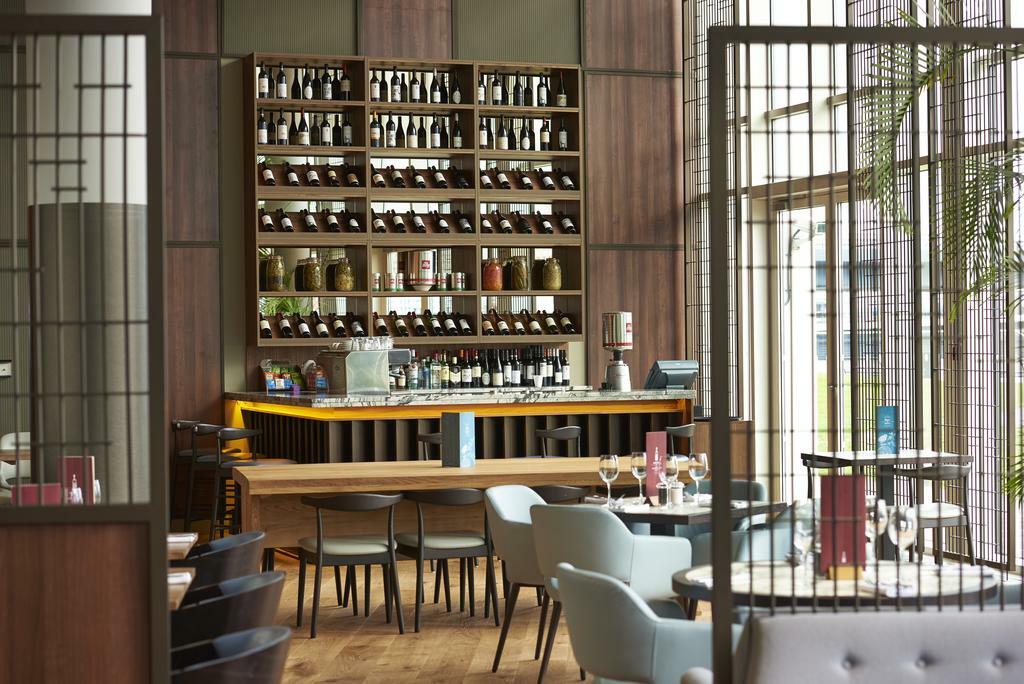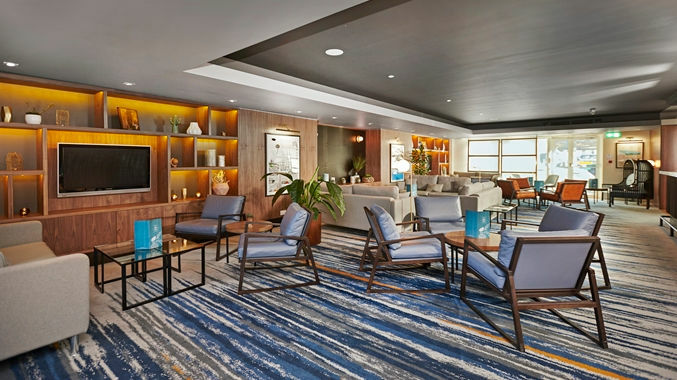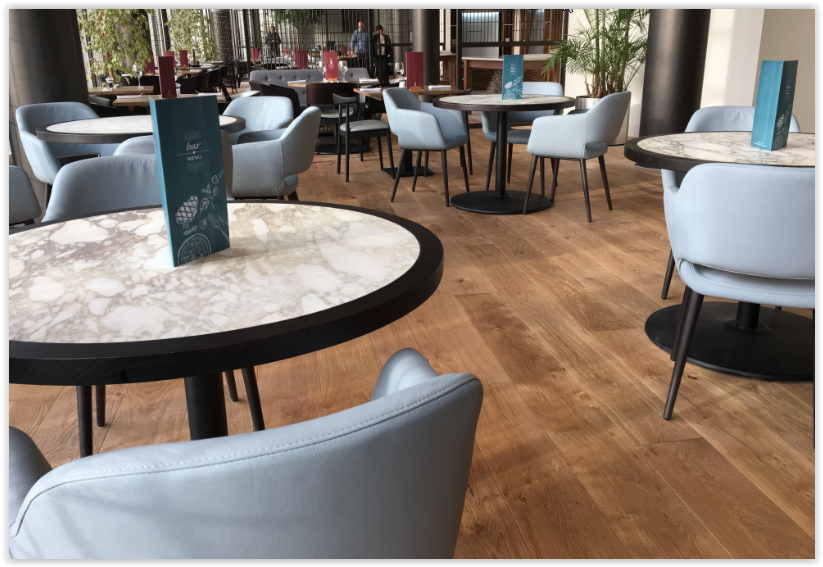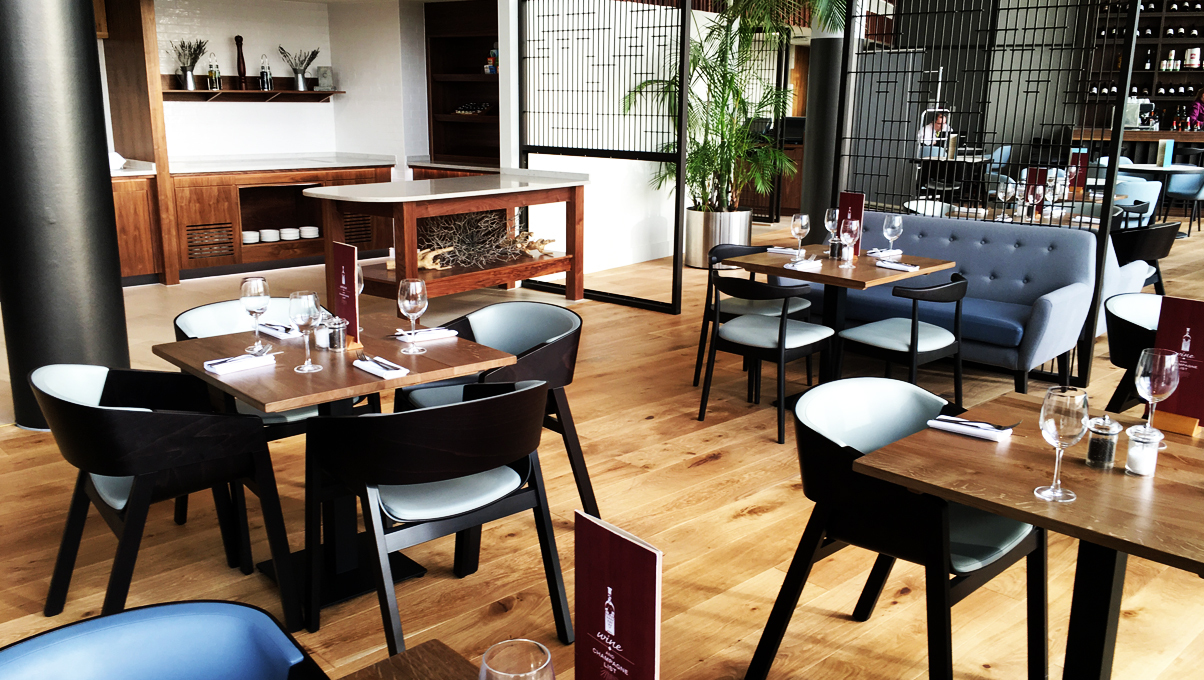 On top of furnishing public area, we have delivered desk chairs for the rooms, upholstered in a beautiful brown faux leather.
When all the ingredients were put together on site, the finished appearance was really something. As you walk through, you are immediately reminded that whilst the different sections have their own identity there is also the seamless lineage of the pieces chosen, which works together very well.
Who knows, if DoubleTree sees the benefits of this image experiment you could see very similar projects spread throughout their other sites.