Hām Restaurant West Hampstead
Vintage vibes and inviting textures for a stylish neighbourhood restaurant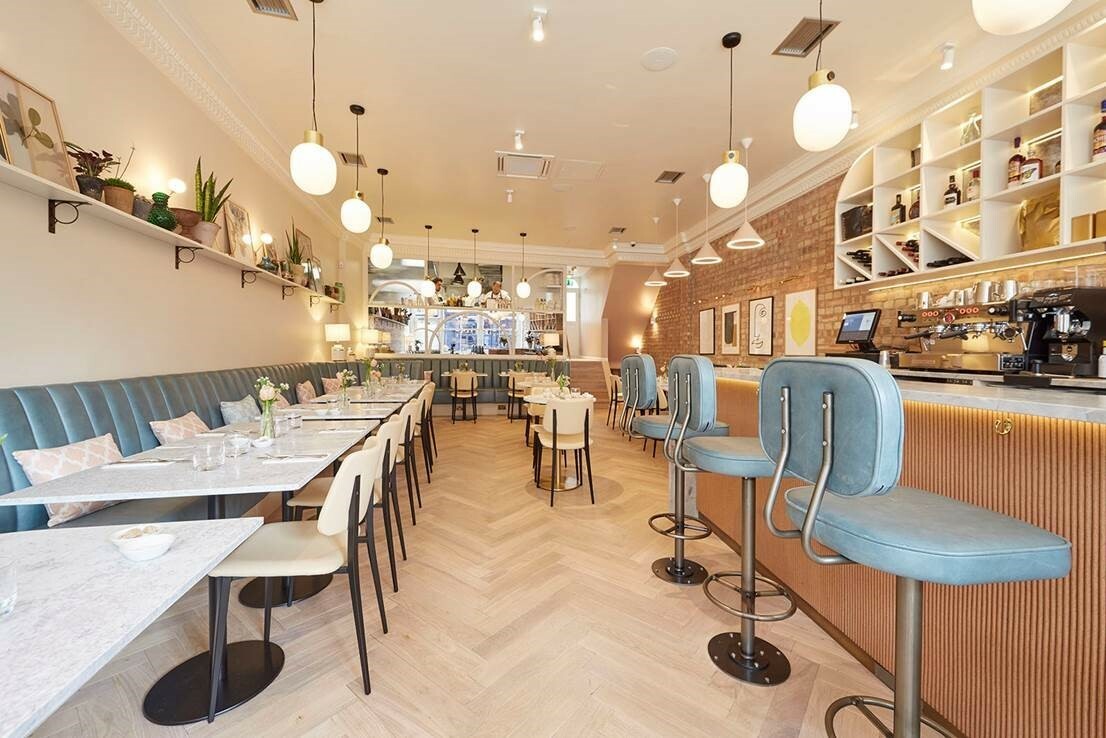 Hām is a casual, friendly, local restaurant offering simple but imaginative modern British food, located in the heart of London's stylish West Hampstead.
Owner Rose Tuckey fell in love with the interior of Blandford Comptoir in Marylebone, one of our previous projects, and knew this was the look and feel she wanted for her restaurant. We worked with her to create an interior with a touch of vintage charm, full of curves, using a mix of velvet, metal, leather and marble. The result is a really inviting interior, with plenty of texture and a boutique atmosphere.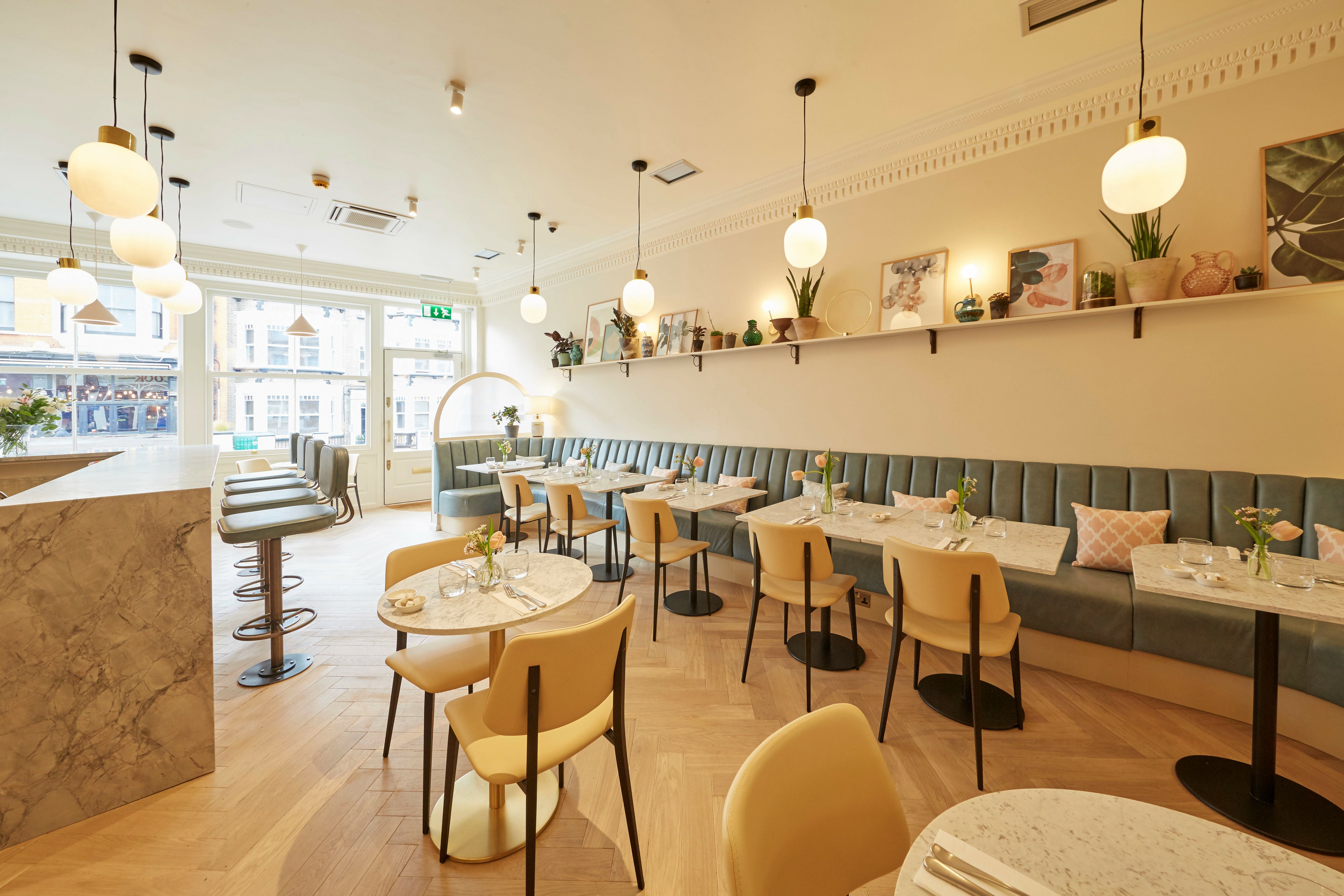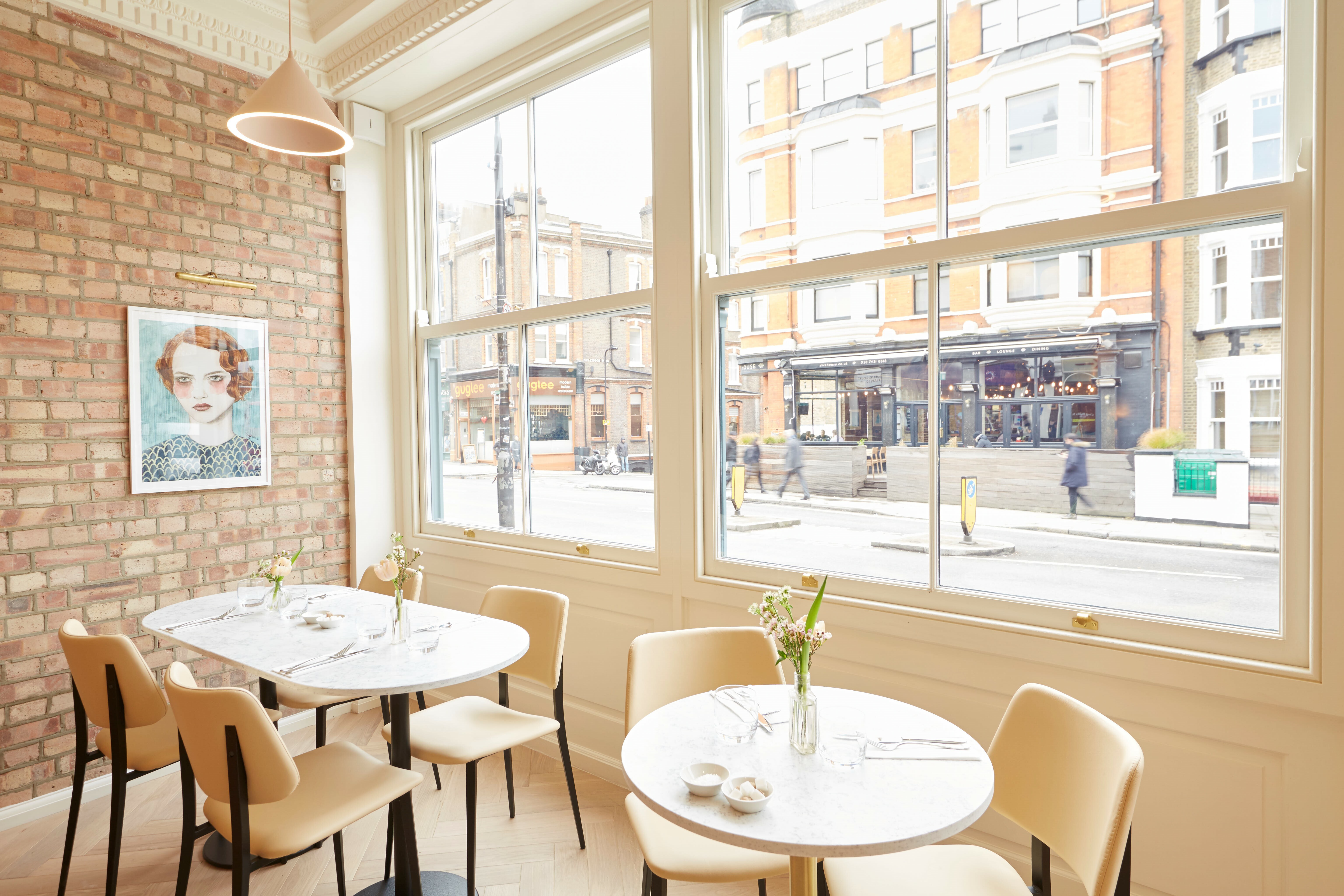 We designed bespoke floor-fixed bar seating with beautiful soft turquoise leather upholstery. Our Joe chair was also upholstered in a light leather to contrast its slender black metal legs.
Table tops were all supplied in marble, in a mix of square, round and half-moon shapes. Booths create a seamless flow around the space and give a relaxed, intimate seating option for guests.
The interior also features some neat design details, such as the use of recycled leather in the front of the bar, folded into small wave shapes, to create softness against the marble bar top.
Lighting fixtures with a brass finish match with freestanding table bases, as do the legs on the Joe chair, making brass and marble the main finishes in the space.