Harry's Bar London
Harry's Bar is a well-established venue in the heart of the City of London, right on Ironmongers Lane. Classy interior, amazing food and a great selection of wines, all that Harry's needed was an upgrade on the interior.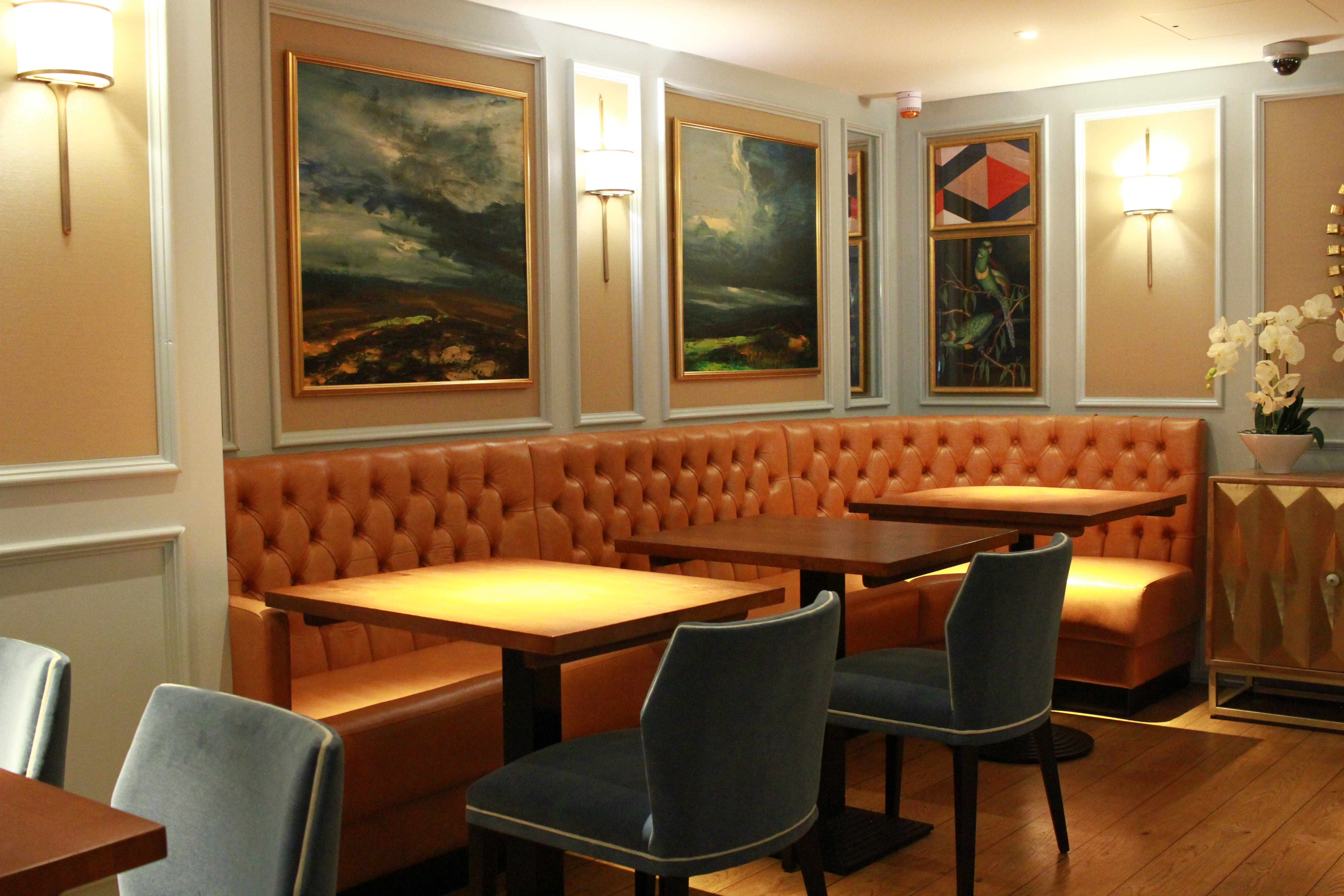 Furniture Fusion was approached by Harry's Bar in December 2017 with a request to refurbish the place in a record time. A fairly big job consisted of a mixture of tables, fixed seating, side and armchairs.
We have designed two types of bespoke fixed seating. The upstairs area has a deep button back, while downstairs dining hosts fluted back seating. The seats, upholstered in a high-quality brown leather, were made at two heights, dining and mid height. For the increased comfort, we have installed a sturdy brass footrest with the mid-height fixed seating.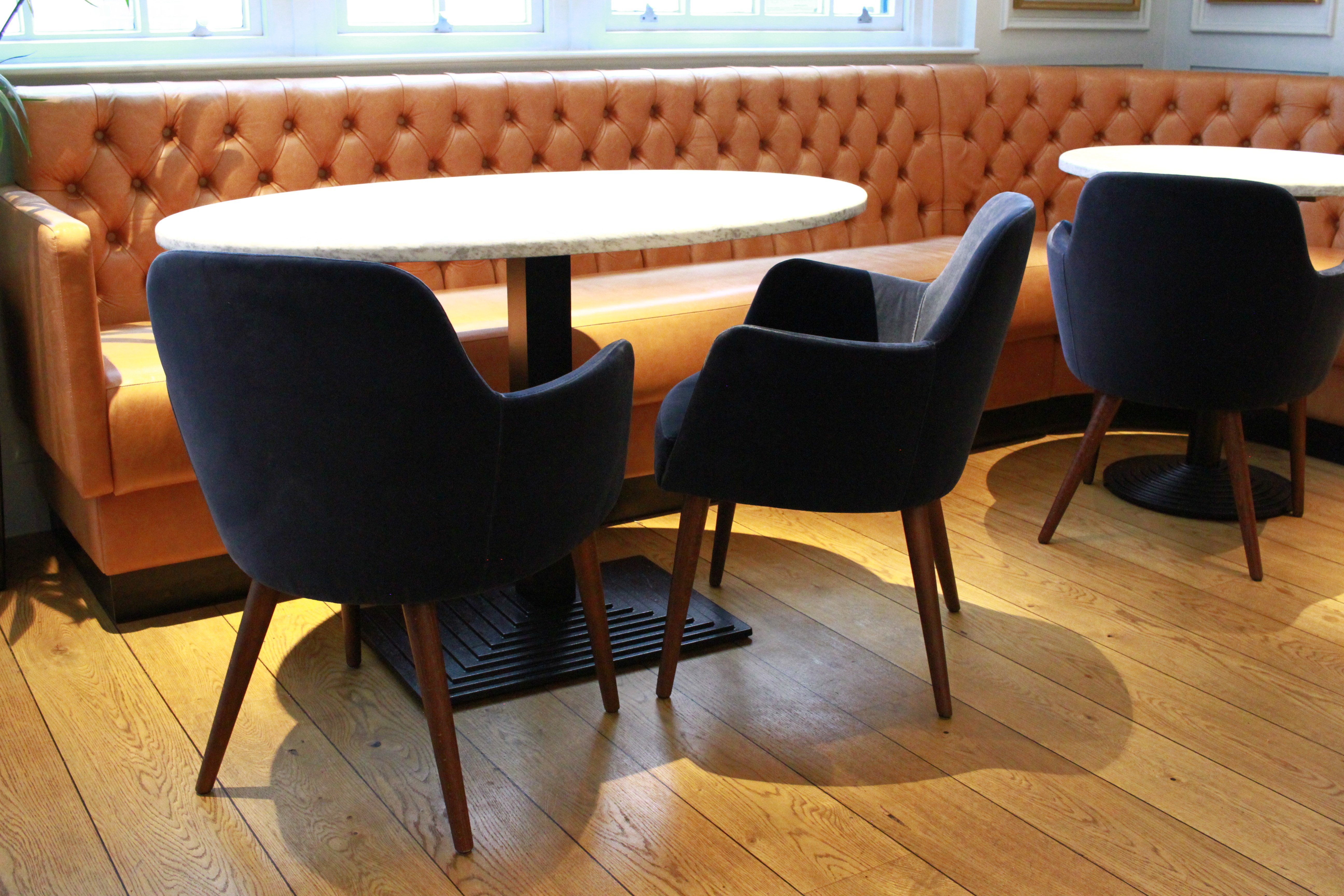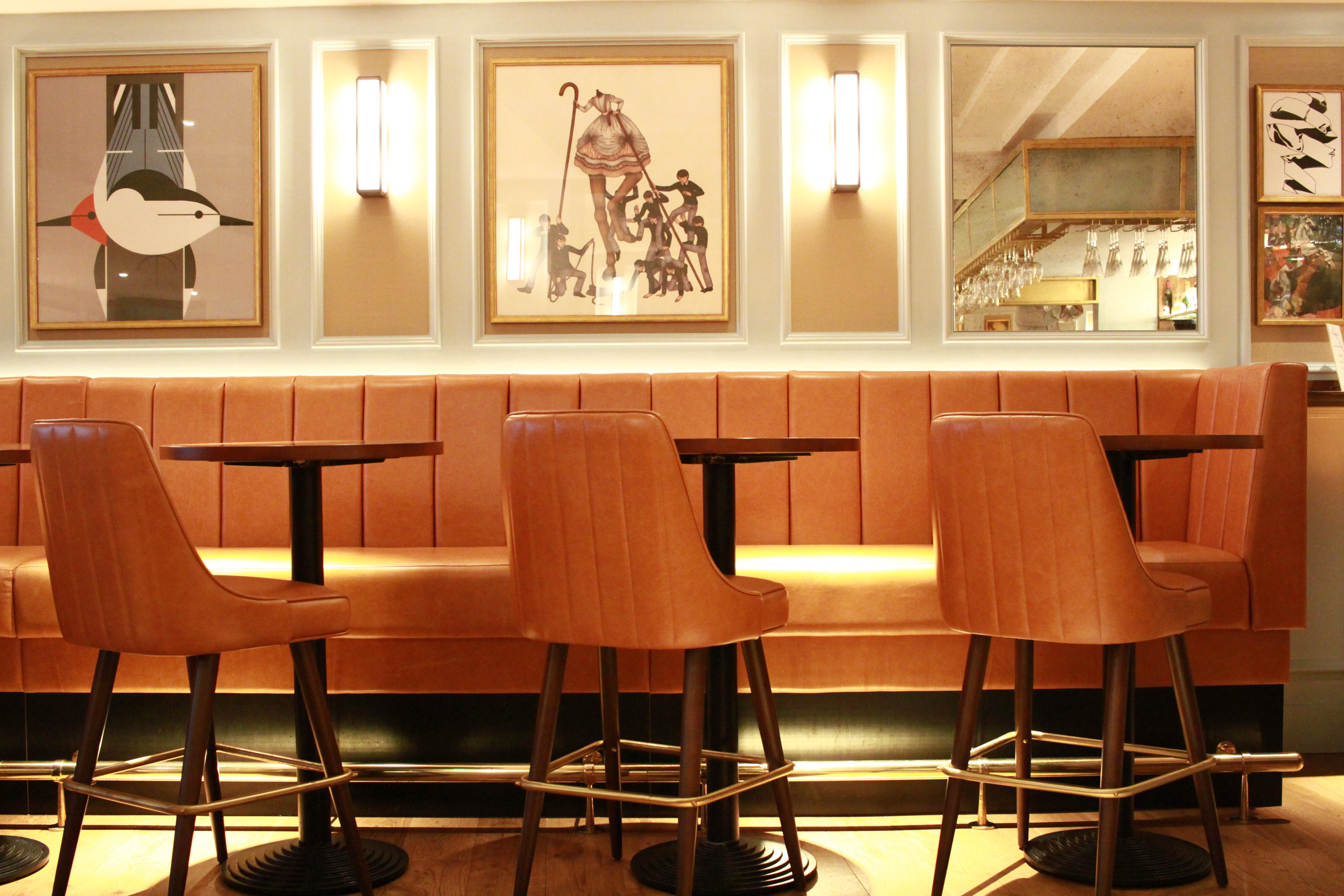 As for the chairs, we opted for the Jasy side chair, upholstered in a blue velvet, with contrast white piping. Glow armchair has a solid blue fabric, to match the look.
The marble and solid oak table tops were supported by a metal base that has been powder coated.
Overall interior ties beautifully together, brass detail on the footrest matches existing cabinets, mirrors and picture frames, leather on fixed seating brings the warmth, while blue chairs stand out. We are very proud of the end result and this project shows that Furniture Fusion can work great with short lead times, just take a look.