Mount Royal Hotel Edinburgh
Bespoke furniture transforms the hotel bedrooms of this busy, central Hotel.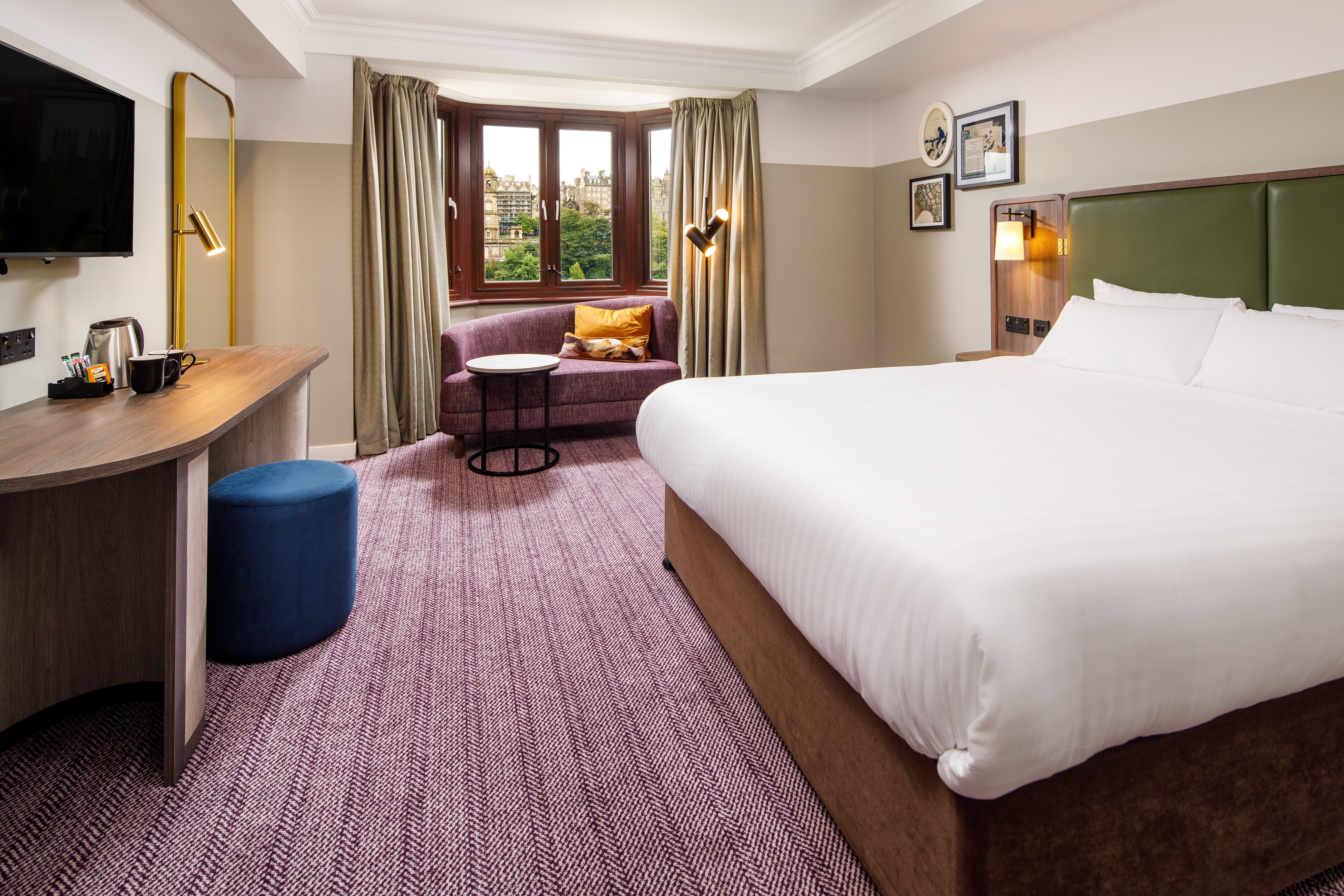 Situated in the heart of Edinburgh City Centre, the Mount Royal Hotel is walking distance from everything you could need for a perfect visit – restaurants, bars, theatres, and of course Edinburgh Castle.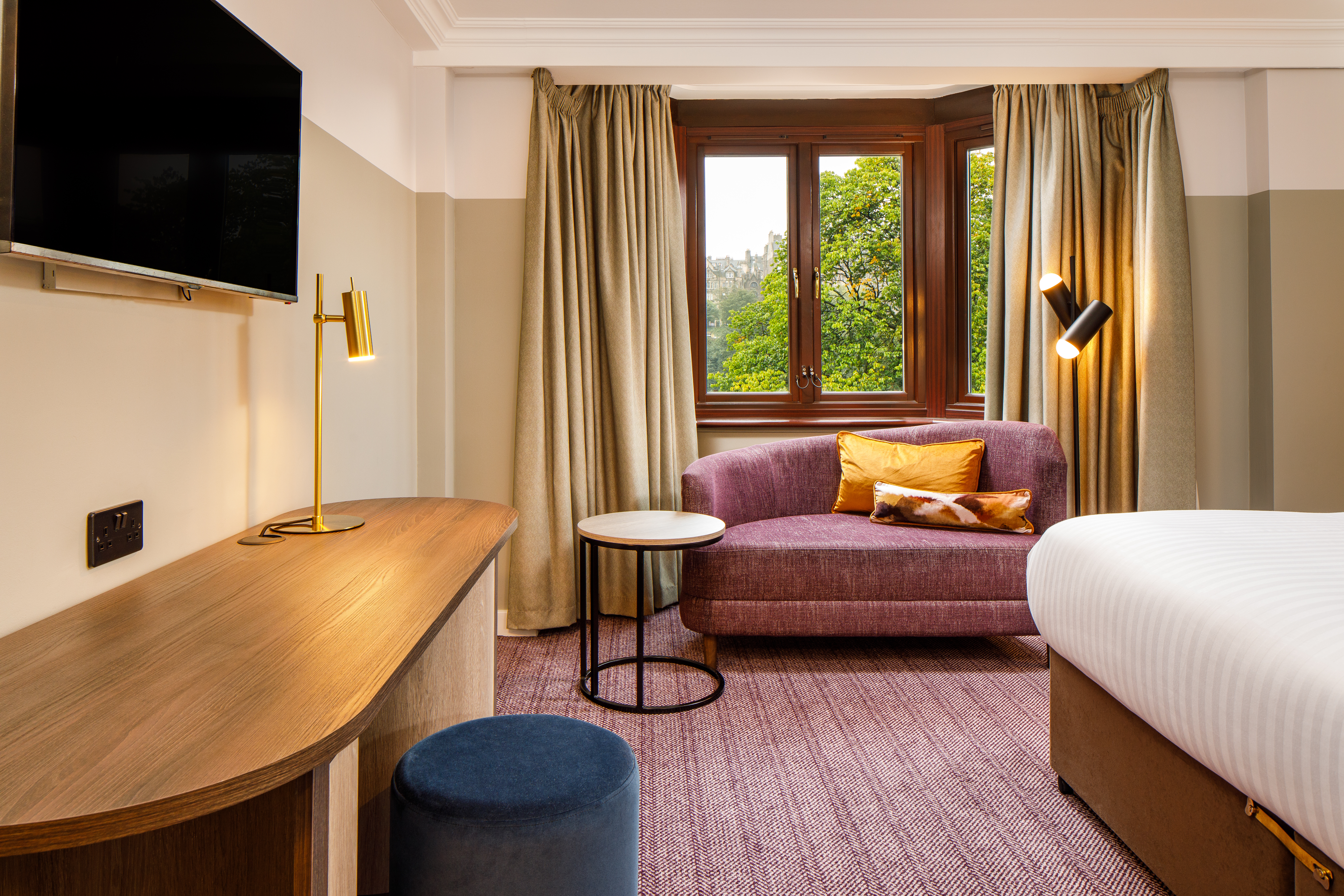 Mount Royal Hotel Edinburgh
This project really gave us the opportunity to showcase some of our best bespoke furniture, including a love seat and chaise longue. We first received the designs for these in Spring 2022 and couldn't wait to get started! With the cosy bedrooms, we knew that both pieces were going to have to be made bespoke in order to fit the space perfectly. Both the love seat and chaise longue were specified to be upholstered in a stylish, rich purple fabric from Sunbury's Nexus collection, adding to the sophisticated feel of the hotel. After working closely with both our client and fabricator, we produced something we were really proud of – so much so that we recreated them for our HIX2022 stand!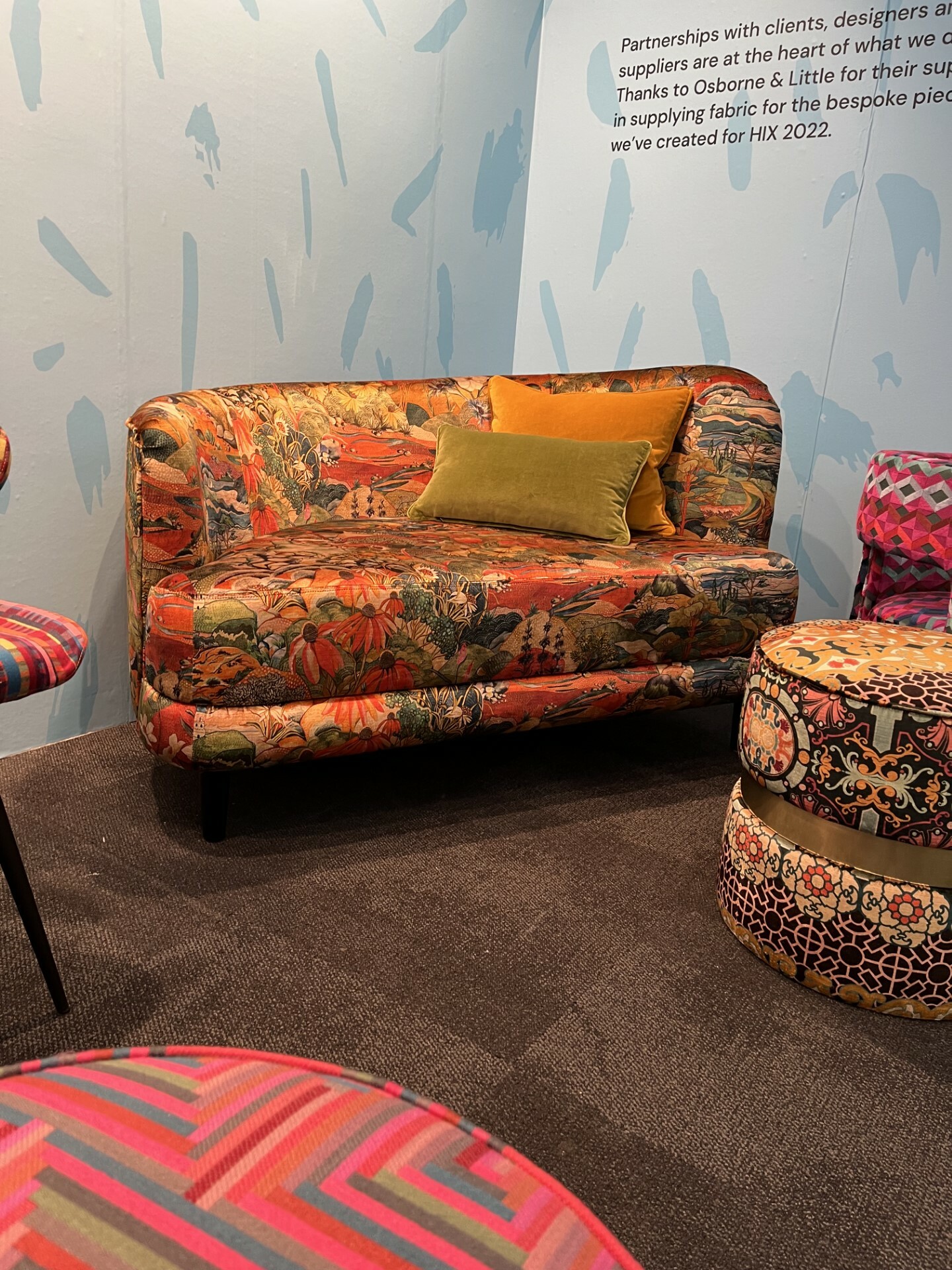 HIX2022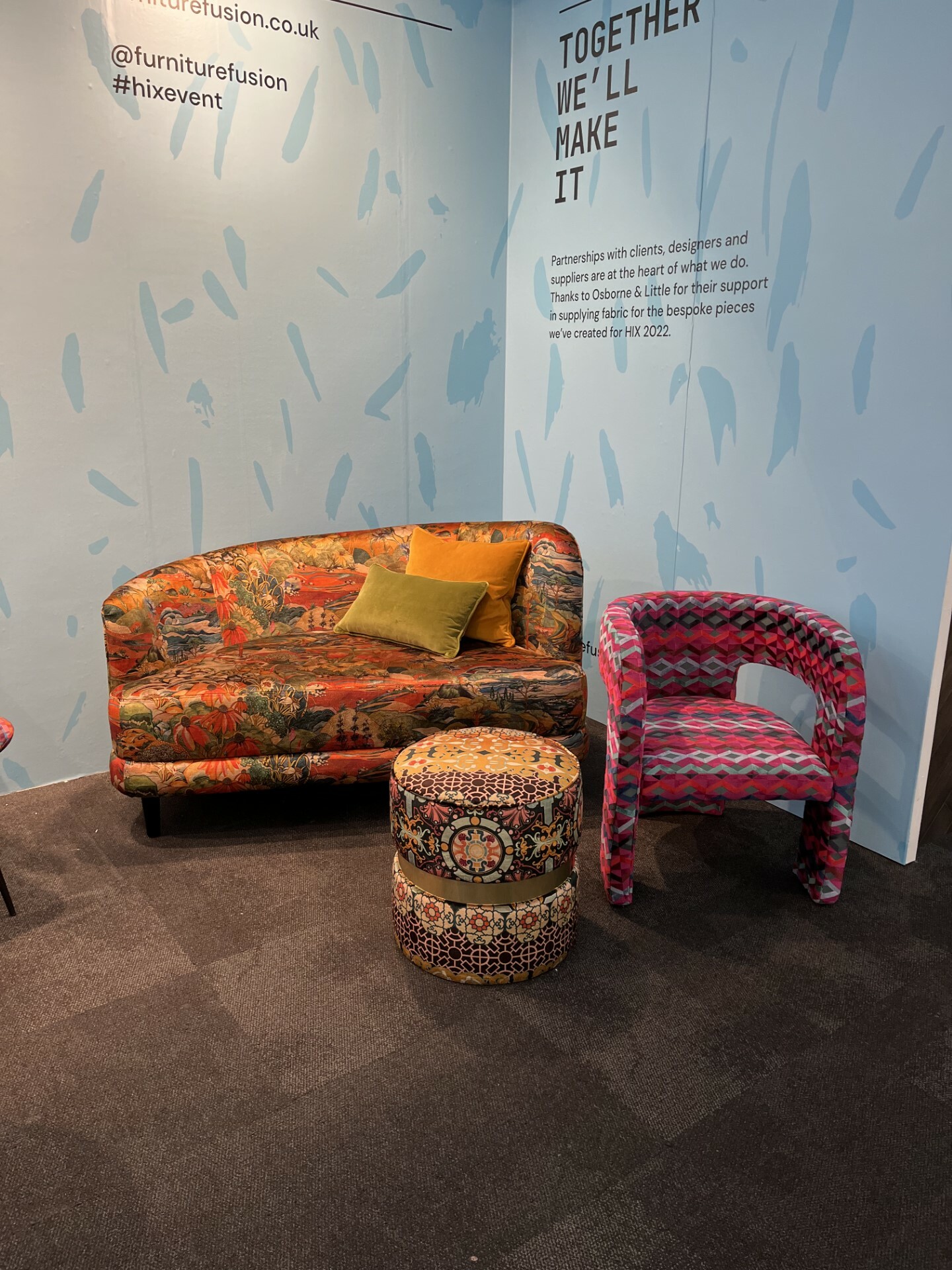 HIX2022
Sitting elegantly alongside the love seat, is a sleek side table – also bespoke. It was important that the furniture was both aesthetic and practical for guests, and this table is just that. The C shaped frame keeps the piece light and compact, whilst not compromising on style.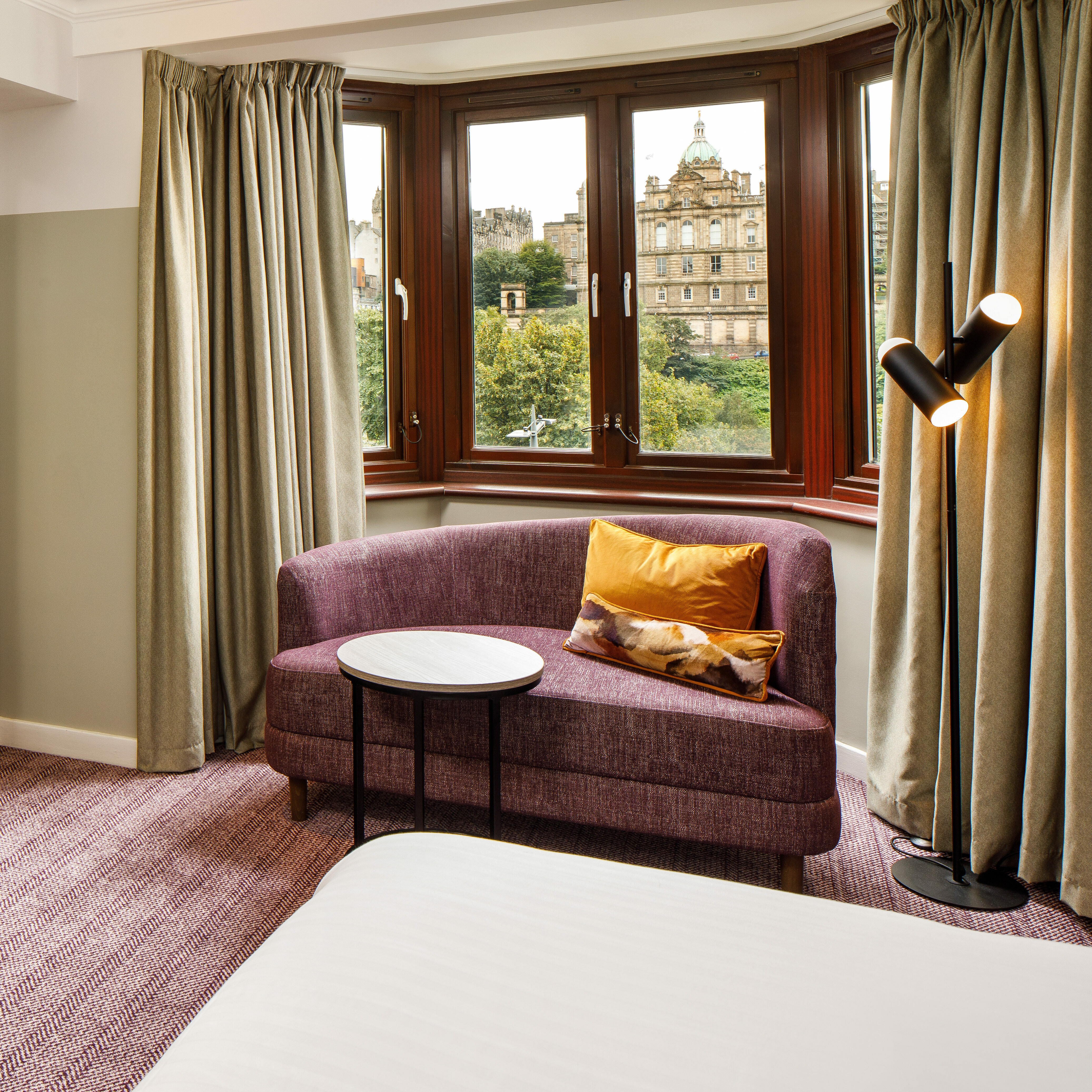 Mount Royal Hotel Edinburgh
In the smaller rooms, where a love seat or chaise longue was not possible, we supplied our Alissa Armchair, upholstered in the same purple fabric. With clean lines and a curved back it sits perfectly amongst the other pieces, allowing guests to relax, work & sleep within the space.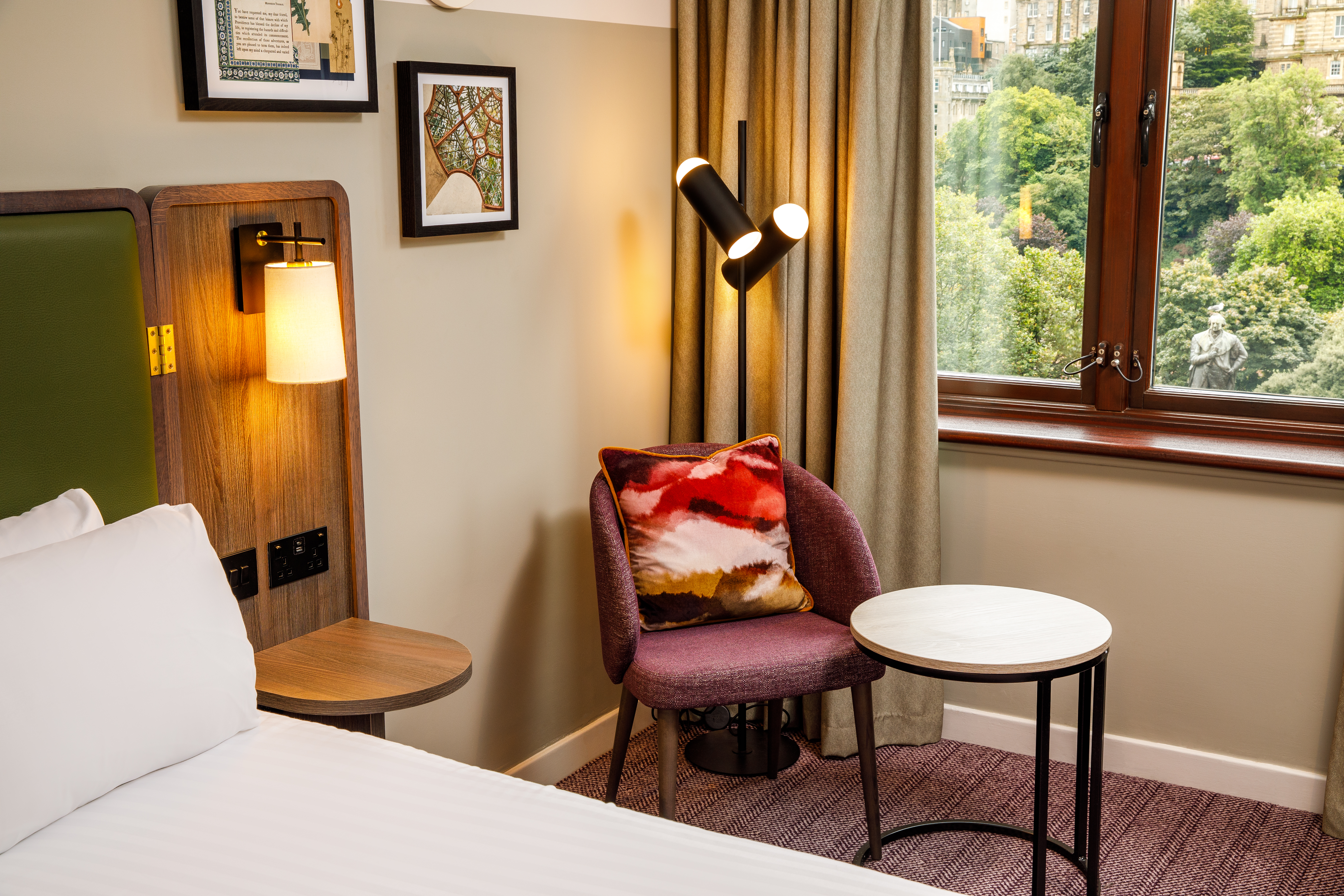 Mount Royal Hotel Edinburgh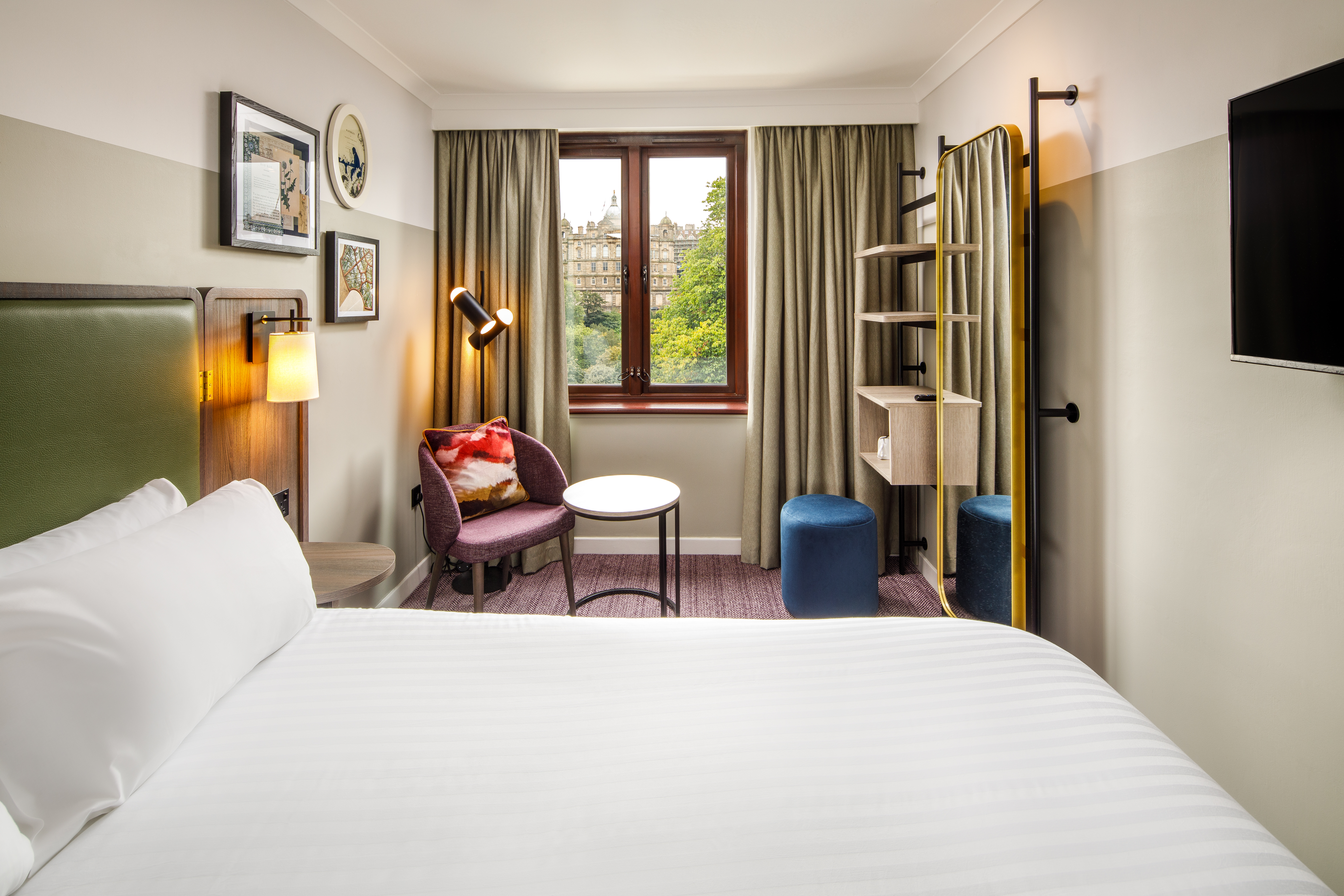 Mount Royal Hotel Edinburgh
To complete the hotel bedrooms we supplied a low, upholstered stool in a deep indigo velvet from Panaz. With this also being a bespoke piece, it was made in the UK, which in turn reduces the carbon footprint of the furniture – something that we actively encourage where possible.