Psycle London
Contemporary furniture for a perfect post-workout space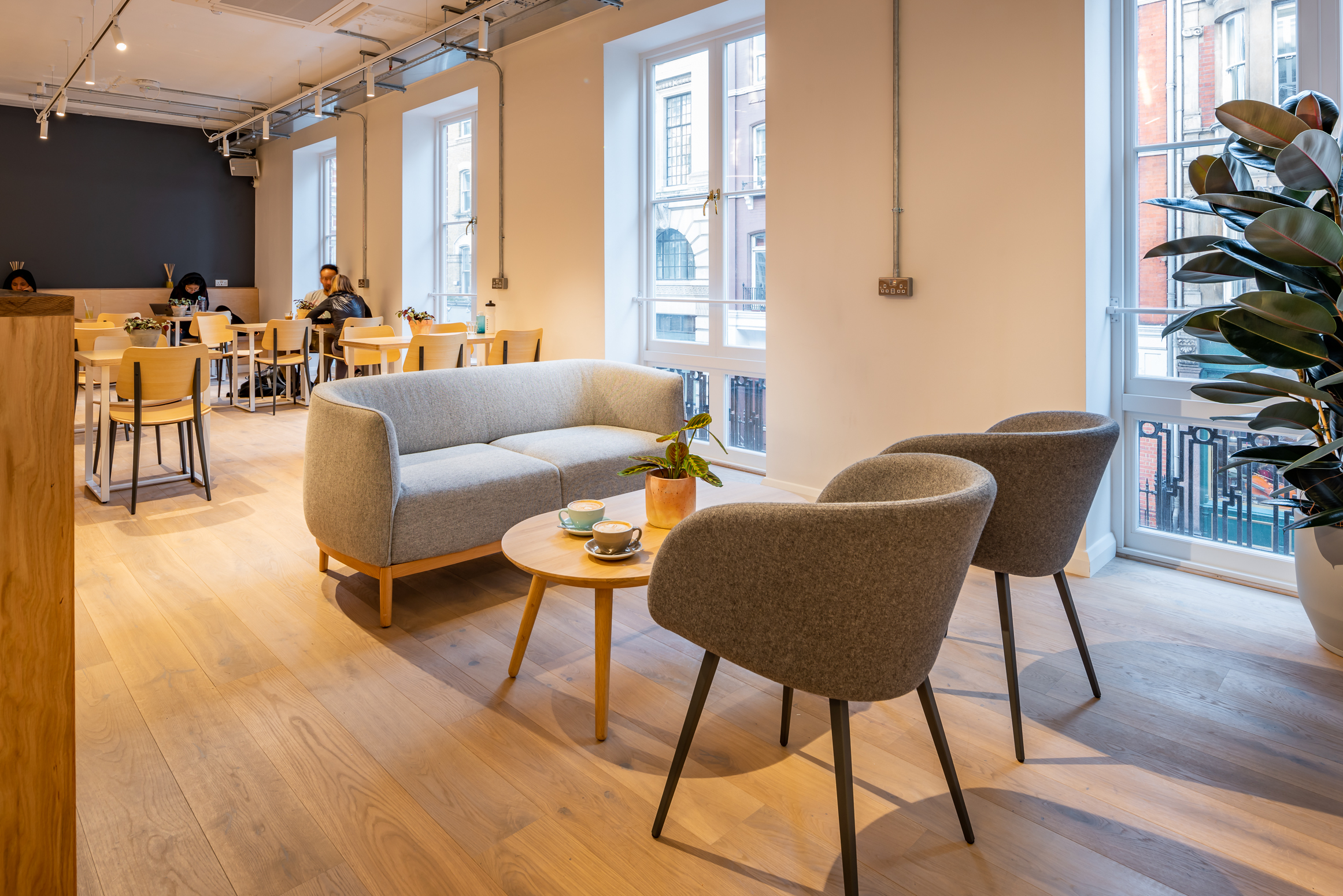 When boutique fitness brand Psycle opened their first London studio, they introduced a new way of exercising. The immersive, energetic workouts are great for the mind and body and were an immediate hit, so we were excited to help Psycle furnish their fourth studio on Mortimer Street in London's Oxford Circus.
Time was of the essence, with just a month until the grand opening of the city centre site. We suggested our ever-popular Joe SM LG side chairs and Sonny P Q armchairs. Joe's light wooden seat and back contrasts beautifully with the black metal frame, is easy to maintain and super-comfortable.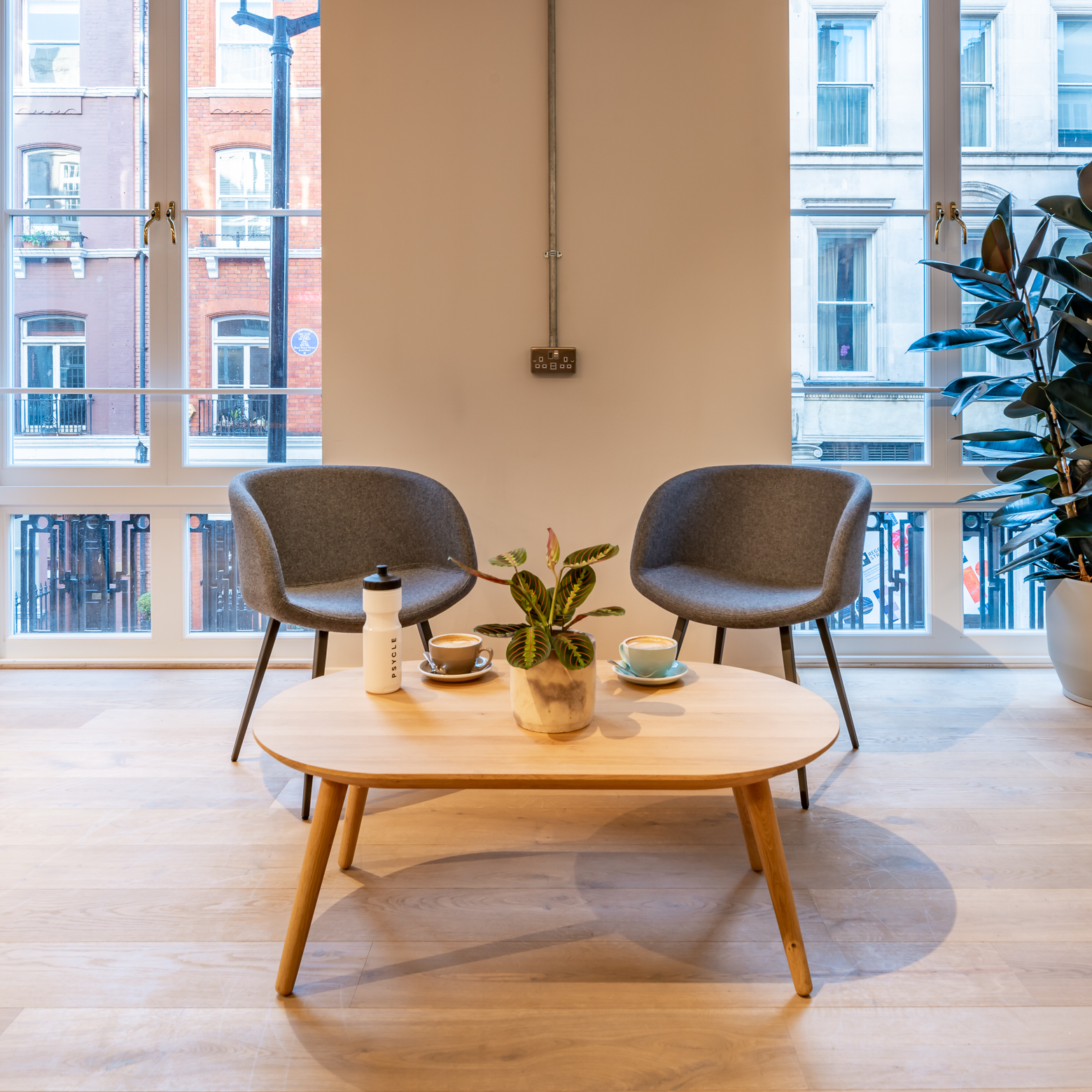 To complete the relaxed look, we have supplied the Cape two-seater sofa and a solid oak coffee table. Together with the Sonny armchairs, the compact lounge area is the perfect spot for the post-workout coffee.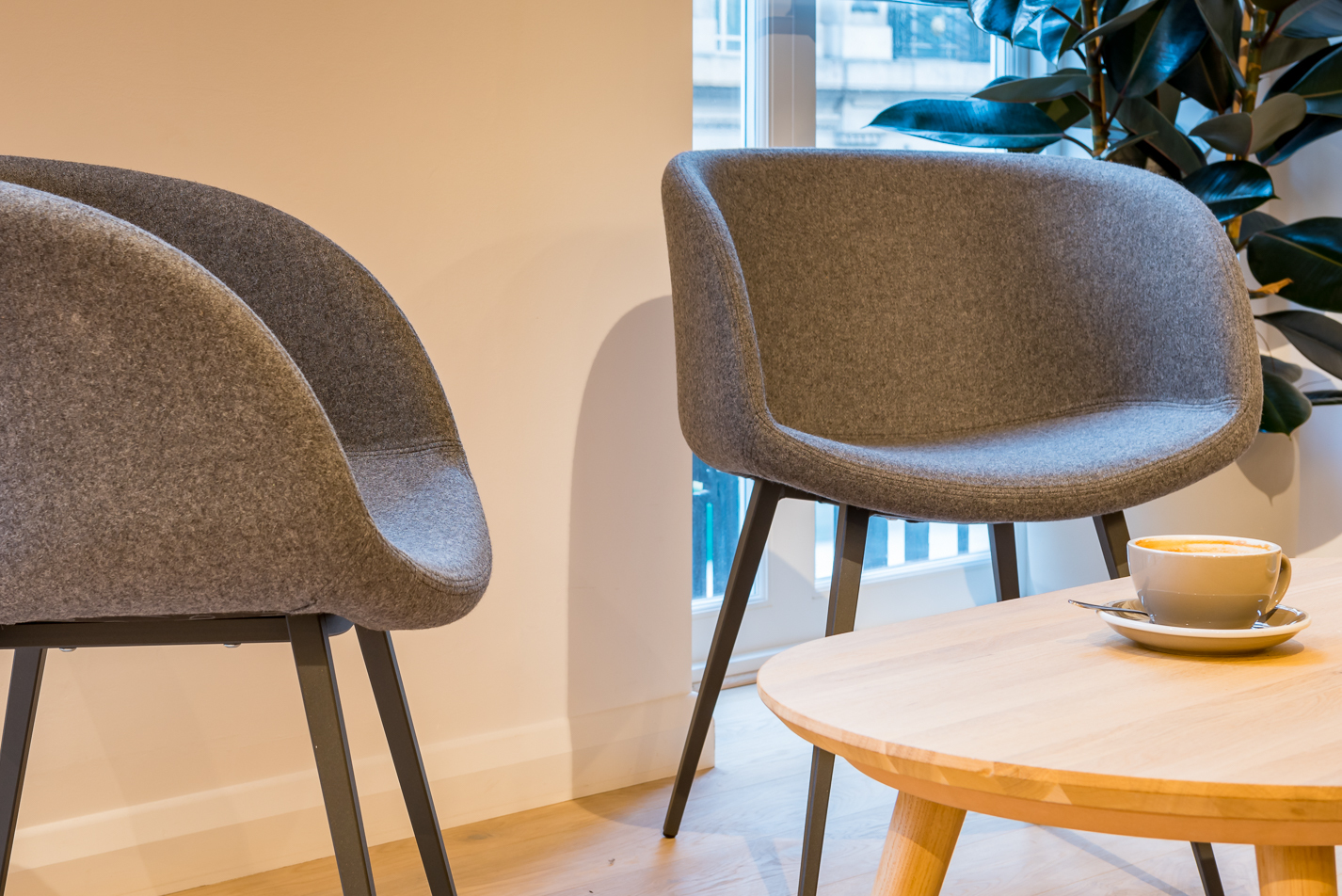 We love working with new, innovative brands and are excited to help more clients as their businesses expand in future.