St. Fagans Museum, Cardiff
Bespoke design for an award-winning Cardiff museum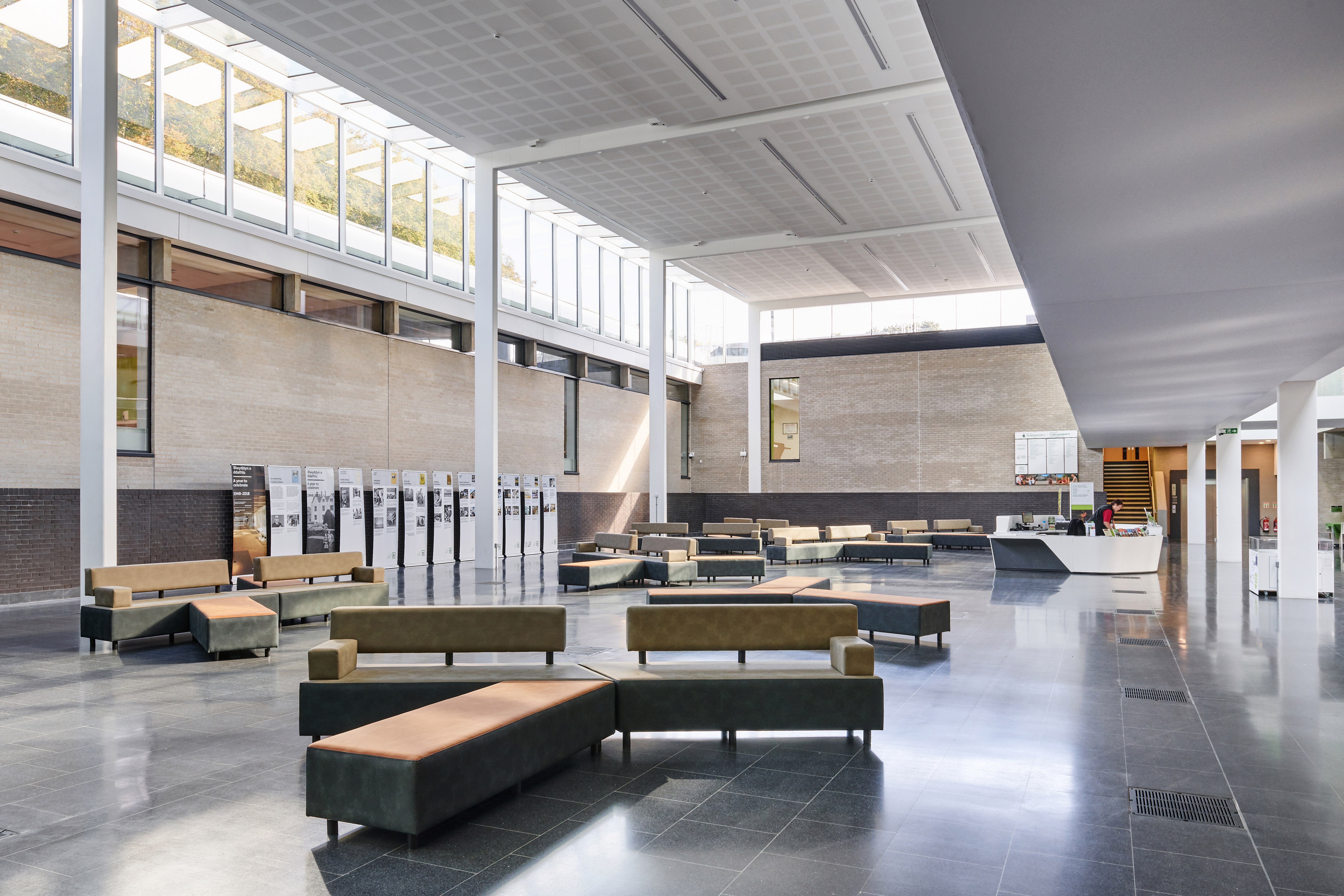 Following a £30m investment from the Heritage Lottery Fund and the Welsh Government to completely transform the visitor experience at the St Fagans National Museum of History in Cardiff, we were approached by Jones AD to assist on the final stages of the project, specifically to oversee the design and installation of furniture for the newly-completed Courtyard Atrium.
In addition to its main role as the museum entrance, the atrium has several uses including acting as a theatre-style space for presentations and performances, and to host functions for up to 300 guests. To deliver each of these, the furniture selected needed to be flexible, hardwearing and easily moveable, as well as providing comfortable, attractive seating to a range of visitors from school groups to the elderly and young families.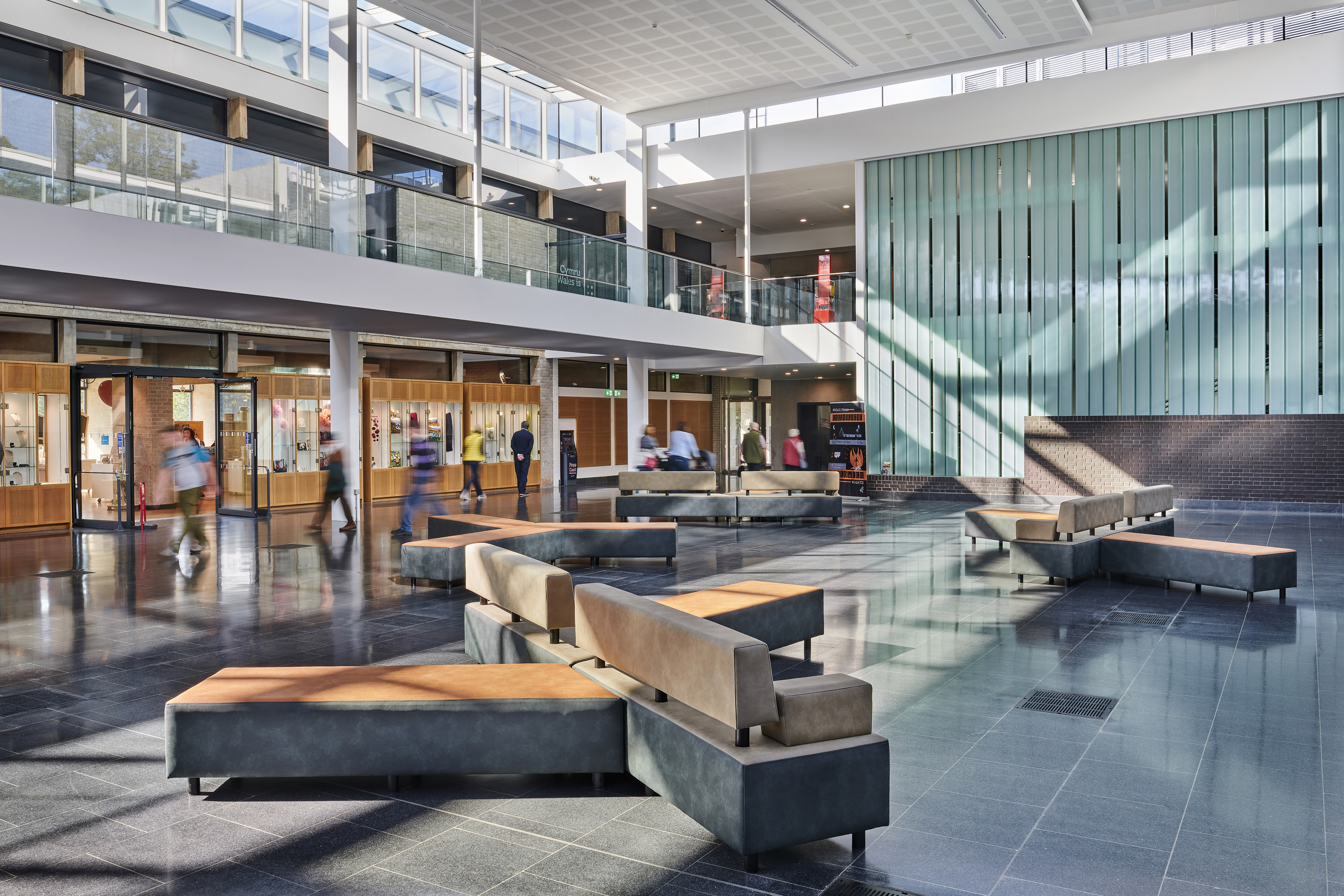 We worked with Jones AD to create a bespoke solution. Prototype testing by the public and museum team followed, before the seating was produced, ready for installation in the museum.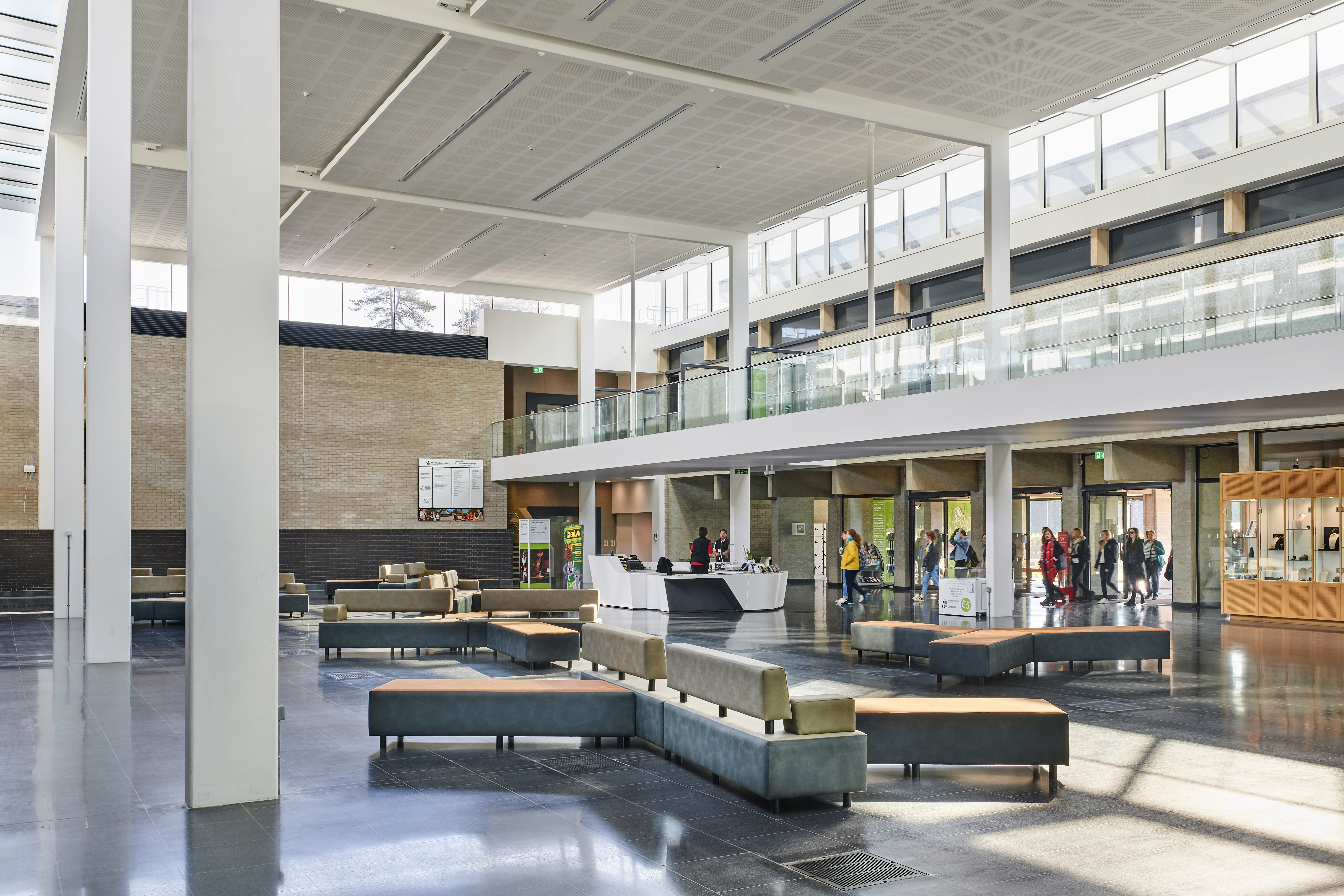 The result was something which fitted the brief perfectly – a modular seating system which could be moved quickly and easily for performances and to suit different visitor requirements and uses. The seating is hardwearing, practical and ultimately delivers something that is visually exciting and appealing, to mirror the beautiful new space and enhance its character. Colours and fabrics were selected to complement those used in the museum's café space – another Jones AD project, the palette was chosen to echo the Welsh landscape and heritage.