The Greyhound Café
Eclectic furniture for a stylish Thai street food restaurant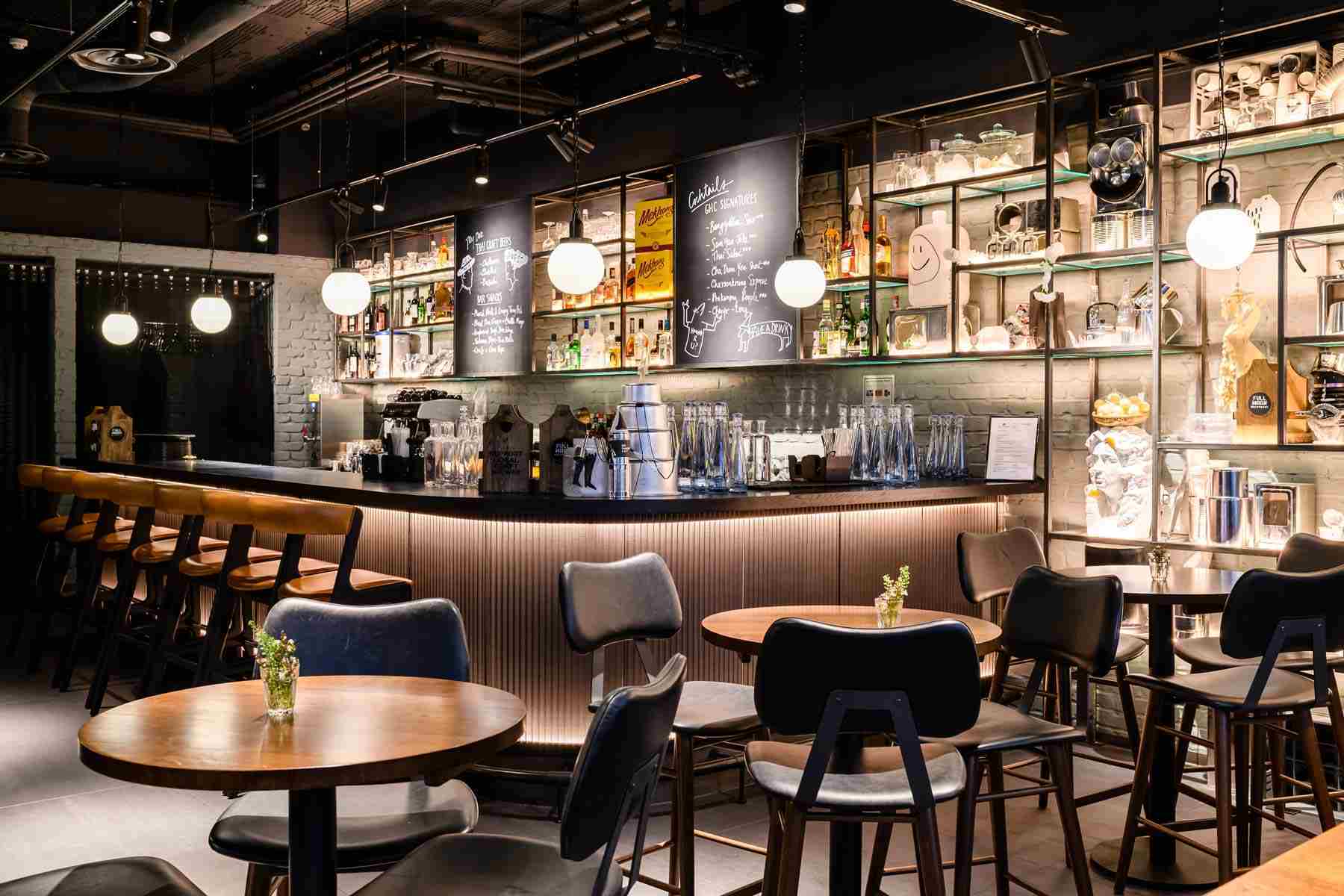 The Greyhound Café brings a little bit of Bangkok to London's Fitzrovia district - a funky Thai street food restaurant where guests are sure to enjoy not only the food, but the whole experience. We were delighted to work on a project to furnish the space, with an interior design full of eclectic pieces that come together in a harmony.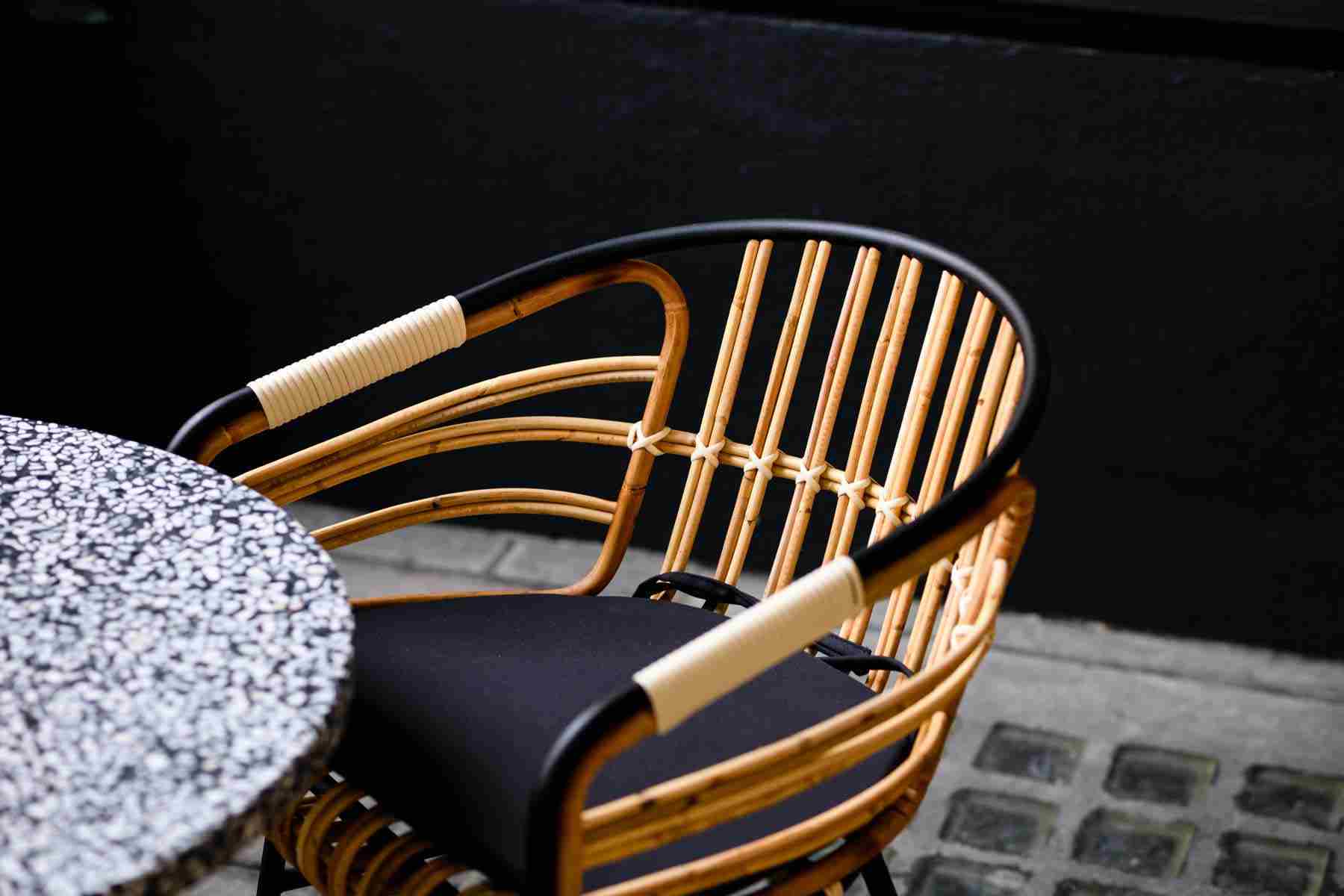 The finished outdoor area of the Greyhound Café has the feel of a New York City rooftop, with overhead hanging lights, roped and wired metal chairs, plus a mix of round and square marble tops. Beautiful concrete tables stand on barrels and our stunning metal bar stools will withstand any weather that comes over London.
The bar features our Randers stool in a soft, earth-toned leather, while the restaurant space includes a number of our chairs. The Hans side chair with a slender backrest frames the tables perfectly and sits beautifully at the long solid oak tables. Our Lola chair, upholstered in soft matt leather, has a distinctive shape, with the metal hugging the backrest. The fixed seating area features our Wellington bar stool at a bespoke height.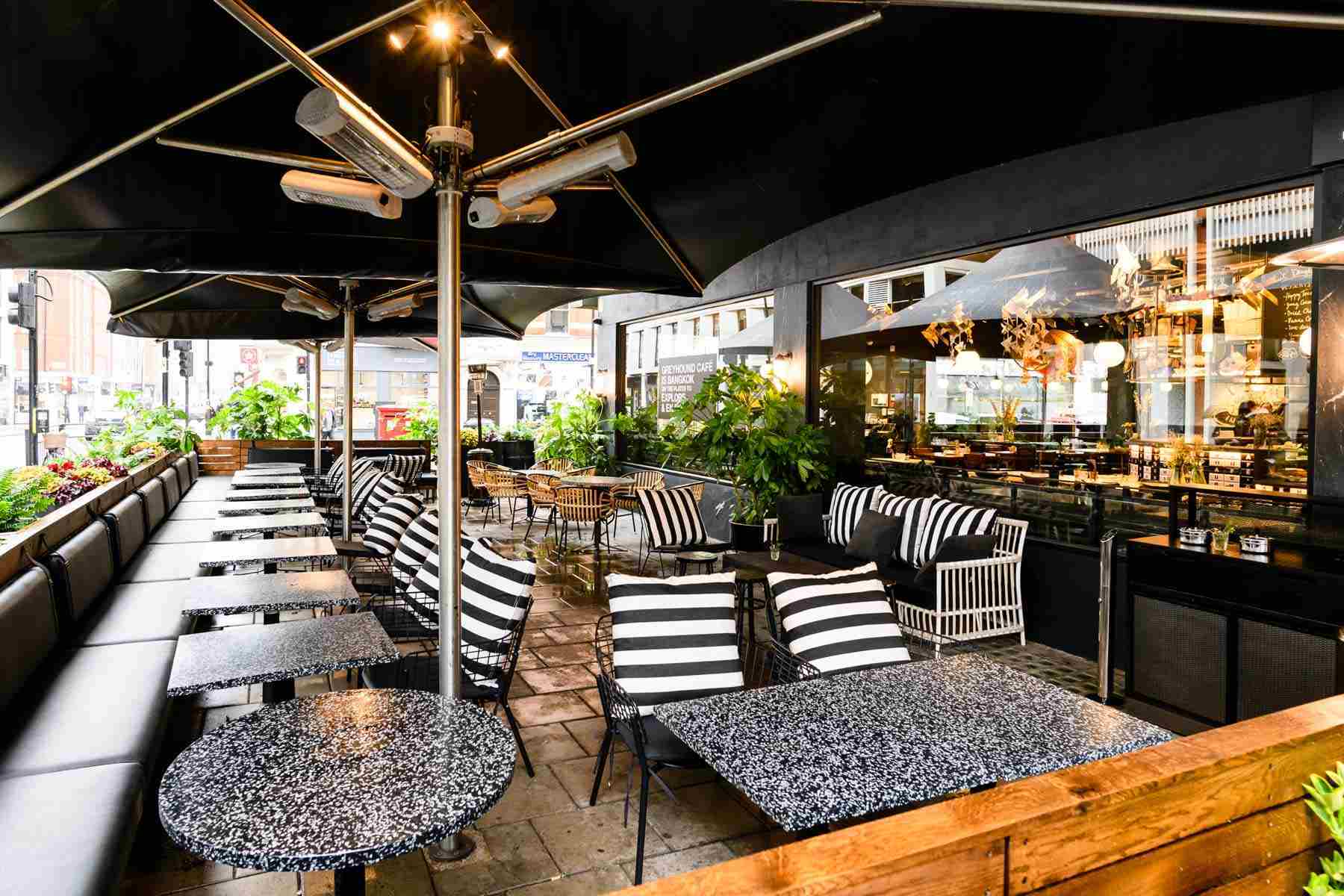 We also supplied table tops in marble and walnut stained solid oak, both standing on a sturdy, black metal base. Cool, hip, funky, full of different things that come together to create something special - we're really proud of what we delivered for the Greyhound Café and loved working on this project.