Milan Furniture Fair 2023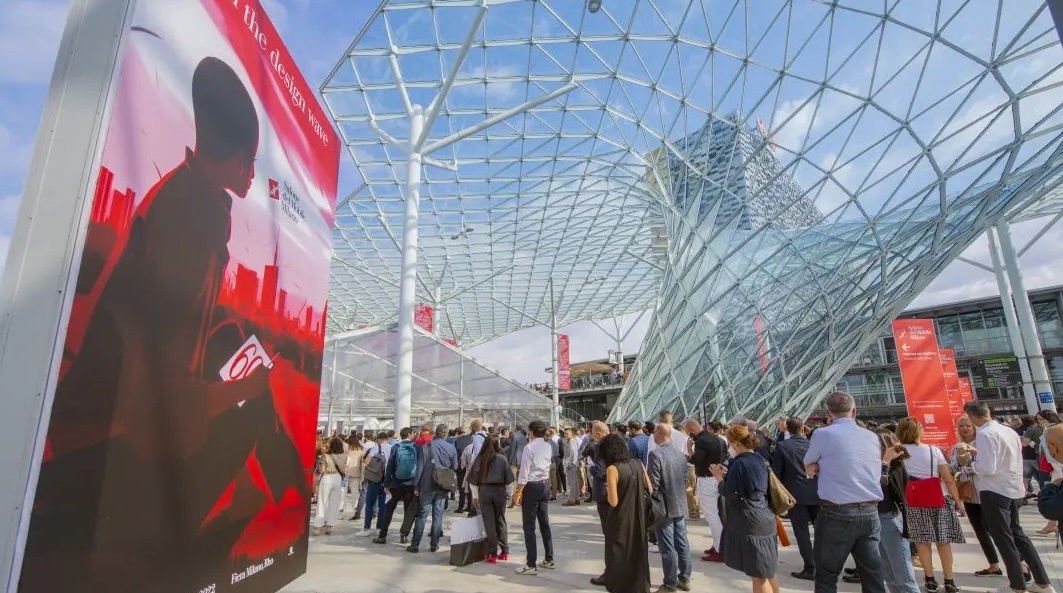 The furniture industry's usual spring schedule commenced this month, as the Milan Furniture Fair, Salone del Mobile, opened in the northern Italian city for a week of events and exhibitions to showcase the best of this exciting sector.
Here at Furniture Fusion, we had a fantastic few days discovering what's new and meeting up with colleagues, clients, suppliers and friends - other than the seven hour delay to our return flight, it was a perfect trip, with so much creative inspiration on offer.
With almost 2000 exhibitors and more than 370,000 attendees from 188 different countries, there's a lot to see in Milan. While we can't claim to have visited every stand, we certainly packed a lot in and noticed some trends which we're sure will feature in commercial interiors over the coming months and years.
There's no doubt that colour is back in a big way - there will always be a place for understated neutrals, but we loved the bright shades and bold patterns used on sofas, stools and seating.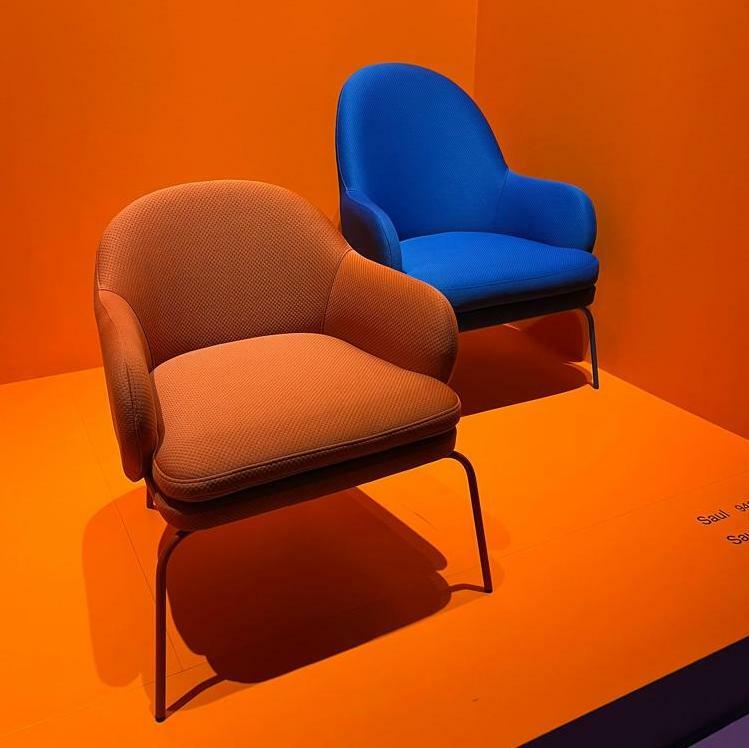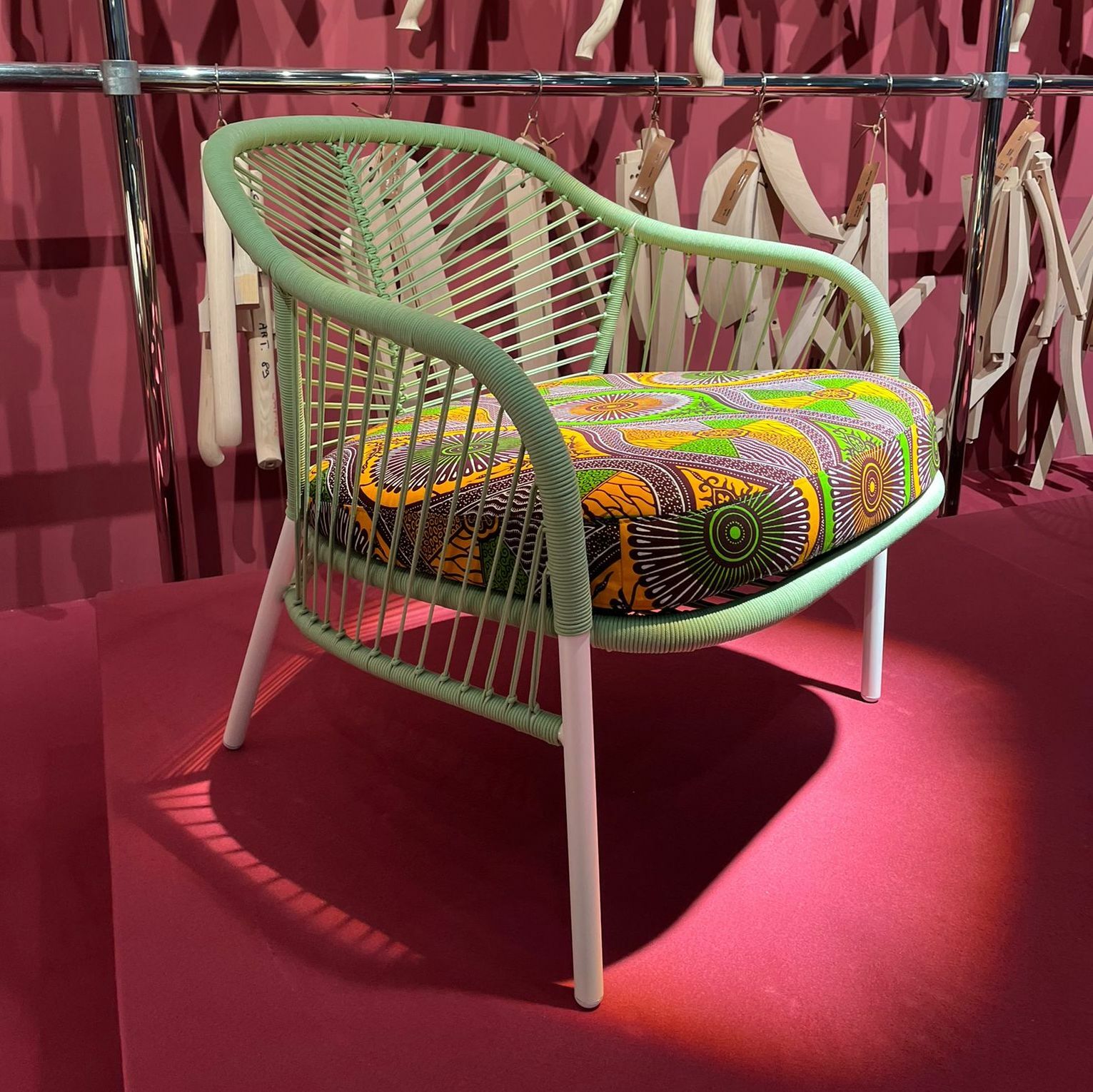 This embrace of colour reminded us of our recent project at Regent's University London, where we created bespoke furniture for a student lounge, upholstered in bold burnt orange velvet and a swirling psychedelic print. The clash of colour and pattern worked so well and sits perfectly in any interior - even the elegant high-ceilinged heritage space at the heart of this central London institution.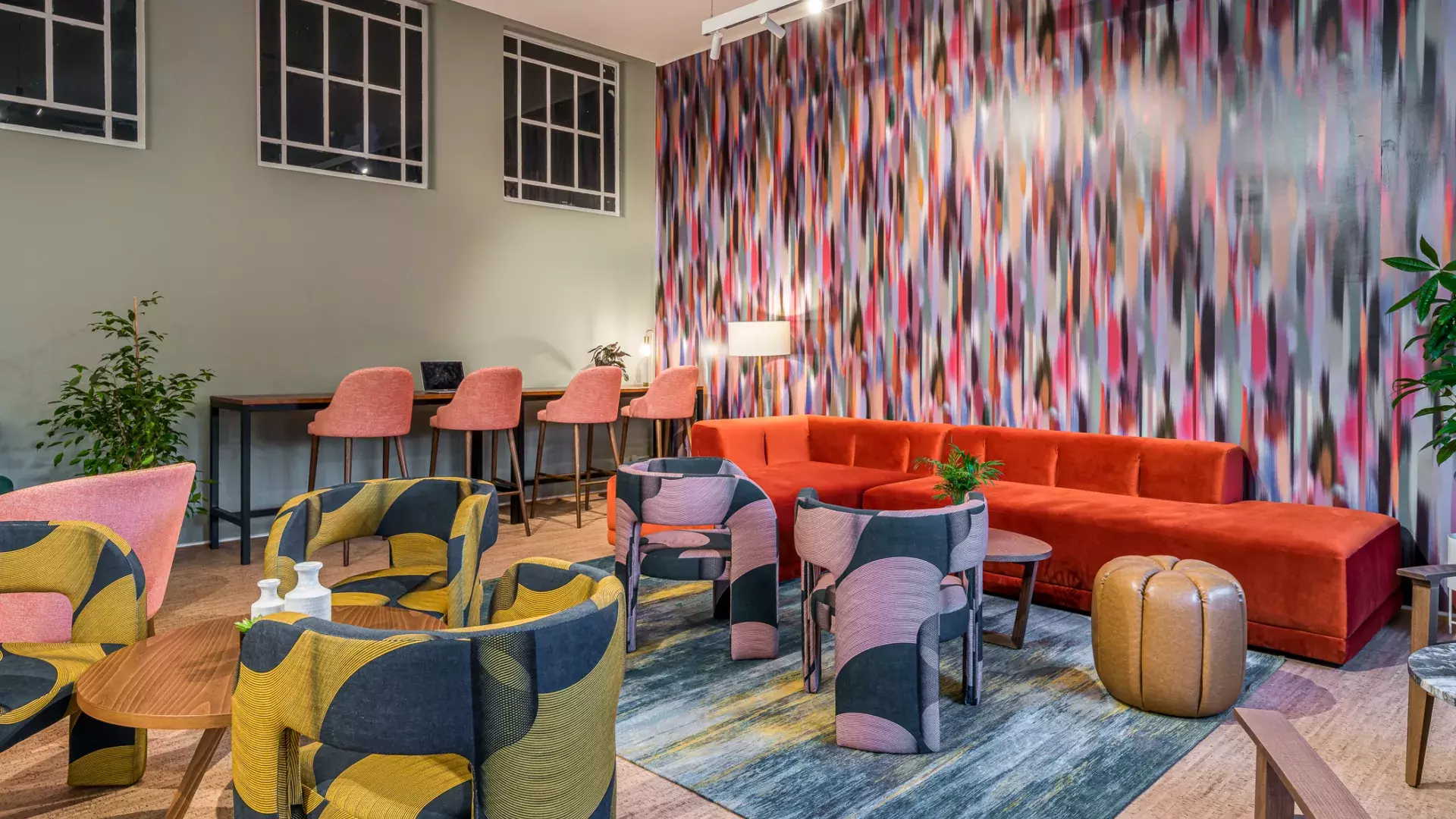 Colour went hand-in-hand with curves as the standout shape of the show - from oversized oval tables and chunky modular sofas, to sleek side chairs. We loved the rounded form of these lounge chairs - a real statement piece for a funky bar or lobby, we can confirm they're also incredibly comfortable and really made an impact in the busy exhibition space.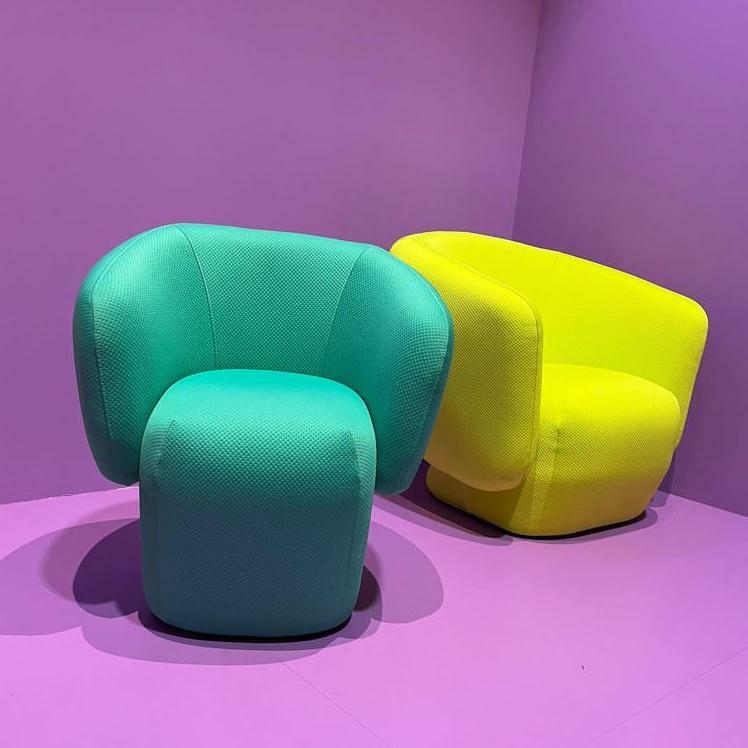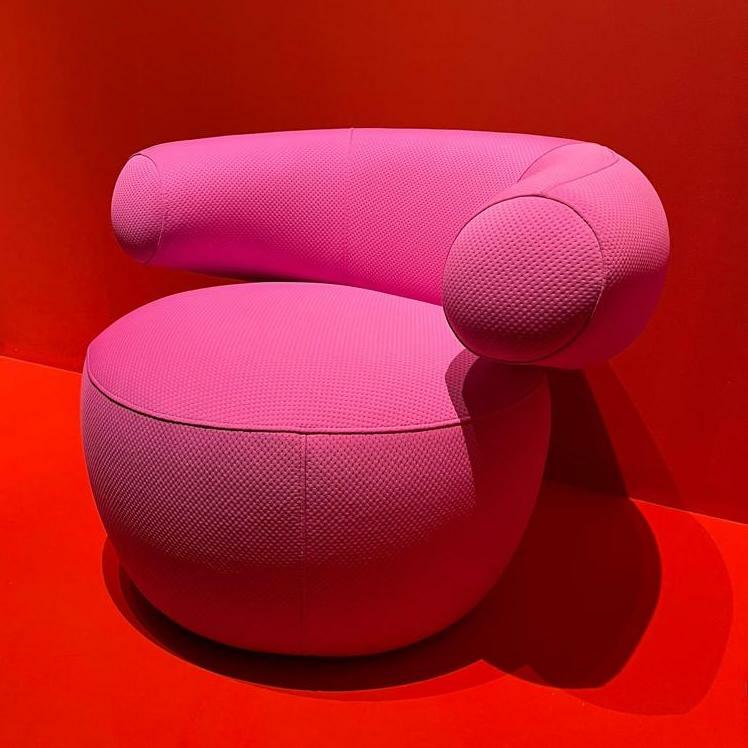 Our Rimo lounge chair shares similar swooping curves and generous upholstery, with a sleek metal frame enveloping the back and sides.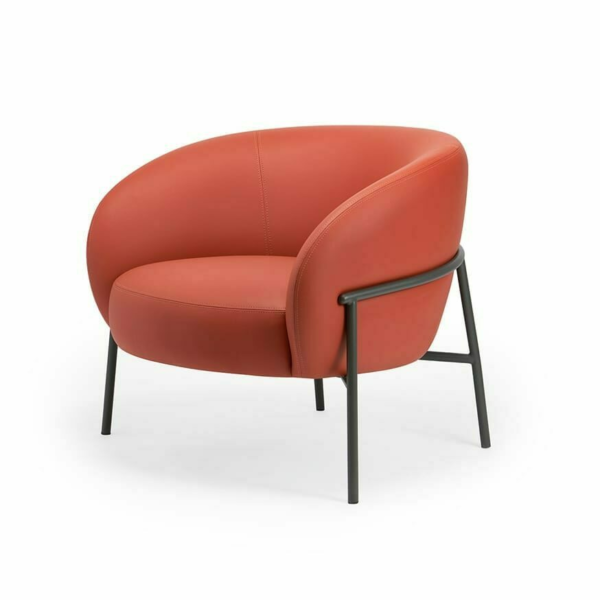 The soft lines of our Corolla armchair are echoed in the wavy design detail around the base of the chair - a contemporary update to a collection with retro appeal.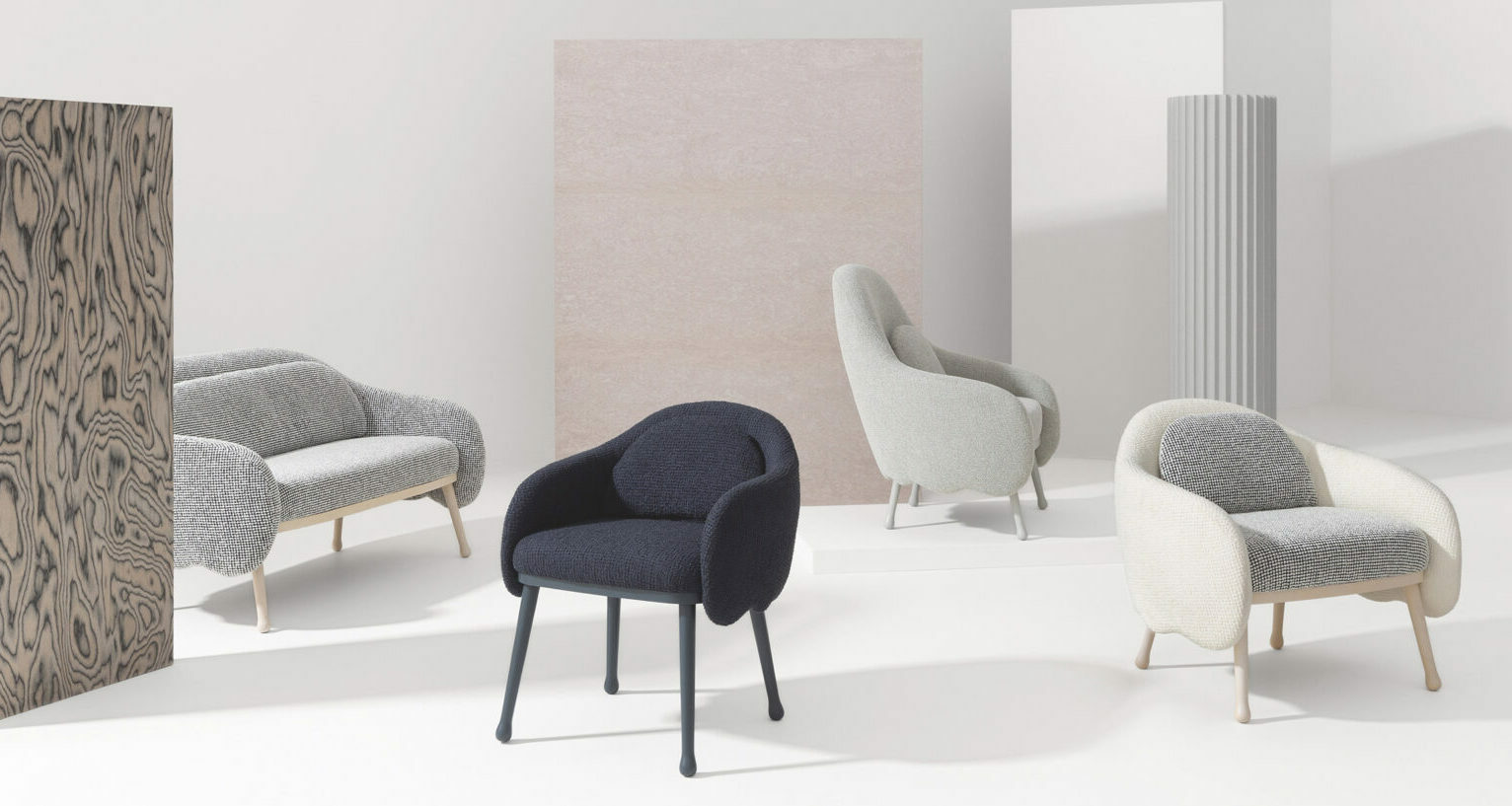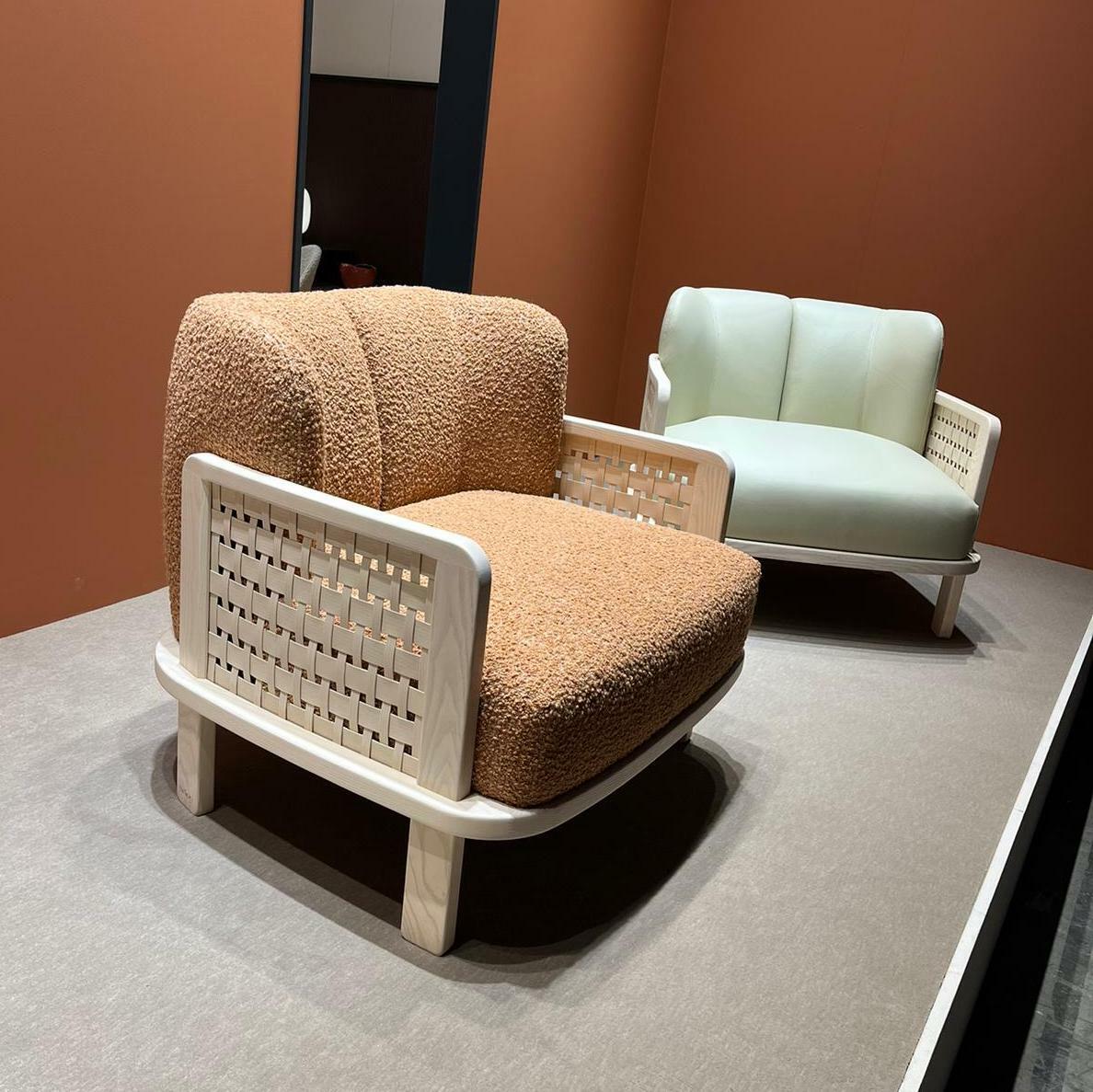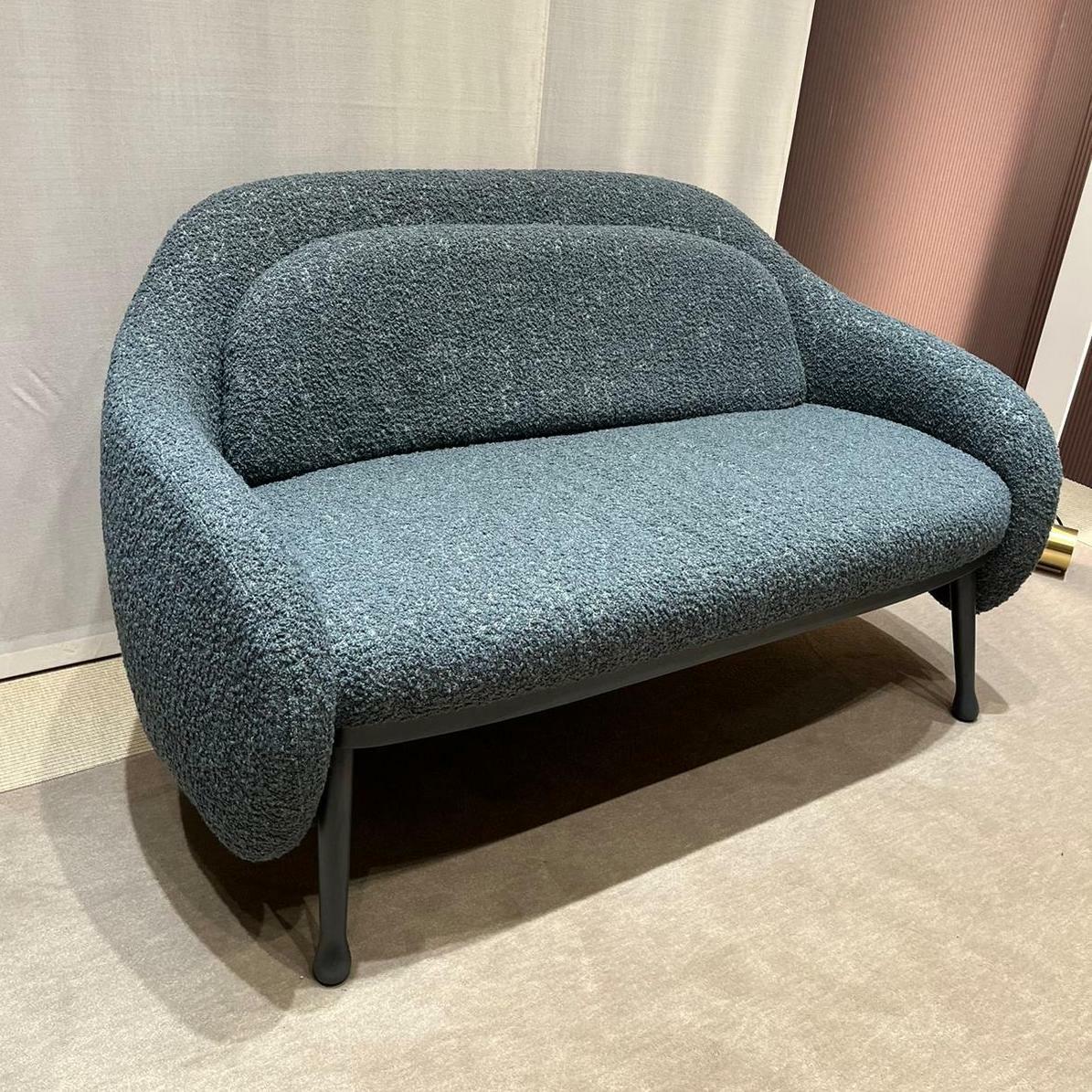 Bouclé continues to be incredibly popular, with the hardwearing fabric popping up on many stands across the exhibition. There was a crossover here too with the saturated colour trend, and we loved the new-look Lamorisse chair that pairs Yves Klein blue bouclé with a pale ash Scandi-style wooden frame.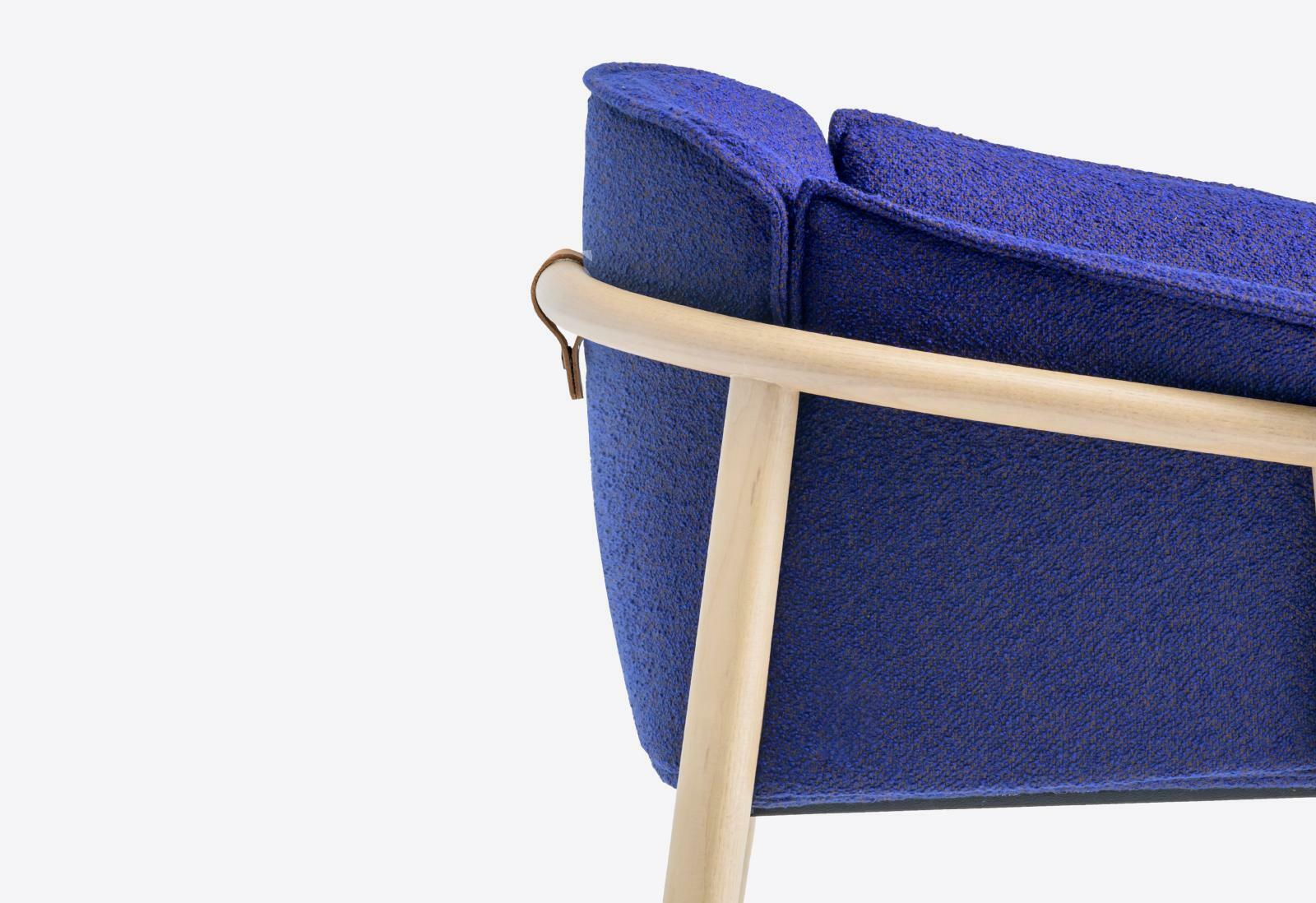 Lamorisse is one of several products that's designed for the outdoors but works so well inside too - this is a smart way to make the most of your investment in outdoor furniture, extending the time in which it can be used across more months of the year. Stacking seating, powder-coated aluminium bar stools and classic wooden armchairs all look good inside and out, so it's worth investigating outdoor collections if you're in search of furniture that can multitask.
Sustainability is on every buyer's checklist now, and we're always looking for exciting new furniture that looks good and is made responsibly. We chatted to many suppliers who are working in innovative ways, re-using and recycling components and materials to create some fantastic pieces.
The zero-waste To-Me B chair is made from recycled plastic compound obtained from Post-Consumer Recycled plastic material (PCR) and from Pre-Consumer Industrial plastic waste (PIR) - it also looks great and is a perfect choice for any outdoor space.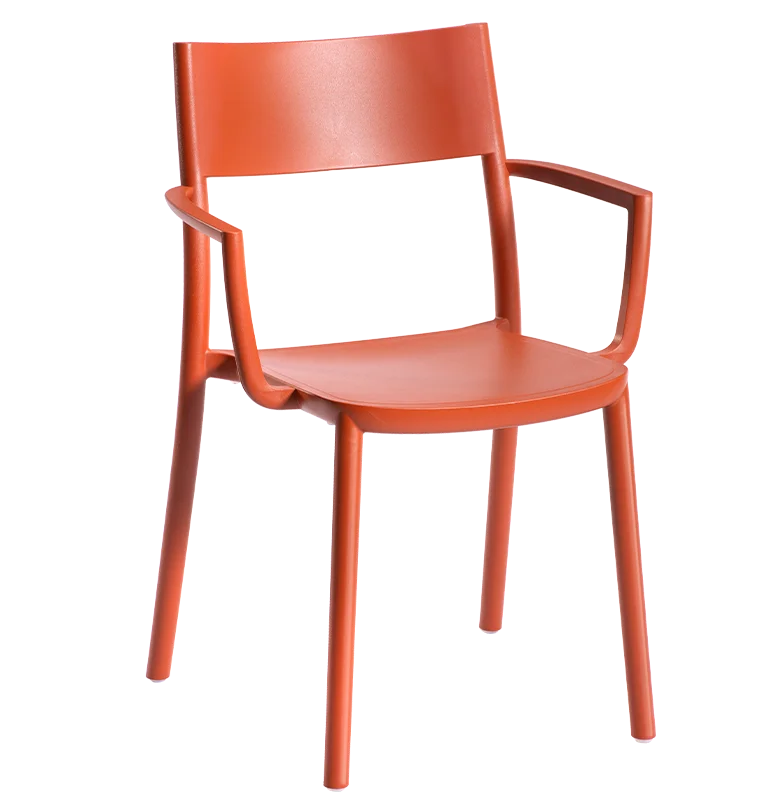 We also spotted a smart height-adjustable table which can be raised or lowered without the need for any electrical components or gas canisters - this design uses the table's own weight to create the force needed as it glides into position. This would be a great choice for boardrooms and event spaces, giving a wider range of uses from presentations and conferences to receptions and exhibitions.
You'll find many of these brand new pieces in our collection later this year, and we're excited to see them in use in future projects. To keep up to date with our latest collection and new additions to our contract furniture range, join our mailing list and look out for our regular email newsletters, or follow us on Instagram.
---