Clerkenwell Design Week 2023
The week in which London gets taken over by creativity and design.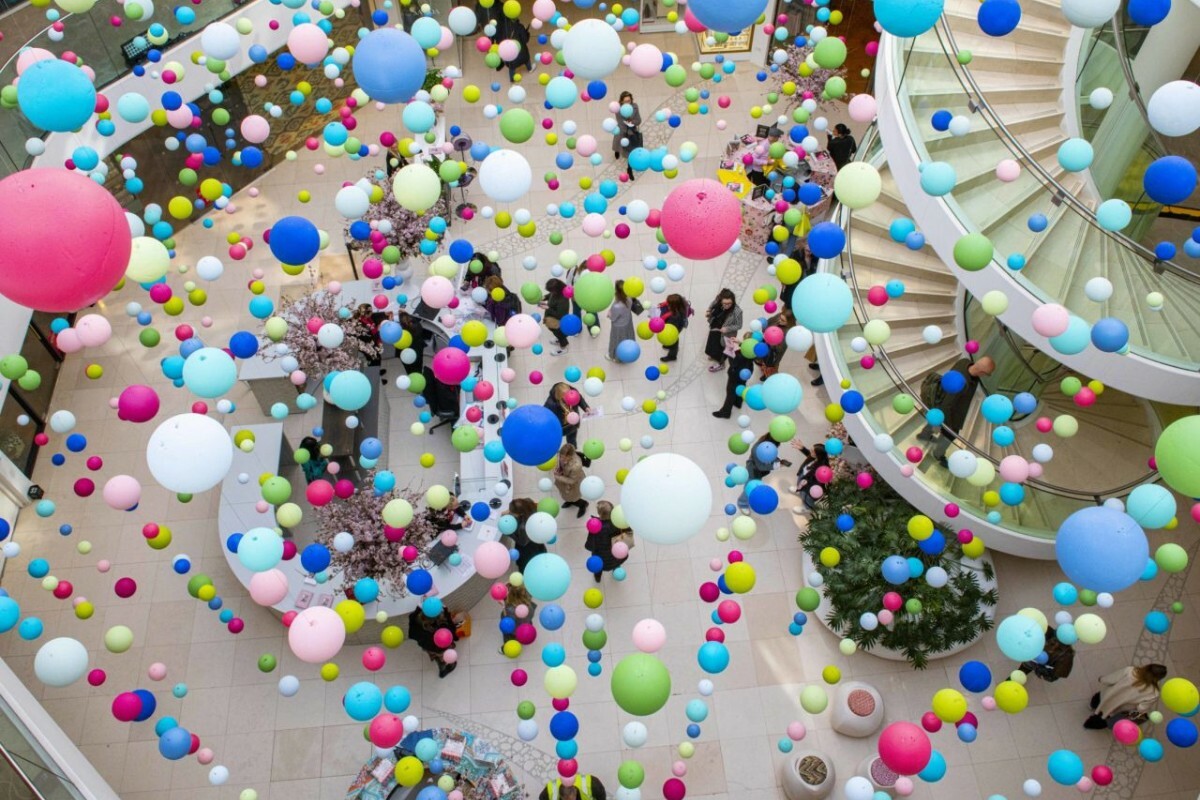 There's only one place to be in London in late May - the design world descends on a corner of North London for Clerkenwell Design Week, a showcase of leading-edge products that will set the tone for interior design over the next twelve months.
The Furniture Fusion team had a fantastic day discovering what's new and meeting up with clients, partners and suppliers - we loved the buzz and creativity on display, so have pulled together a few of our favourites from the design-led events, workshops and showroom presentations.
Echoing what we found in our recent trip to Milan Furniture Fair, curves continue to be the stand-out shape. From chunky modular seating and sofas in chalky pastel shades to cosy lounge chairs and side tables, we loved the generous feel of these designs and think they'll look incredible in a contemporary hotel lobby or bar.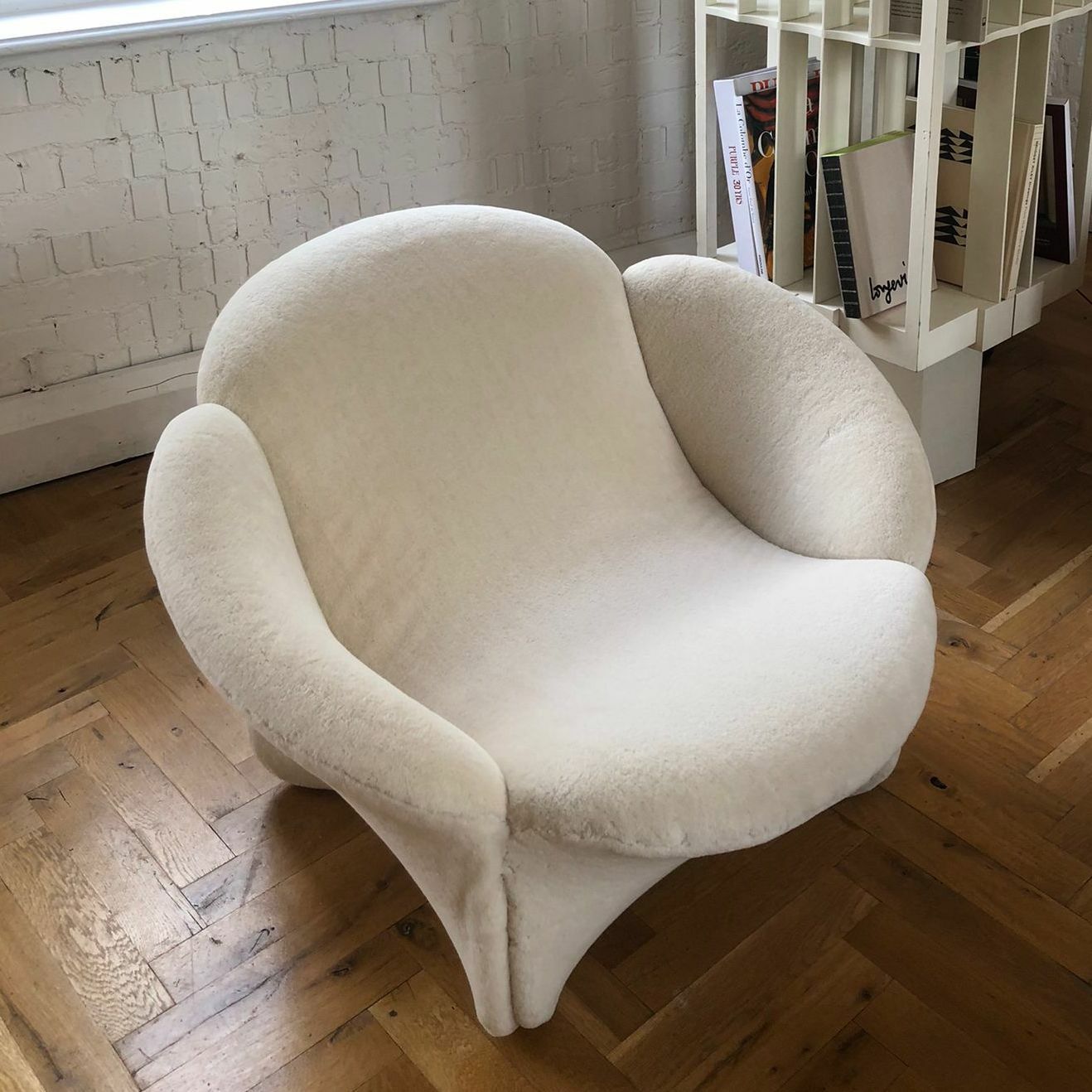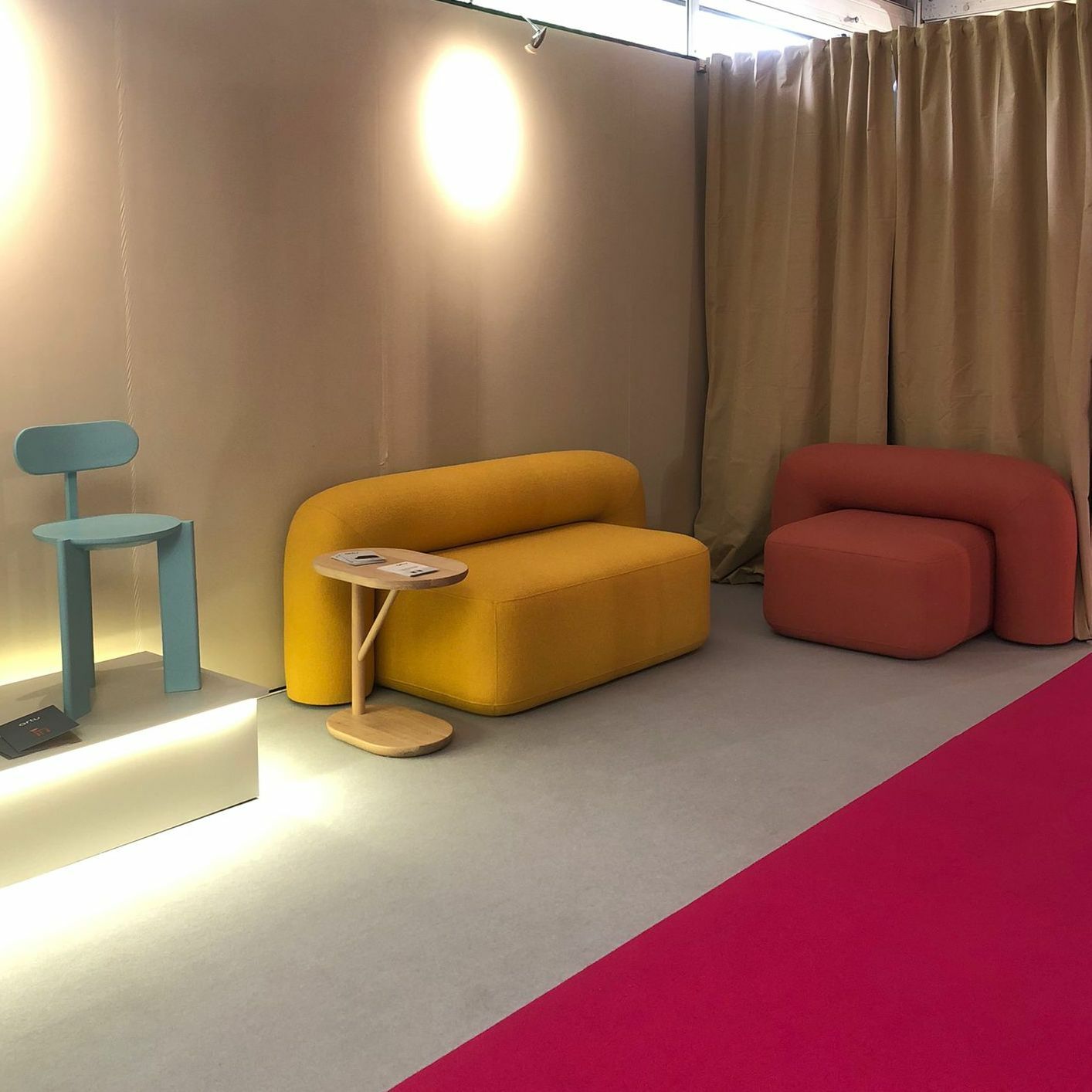 Our Pipo lounge chair shares the same smooth lines and generous dimensions - a perfect spot to relax and a real statement shape.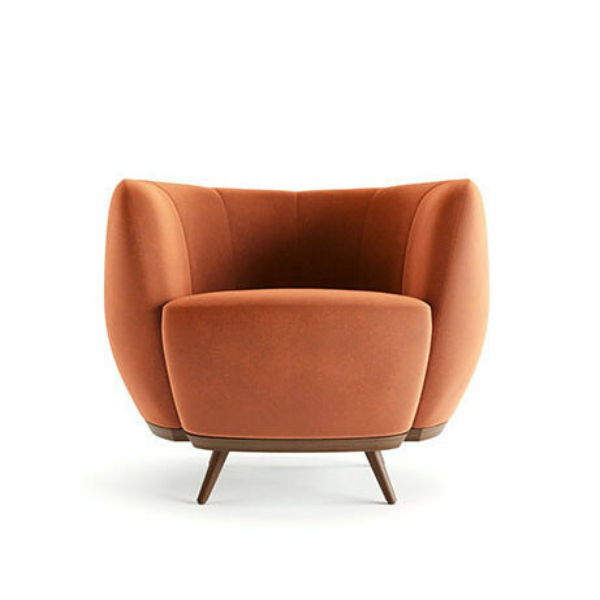 If curves were the shape of the show then weave and rope were the trending textures - from elegant strung seat backs with a geometric precision to classic rattan-backed bar stools and side chairs. We found some pieces which combined the two trends - we loved the pairing of a sweeping curved back with woven seat for a new twist on Scandi style.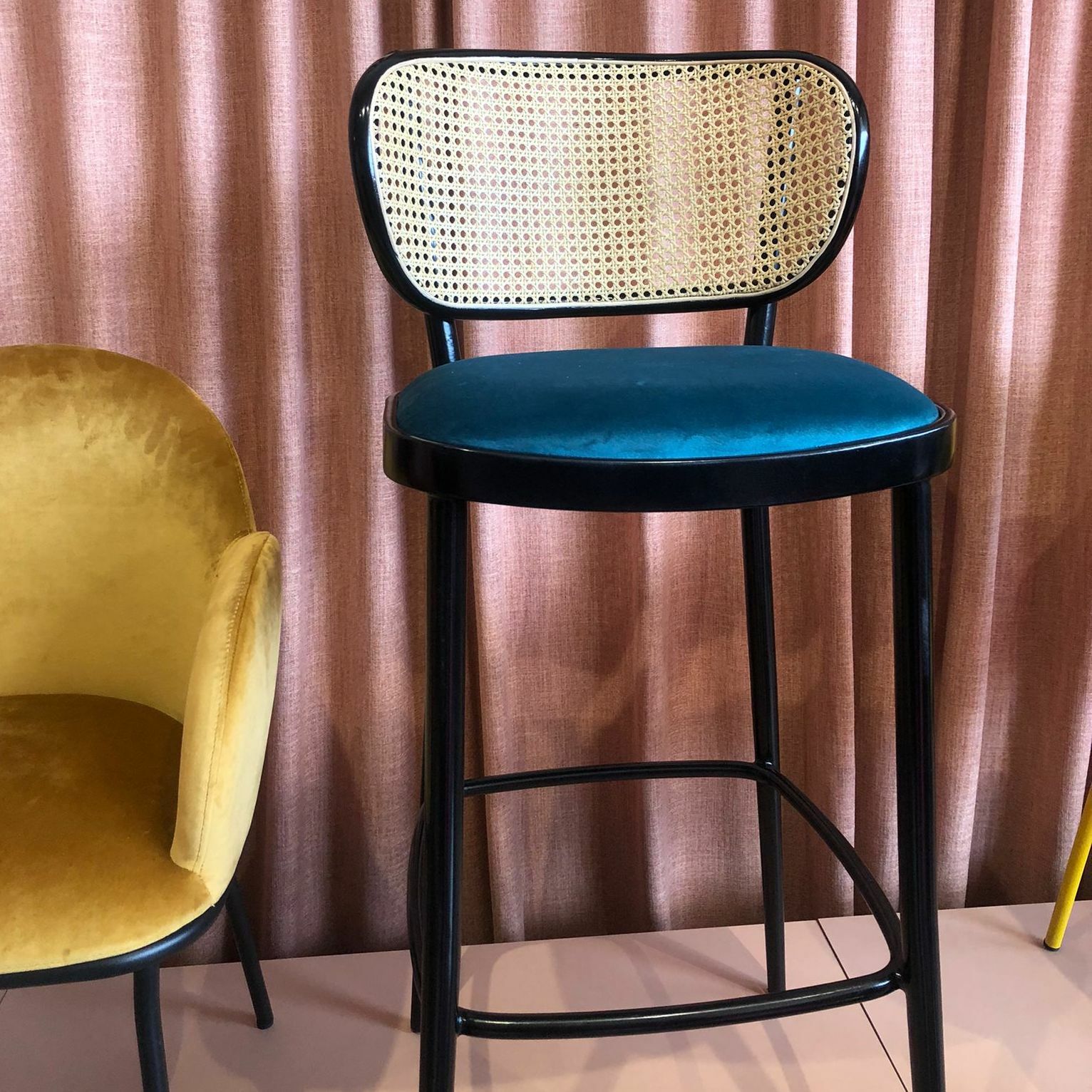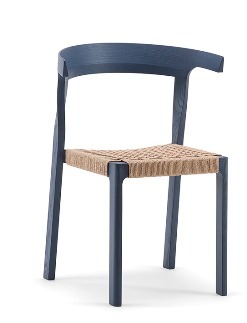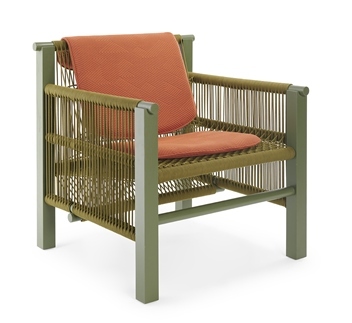 Some of the pieces with a woven finish used traditional techniques, bringing the best of contemporary design together with a hand-finished feel which would have been familiar hundreds of years ago. It's great to see how design and craft continue to evolve to produce something meaningful for today's interiors.
Our current collection includes several armchairs, bar stools and lounge chairs which include woven, rope or rattan elements, such as the Iona or Venus XL armchairs. Many of these are suitable for indoor and outdoor use - another key trend that we spotted at Clerkenwell and Milan this year. Choosing products that work just as well in a bar or restaurant area as they do on a sunny outside terrace is a smart move, allowing you to stretch the season for longer and make the best use of your investment in new seating.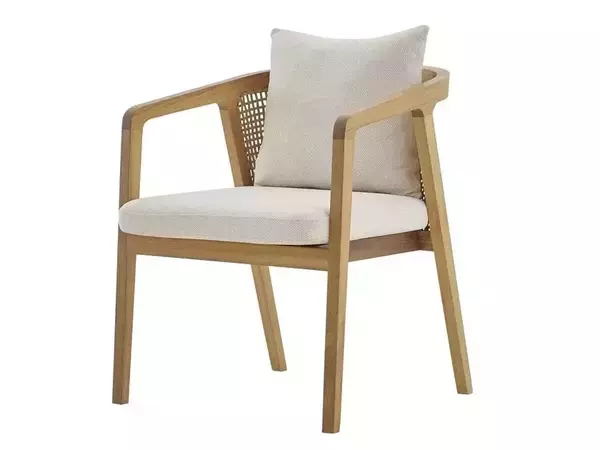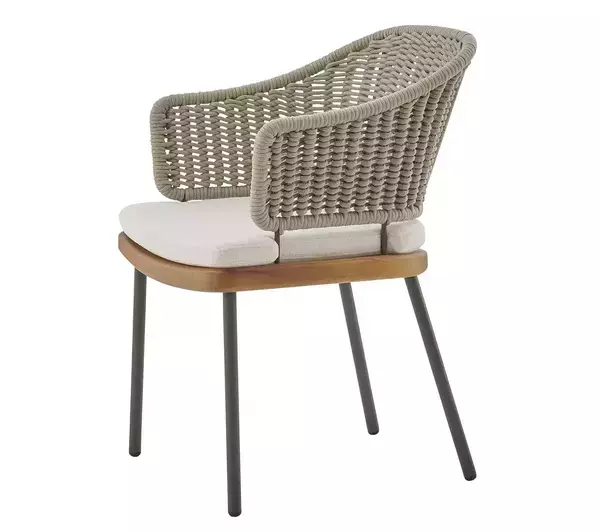 Sustainability has been a buzzword for years, but it's now becoming the default, rather than an outlying option. Every piece we admired was made from recycled or recyclable materials, with really smart use of technology to create composites that perform well indoors and outdoors, in a range of colours and finishes.
It's great to see how the industry has responded to the challenge and delivered products that meet sustainability goals without compromising on design details - we loved these smart pods which give space to work or socialise, made using a recycled material comprised of 1800 plastic bottle tops.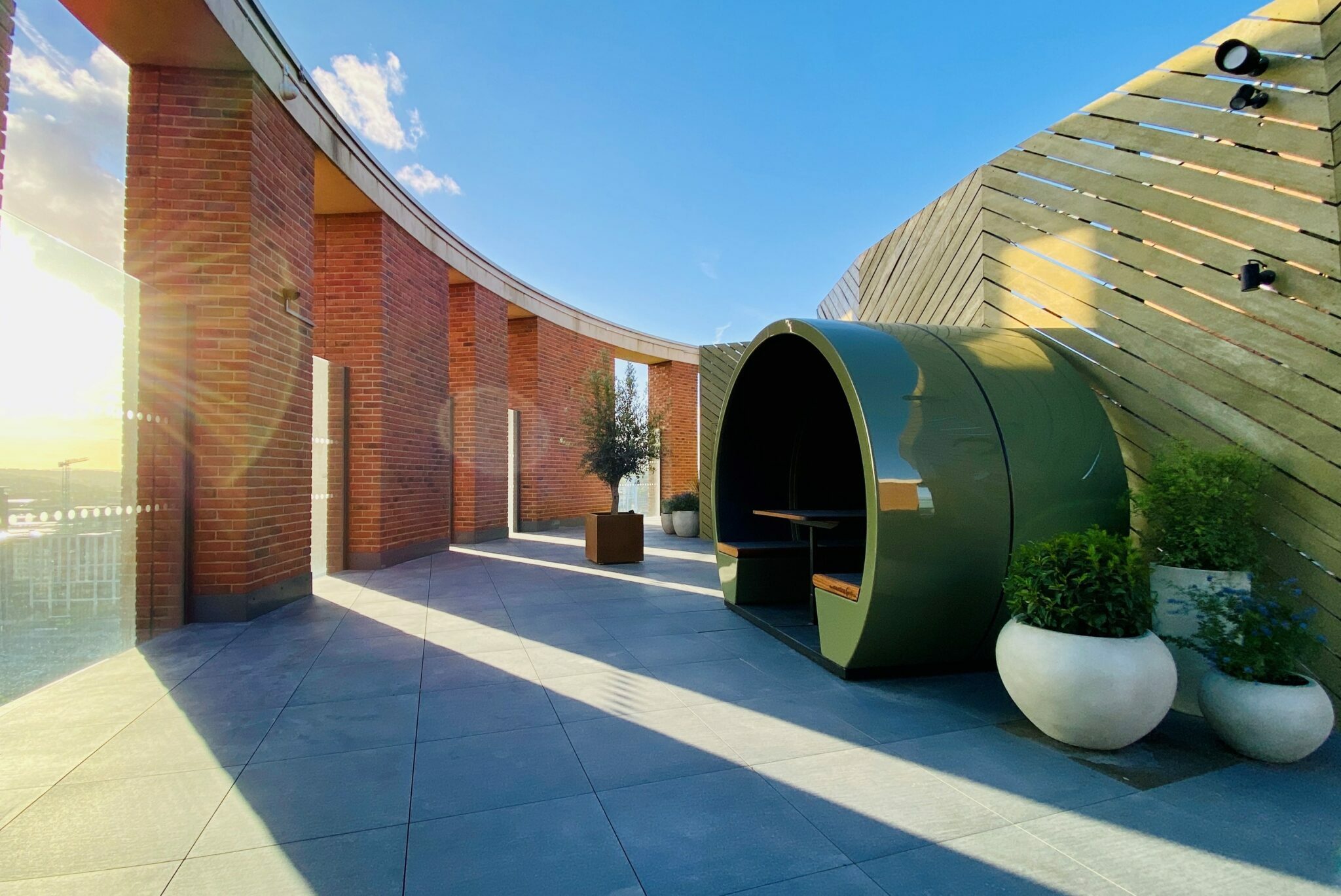 3D printing also seems set to make the leap from niche to mainstream - will we be downloading designs on demand in the near future? There are so many exciting applications of this technology, but we were really impressed with stylish stools, side poufs and tables printed in clay by a design studio based in Thessaloniki, Greece.
It's incredible to see what can be achieved already and we're looking forward to seeing how this sector develops.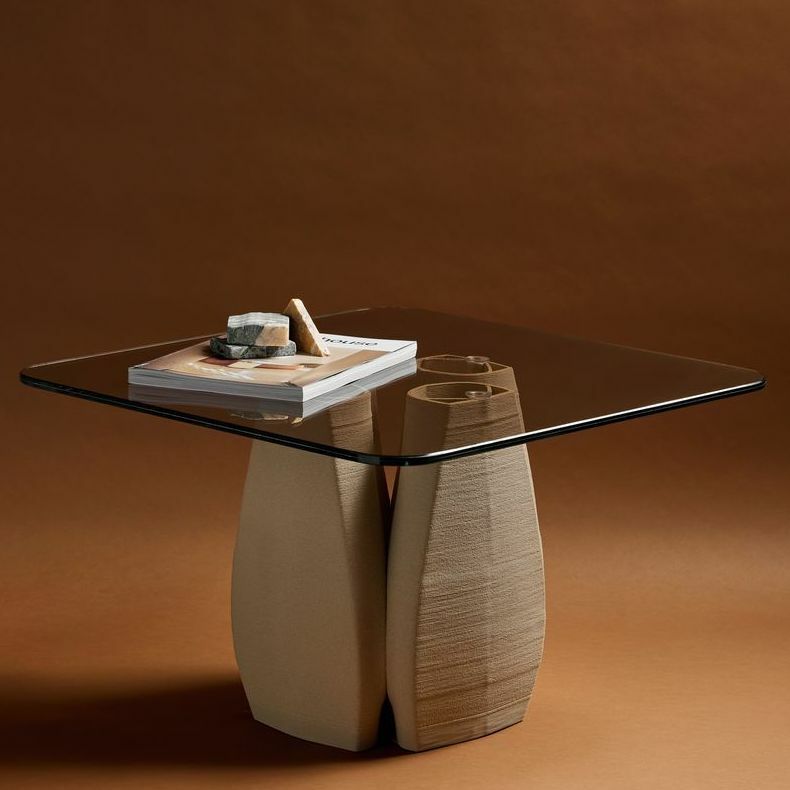 Collaboration is at the heart of everything we do, so we're always on the lookout for brands working together creatively. We love the new collection of textiles created by the Timorous Beasties, the internationally-acclaimed Glasgow-based design studio in collaboration with Panaz.
The new Intaglio Collection features Timorous Beasties' signature use of intricate pattern, printed on original Panaz base cloths. The end result is a stunning suite of colour, texture and pattern which looked fantastic in the showroom exhibition. We're sure these fabrics will feature in some notable interiors very soon.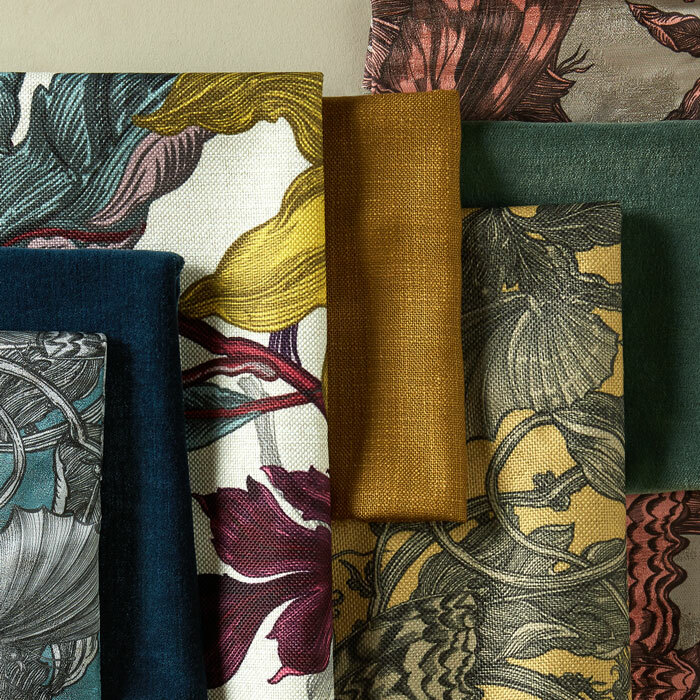 You'll find many of these brand new pieces in our collection later this year, and we're excited to see them in use in future projects.
To keep up to date with our latest collection and new additions to our contract furniture range, join our mailing list and look out for our regular email newsletters, or follow us on Instagram.
---