HIX Designer Profile: 3DReid
An award-winning architectural and interior design practice that creates spaces that work, beautifully.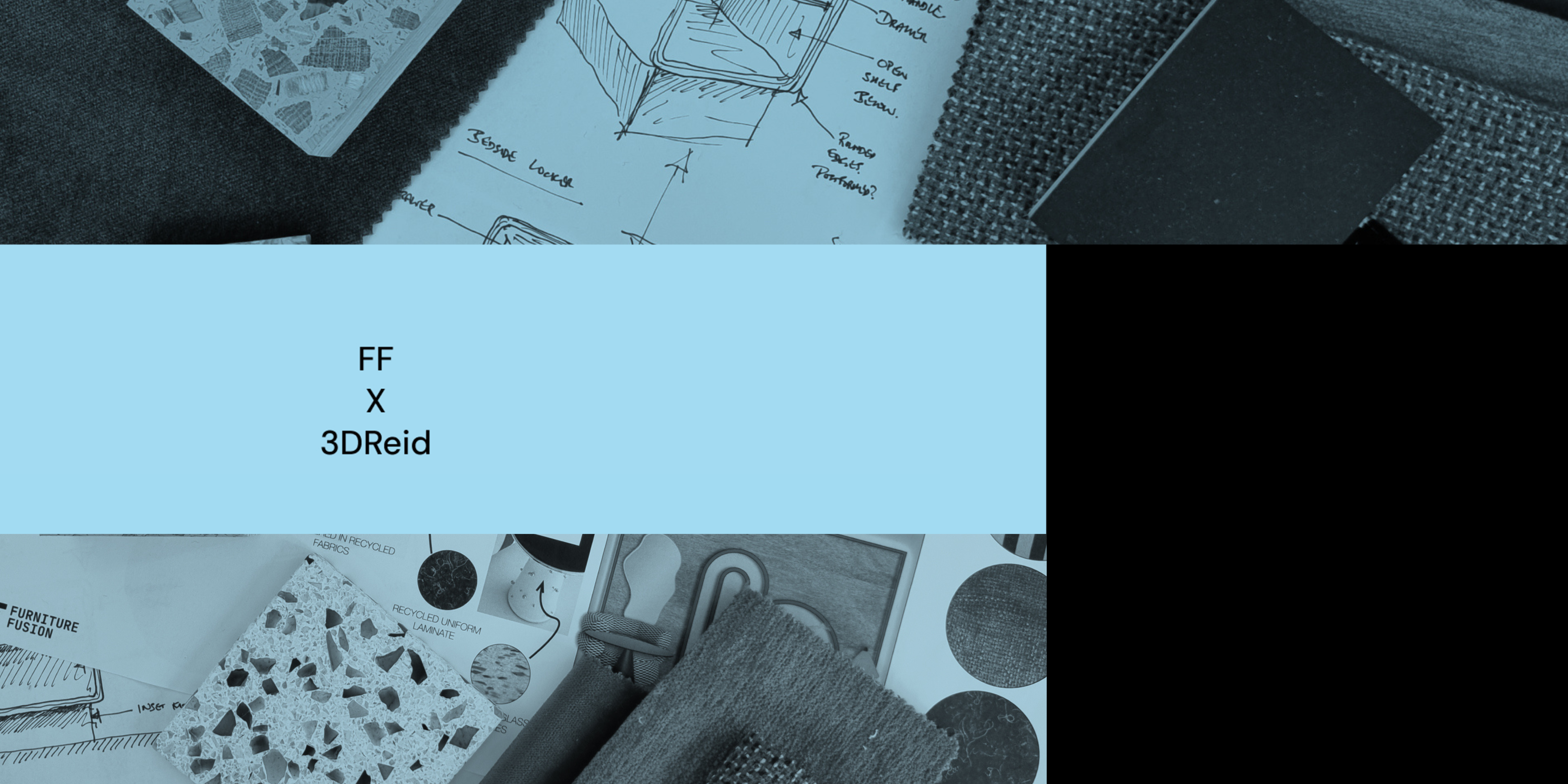 The largest of the three design practices in our HIX collaboration, 3DReid work across 5 cities. We've loved working with the team on numerous projects over the years, from Manchester's Hotel Indigo to a busy, buzzy food court at the Derbion retail centre, and can't wait to share their design for our HIX2023 stand.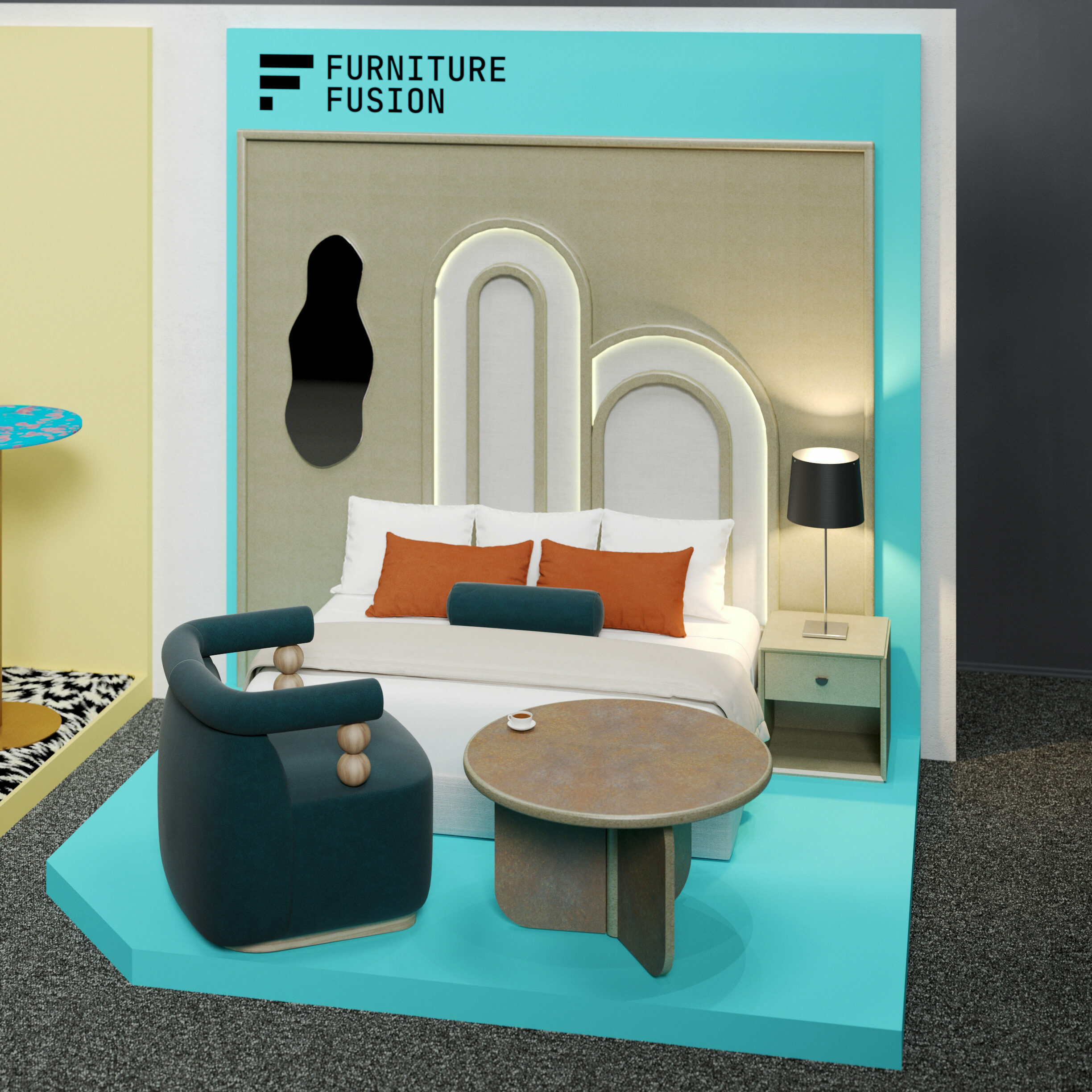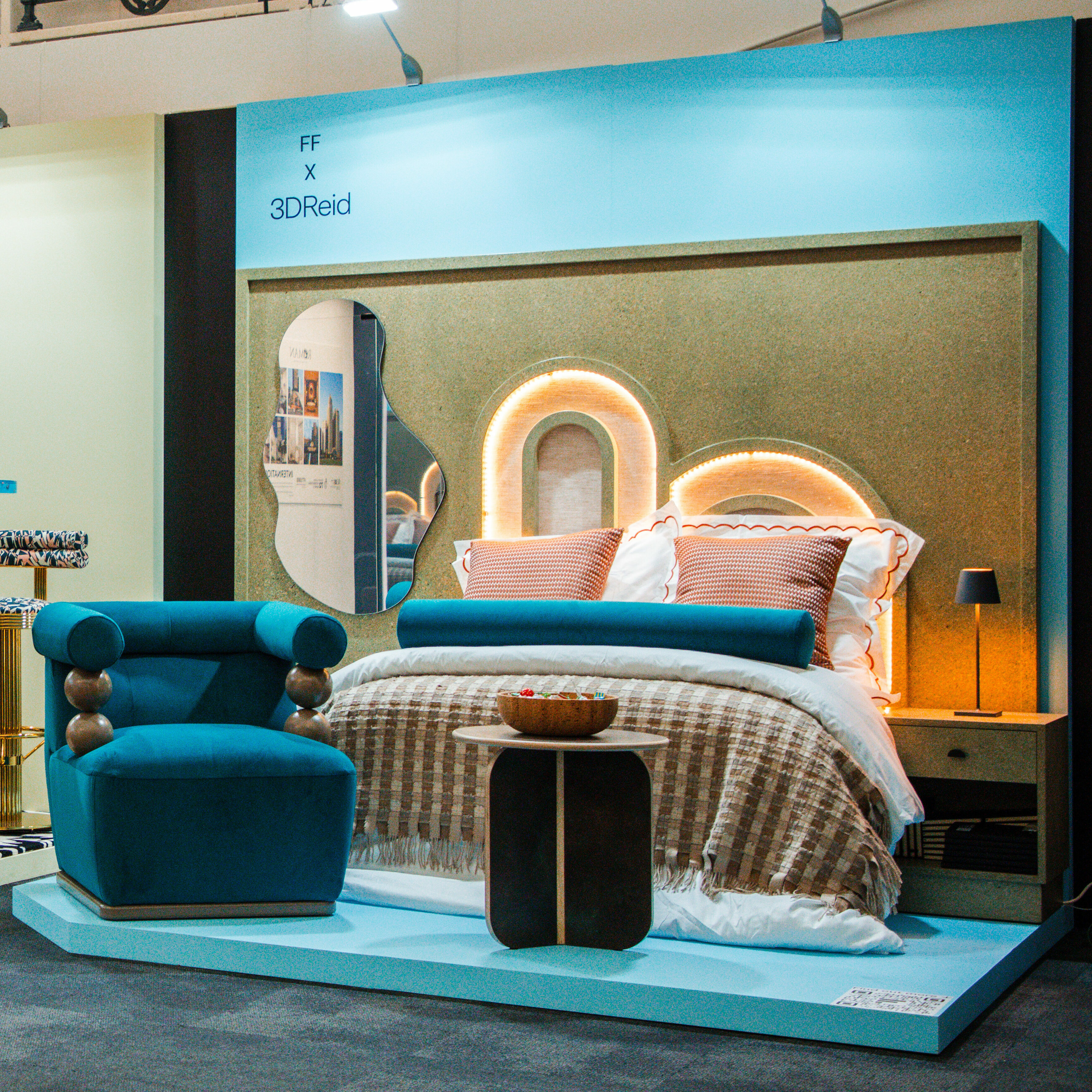 Extreme escapism: a hotel that transports
We asked Nicolle Cairney, Associate at 3DReid about what create, collaborate, curate means as part of the design process.

"We usually begin with a particular piece that stands out to us as something special then build around this. We like to use... different materials and textures that we can build layers with across the scheme."
Their HIX2023 hotel bedroom design includes bold pops of colour, sustainable materials, organic shapes and texture - all centred on a statement bespoke headboard that we created in collaboration with the 3DReid team. When we challenged the designers to create something special, this also challenged us to realise their designs, but creating something so unique reinforced that this is the way we really love to work.

Sustainability is at the heart of the 3DReid bedroom - both the oversized bespoke headboard and bedside table have been created using Agri-Panel, an eco-friendly panel product made from highly compressed waste straw left after the harvest of crops including wheat, rice, sugarcane, or coconut.
"We're aiming to create a scheme that feels relaxing, beautiful and practical - somewhere you would like to stay and be curious to explore. And we would also like to showcase how some of the sustainable products and suppliers we work with can be used to achieve this goal. Materials and details are important no matter how small they seem."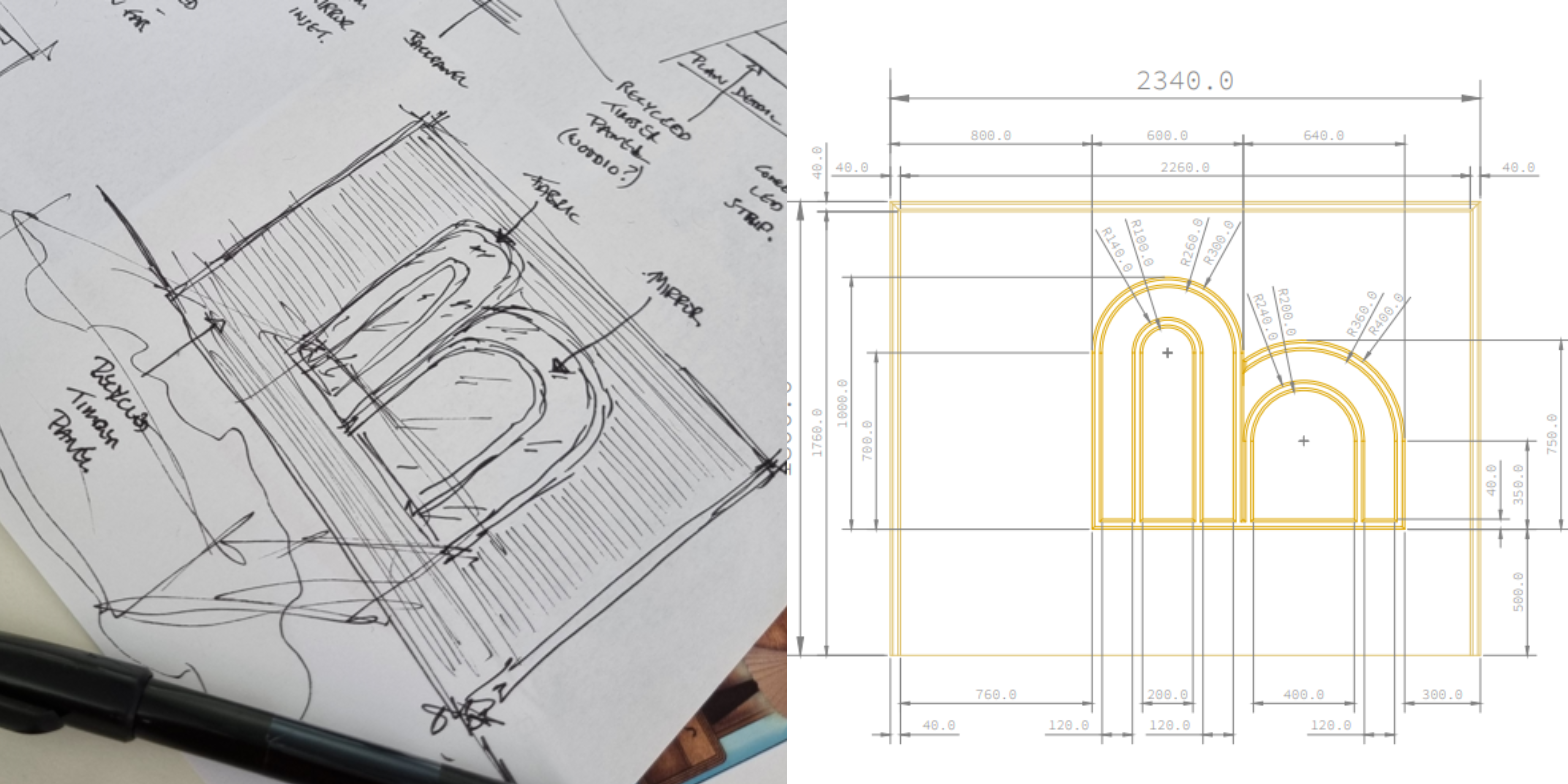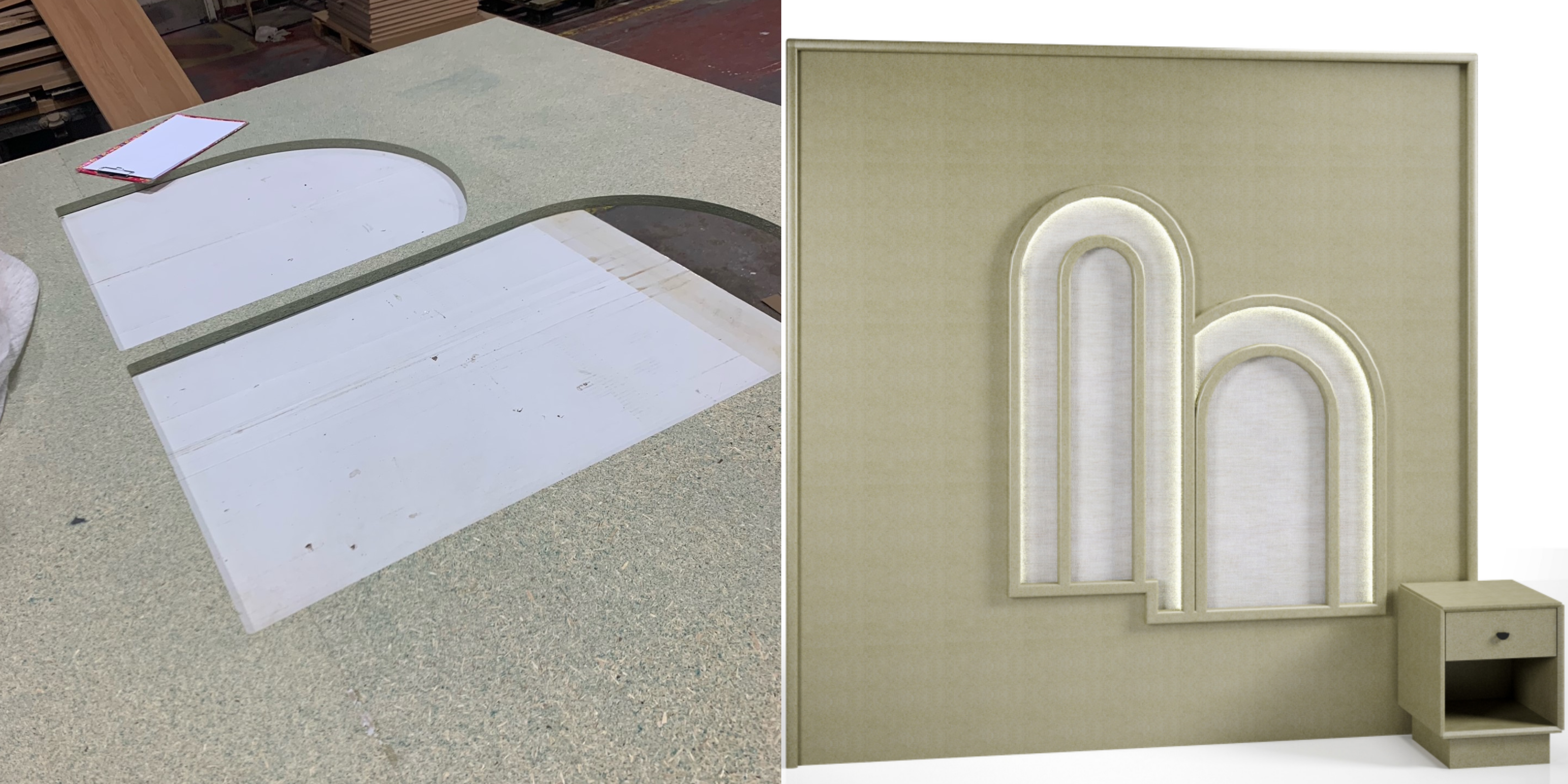 The distinctive lounge chair exemplifies the 3DReid 'extreme escapism' concept behind this design - organic shapes and sustainable materials combine in a piece that's stylish, contemporary and incredibly comfortable. Upholstered in Sunbury Design Sorsdal recycled velvet - woven using 100% Repreve recycled polyester yarns which are produced from waste plastics, the fabric has a soft-to-the-touch texture, with a subtle sheen to give depth and richness to the comprehensive range of colours.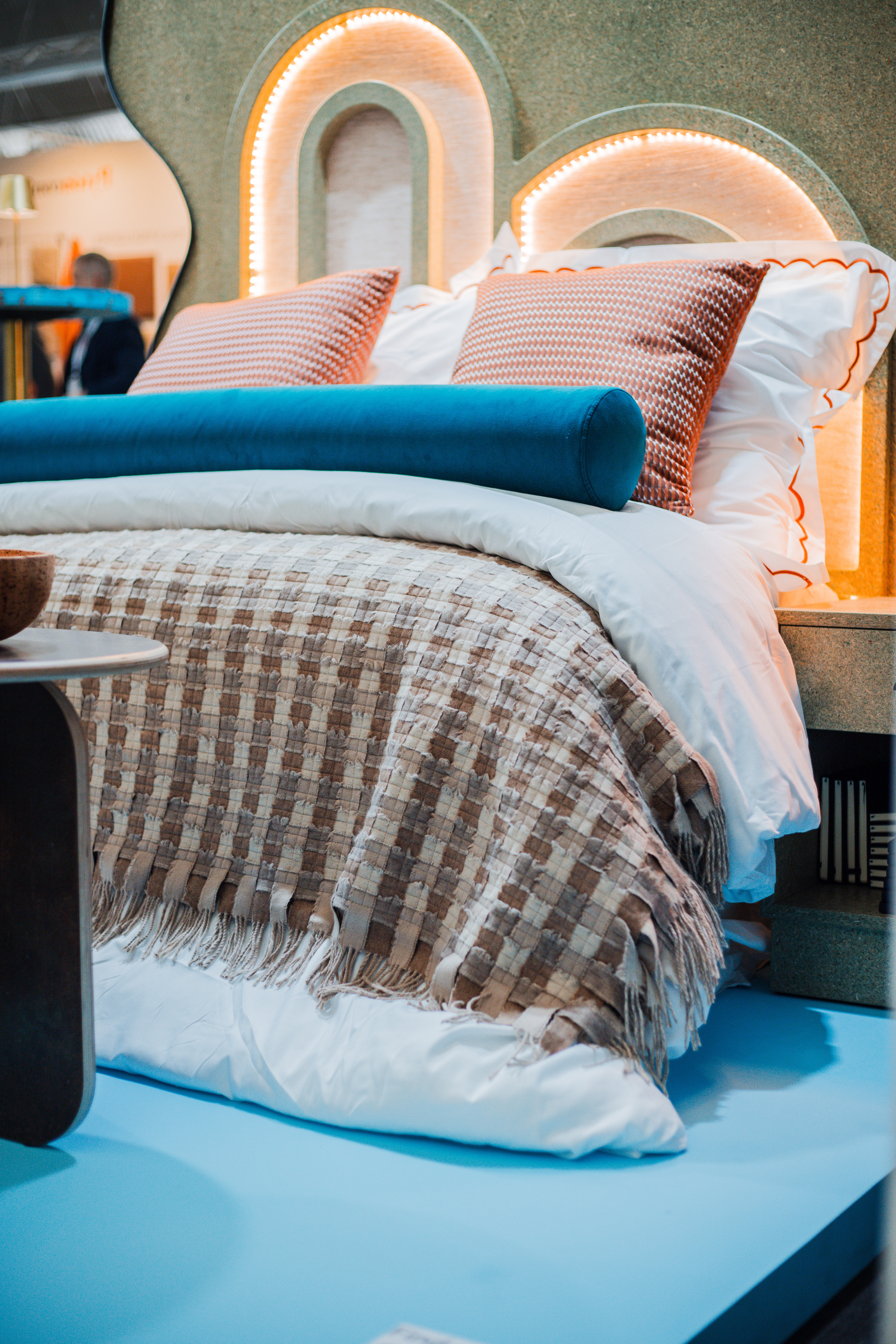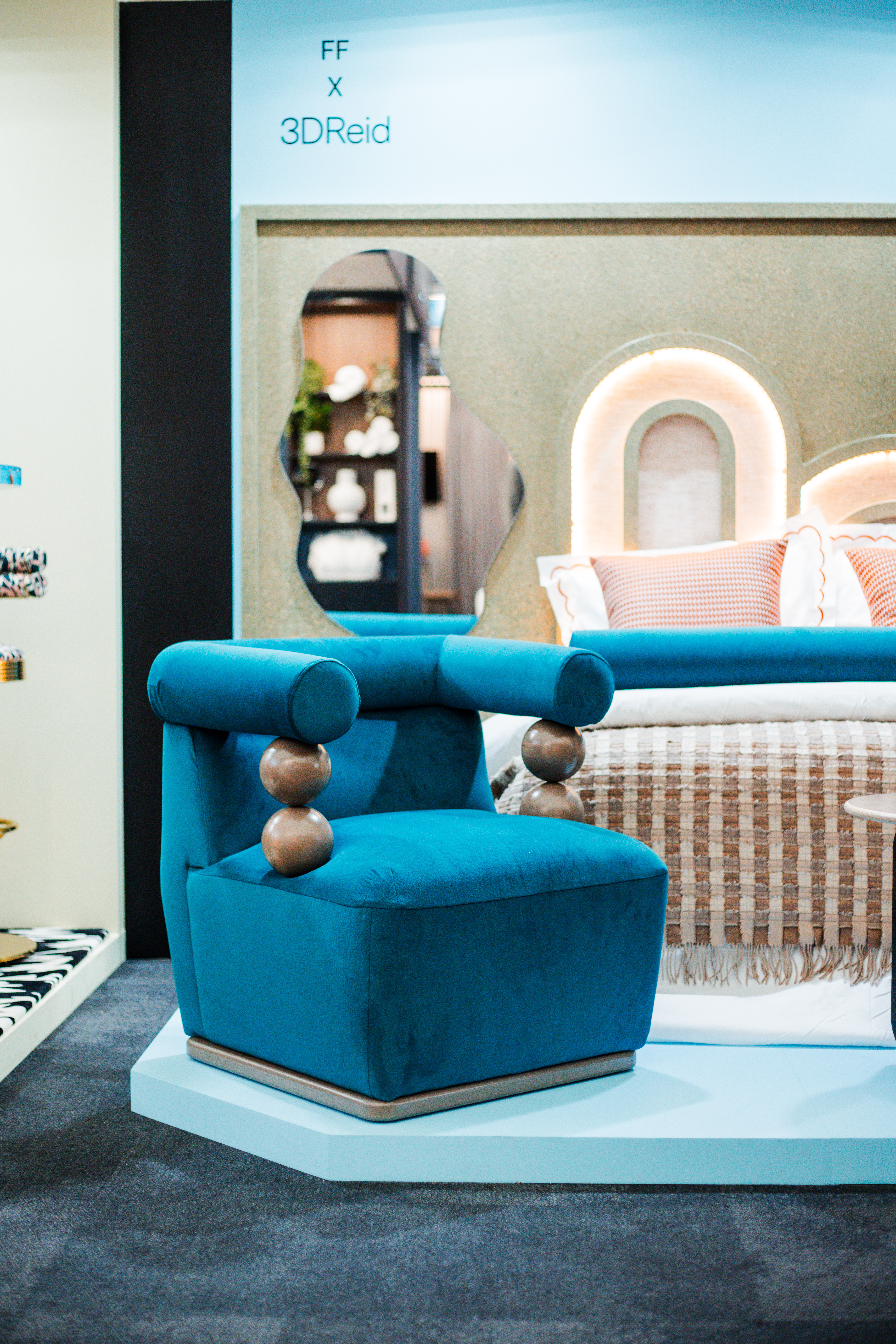 Along with almost all of the other pieces that feature on our stand, the lounge chair was made here in the UK, allowing us stay close to the items as they were being made. This enabled us to visit the workshop during production to ensure that the design translated successfully into the finished product - and of course having a positive impact on the carbon footprint of the piece.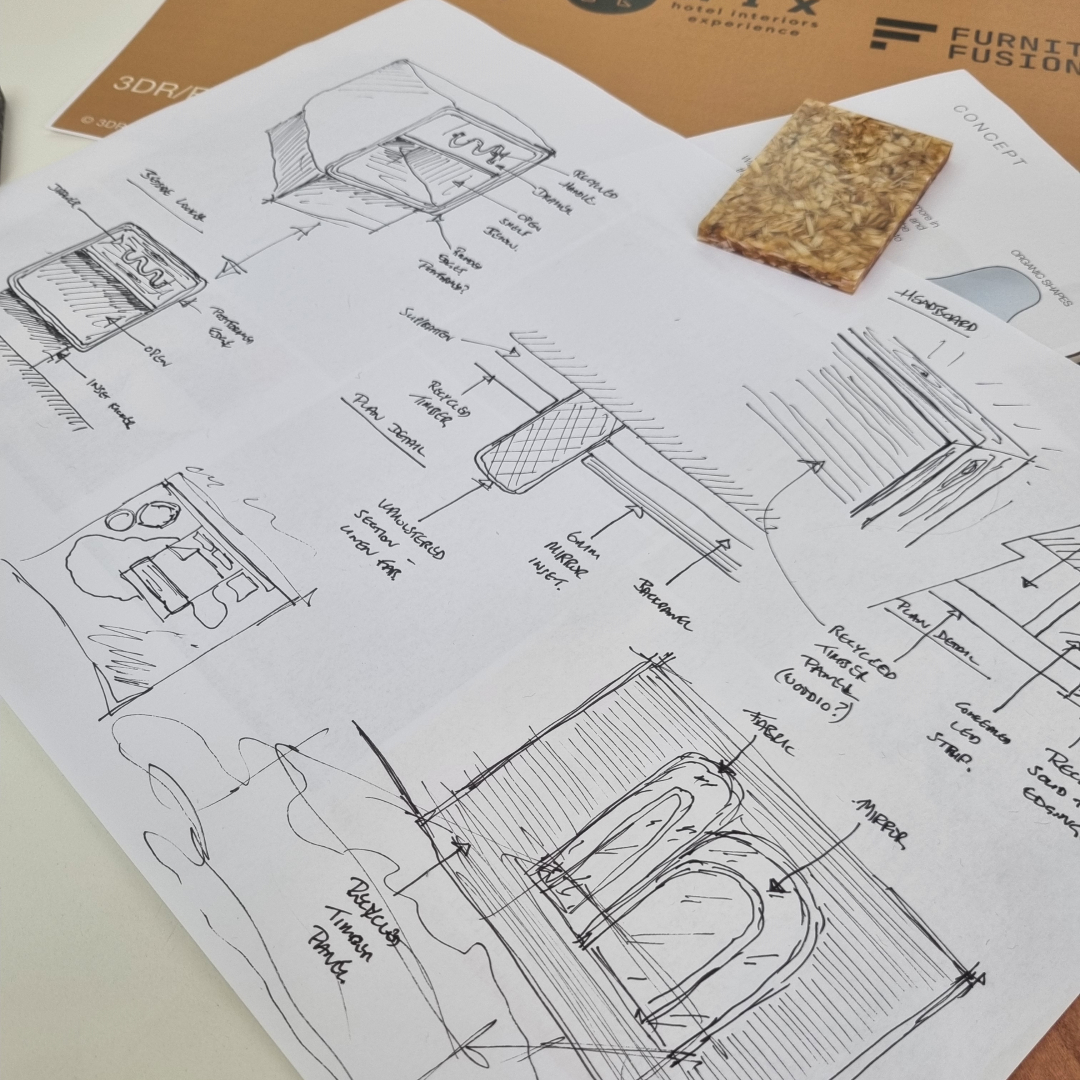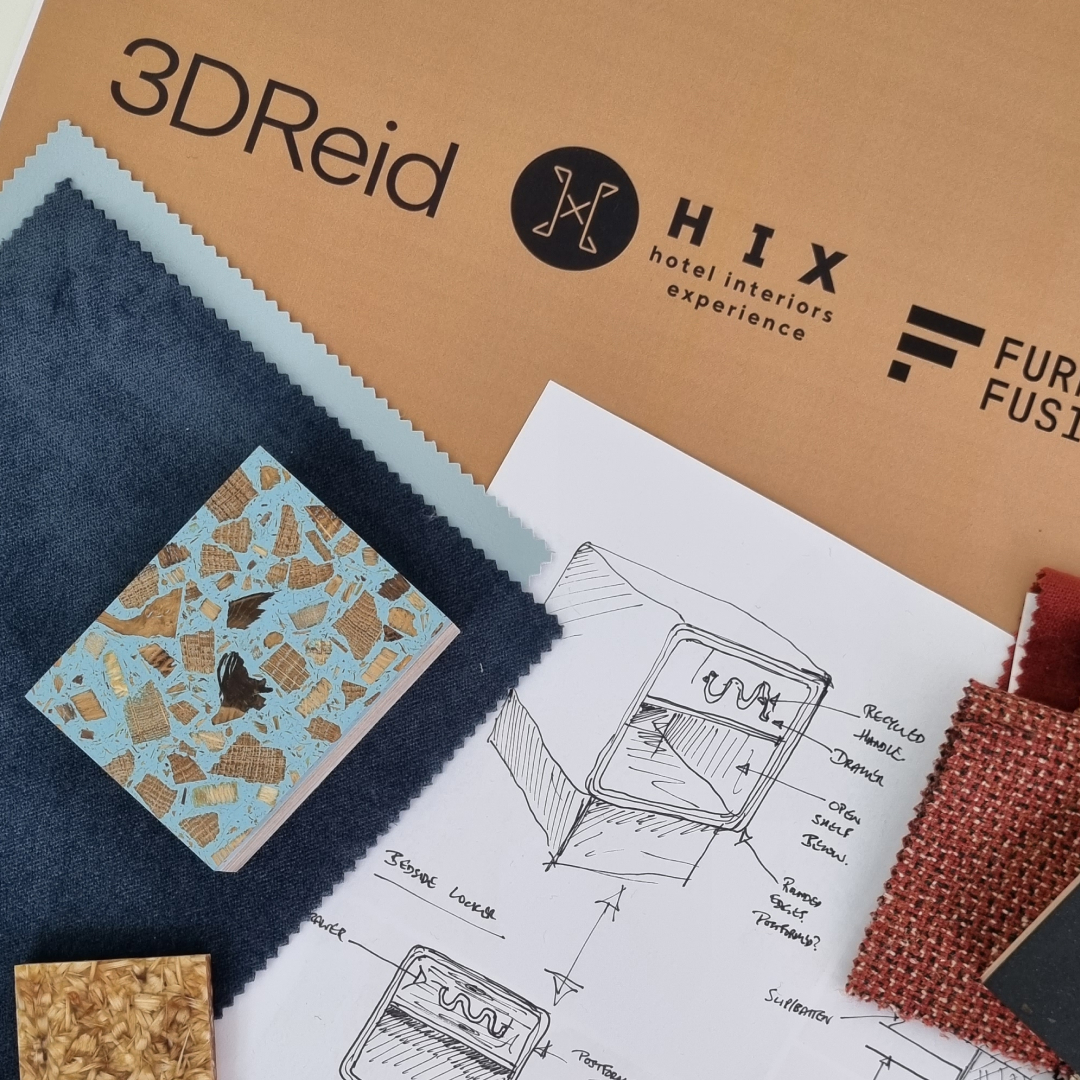 Alongside the chair is a striking coffee table made from KAVA - an organic, plastic-free material made from coffee waste. It's created by using a combination of coffee waste and other organic fibres such as powdered fruit stone or crushed argan and walnut shells. It's produced in a range of different colours and textures by using organic powders or byproducts such as ground metals, powdered marble, charcoal dust, and natural pigments. We love working with such innovative, forward-thinking products that show how great design can still be sustainable and eco-friendly.
This stimulating yet relaxing space is finished off with stunning pillowcases, and an impressive, sustainable throw. The pillowcases, made beautifully by Gilly Nicholson, feature a burnt orange scallop stitch, chosen by 3DReid to tie the colour palette together, right up to the last details.
The tactile throw was created by Dastardly Line using Johnston's of Elgin's cashmere selvedge. Selvedges are the thin strips of fabric that are removed from the finished machine-woven cashmere pieces to ensure the perfect finish across the luxury brand's products. Selvedge has a lot of individuality and Dastardly Line deliberately leave in all of these imperfections to give each piece its own unique visible history.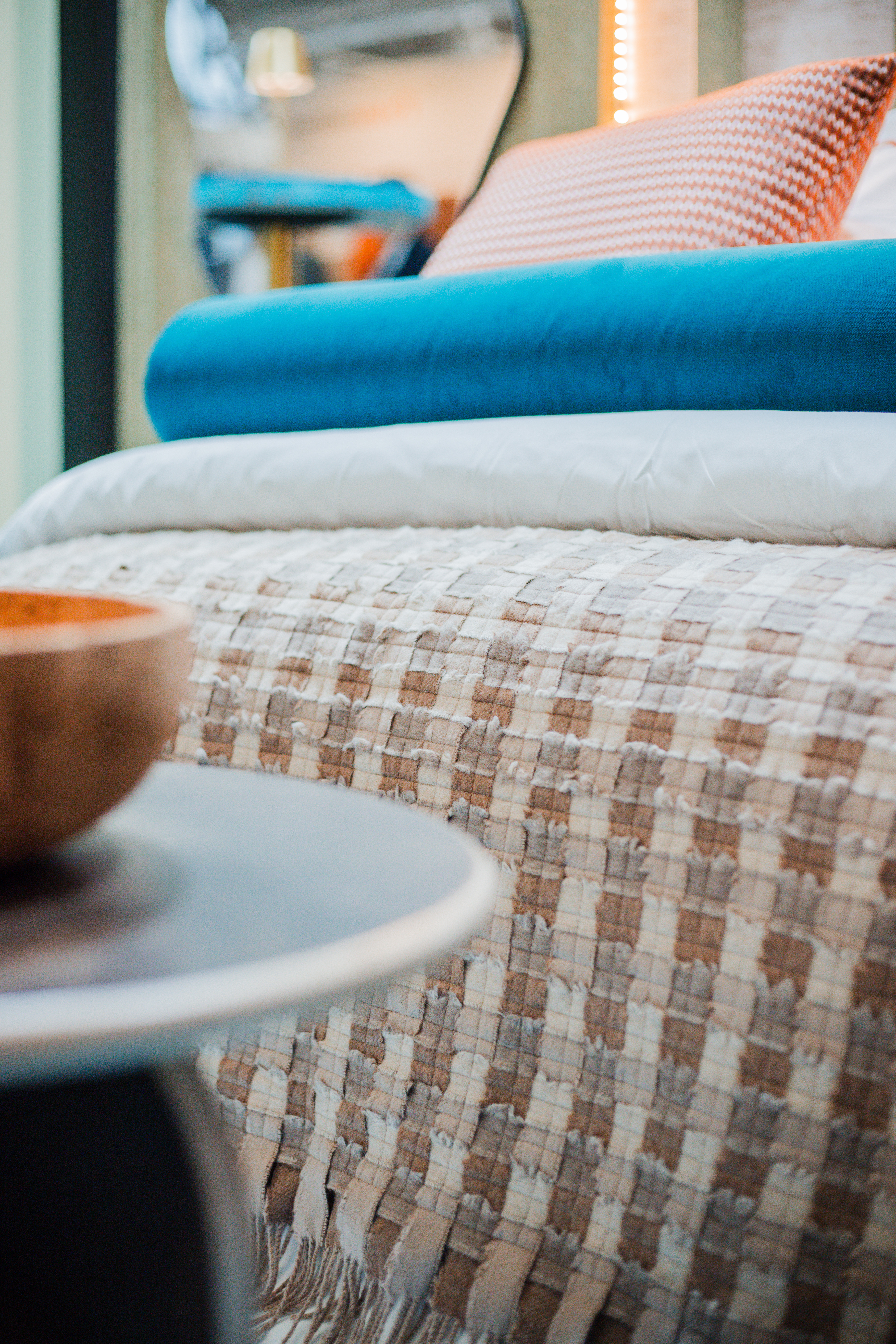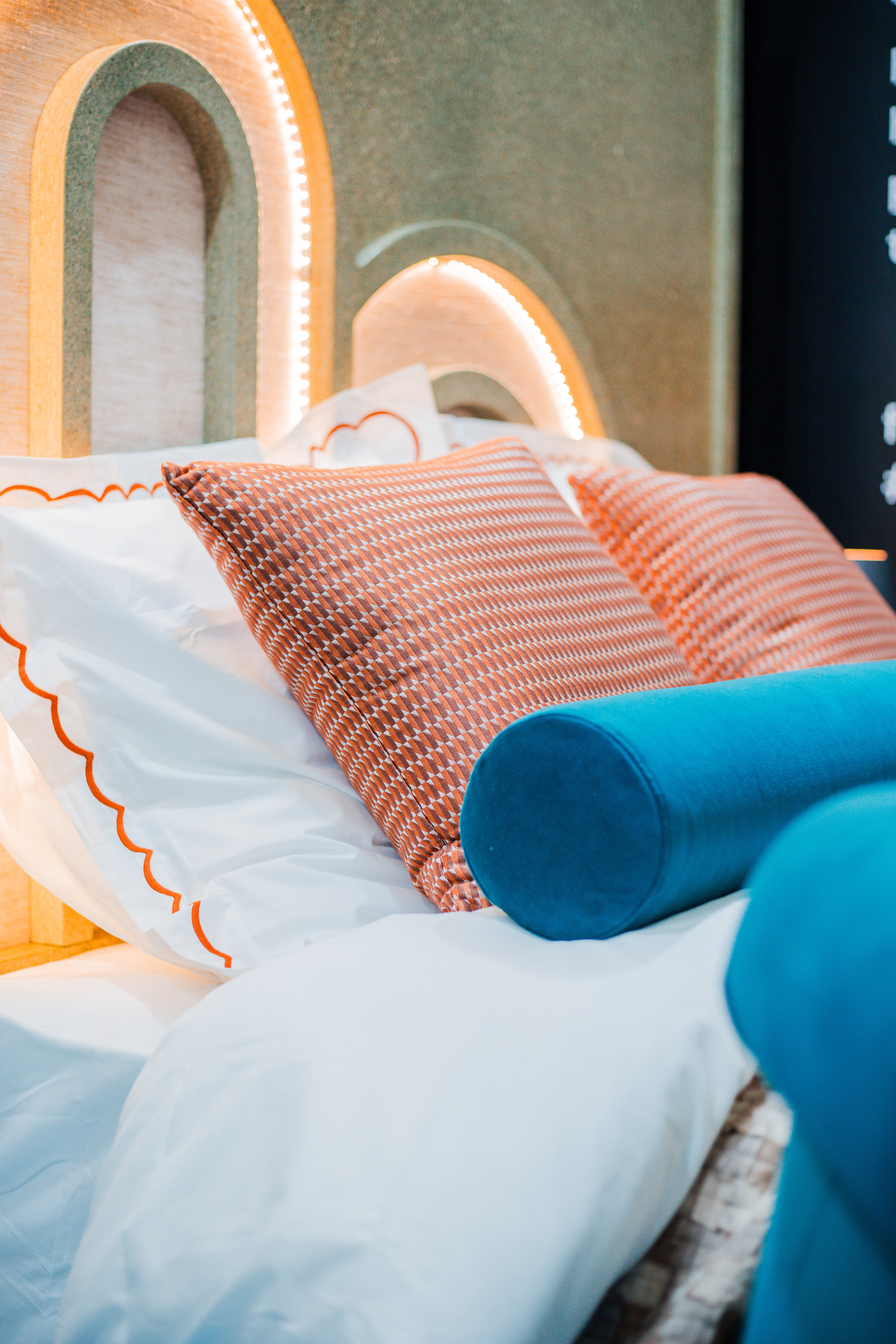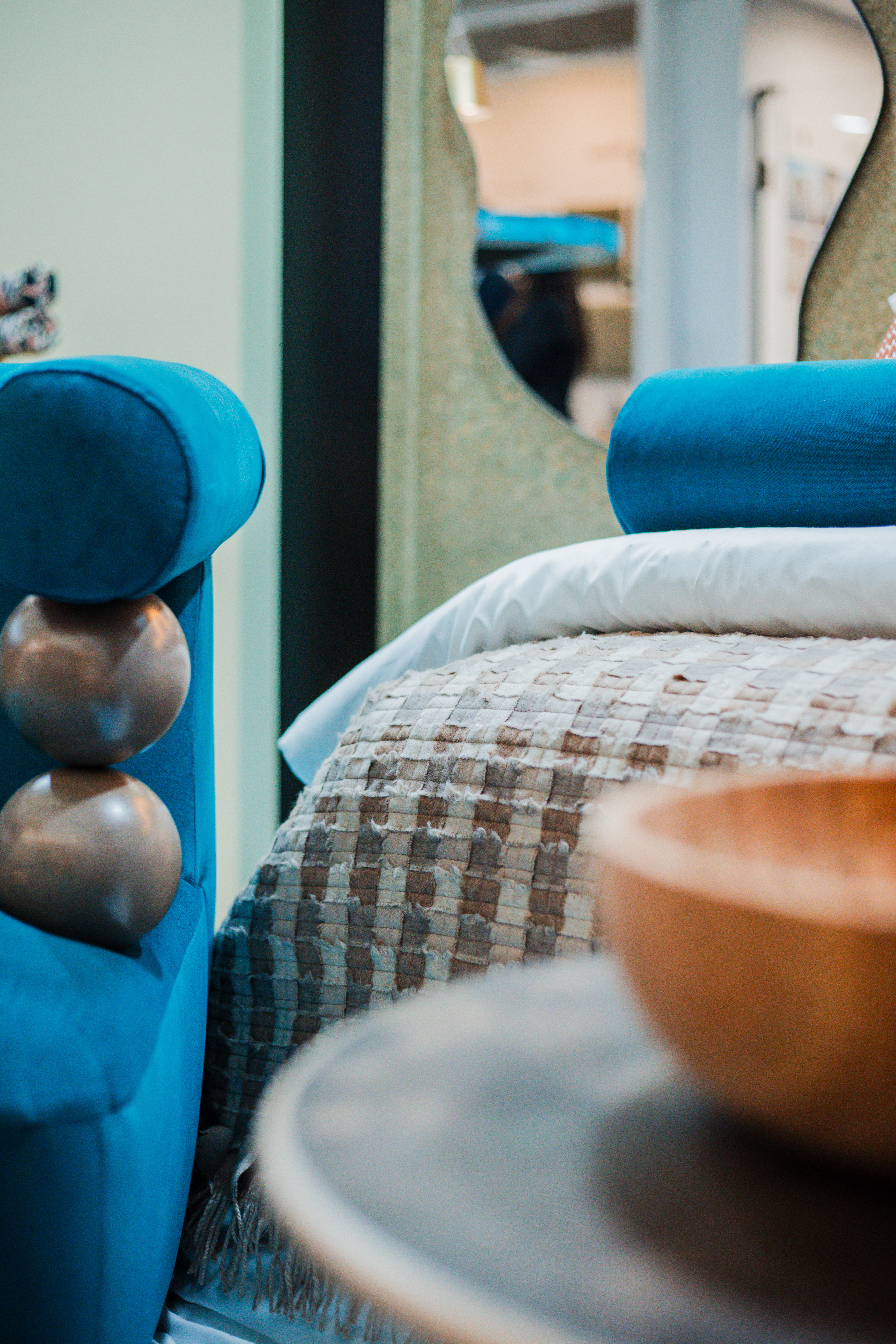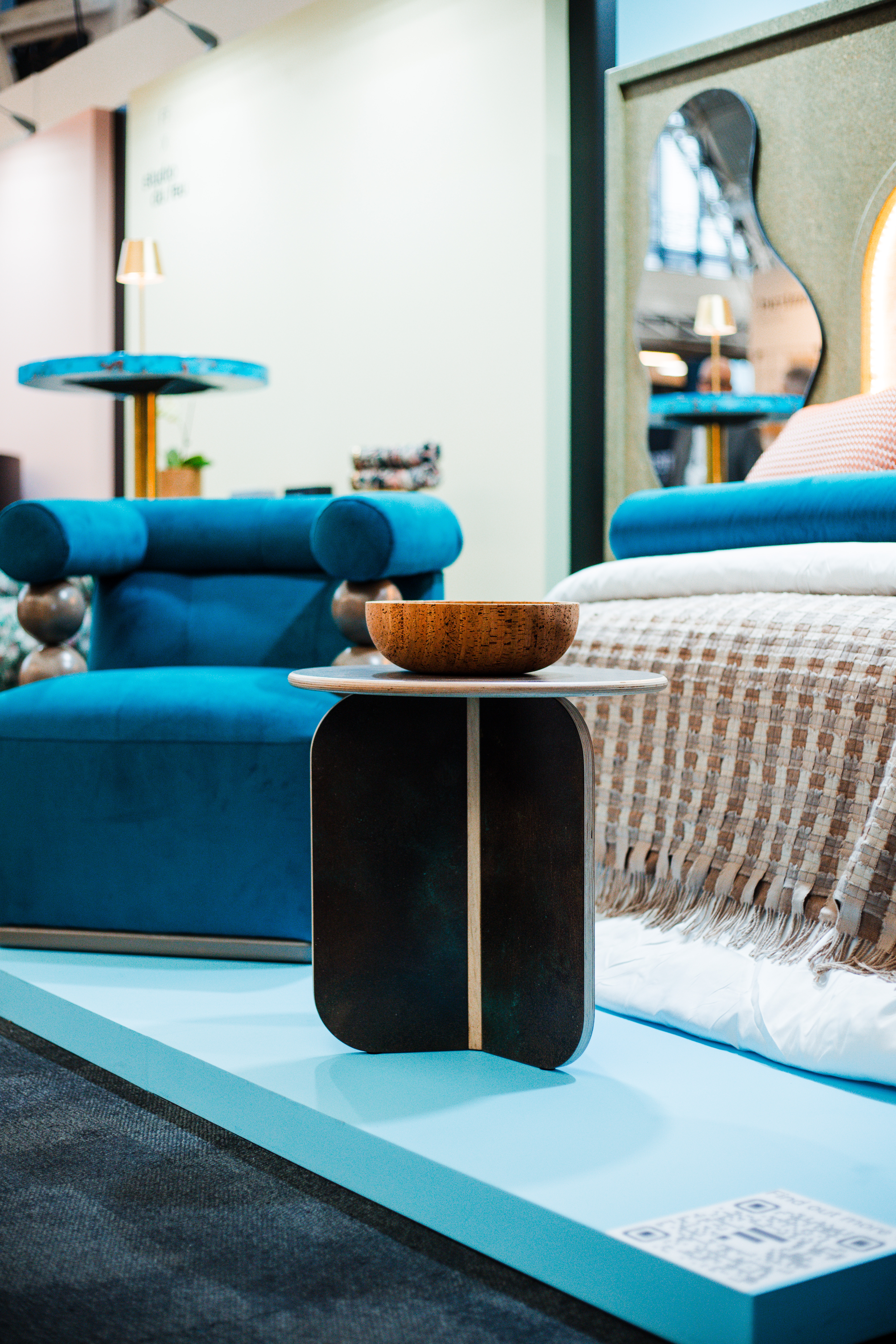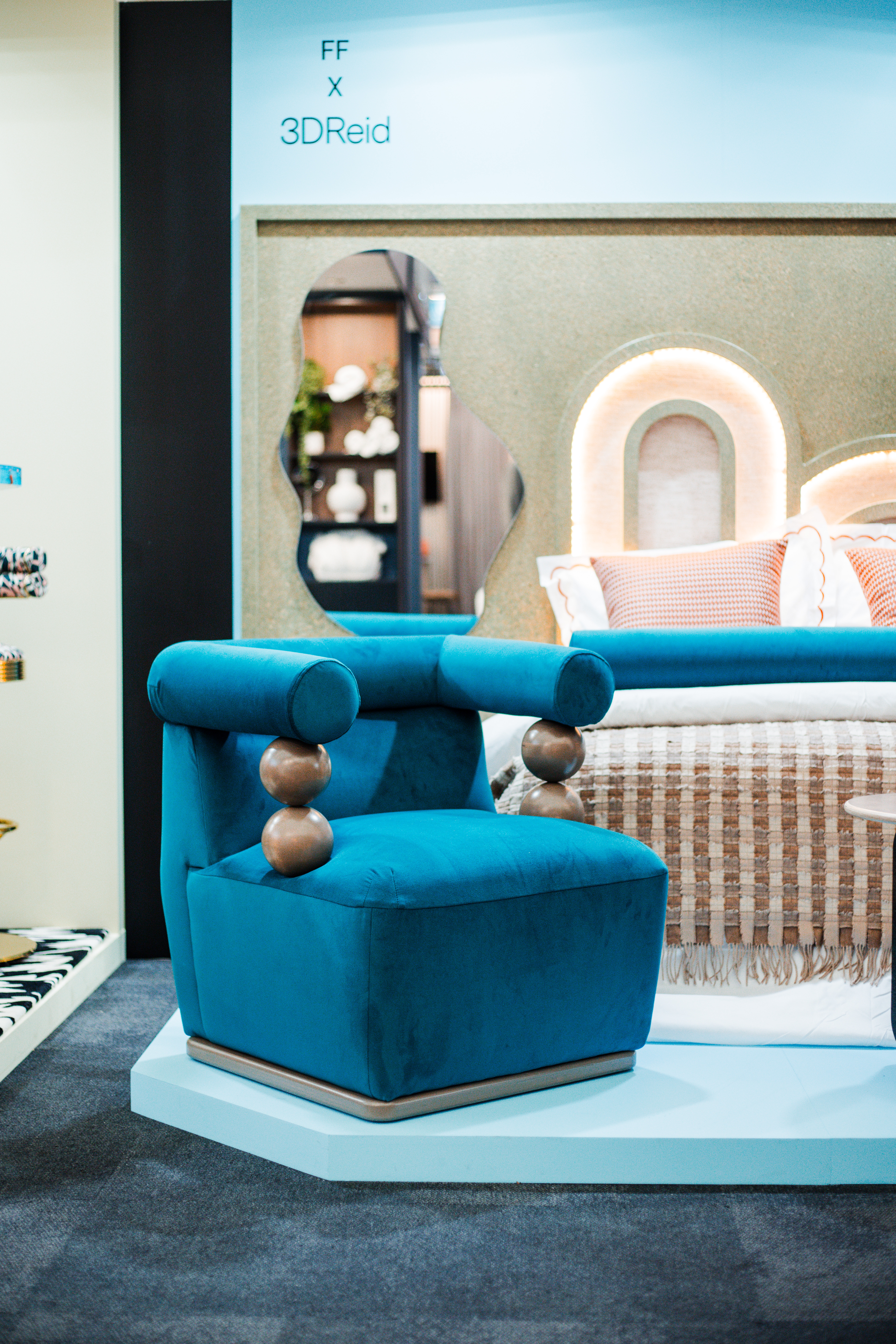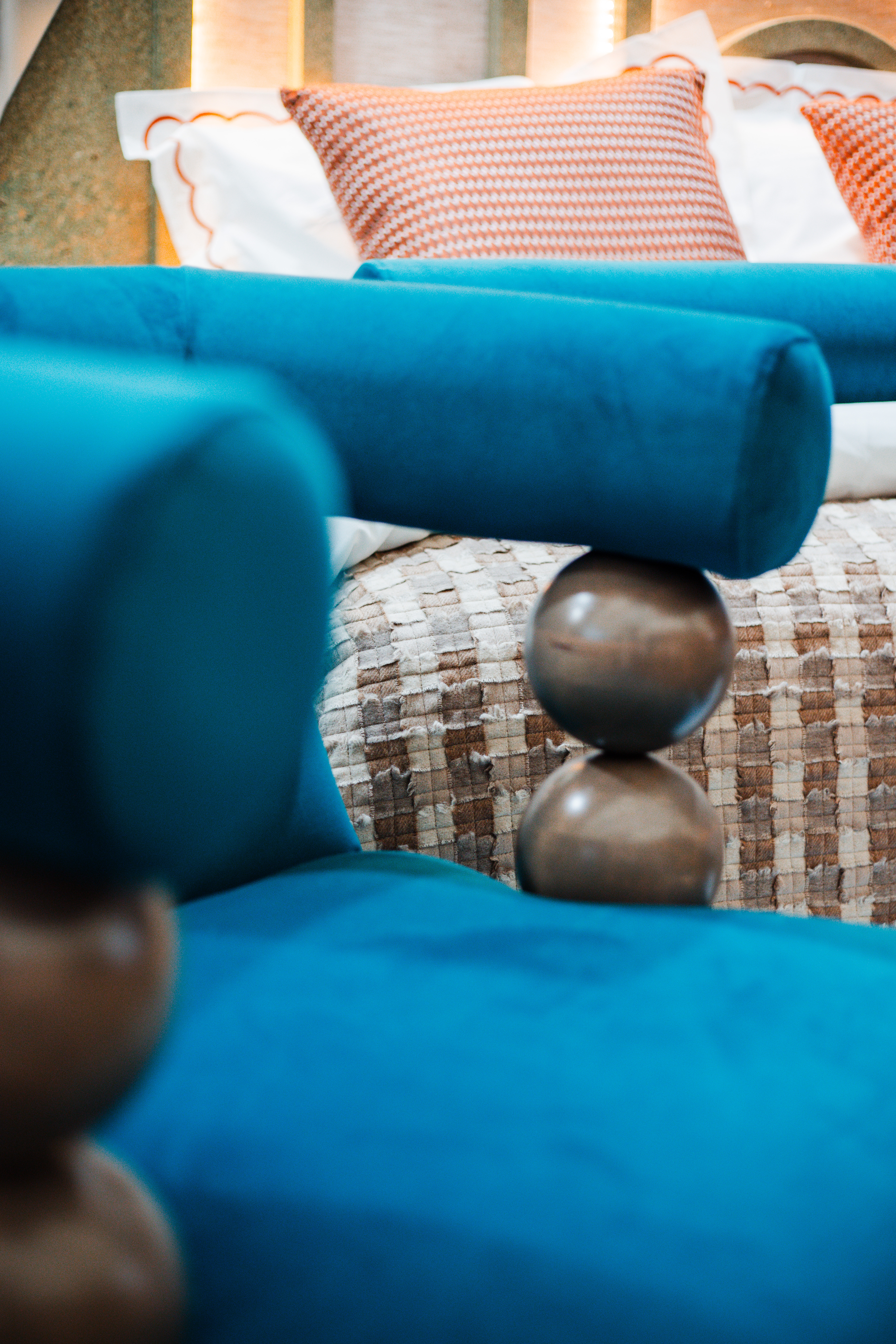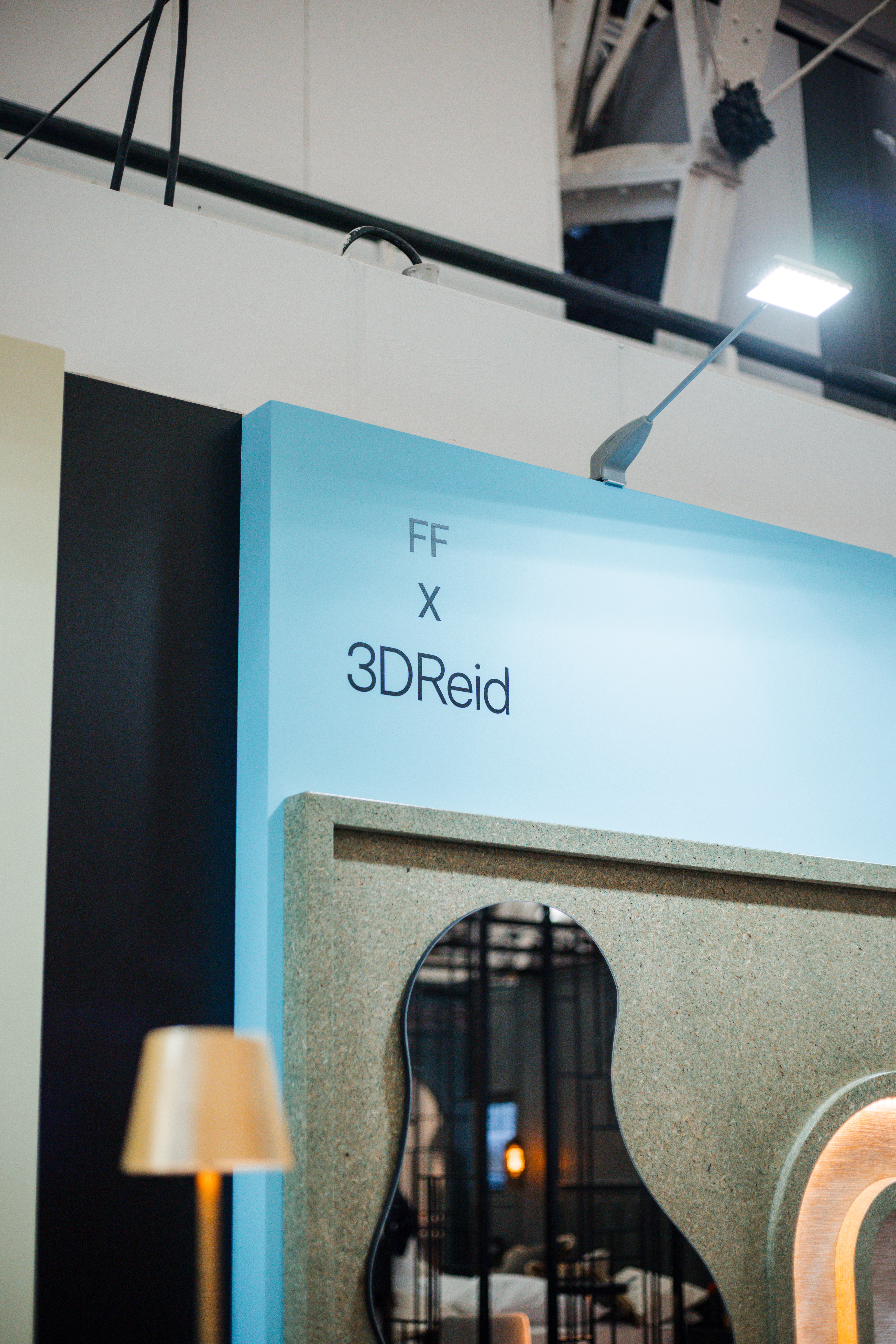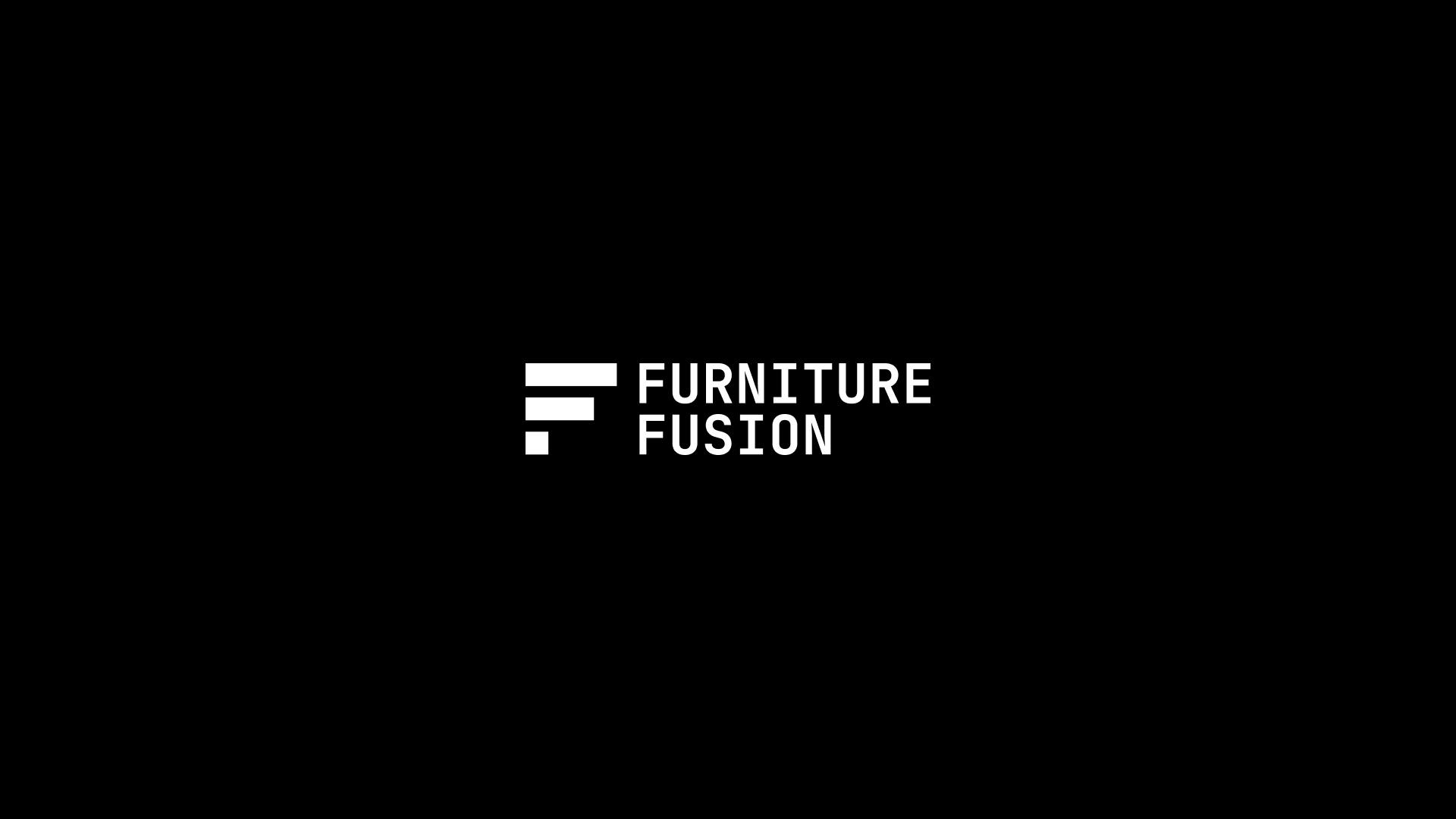 ---