HIX Designer Profile: Studio du Feu
London-based specialists in hospitality, retail and commercial interior architecture & design.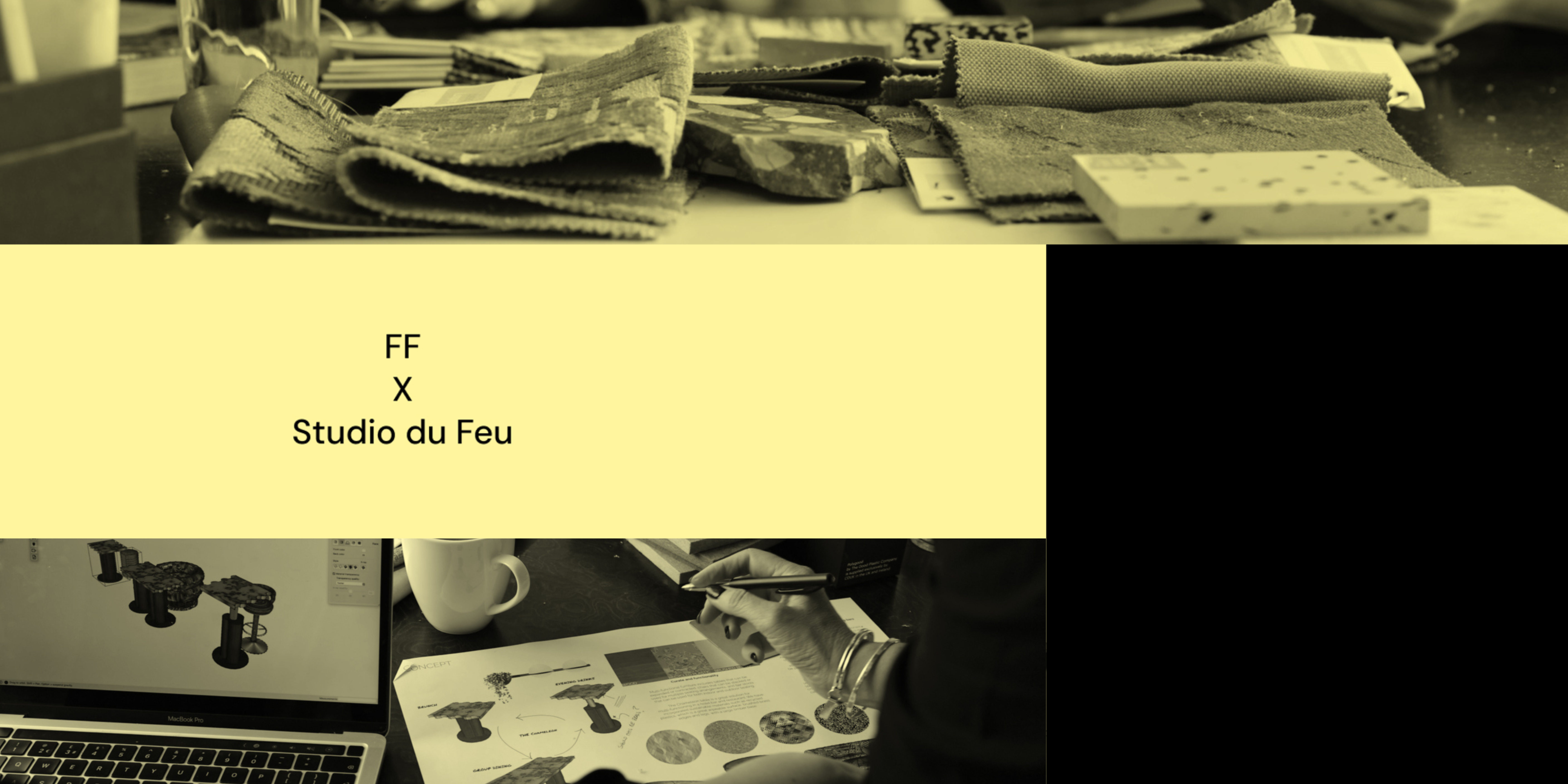 We worked with the Studio du Feu team on the redesign of several spaces at Regent's University, London - the project included lots of bespoke furniture, bold colours and statement prints so we couldn't wait to see what they'd come up with in their design for a future-facing hotel bar area for our HIX2023 stand.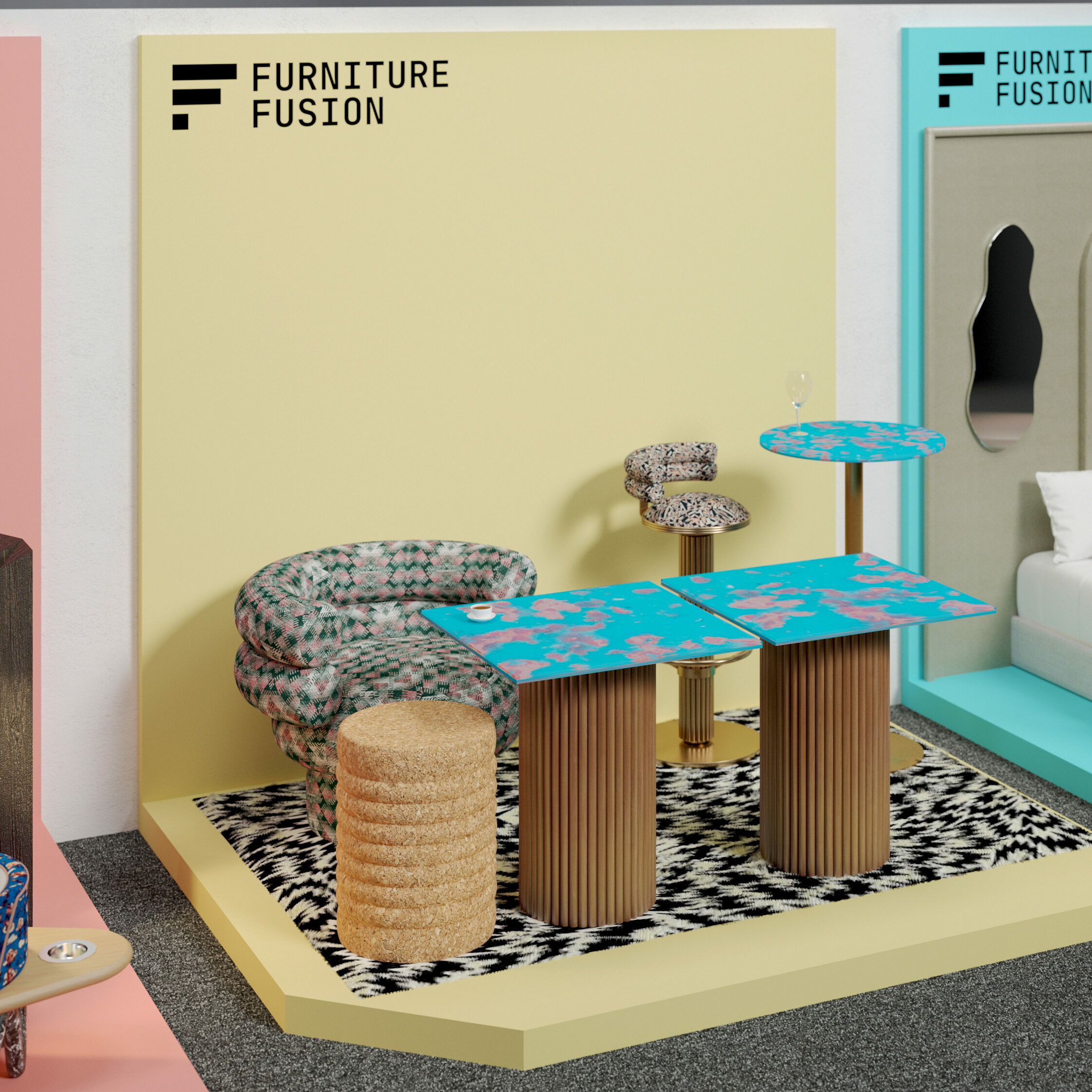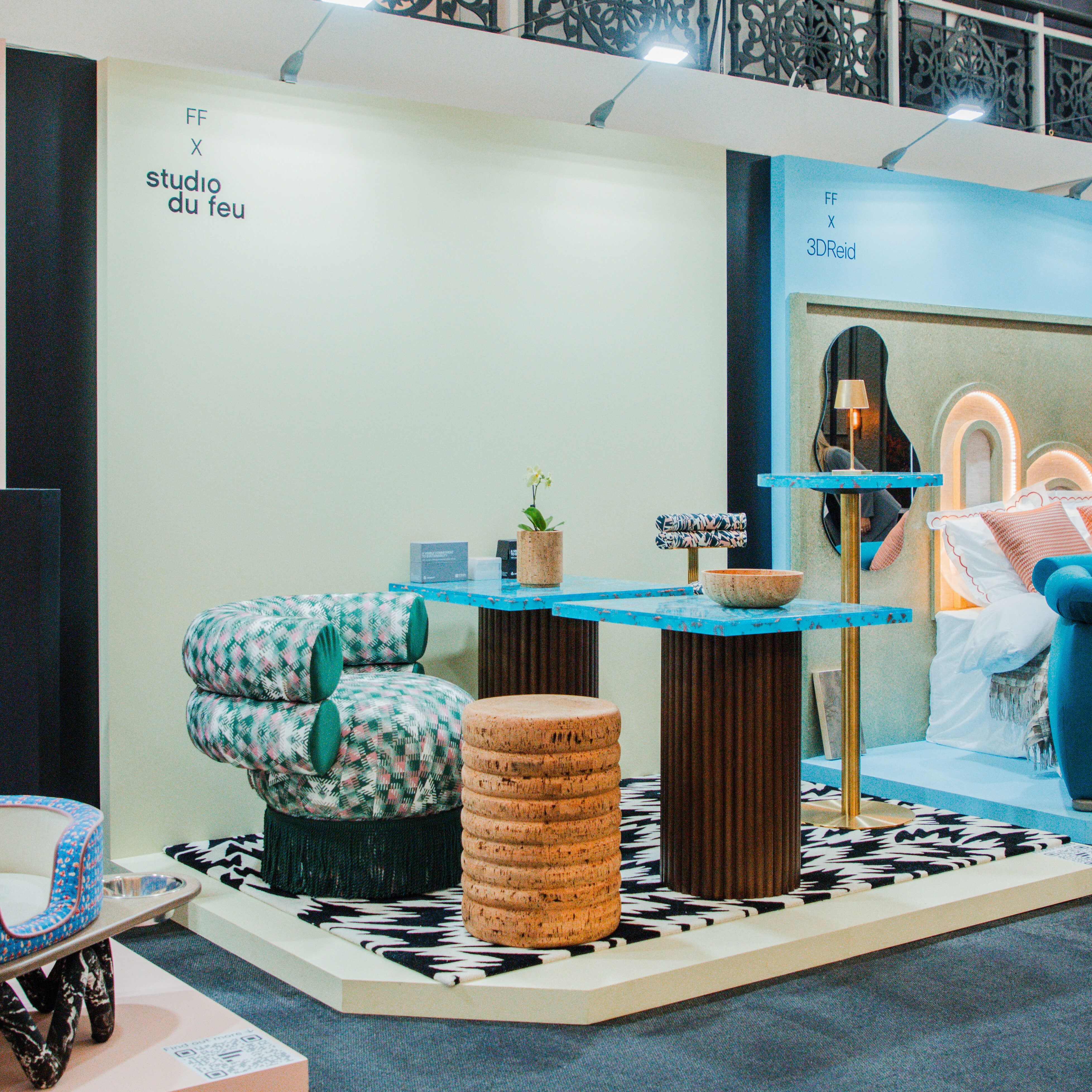 Pushing the boundaries - colour clash & collaboration.
We asked Becky du Feu, Founder and Creative Director at Studio du Feu about what create, collaborate and curate means as part of the design process.
"Collaborating is great because it really pushes the boundaries. You get such different ideas from other peoples' perspectives and it makes the whole process really good fun.
We get started by pulling together an initial moodboard, images of furniture, detailing, materials, the general look and feel. This gives us a better idea of what the client is after (and what they love or hate!) and allows us to refine the concept and look at the moodboard again."

Their HIX2023 hotel bar design showcases the clashing patterns and colours that the studio is known for. Noting that hospitality spaces have different functions and uses throughout the day, from breakfast service through to lunch, dinner and evening drinking, it's important to create furniture that meets customer needs at these key points - reflecting the industry's move towards greater personalisation in the guest experience.

This consideration also gives furniture longevity, without compromising on durability - something that was important to Studio du Feu as they curated materials for the project and considered sustainability. Their design includes cork and recycled plastics - really hard wearing products that look great and are conscious of their environmental impact, which we support the use of wherever possible.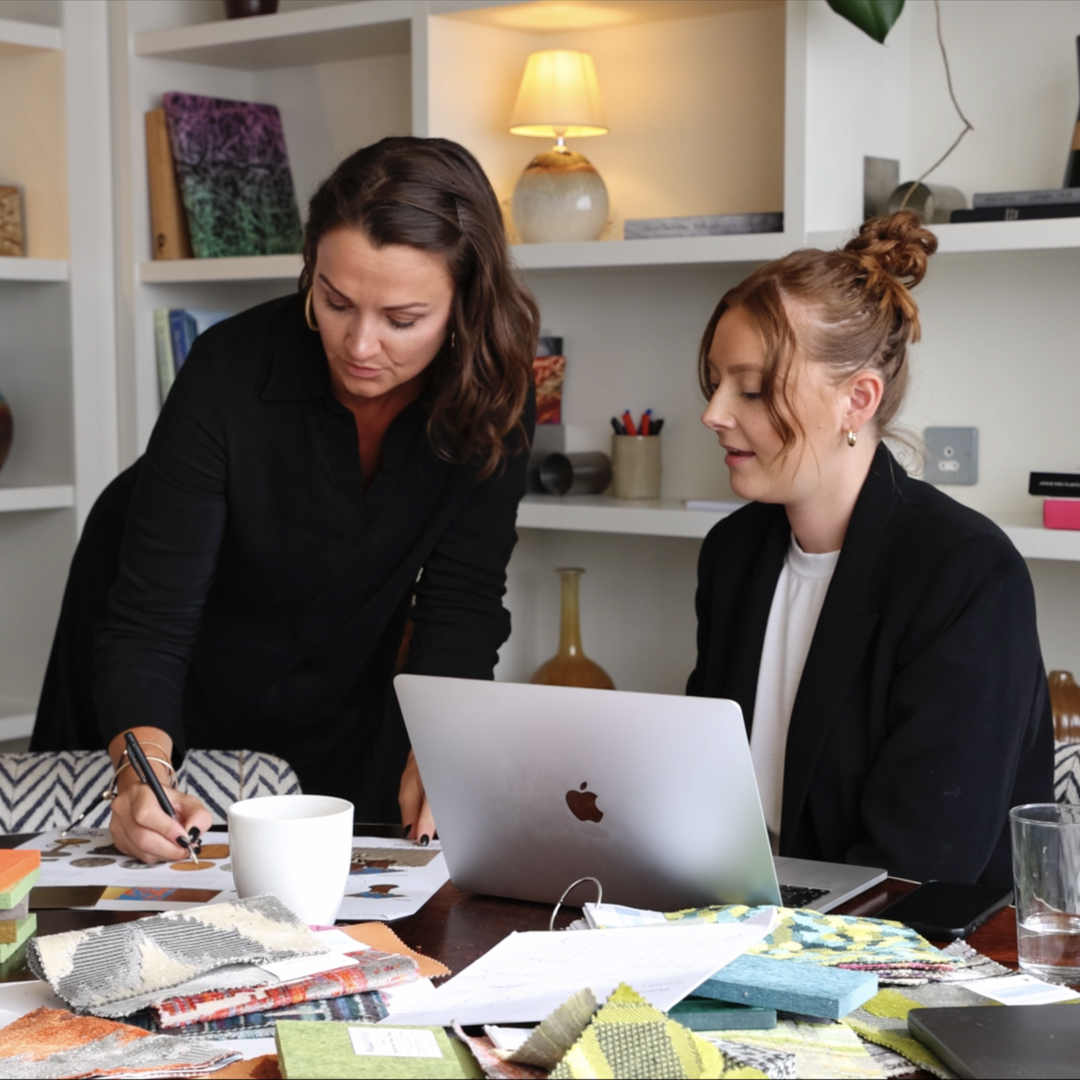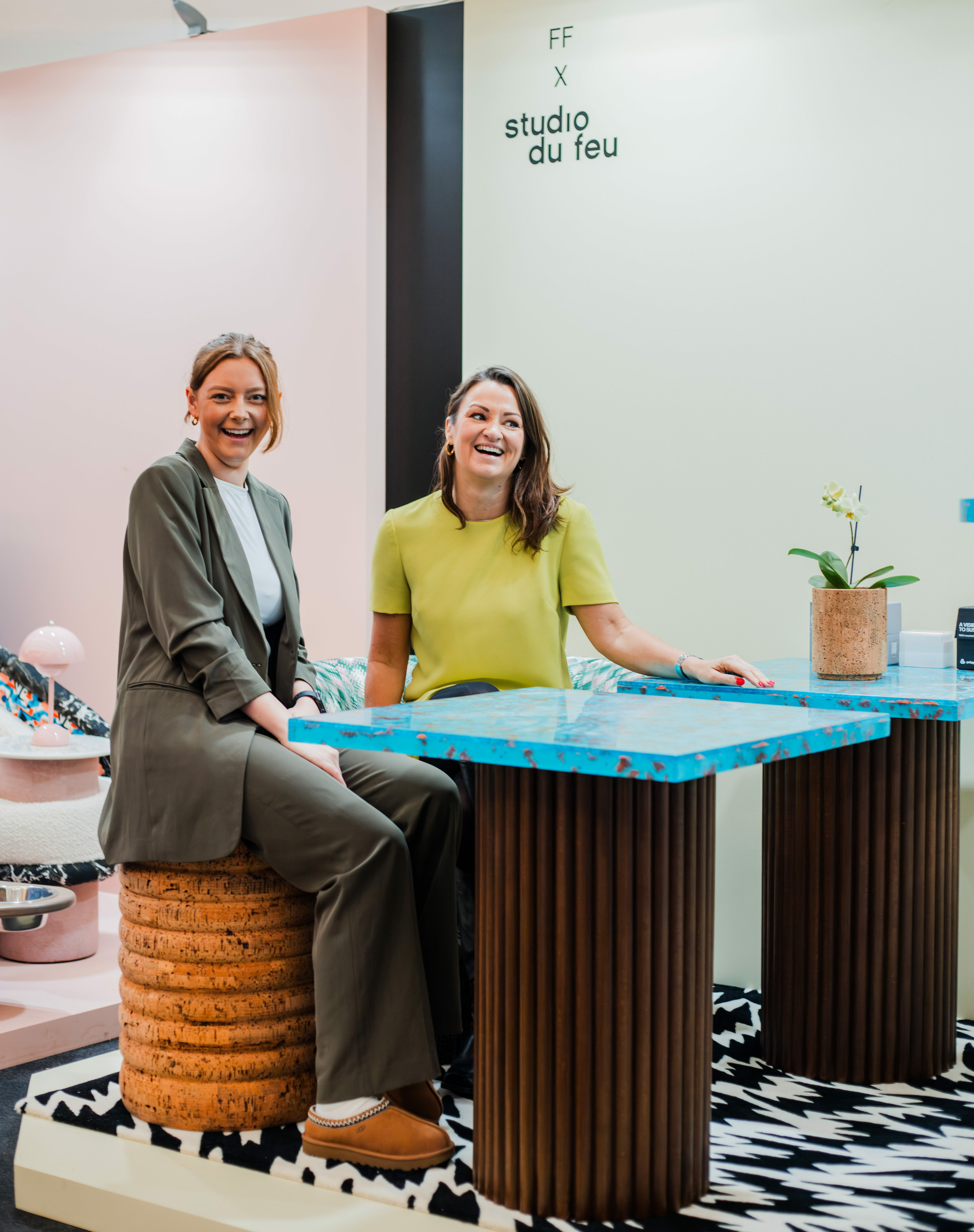 Tabletops made using Polygood® Coral Reef from Counter Production take pride of place on Studio du Feu's plinth - a 100% recycled and 100% recyclable surface material that's made from industrial tubes and acoustic panels waste. The vibrant colours work really well alongside both the brushed brass poseur base and fluted solid timber dining base, which is complimented beautifully by the detailing on the bar stool, helping tie the design together. It has been really rewarding for us to see these tables come together as it took strong communication and collaboration from everyone involved to bring these to life.

These pieces are a great contrast to the texture and finish of the cork stools, vases and bowls included in the design - sustainable and eco-friendly products that show the versatility of cork as a raw material. With a minimal level of transformation, the cork keeps most of its original properties, resulting in products with a low environmental footprint, whilst still creating stunning pieces.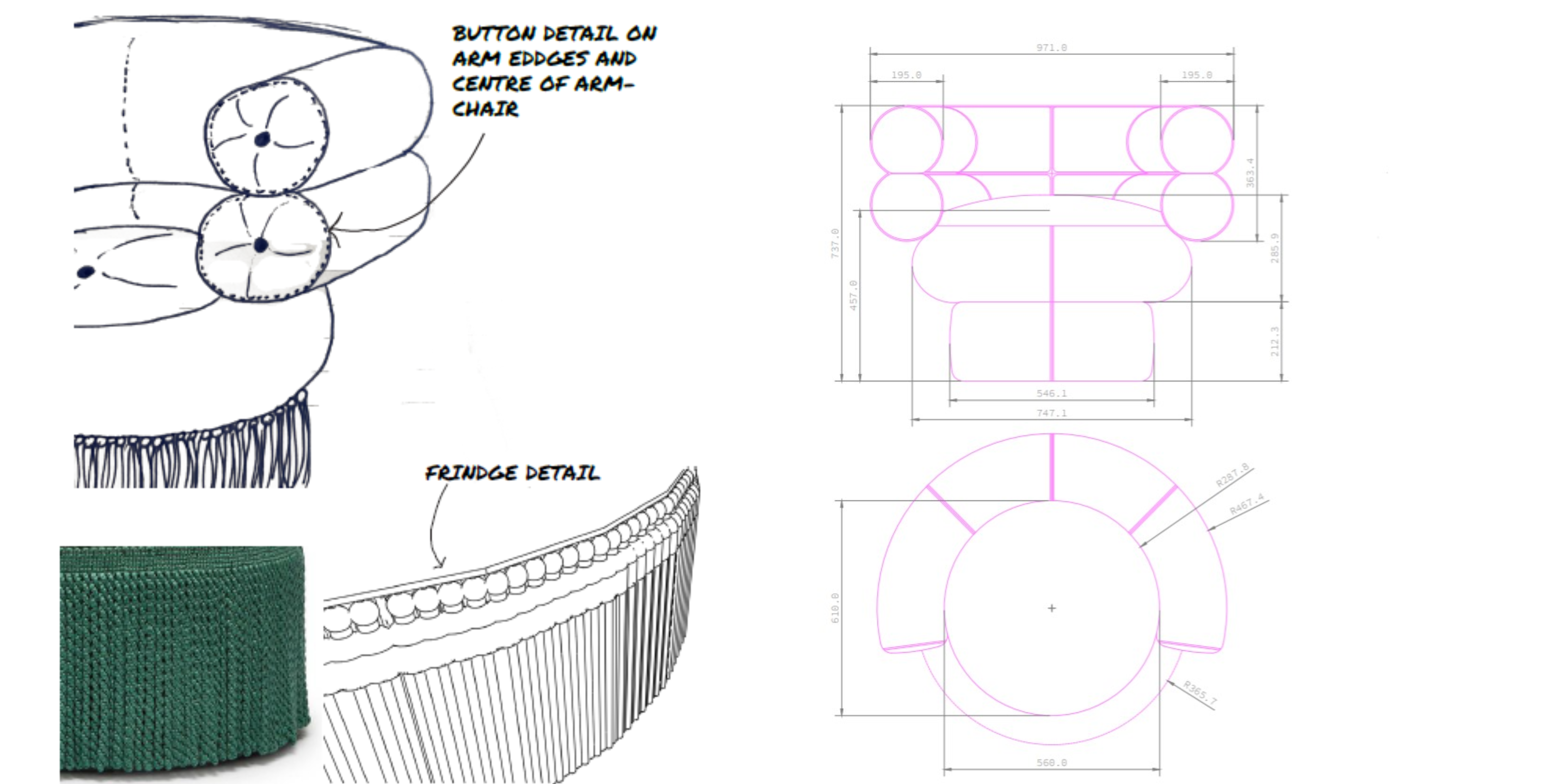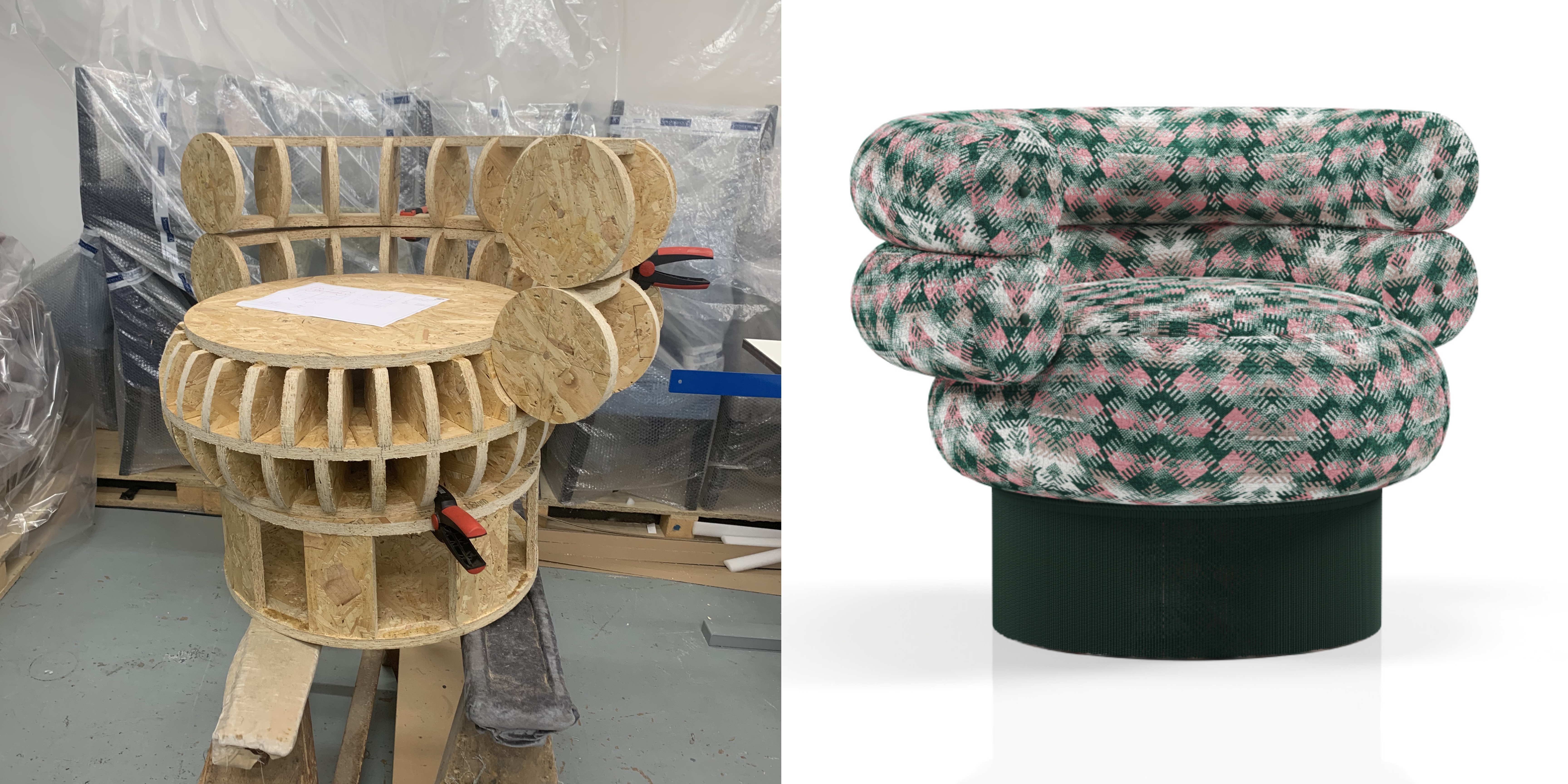 We created a bespoke lounge chair for the space - with a rounded shape and generous curves to give a supremely comfortable seat, it's upholstered in a distinctive graphic patterned fabric designed by Amelia Graham. Printed on a base cloth, made from 100% recycled plastic, the fabric is durable, PFC free and halogen free, with Sunbury's Evergreen easy-clean and anti viral finish.
The design details don't stop with the furniture - a large, striking rug from Floor Story completes the space. Self-styled as East London's friendliest rug dealer (!), the brand makes beautiful rugs with an eye on craft and unique design.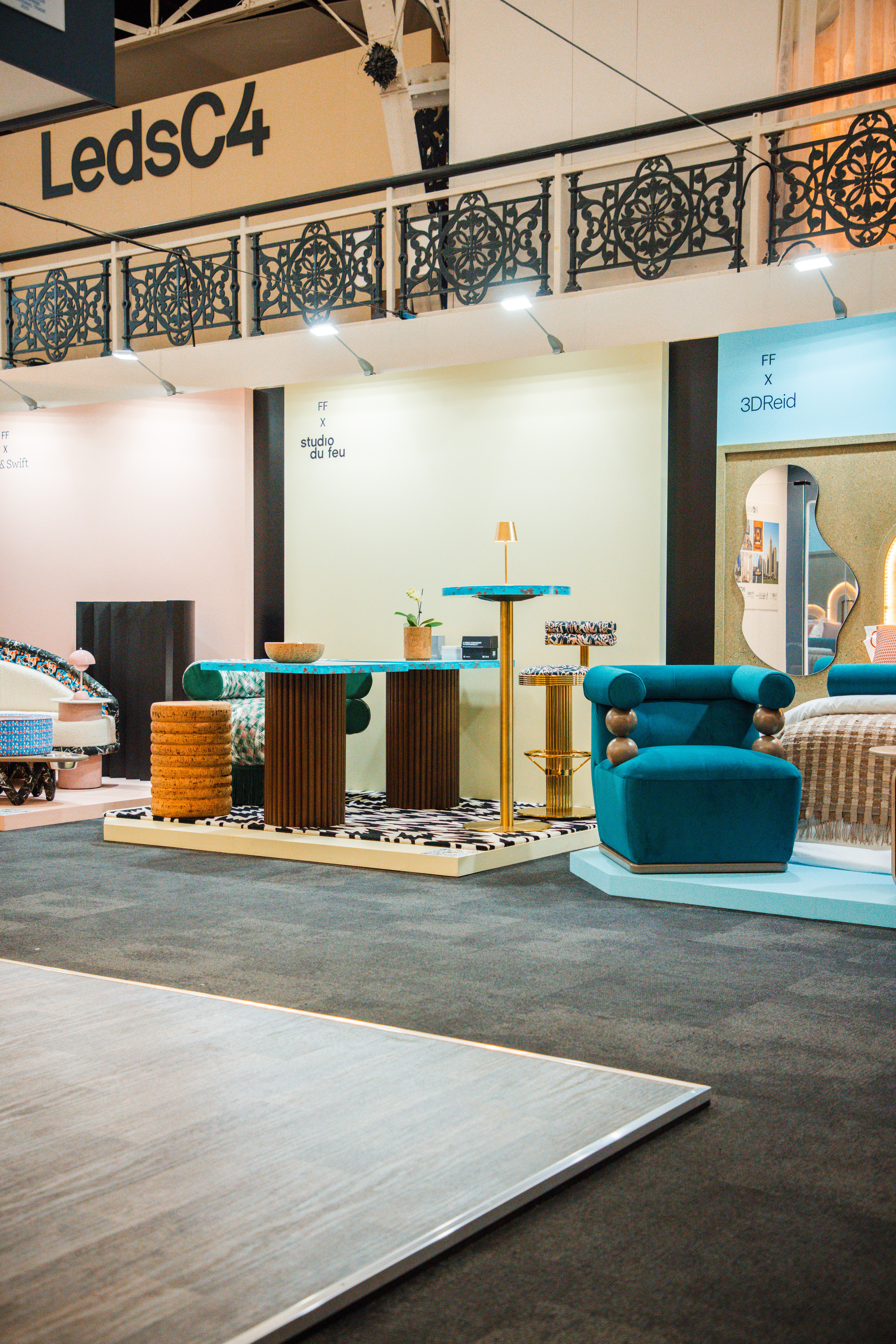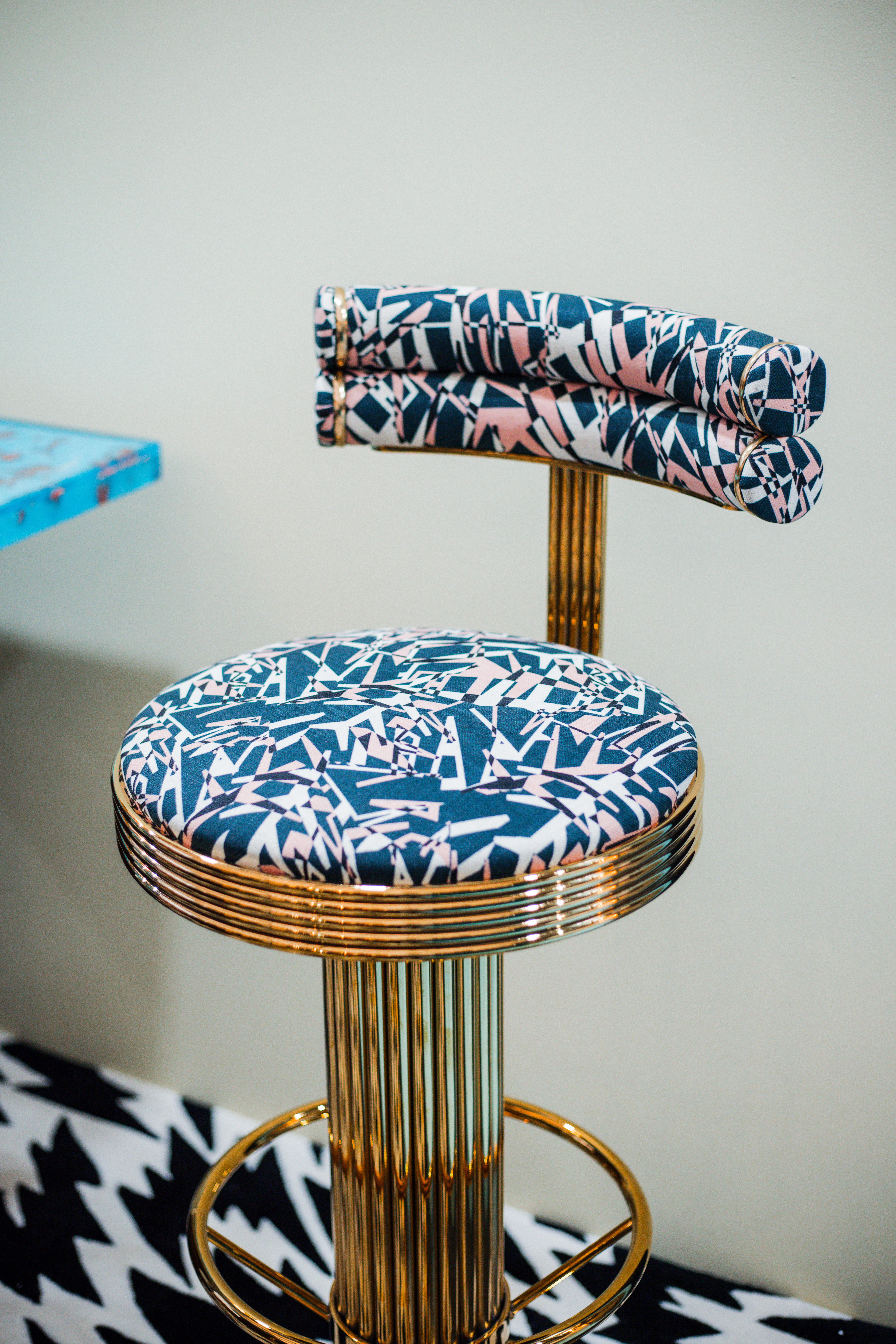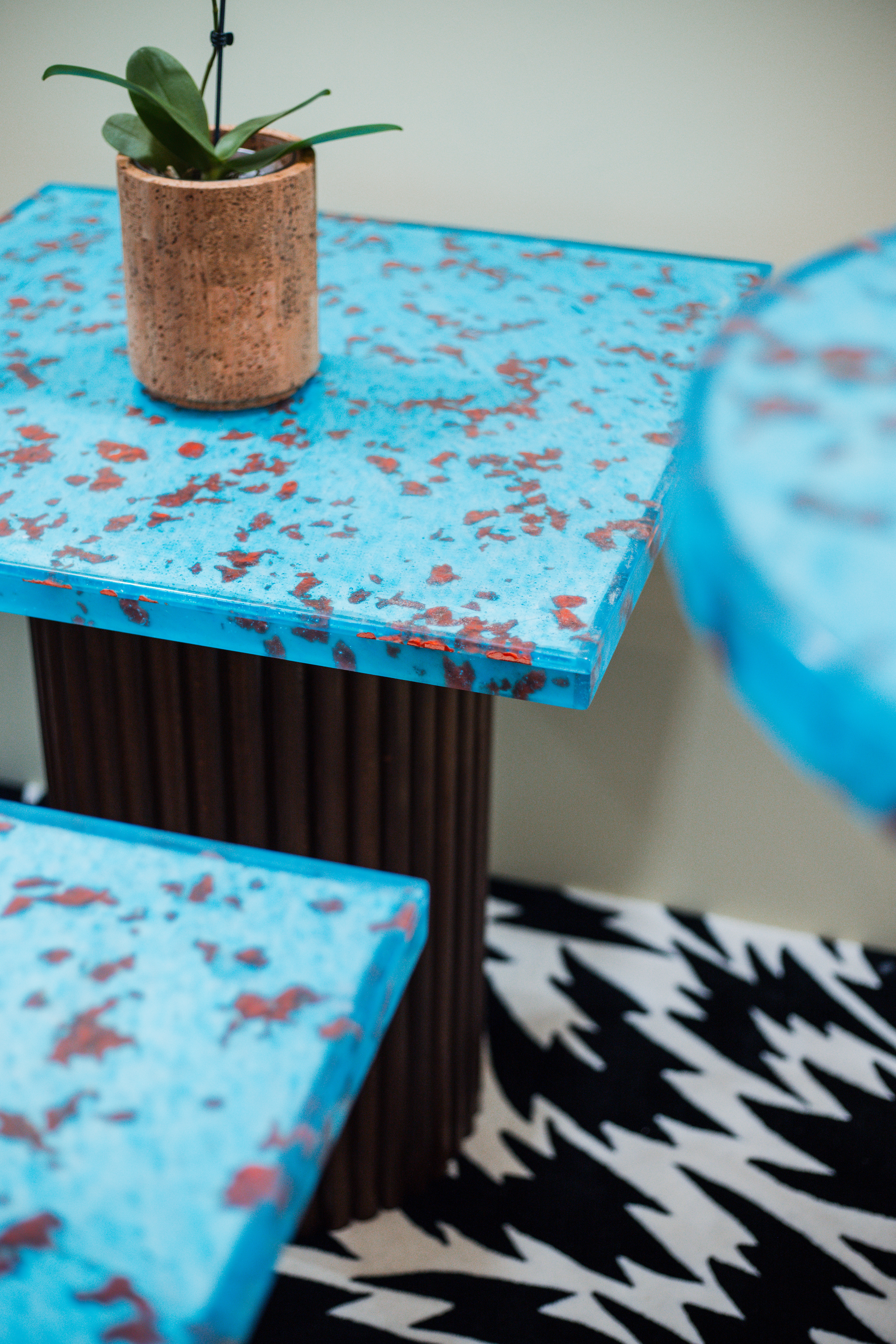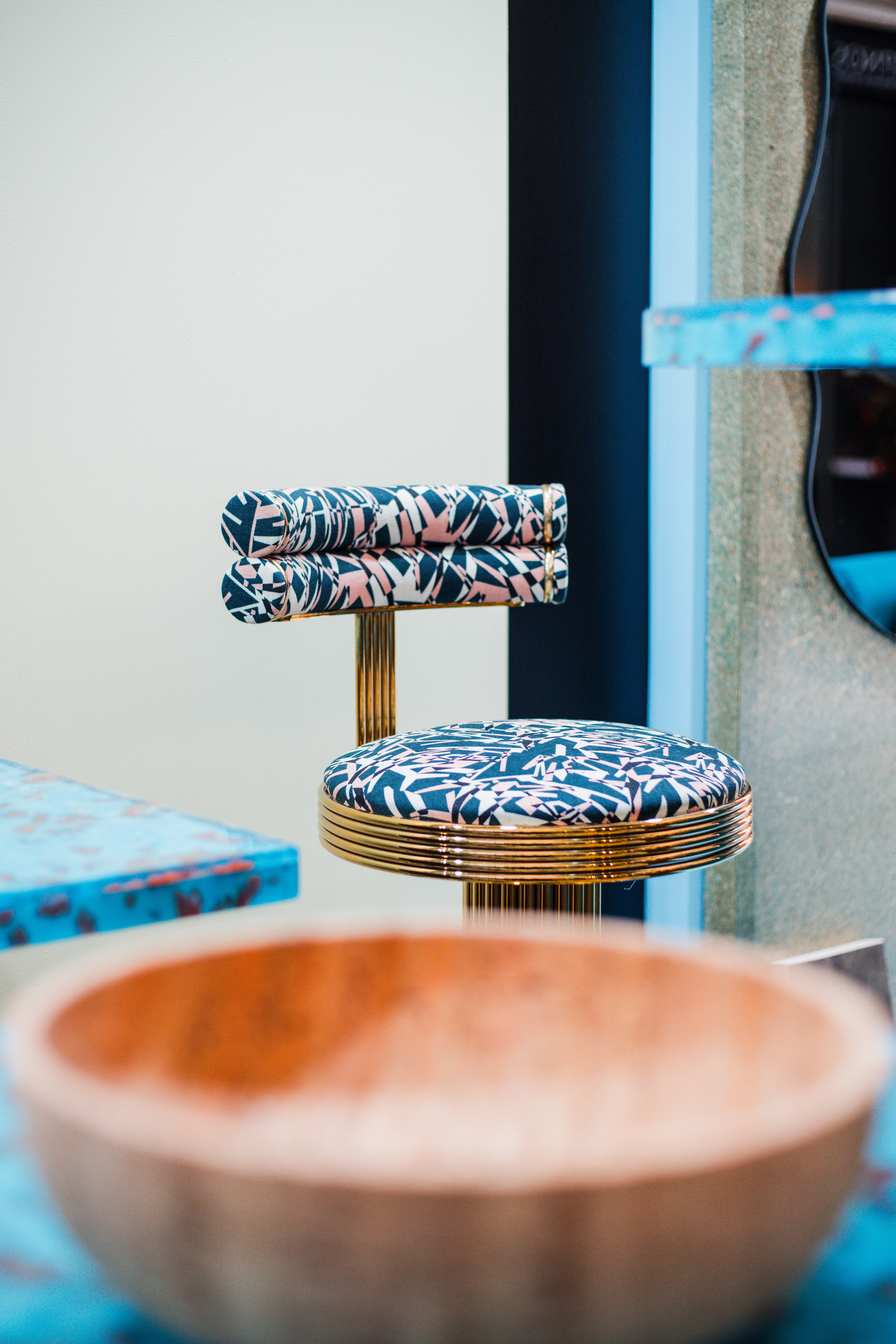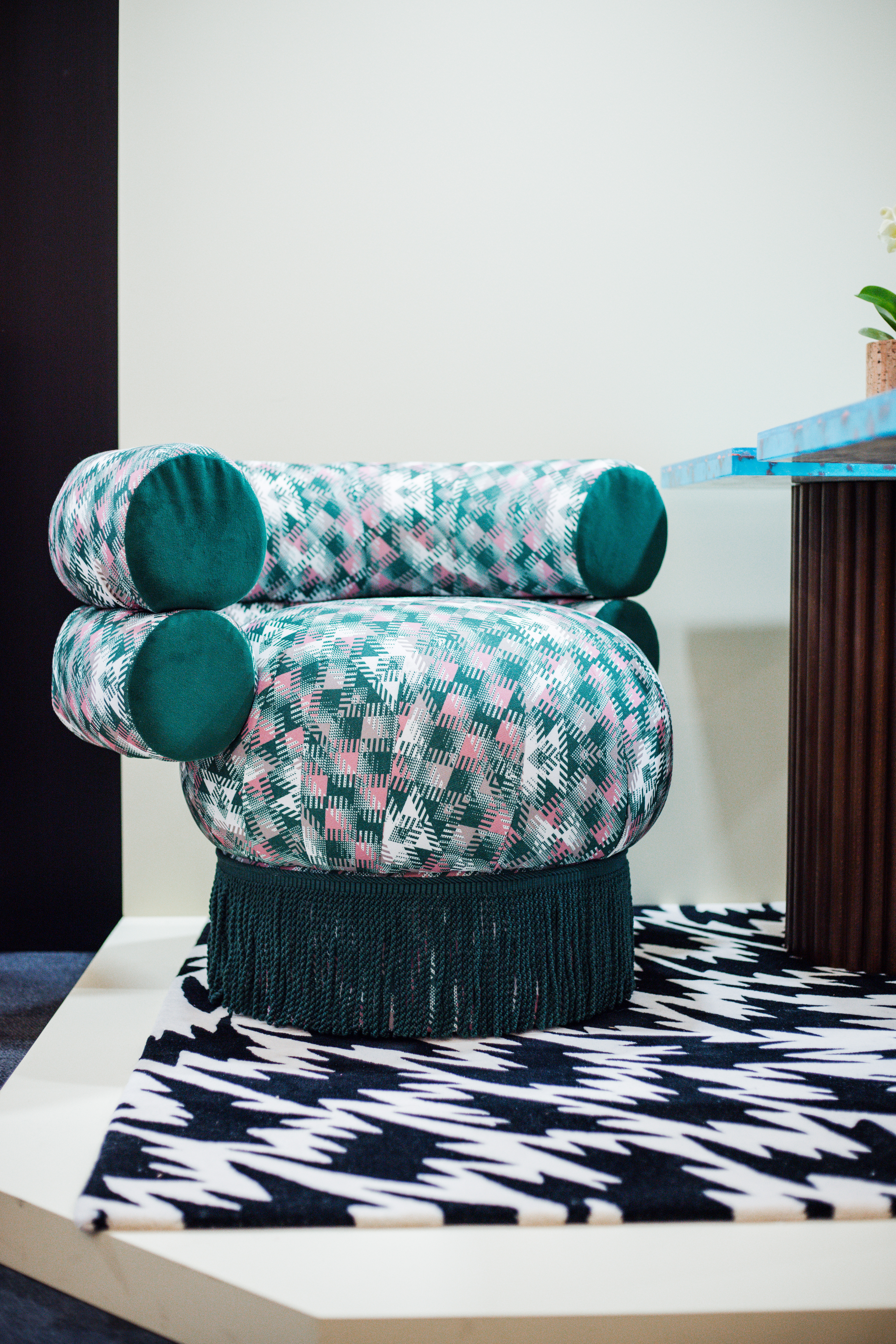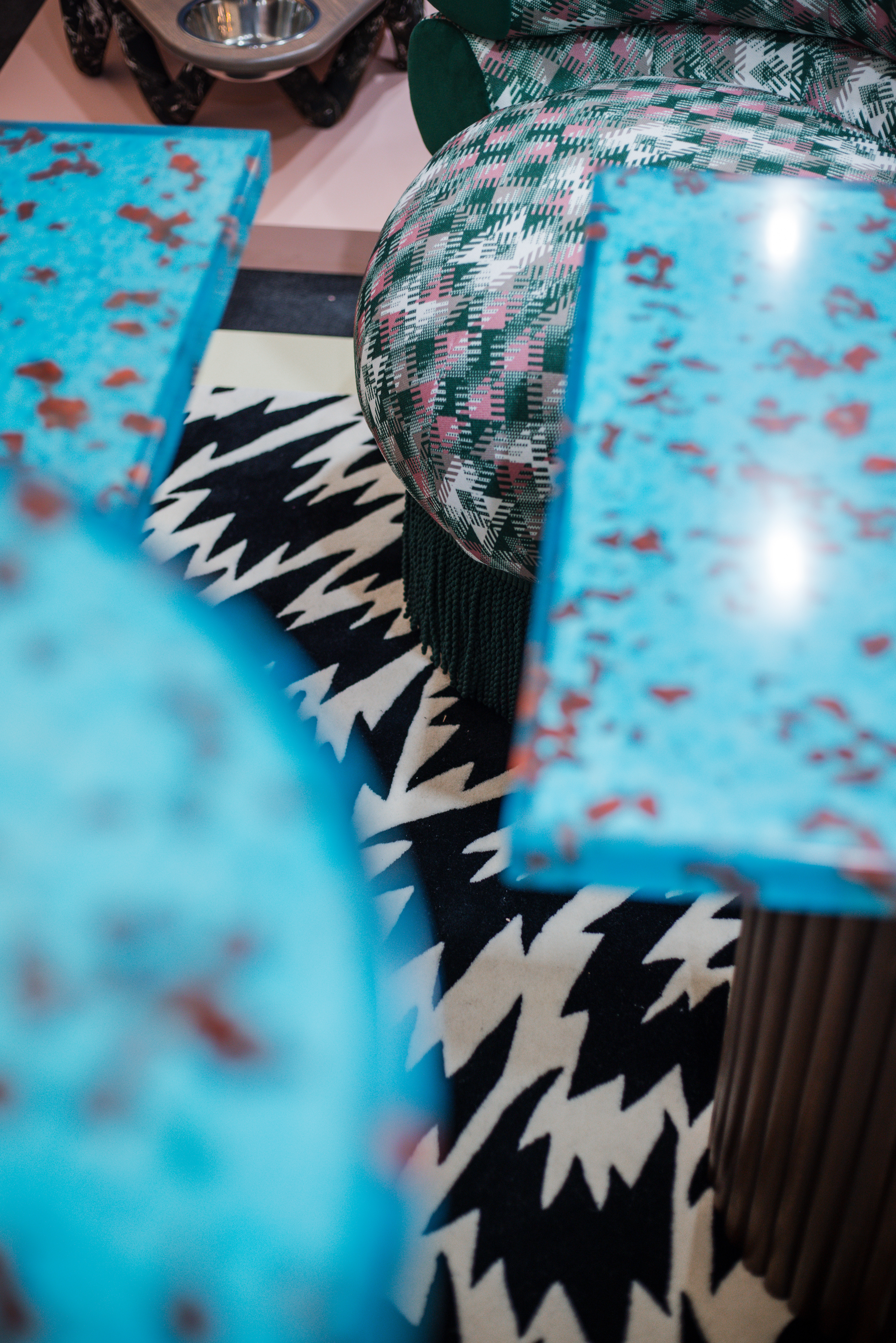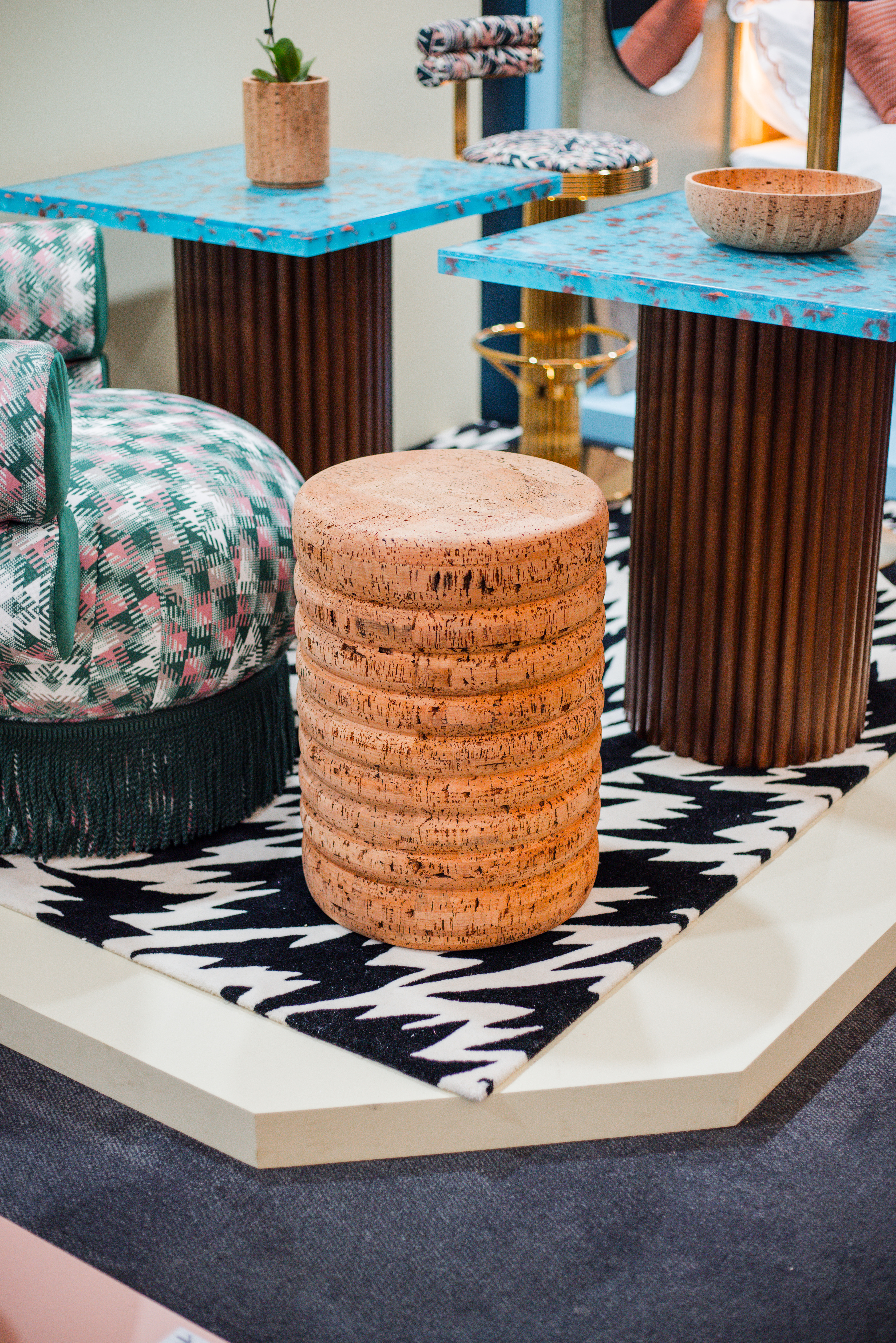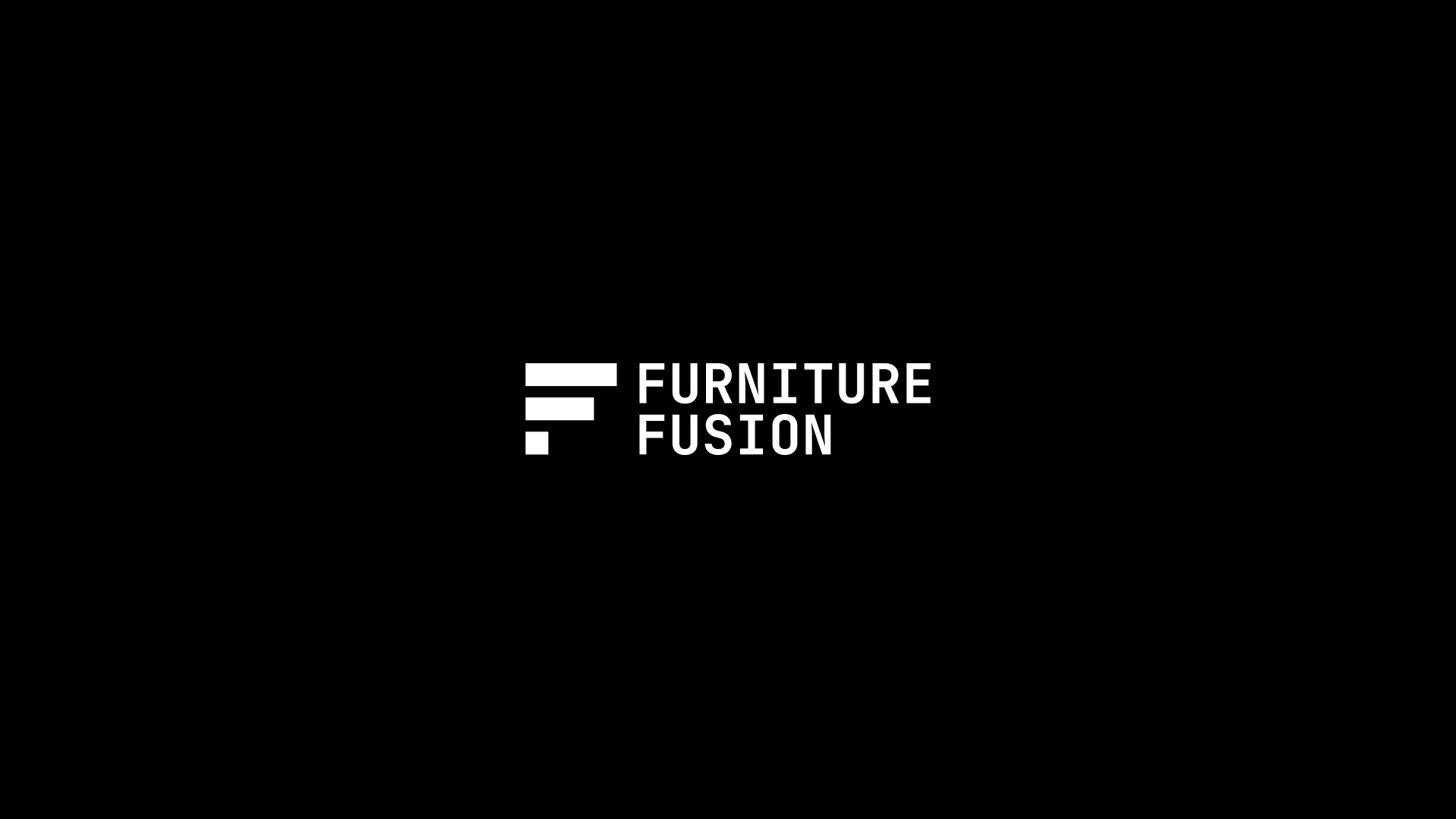 ---