Education
Beyond the classroom: choosing furniture for schools, colleges & universities.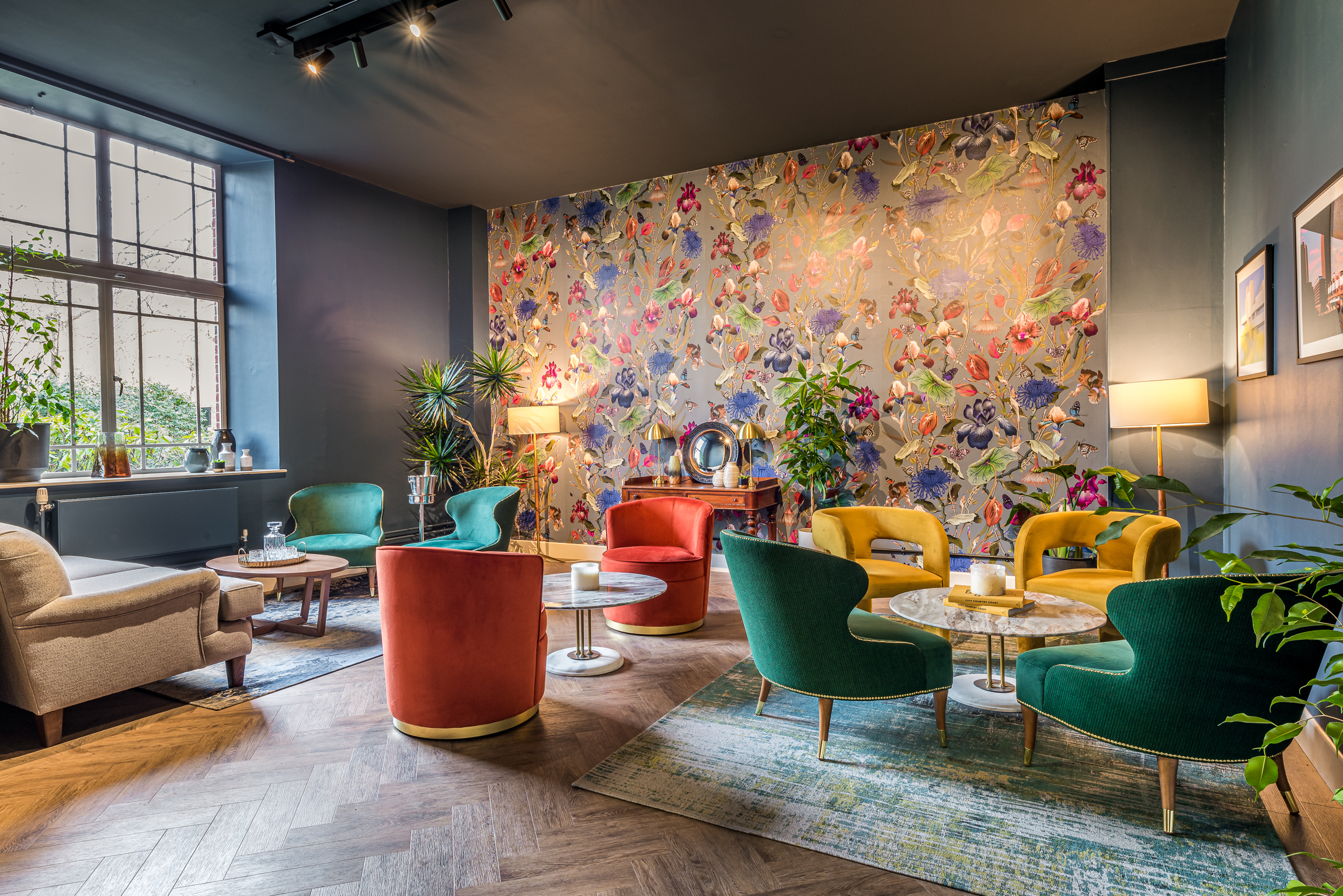 Over the years we've learned a lot about furnishing educational settings - from student accommodation and shared study spaces to meeting rooms and more, there's takeaway lessons about how to make the grade in this growing sector.
First impressions count, and a well-designed welcome sets the tone for visitors when they arrive at a university, college or school. In this welcome lounge at Regent's University London, there's space to greet guests in comfort, with bespoke sofas and lounge chairs upholstered in jewel-toned velvets.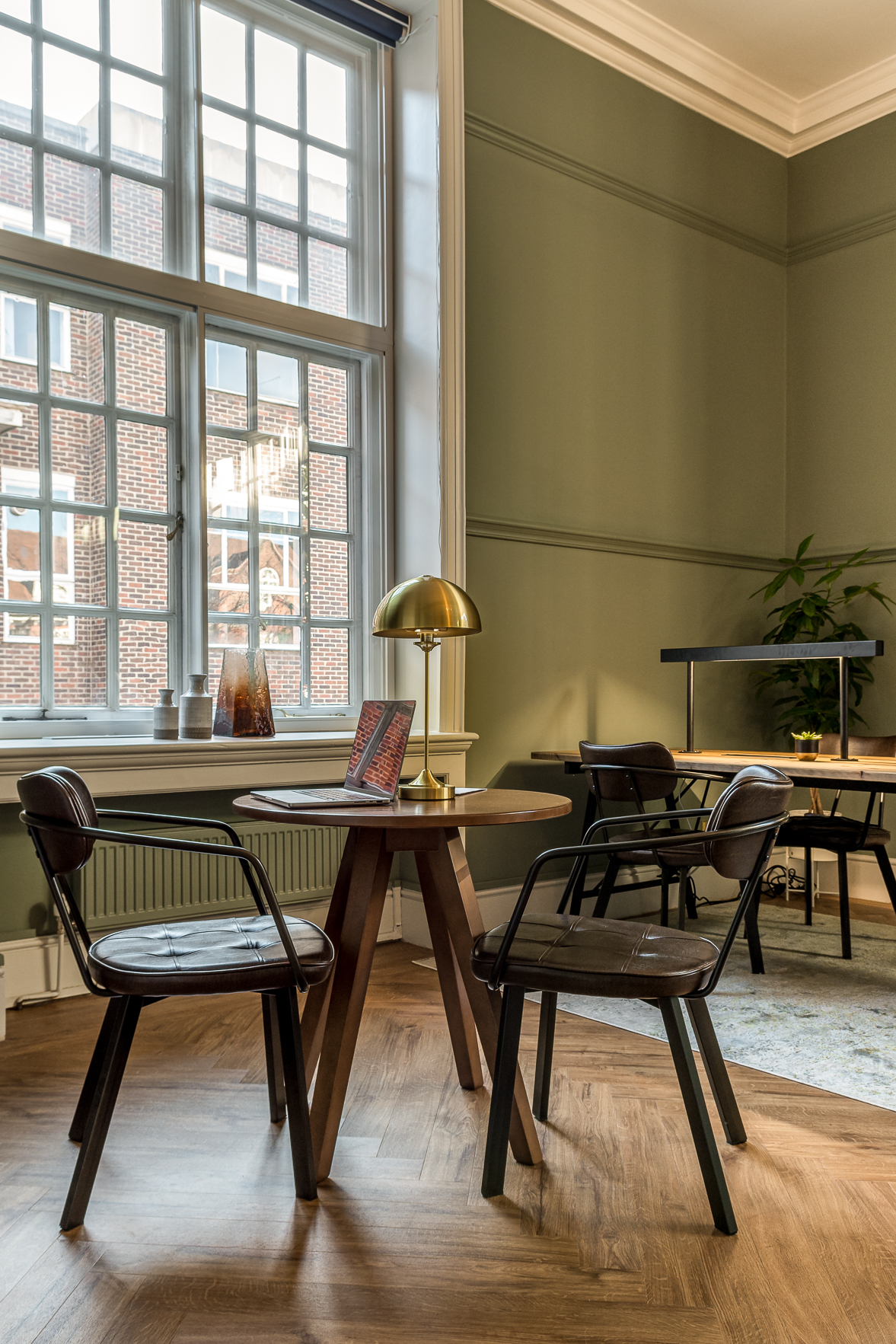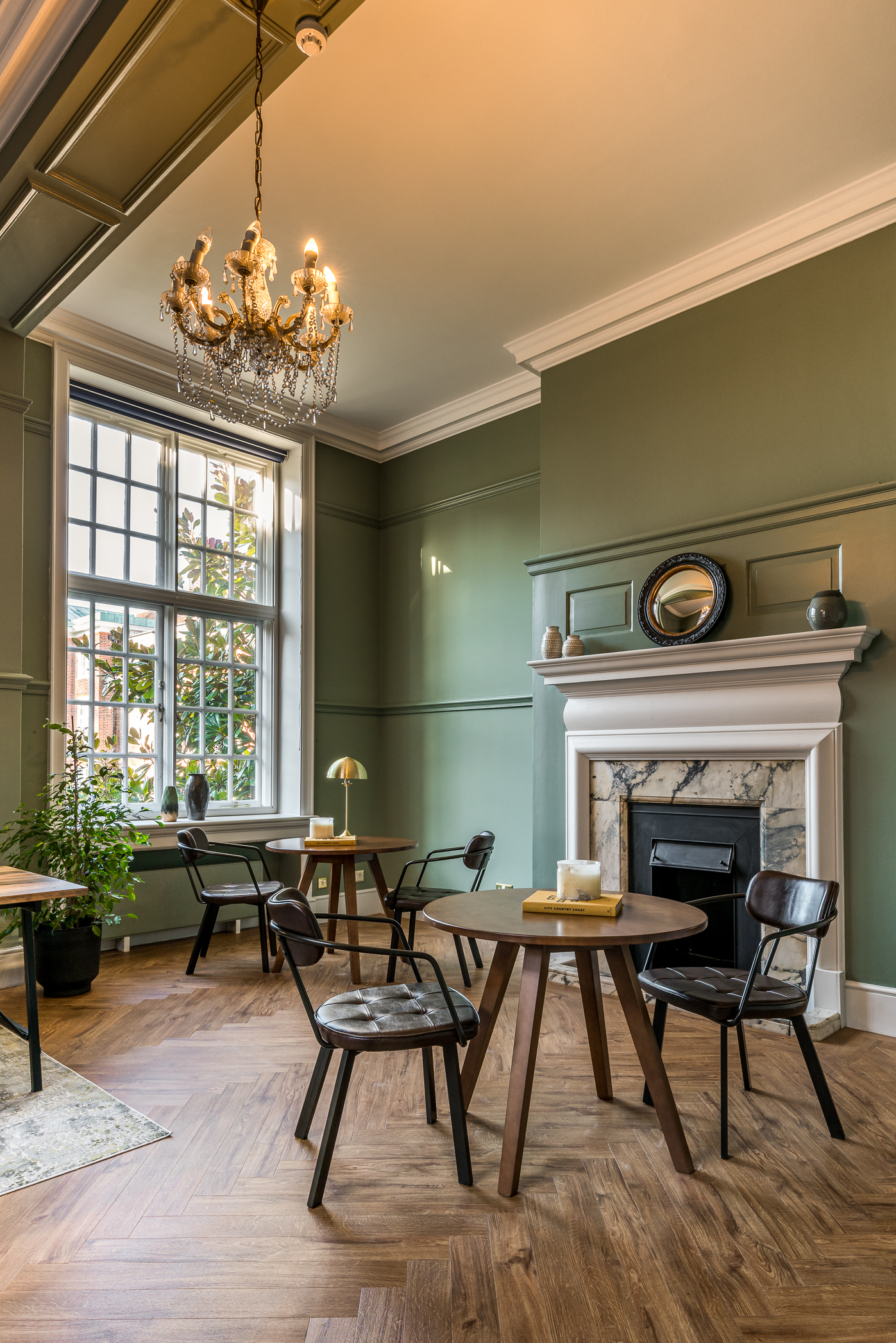 Students need space to socialise and space to study, so an informal student lounge creates an appealing communal area in an accommodation setting or as part of the main campus. Bold colours and statement wallcoverings add personality and lounge chairs, sofas and bar stools can be upholstered with funky fabrics to make an impact and set the tone.
For a busy area such as this, it's important to choose furniture which is hardwearing and practical, but this doesn't mean sacrificing style and comfort. Bespoke design allows us to adjust upholstery, fillings and fabrics to deliver furniture that will withstand high traffic and look good for years to come.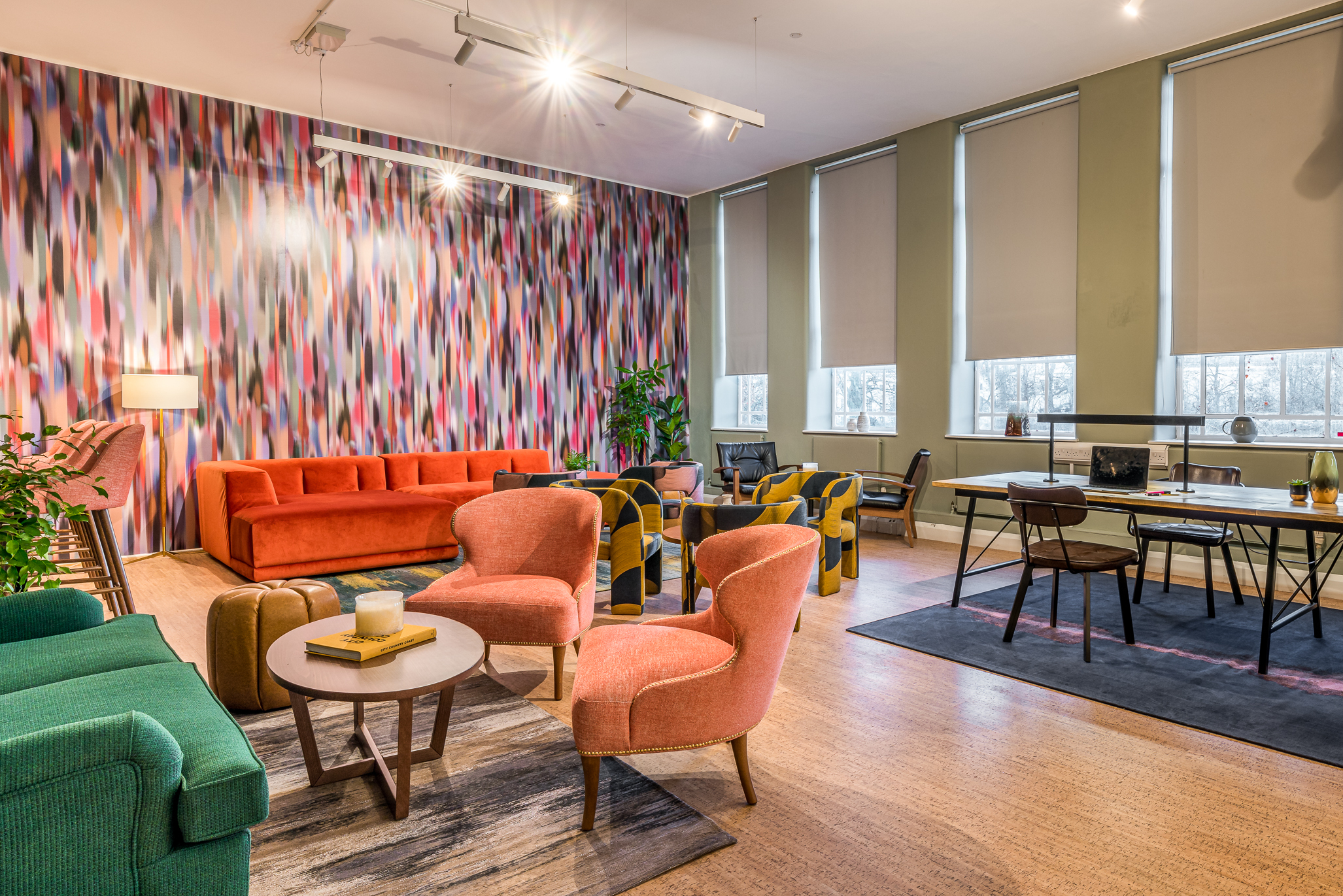 School, college and university staff also need areas to meet, collaborate and prepare for classes. This Flex Room at London's Regent's University is a calming, elegant space that gives academics somewhere to work and to chat with colleagues. Side chairs with a retro feel sit perfectly next to our bespoke round tables, and a bespoke task table with built-in lighting makes a great place to prepare for lectures or write up research.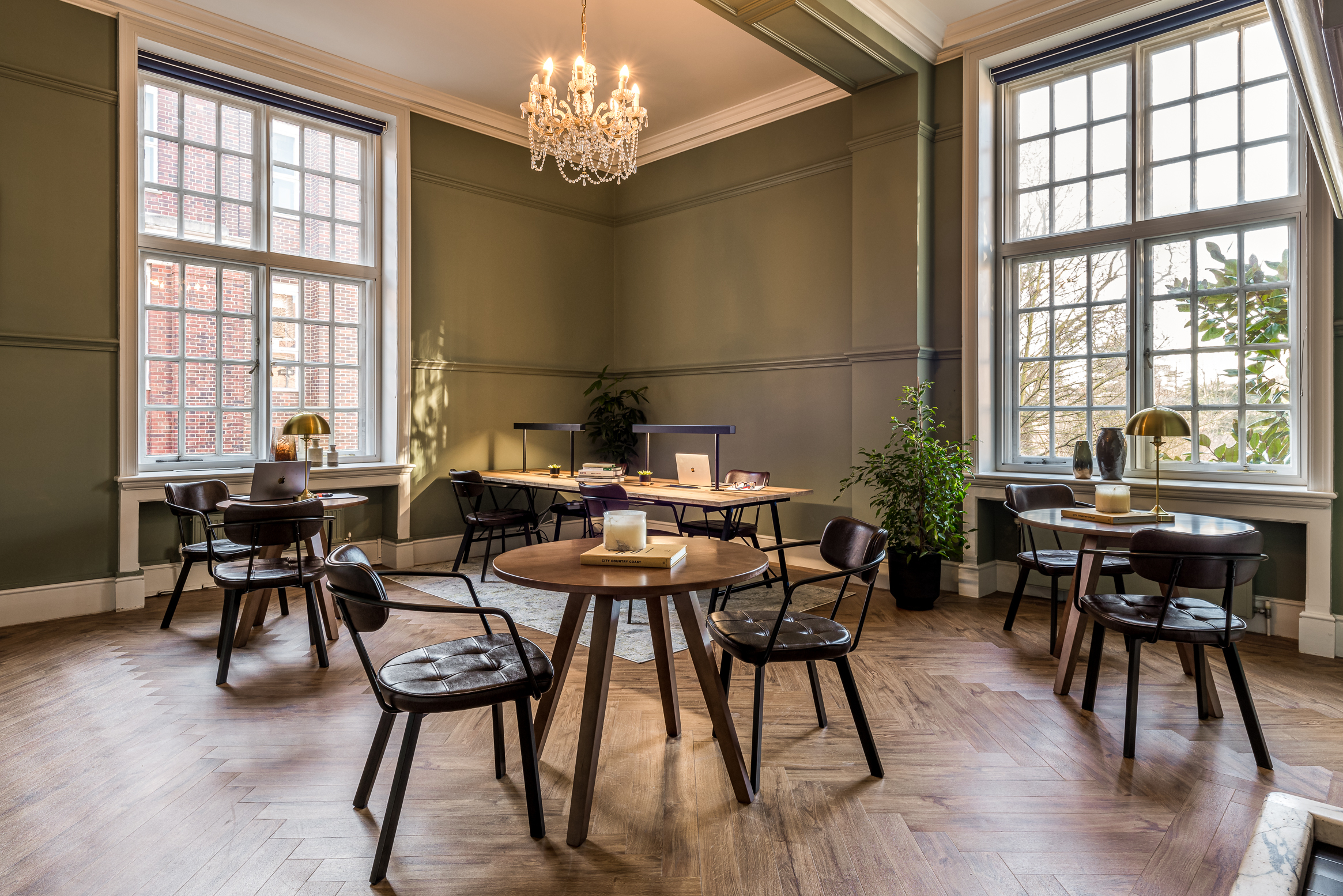 Lecturers and researchers can take a break and relax on bespoke sofas and lounge chairs, all upholstered in a mix of muted and statement fabrics, which look great but are also durable and practical.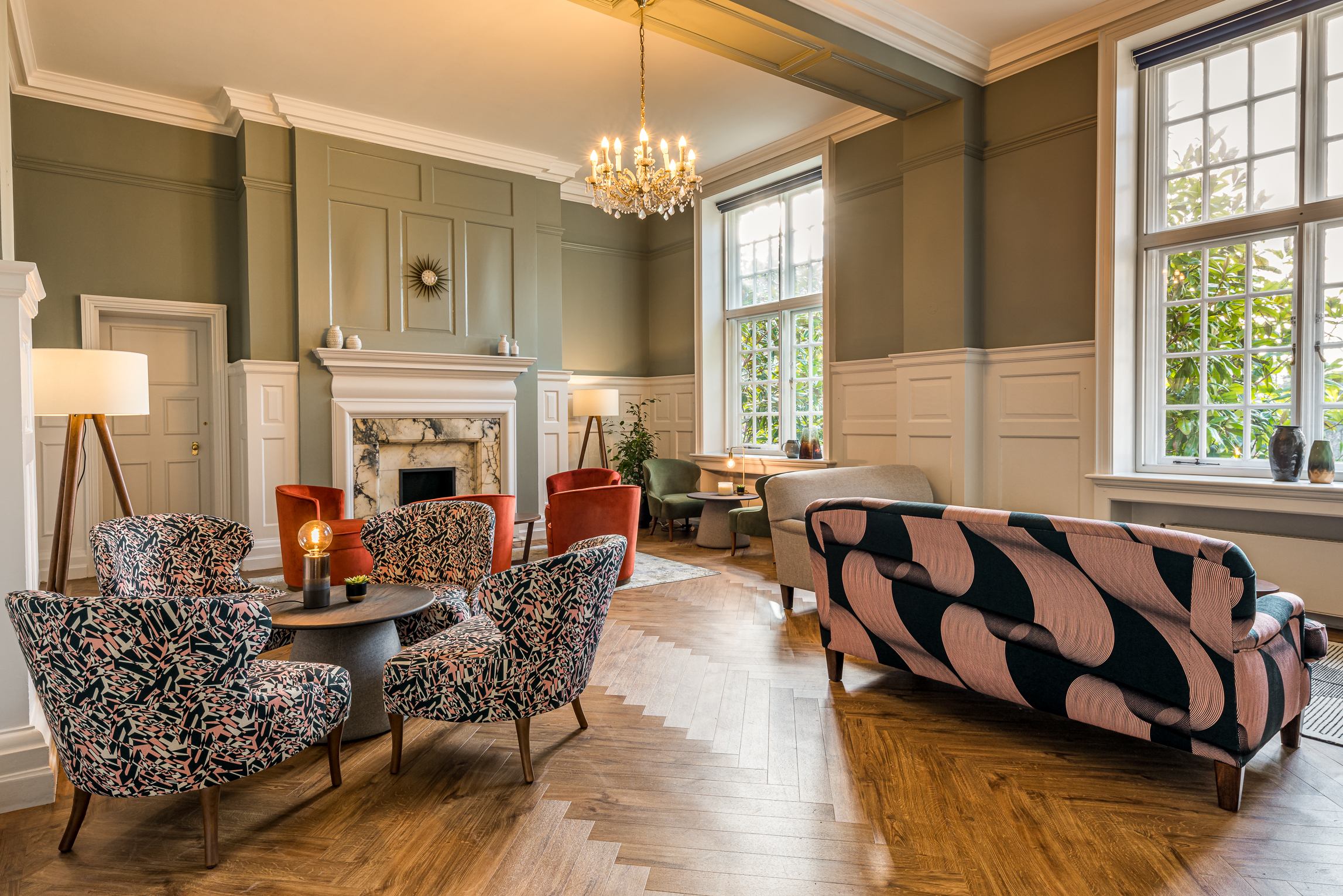 Student accommodation will vary in size and specification, but some items of furniture such chairs, desks and bespoke storage are essentials in order to make their rooms feel like home. Our collection of desk chairs includes options with ergonomic design, adjustable arms and tilted seats, available in a wide range of fabric and leather upholstery to help them get set for study when they begin their college or university course.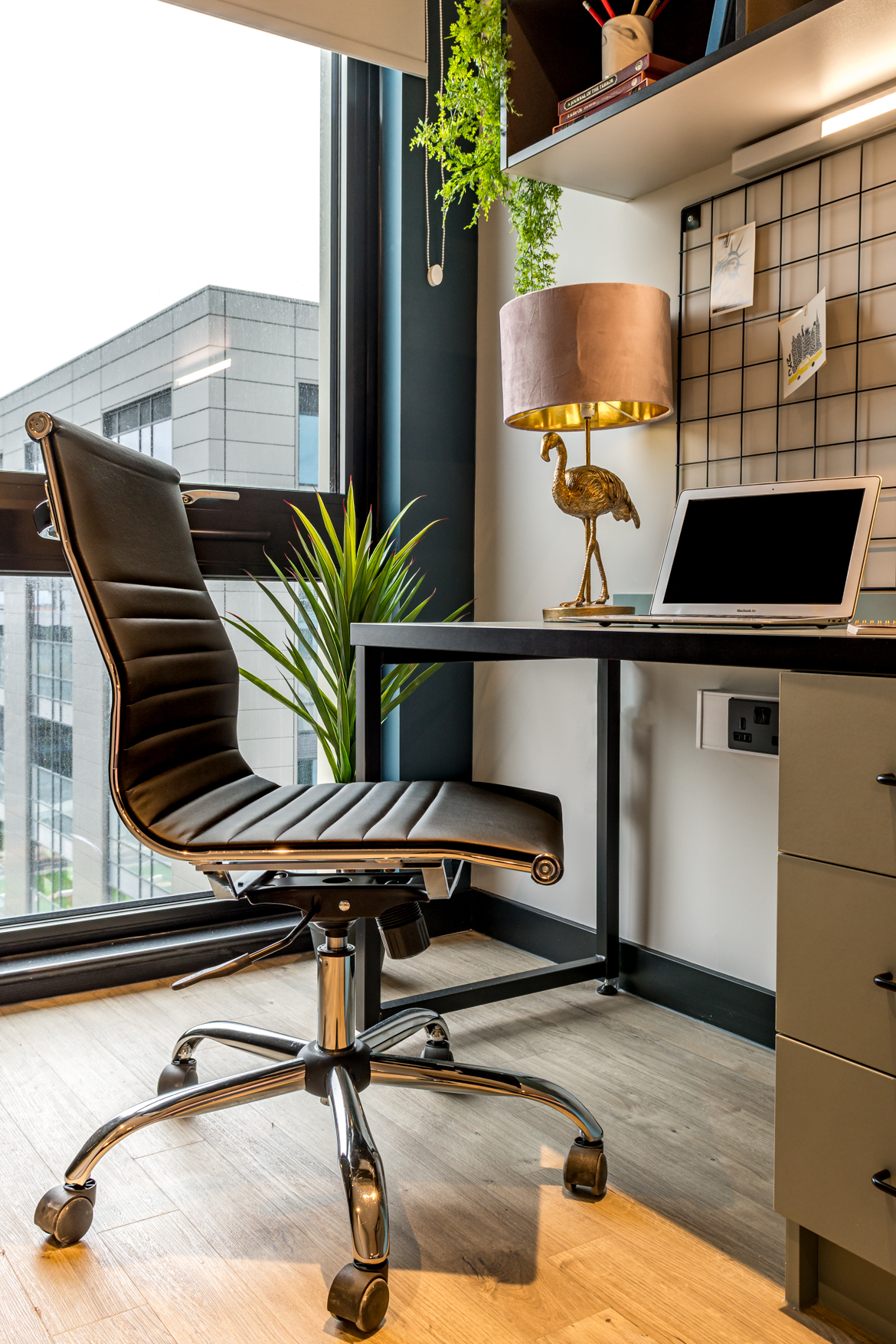 We know that space is often at a premium in student accommodation - opting for bespoke furniture means you can create desk chairs and stools made to your specification, with size, fabric and finish created to suit each location.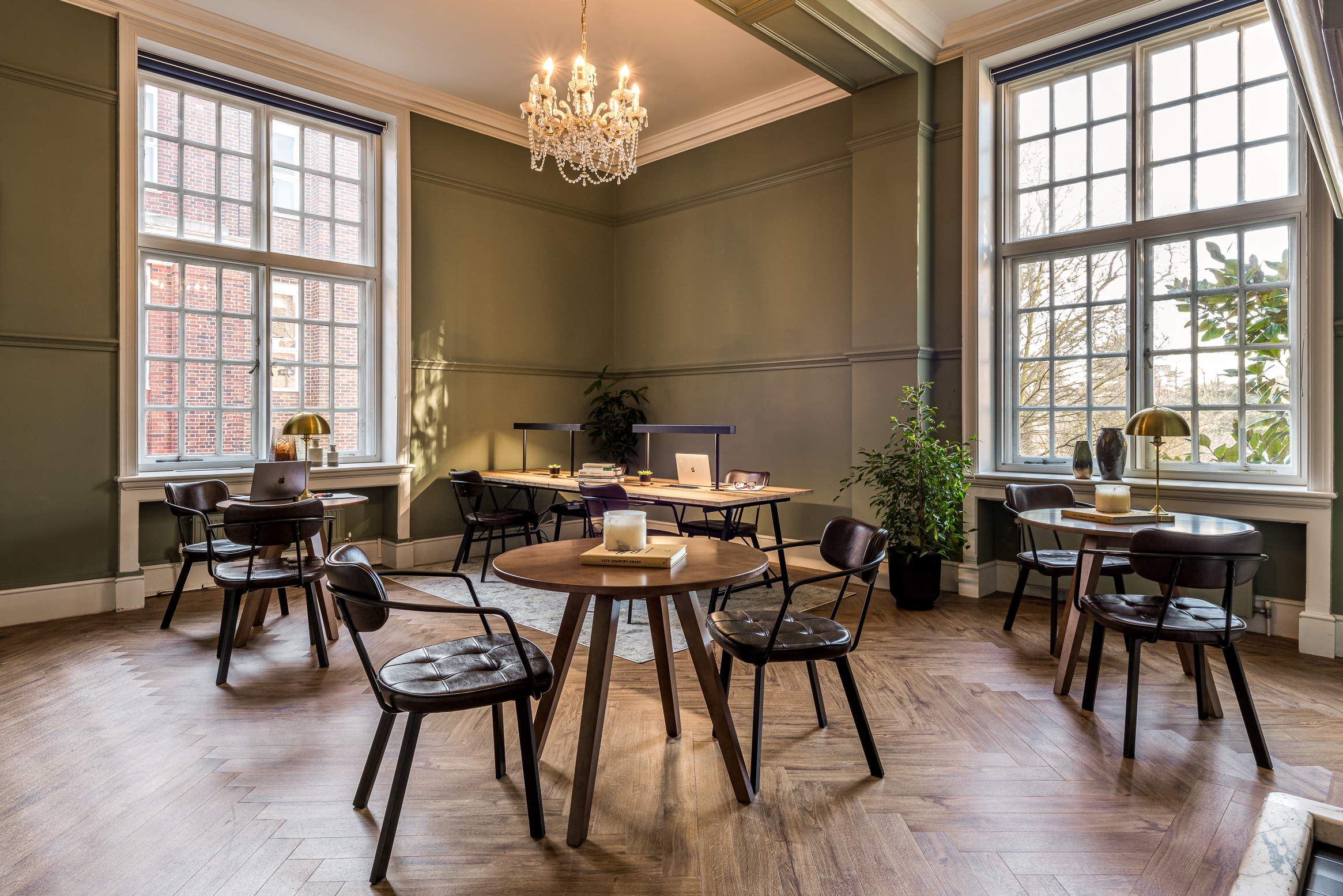 For communal areas and lobby spaces our sofas, seating, stools and tables blend contemporary styling with timeless practicality for schools, colleges and universities. We've supplied leather sofas, comfortable lounge chairs and hard-wearing bar stools to previous projects in Cardiff, Nottingham and Hatfield, which have helped create sociable spaces for students to meet and relax.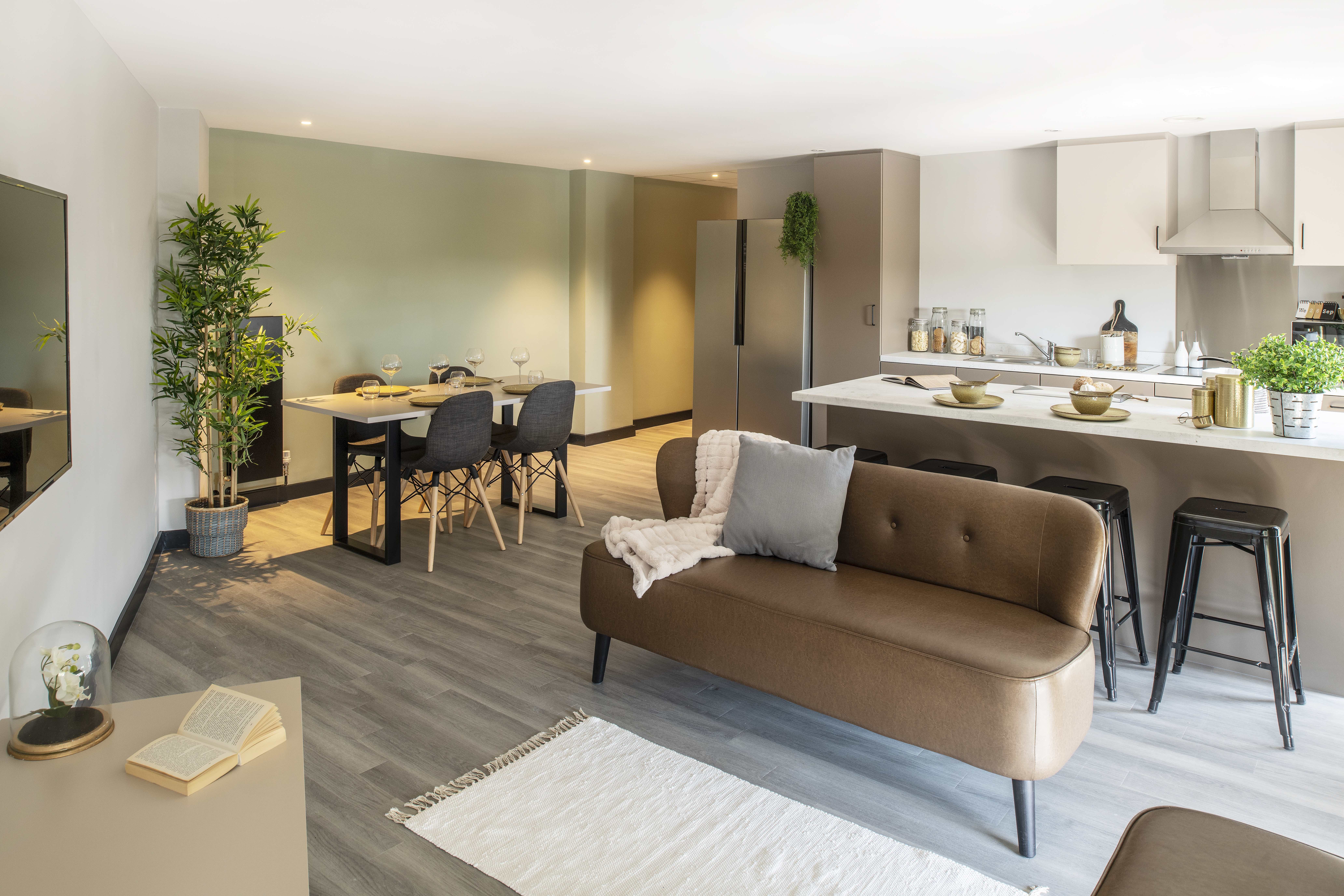 There's also an increasing demand for institutions to attract businesses and organisations for off-site meetings and conferences, with spaces designed to stimulate creativity and imaginative thinking rather than an old-school boardroom atmosphere. Modular furniture is a great choice for these venues - it enables collaborative thinking and team working, with a contemporary, stylish feel.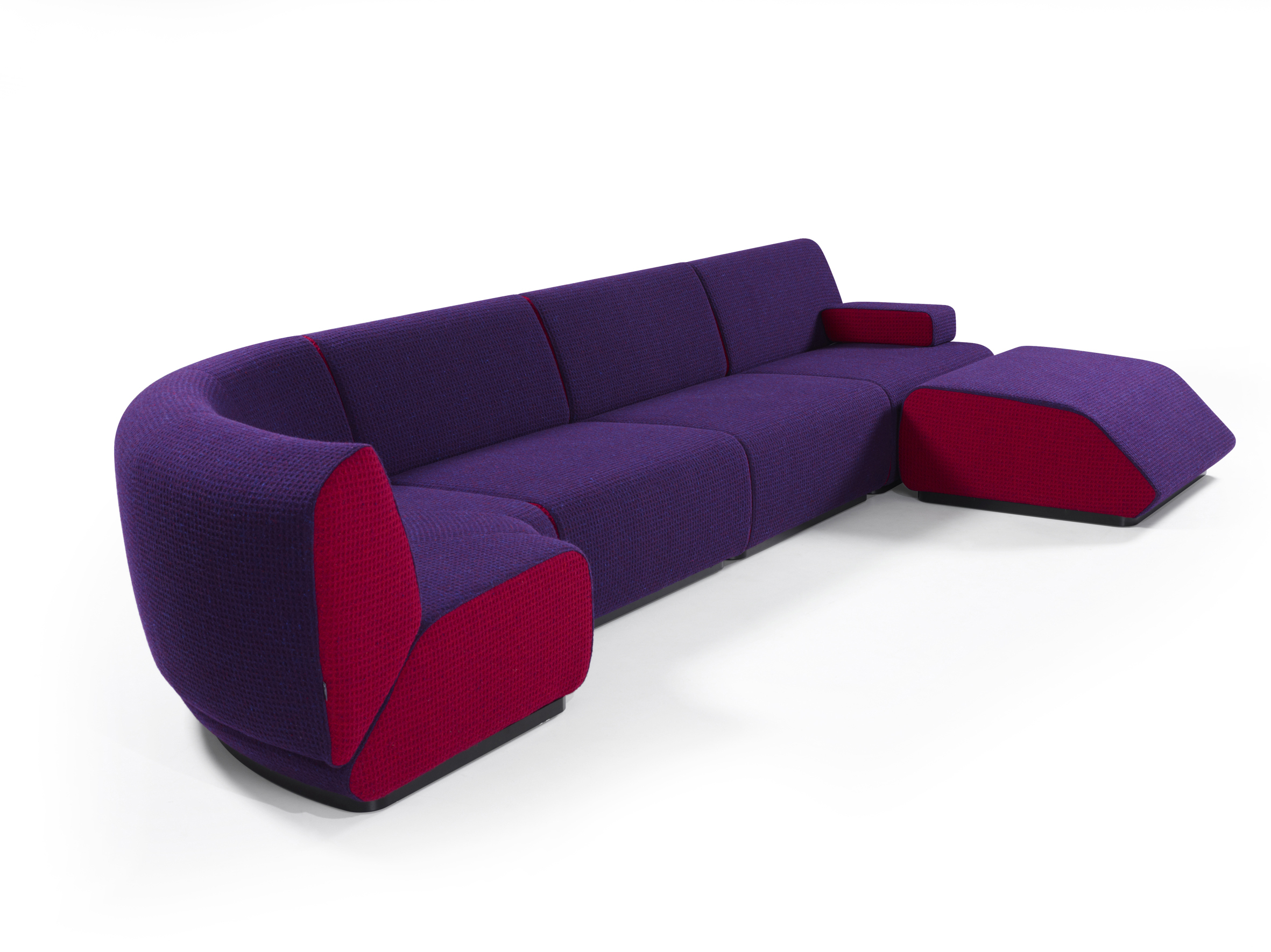 For a project at West Herts College, we came up with a selection of eclectic shapes, textures and pieces. Round curvy sofas complement lounge armchairs and modular 'Y' shaped benches were set beside the sofas and armchairs, with frustum-shaped stools alongside. The most striking piece is a fully-upholstered, semi-circular booth surrounding a circular meeting table, positioned so that users may view presentations on the large flat screen monitor.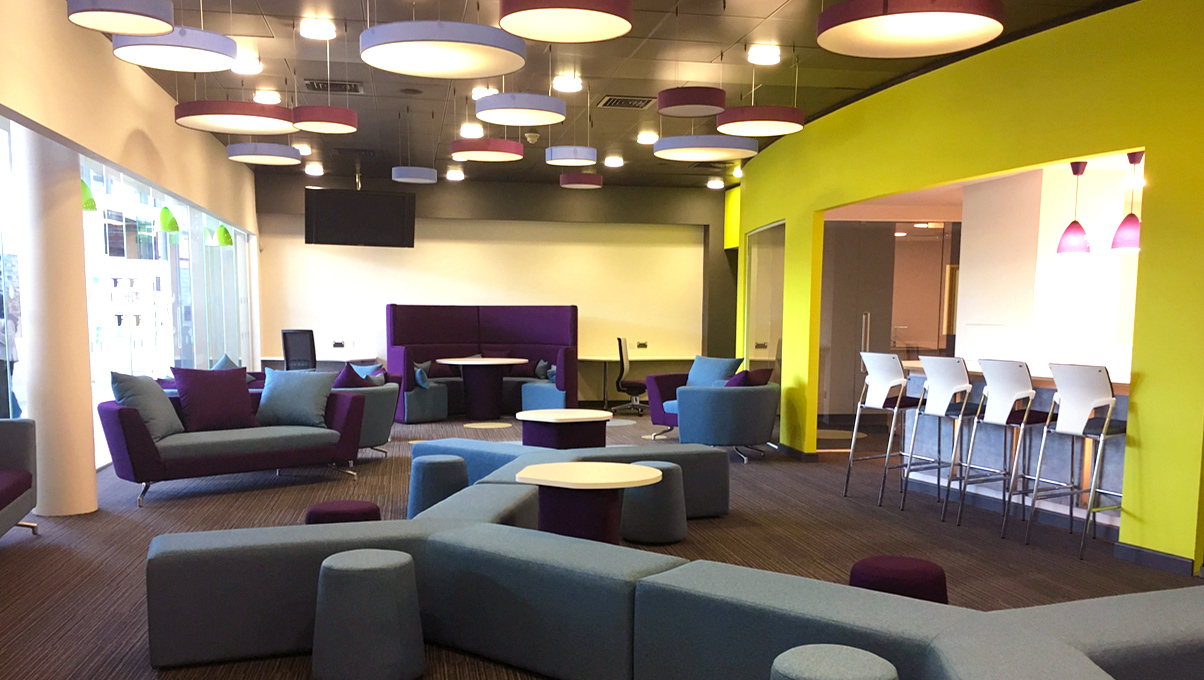 Many arts and cultural organisations also offer educational programmes for the public, or as part of visits from school and college students. These venues require flexible, practical furniture that can be used for a range of events - we recommend the Nene collection for clients who need to move furniture around and store it easily. The Nene chair is made from a single polypropylene mould, making it durable, light and stackable - a really practical option for an education setting. The design is also really appealing - a light, elegant frame that's available in a white range of colours, it brings a contemporary touch that works everywhere from newly-built classrooms and meeting spaces to heritage spaces hosting regular events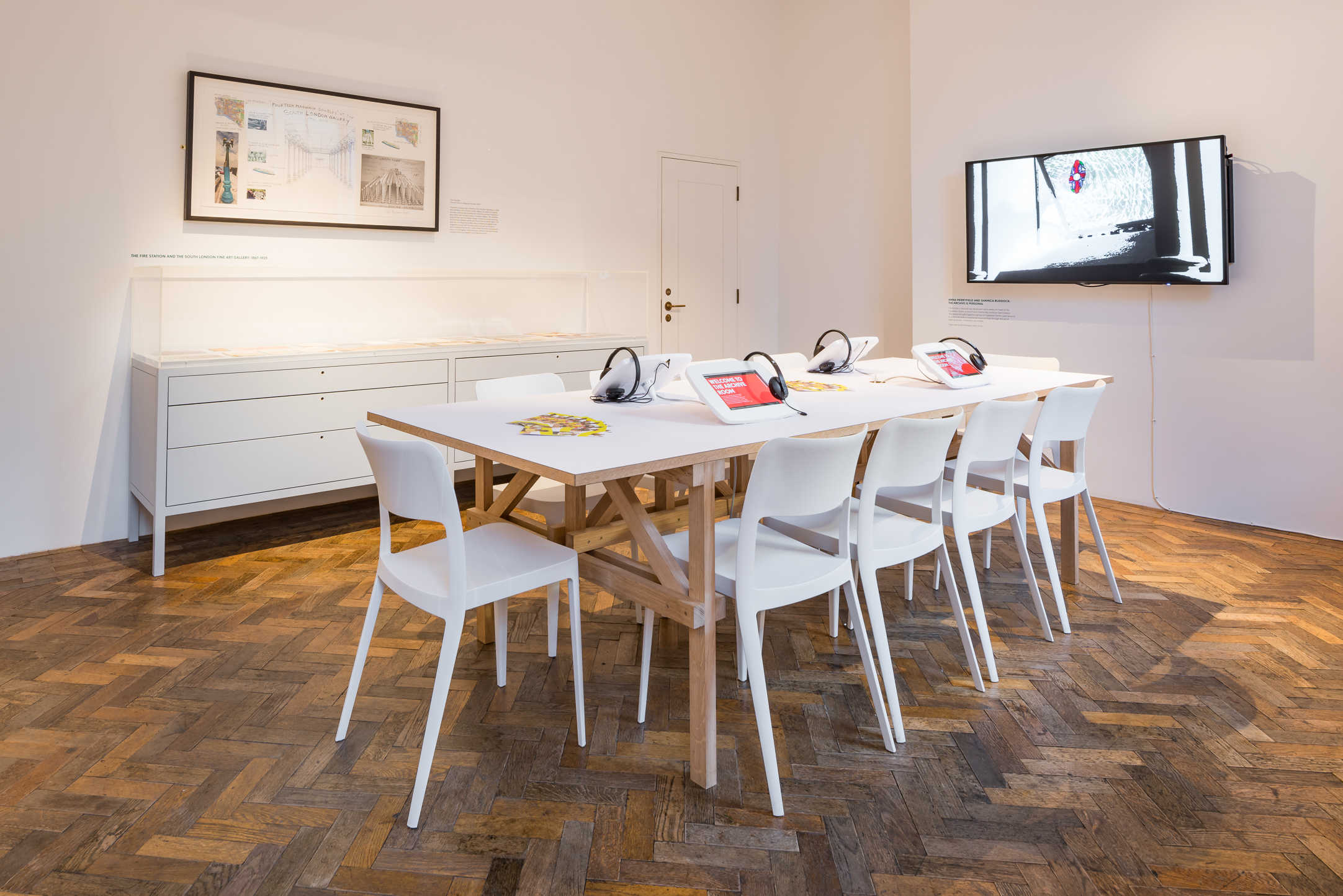 ---